Another day, another Jenner/Kardashian controversy.
Kylie Jenner's well-meaning post for Australia's wildlife was overshadowed by the contradictory post that followed it.
Australia has been devastated by wildfires for the past several weeks.
The overwhelming blazes have taken a heavy toll an Australia's wildlife, killing billions of animals and leaving their natural habitats unrecognizable. The death toll continues to rise and includes mammals, birds and reptiles according to ecologist Chris Dickman from the University of Sydney in a statement to Huffpost.
Many species, including koalas, are now considered to be vulnerable or endangered with an estimated only 5% of the population still alive in the wild. Celebrities have taken to social media to express their sadness and raise awareness about the catastrophe.
Kylie Jenner posted about the wildfires on her Instagram Story.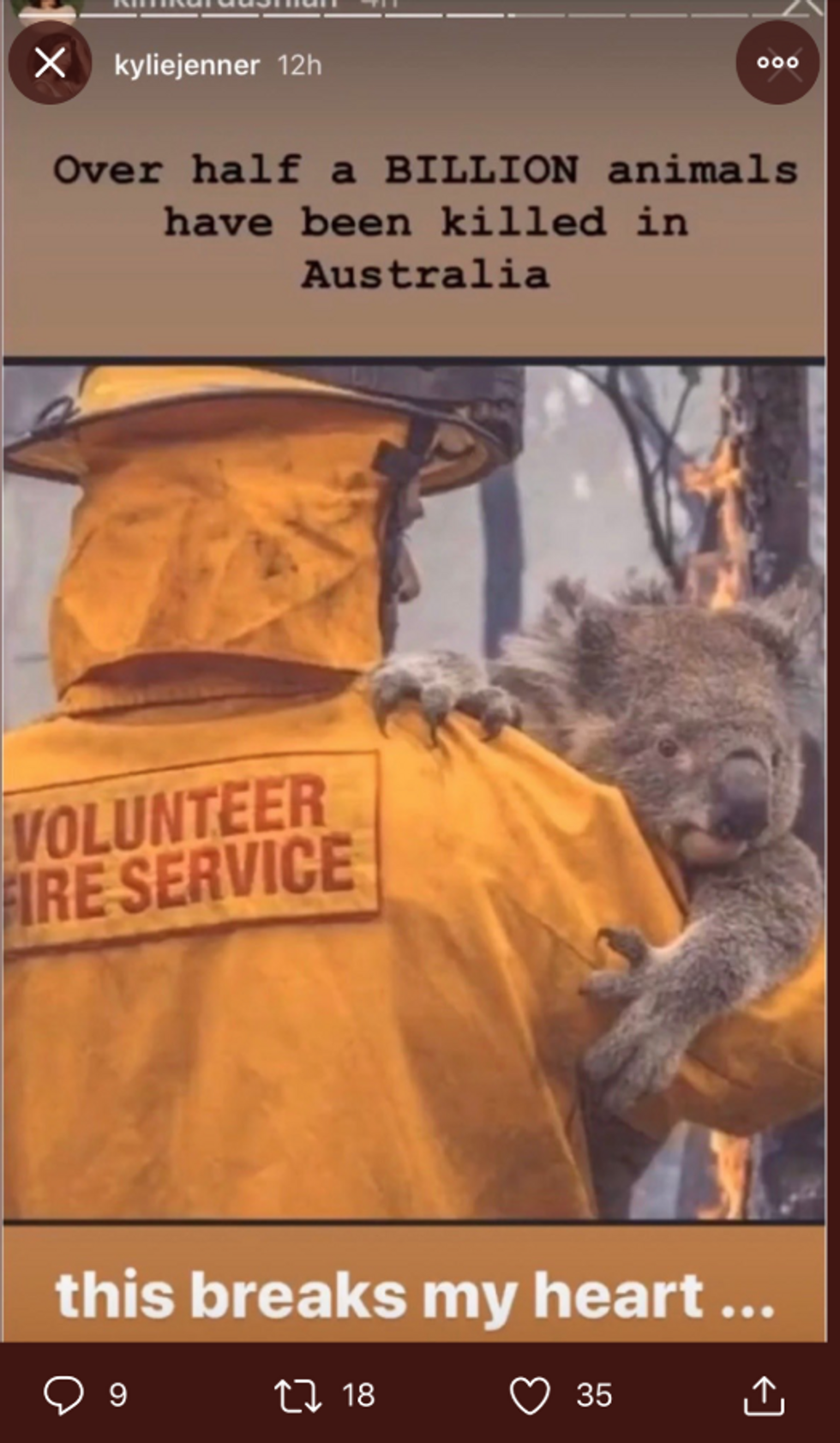 @admsamys/Twitter
She captioned a photo of a fire fighter carrying a koala to safety with "this breaks my heart", alluding to the billions of animals lost.
However, Jenner followed up the post with a picture of her new Louis Vuitton real fur slippers.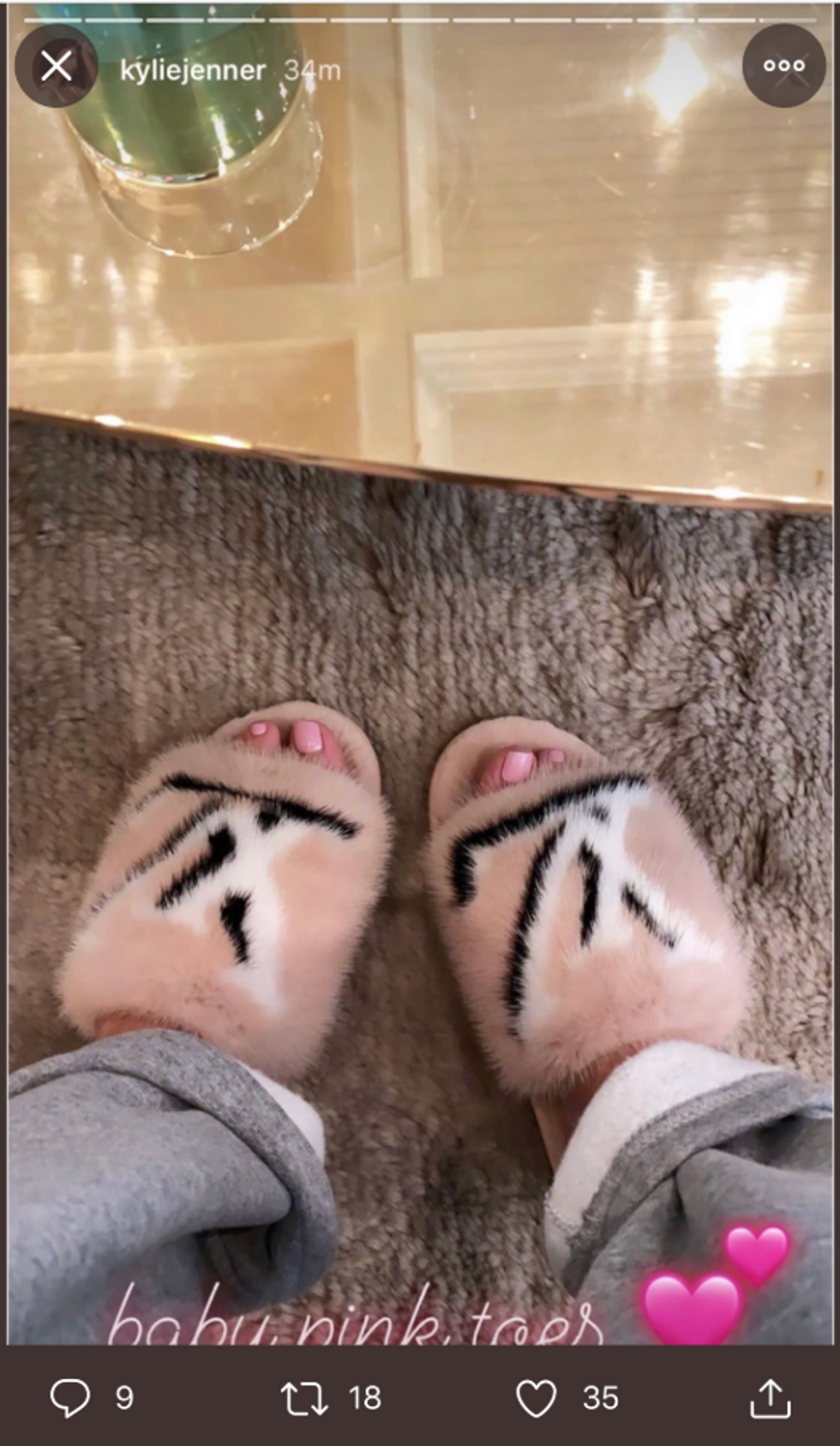 Web sleuths did their homework, and discovered via the Louis Vuitton website that the slippers are made from mink fur.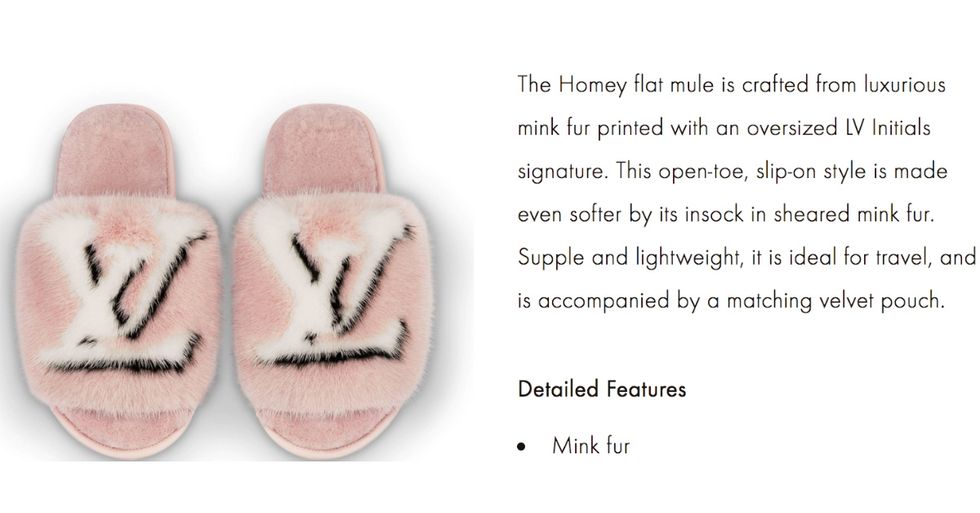 https://us.louisvuitton.com/
Fur is a controversial material in fashion.
Fur farms are notorious for their cruelty and blatant disregard for animal welfare. Even in the best conditions, some would argue that the practice of breeding animals just to kill them for their skin is wasteful and unnecessary.
According to Animal Defenders International, fur farms use various methods of execution on animals, including painful methods such as neck-snapping and electrocution.
The vastly different images quickly attracted criticism.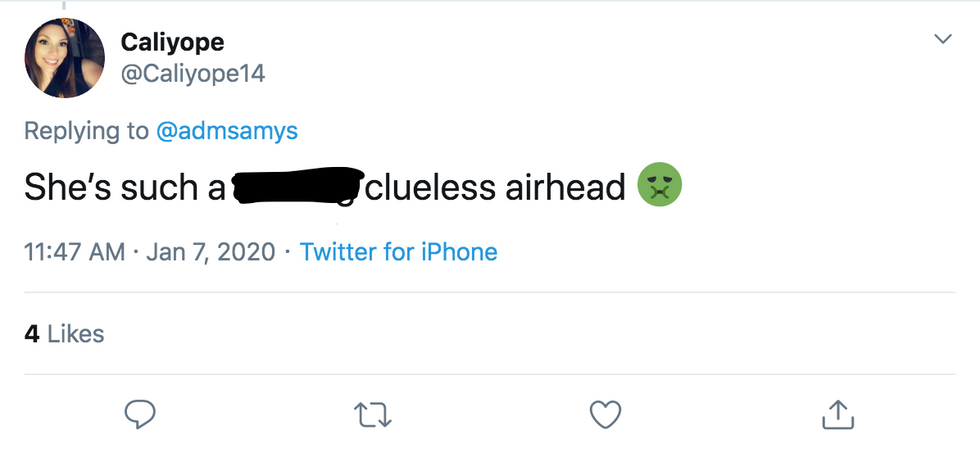 @Caliyope14/Twitter
People took it as proof of how out of touch she is.
Some people sort of defended the reality television star, basically asking:
"Well, what do you expect?"
Still, some people genuinely felt like Jenner didn't deserve all of the backlash and that people were "nitpicking."
Twitter users defended the posts, pointing out that using animal products and caring for animals are not mutually exclusive.
Many people are animals lovers but still eat meat and own leather.
Jenner's siblings have also been criticized for how they've been addressing the wildfires.
Specifically, their failure to say anything about donations to the tragedy.
None of the Kardashian/Jenner clan have publicly posted about donations they've made towards Australia's wildfire crisis. Consequentially, people have accused them of keeping their massive wealth for themselves.
Kim Kardashian West posted a tweet regarding the accusations of them not doing their part.
Though the family isn't obligated to share their philanthropy efforts, they do tend to share everything else about their lives with the world.
There are several ways to donate and help the victims of the wildfires in Australia.
Bushfires have displaced countless people in First Nations—Australian indigenous—communities across the east coast. Yorta Yorta community organizer and musician Neil Morris, who performs as DRMNGNOW, has organized a First Nations-specific collection that will offer emergency relocation costs, basic amenity and emergency relief costs, resettling expenses, refurbishment of damaged property, rental support and replacement of vital items. Donate to the First Nations fire relief collection here.
The family of famed wildlife conservationist Steve Irwin runs the Australia Zoo Wildlife Hospital, where they have been taking in countless displaced animals. You can donate to their efforts here.

WIRES is an organization committed to rescuing and rehabilitating wildlife in Australia. The organization states on its site that "with the fires destroying unprecedented amounts of habitat, food shortages have increased and lack of suitable habitat will be a significant long-term challenge for surviving wildlife." Donate to Wires here.
The World Wildlife Fund (WWF) notes on its site that just five percent of the koala population remains. This number will likely plummet once recovery of the bushfires is underway. The WWF is working to save Australian wildlife and restore land for future habitats. Donate here.
RSPCA NSW is also working to help animals endangered by the fires, including pets and livestock. You can donate to their bushfire appeal here.
Vets Beyond Borders is delivering life-saving medical care to animals affected by the Australia bushfires. You can donate here.