Kristen Bell is all about self-love and being body positive.
The actress recently shared a gorgeous photo of her outfit for the 2018 Emmy Awards on Instagram:
It comes as no surprise that she is beyond stunning, even in that photo.
One fan commented, calling her beautiful. But the fan also made degrading comments about herself while doing so:

Instagram
Well, as it turns out the The Good Place actress noticed the comment and responded, preaching love and acceptance, radiating sunshine and positive messages to the fan.

She said "I think your face is beautiful AF" amongst other things: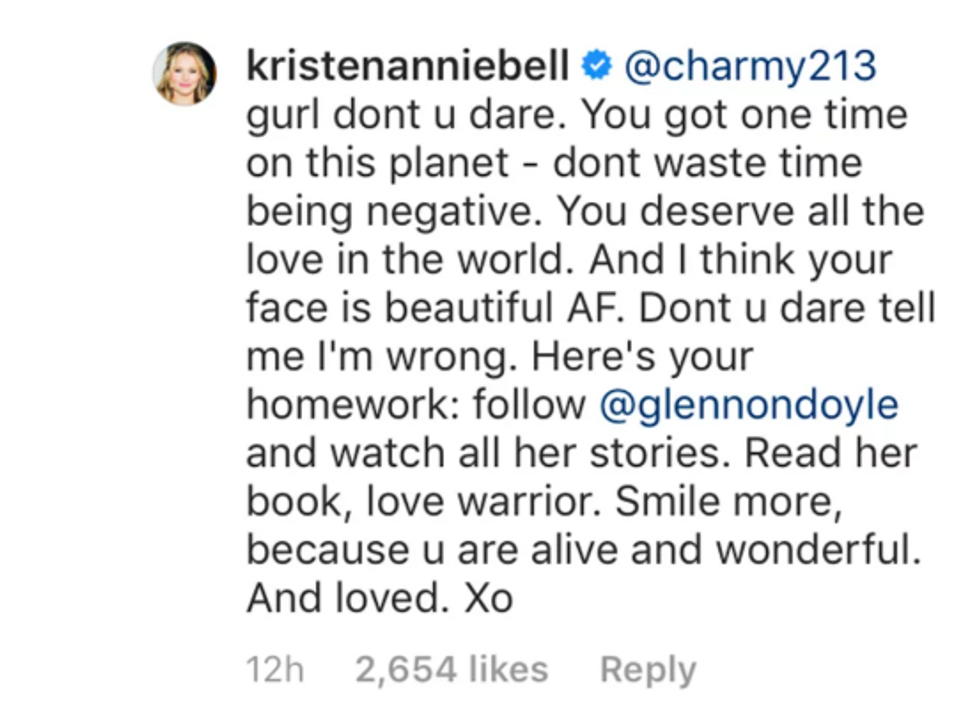 Instagram
Of course, fans adored the actress even more after that:

Instagram

Instagram

Instagram

Instagram

Instagram
People also praised the woman who made the comment, Charmine:

Instagram

Instagram
She also suggested demanded that she go and follow @glennondoyle and read Love Warrior, the best-selling book she wrote on learning to be strong and claiming love.
Doyle posts empowering and inspiring photos and stories like this one on her Instagram:
Finally, she gave a gentle reminder to smile more and reflect on the positive things in life – an uplifting message most of us could use:
"Smile more, because u are alive and wonderful. And loved. Xo."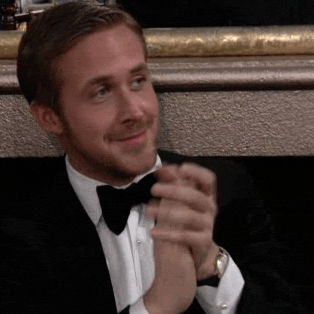 Everyone is appluading Kristen:

We stan a self-loving, female empowerment queen!

Instagram
Kristen Bell is the most beautiful unproblematic white woman I've ever laid eyes on and I stan her til the end of t… https://t.co/g6Mosrpu1K

— Oenomel (@Oenomel) 1537227448.0
Great message, Kristen. Both of these ladies are beautiful inside and out!
H / T - People