A woman took to Facebook when she saw an outrageous page in a children's homework workbook.
---
Aqkhira S-Aungkh, a teacher from Philadelphia, noticed an image in a 2009 Kindergarten-1st Grade workbook that was both disturbing and disheartening.
The page is titled "Feelings" and it pictures four blank faces with outlines of the words "happy," "sad," "proud," and "angry."
The student is supposed to trace the letters to the words as well as draw the corresponding faces onto the pictures.
The problem is, the positive feelings of "happy" and "proud" are depicted with white children, while the negative feelings of "sad" and "angry" are shown on black children.
S-Aungkh stated,
"It's the subtle, subliminal messages that we have to watch out for. Those images that seep into our children's sub conscience and derail their confidence. Not on my watch! Not my brilliant babies!"
The image provoked frustration and rage amongst its viewers.
Michael J. Manion (Facebook)

Wayne Kendall (Facebook)

Sadiki Kadirifu (Facebook)

Carol Gelsomino (Facebook)
Adame Aranda (Facebook)

Shevone Rollier Dos Santos (Facebook)
Angela Whalen-Sievers (Facebook)
Others were thankful for S-Aungkh's commitment to maintaining the lack of bias in children's minds.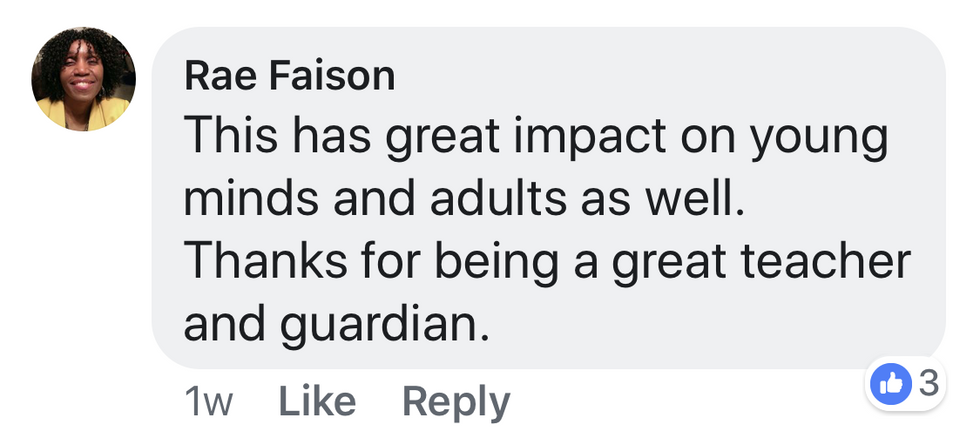 Rae Faison (Facebook)
Sylvia LHarris (Facebook)
Diane Derzinski Ehrhardt (Facebook)
Someone shared the image to the publisher, Carson Dellosa Education's, Facebook page.
Ira Hernowitz, CEO of Carson Dellosa Education, went on to not only apologize but outline steps they have taken to prevent anything of the sort happening again.
"It has been brought to our attention that our Homework Helpers Vocabulary Development Workbook features an occurrence of implied racism.
We are deeply apologetic that this has happened. While this was a completely unintentional error when this book was published in 2001, I want to be perfectly clear about this: the appearance of implied racism, sexism, or bias of any nature is unacceptable to me and everyone at Carson Dellosa—and it is not what we stand for.
Effective immediately, this particular title will no longer be available for sale, and our existing inventory will be destroyed. We would like to provide an equivalent, replacement workbook to any teacher or parent who currently owns this book.
As a company, we strive to publish educational materials that are inclusive. We can do better, and we are taking the proper steps, now and moving forward, to assure that mistakes like this one do not happen again.
To that end, our organization is moving forward with the following initiatives to ensure that our products are of utmost quality:
- The formation of an editorial committee comprised of both internal and external resources, with expertise in diversity, to create an internal process for evaluation and identification of any implied racism, sexism, or bias of any nature.
- A process to review all currently available materials both in our warehouse and available on our digital assets with the intent to immediately dispose of/correct any unacceptable content
- An awareness program that helps ensure that we continue to create inclusive materials
- A donation to a non-profit organization that combats racism – and we welcome suggestions for organizations that you support
Sincerely,
Ira Hernowitz
CEO of Carson Dellosa Education"
We must all do our part to eradicate racism.