Pop star Kelly Clarkson got candid and personal in a recent interview with Attitude, saying that she struggled with her weight early on in her career, and that the pressure to stay thin made her want to "kill" herself.
---
Clarkson, who has been an advocate for body positivity in recent years, detailed to Attitude about how arguably the most successful time in her career was also one of the darkest.
Kelly Clarkson tells Attitude about the darkest time in her career: 'When I was skinny I wanted to kill myself'… https://t.co/JqQKP6ZtWP

— Attitude (@Attitude) 1508756799.0
After winning the first season of American Idol, Clarkson launched into the music stratosphere with her hit album Breakaway in 2004, but says she felt pressure from music executives to stay "really skinny."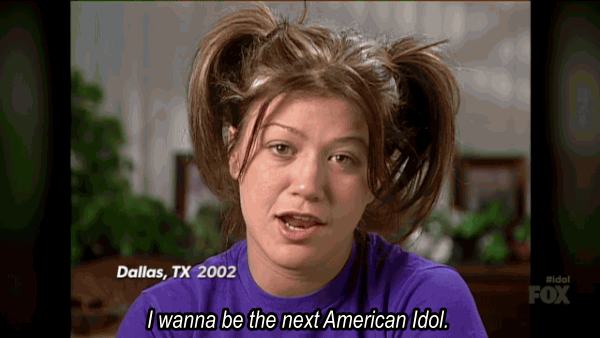 But the pressure made Clarkson miserable.
"When I was really skinny, I wanted to kill myself," she told Attitude. "I was miserable, like inside and out, for four years of my life. But no one cared, because aesthetically you make sense."
"It was a very dark time for me," she continued. "I thought the only way out was quitting. I like wrecked my knees and my feet because all I would do is put in headphones and run. I was at the gym all the time."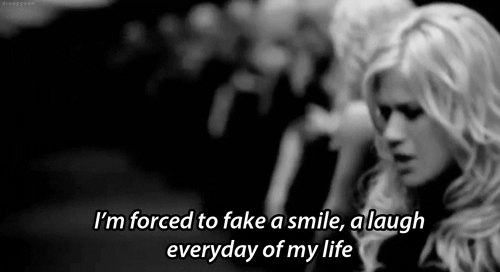 But Clarkson realized that something needed to change during the release of her album My December in 2007, which saw Clarkson making headlines for attempting to wrestle away creative control of her career from pushy executives.
"There's a song on My December called Sober. There's this line 'picked the weeds but kept the flowers' and I just live my life by that because you are who you surround yourself with," Clarkson said. "I was around some really negative people, and I got out of it because I had a lot of great people there too. It was a case of turning around, facing them and walking toward the light."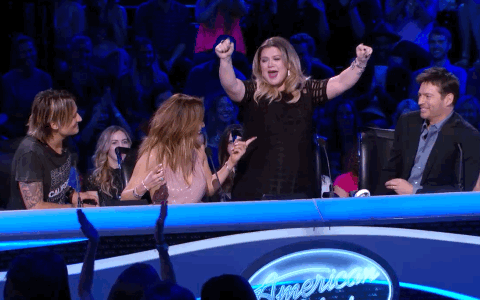 Now Clarkson isn't so hard on herself.
"I don't obsesses about my weight, which is probably one of the reasons why other people have such a problem with it," she admitted. "There are just some people who are born skinny with a great metabolism – that is not me. I wish I had a better metabolism, but someone else probably wishes they could walk into a room and make friends with everyone like I can. You always want what someone else has."
Clarkson has made it clear that she was not, however, suicidal, despite what several publications have inferred from her interview:
NOT TRUEI've never contemplated suicide because of my weight.I said people had no idea I was unhappy oddly enough b… https://t.co/1ompc6x0v6

— Kelly Clarkson (@Kelly Clarkson) 1508855321.0
Twitter is proud of Clarkson for living her best life:
@kelly_clarkson @nytimes You are a beautiful person inside and out! No one has the right to bring you down unless you let them!

— Carol Edwards (@Carol Edwards) 1508783835.0
@kelly_clarkson @nytimes So proud of this TX Rose..Earned it, dreamed it, now your living it on your own terms. The… https://t.co/LRtw4E9OKV

— Deneen Ward (@Deneen Ward) 1508778134.0
@kelly_clarkson @nytimes 💙💙💜💜💜💗💗❤️❤️💖💖💖💖💖💖💖💖💖💖 https://t.co/ERvBoAVtfI

— Ashley Blanshaw (@Ashley Blanshaw) 1508794033.0
Clarkson continues to inspire. Thank you, Kelly!
@kelly_clarkson @nytimes I love how normal you make it seem, while you are so extraordinary. You are a gift to me today.

— Rri Olson (@Rri Olson) 1508777858.0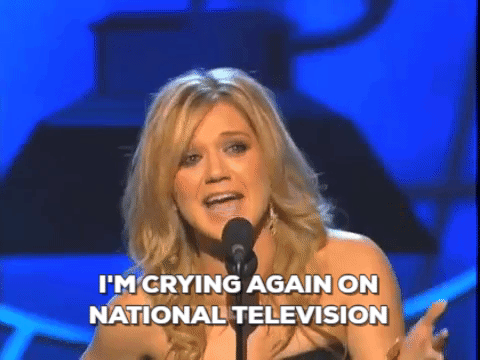 Please SHARE this with your friends and family.
H/T: Attitude, Buzzfeed News, Twitter