Former Republican President Donald Trump was indicted by a federal grand jury on seven criminal charges tied to his mishandling of more than 100 classified documents after leaving the White House. Documents were found in his Mar-a-Lago estate in Florida after Trump's lawyers claimed Trump had none.
This marks the first time a former President is facing federal criminal charges–with at least one of the charges being related to the Espionage Act.
It also marks the second time the twice-impeached former Commander-in-Chief was indicted since he left office.

Following Thursday's reports of Trump's indictment related to the government documents, his eldest child, Donald Trump Jr., downplayed the charges and pointed to the American people as the real targets.
Don Jr. posted a meme that featured a black-and-white photo of Trump pointing to viewers.

It read:
"In reality, they're not after me they're after you."
"I'm just in the way."
Jr. captioned the meme:
"More true now than ever"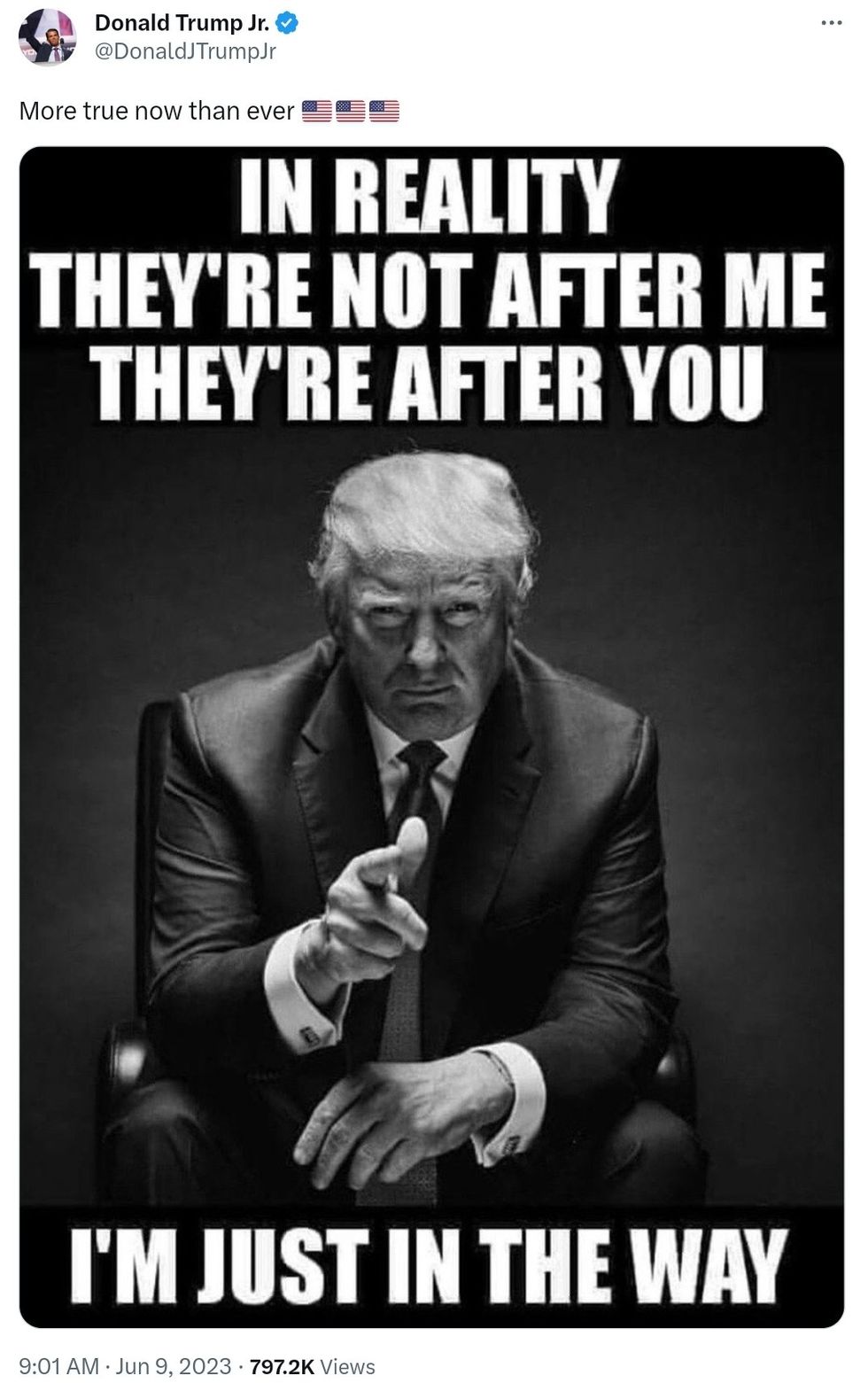 @DonaldJTrumpJr/Twitter
He followed his caption with three U.S. flag emojis to be extra patriotic.

Twitter called nonsense.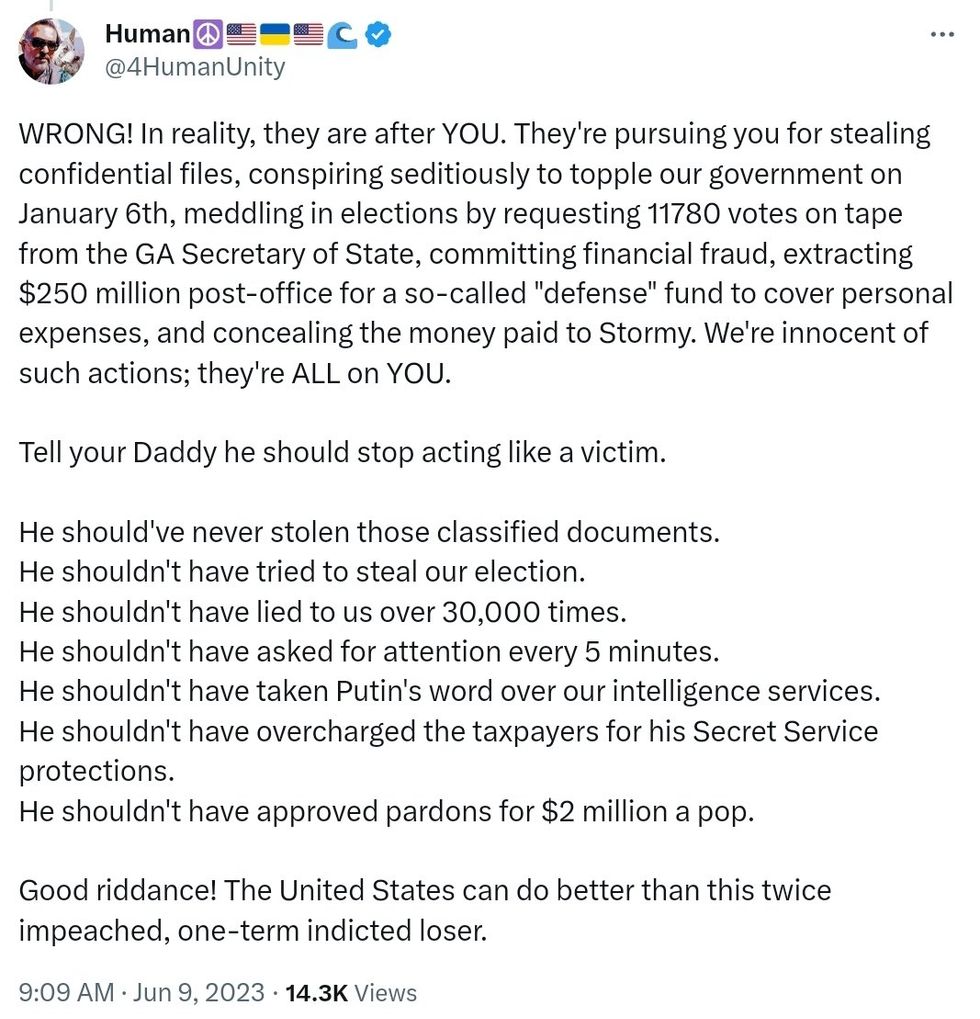 @4HumanUnity/Twitter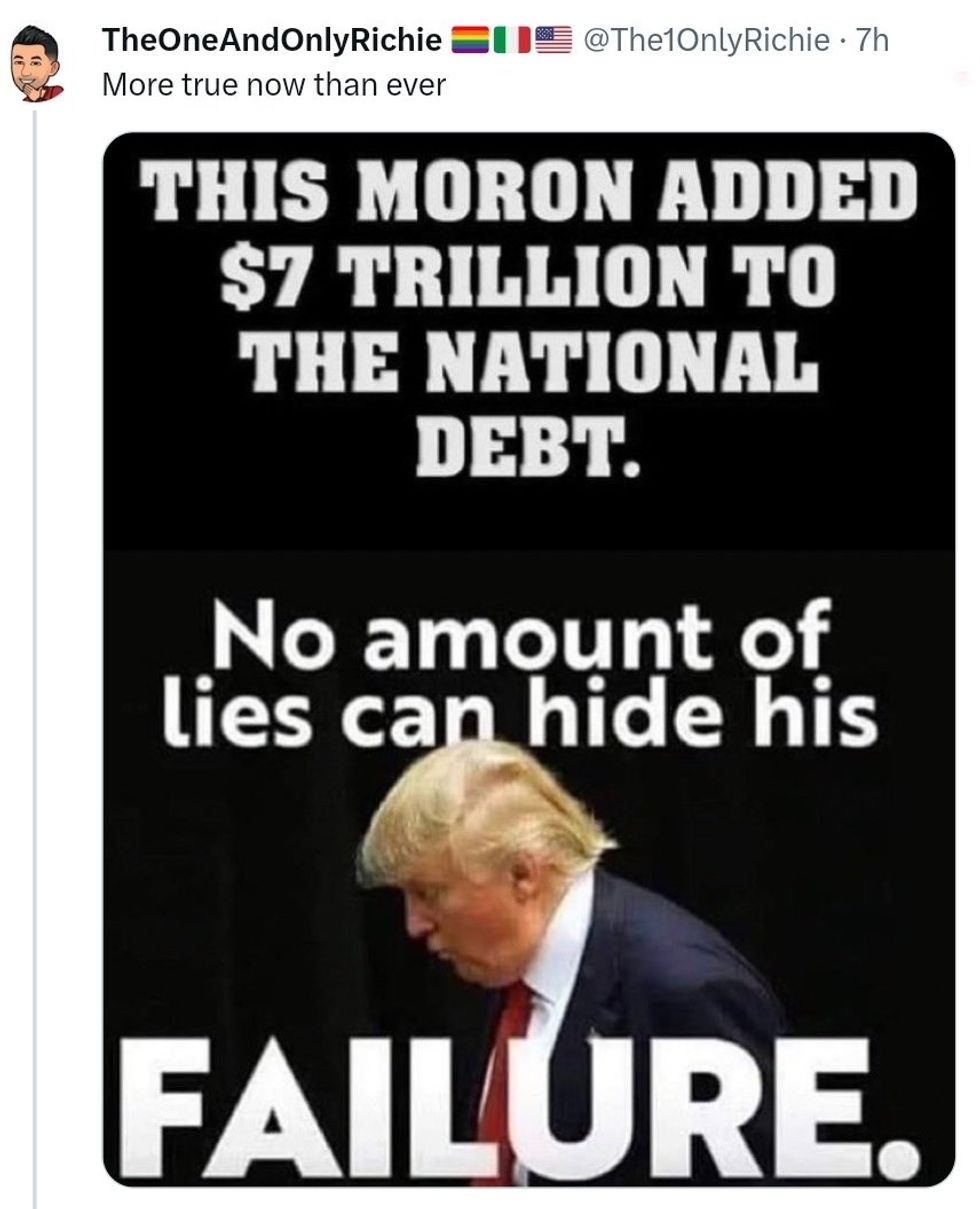 @The1OnlyRichie/Twitter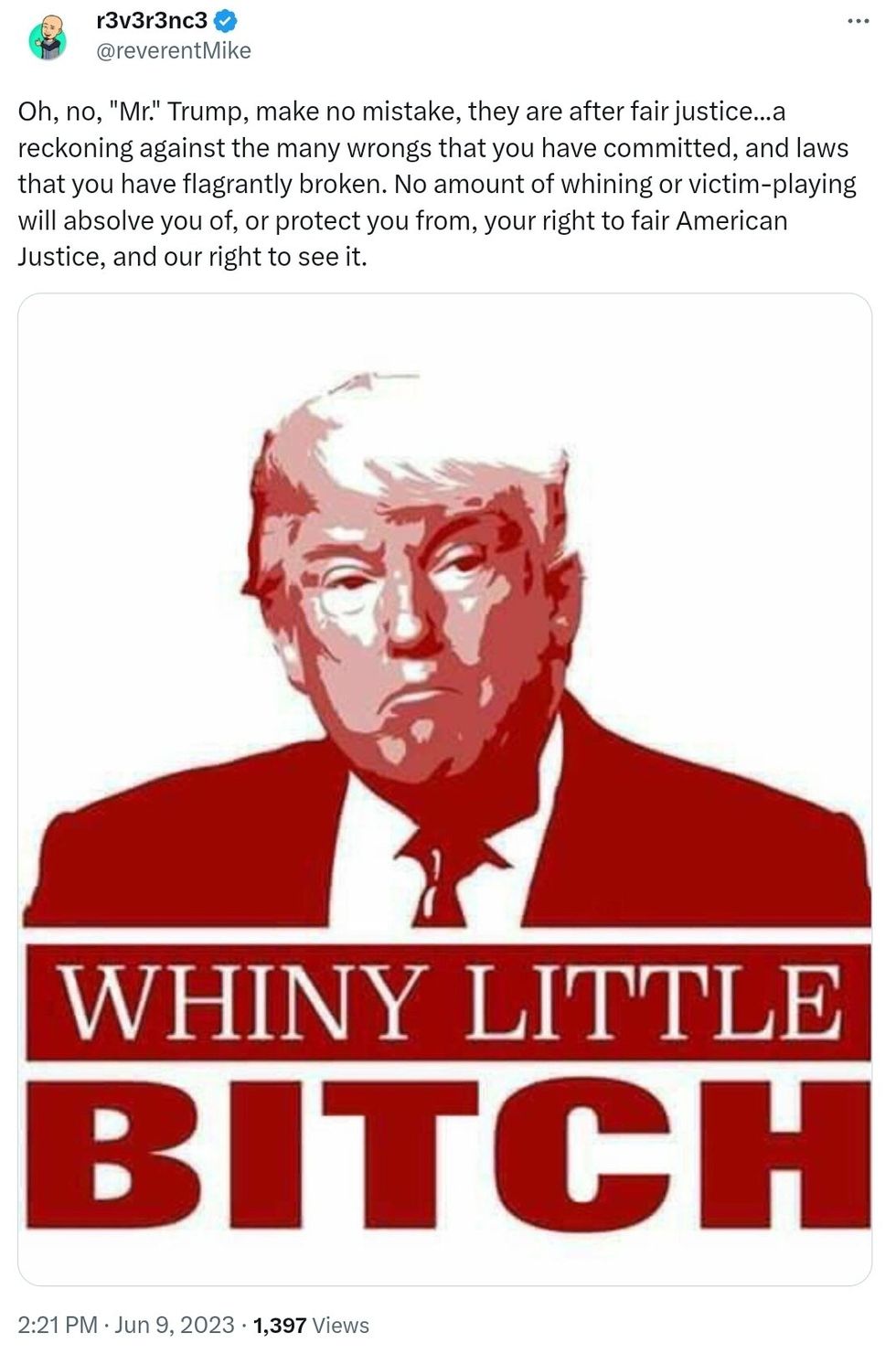 @reverentmike/Twitter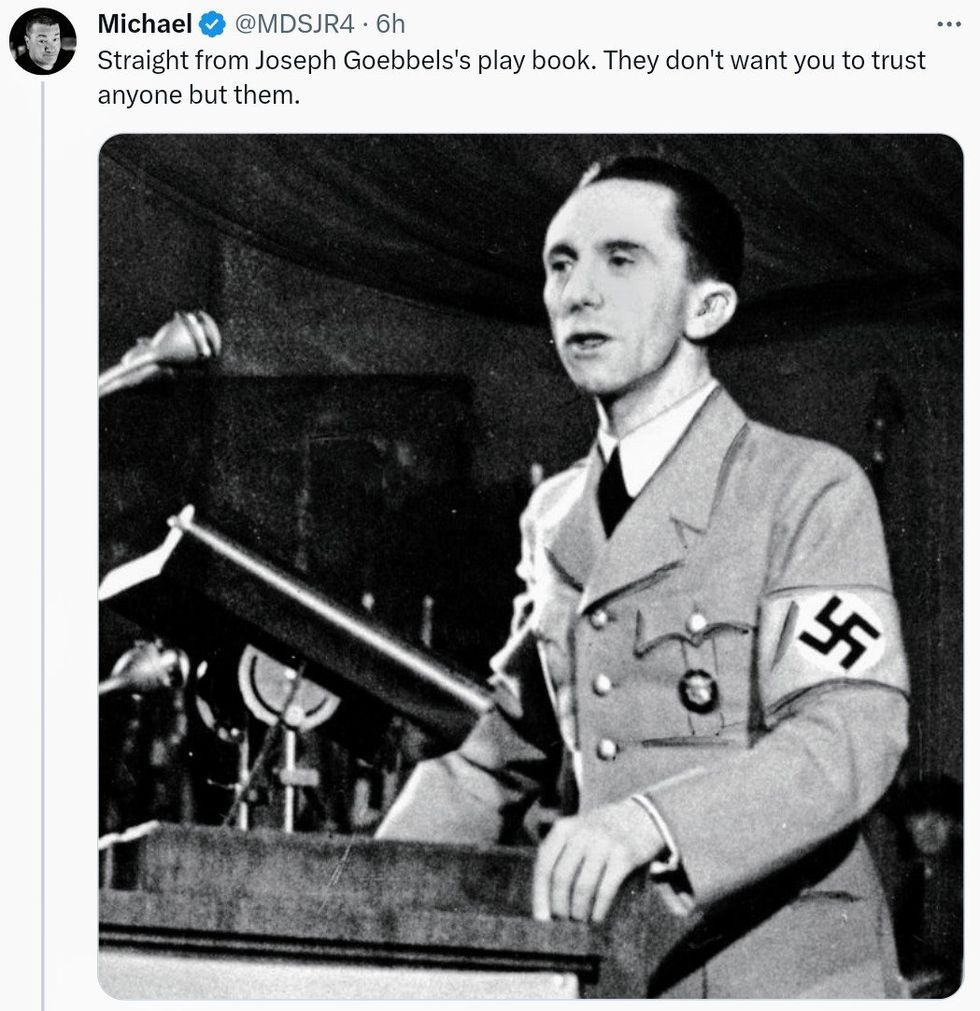 Trump was first indicted by a Manhattan grand jury on March 30, 2023 for falsifying business records related to his involvement in the hush money payment made to adult film star Stormy Daniels during his 2016 presidential campaign.
He is facing several other criminal investigations, including one in Georgia related to the 2020 election and another involving Special Counsel Jack Smith's investigation into the Capitol riot on Jan. 6, 2021 and Trump's interference with a peaceful transfer of power.
For the charges relating to the mishandling of classified documents, Trump said he was summoned to appear in court in Miami on Tuesday.
On his Truth Social platform, Trump wrote:
"The corrupt Biden Administration has informed my attorneys that I have been Indicted, seemingly over the Boxes Hoax."
Following his post, he sent out a fundraising appeal email, saying:
"The Biden-appointed Special Counsel has INDICTED me in yet another witch hunt regarding documents that I had the RIGHT to declassify as President of the United States."
He then asked supporters to "make a contribution to peacefully stand" with him.
Trump additionally posted a four-minute video on the platform.
He said:
"I'm an innocent person."
"I did nothing wrong. And we will fight this out just like we've been fighting for seven years."
"It would be wonderful if we could devote our full time to making America great again."