Amy Schumer's Instagram feed is full of hot takes—some of which make absolutely no sense—but she's not immune to a hot take getting thrown directly back at her.
After seeing A Quiet Place II over the long weekend—which has set a pandemic record by grossing $58.5 million over the holiday weekend—Schumer made an Instagram story praising the movie.
But she also said she believed Emily Blunt and John Krasinski—Blunt starred in the film and Krasinski wrote it and directed—were in a "pretend marriage" for publicity.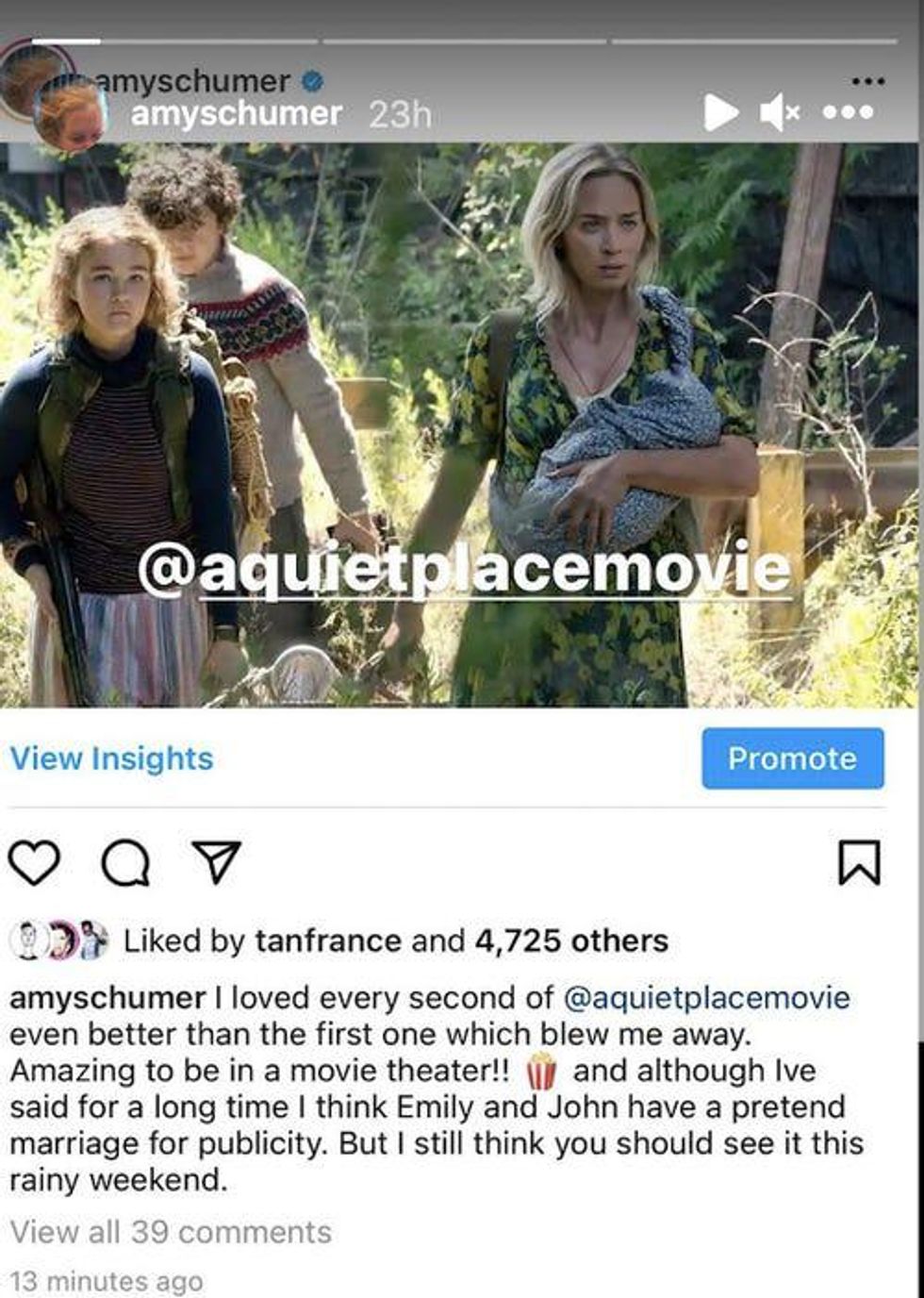 @amyschumer/Instagram
People noted Schumer's commentary on both A Quiet Place II and Cruella.
For the latter Schumer made star Emma Stone the target.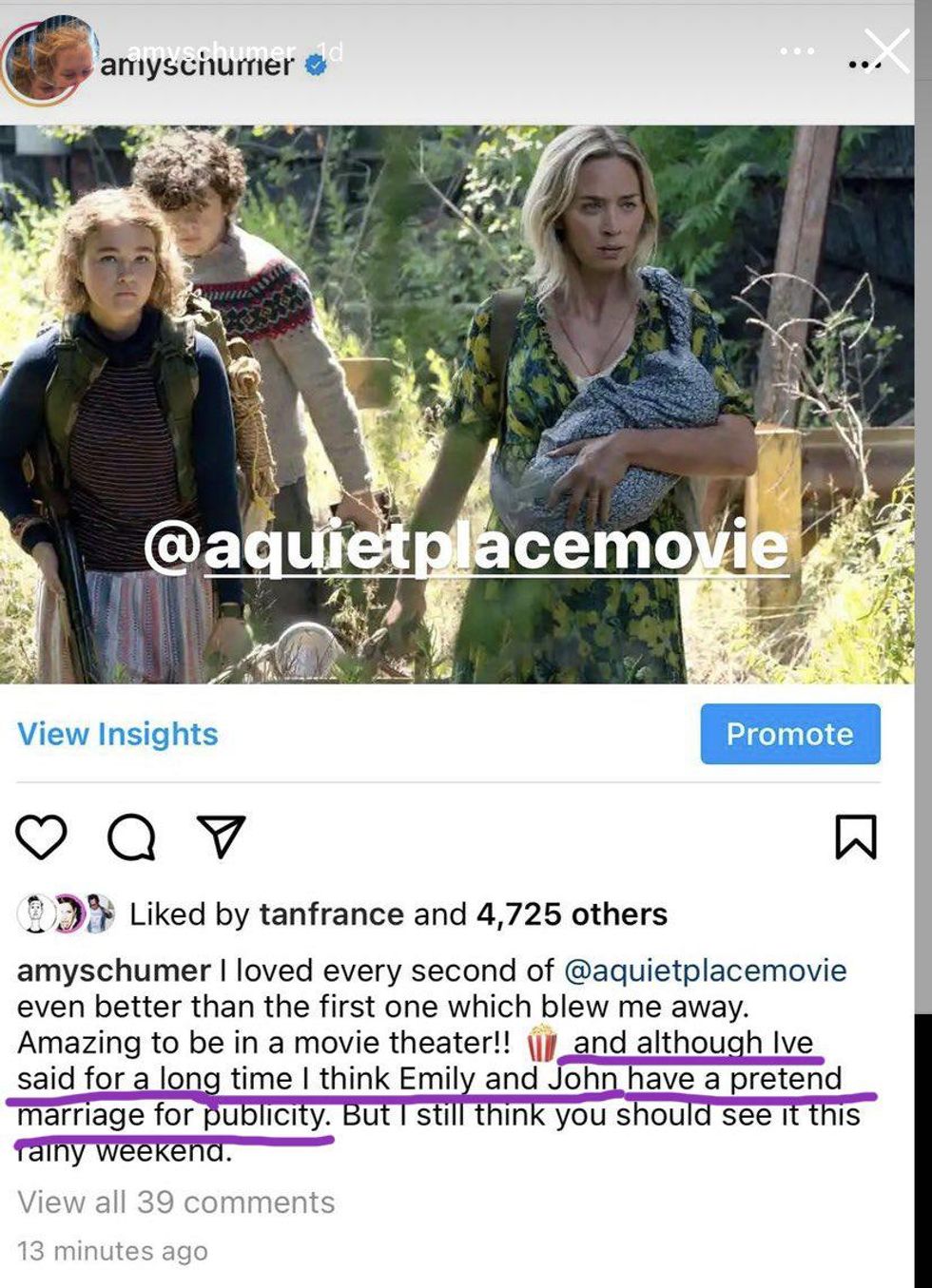 @amyschumer/Instagram
Krasinski himself commented on the expired Instagram story:

"Thank you Amy!... for blowing up our whole marriage spot."
Schumer's joke was obviously just a silly dig, but Krasinski did tell USA Today there was a moment during filming when he actually feared the worst for his marriage.
The infamous scene from the trailer, in which the bus is driving full speed at Blunt's car as she backs up to get away from it, was shot without a rehearsal at Blunt's request, which made Krasinski extremely nervous.
"I said, 'Do you want to rehearse this once?' And she said, 'No, I want you to get the real reaction.' So that shot is what's in the movie: That was the first time she was ever in that car, and that bus is actually coming at her at 40 miles an hour," he said.
"Right as I closed the door and before I called action, I thought, 'Did I just put my marriage on the line?' This could go very badly for a lot of reasons."
Krasinski and Blunt have been married for 11 years, and have two children.
If it's a publicity stunt, they have truly gone above and beyond.
You can watch the trailer for A Quiet Place II here: