A man is keeping up a hilariously wholesome Thanksgiving tradition for the sixth year in a row.
In 2016, Jamal Hinton, now 22, was minding his own business in his home state of Arizona when he received a text from an unknown number.
The text was a grandmother's invitation to a family Thanksgiving dinner.
The problem, however, was that the text got sent to the wrong person.
Wanda Dench, 64, had intended to text her grandson an invitation to her family's Thanksgiving meal. Hilariously, though, Dench's grandson changed his cellphone number and so the text ended up going to the wrong phone.
The text led to total confusion between Hinton and Dench, who ended up exchanging selfies to confirm that they did not, in fact, know each other.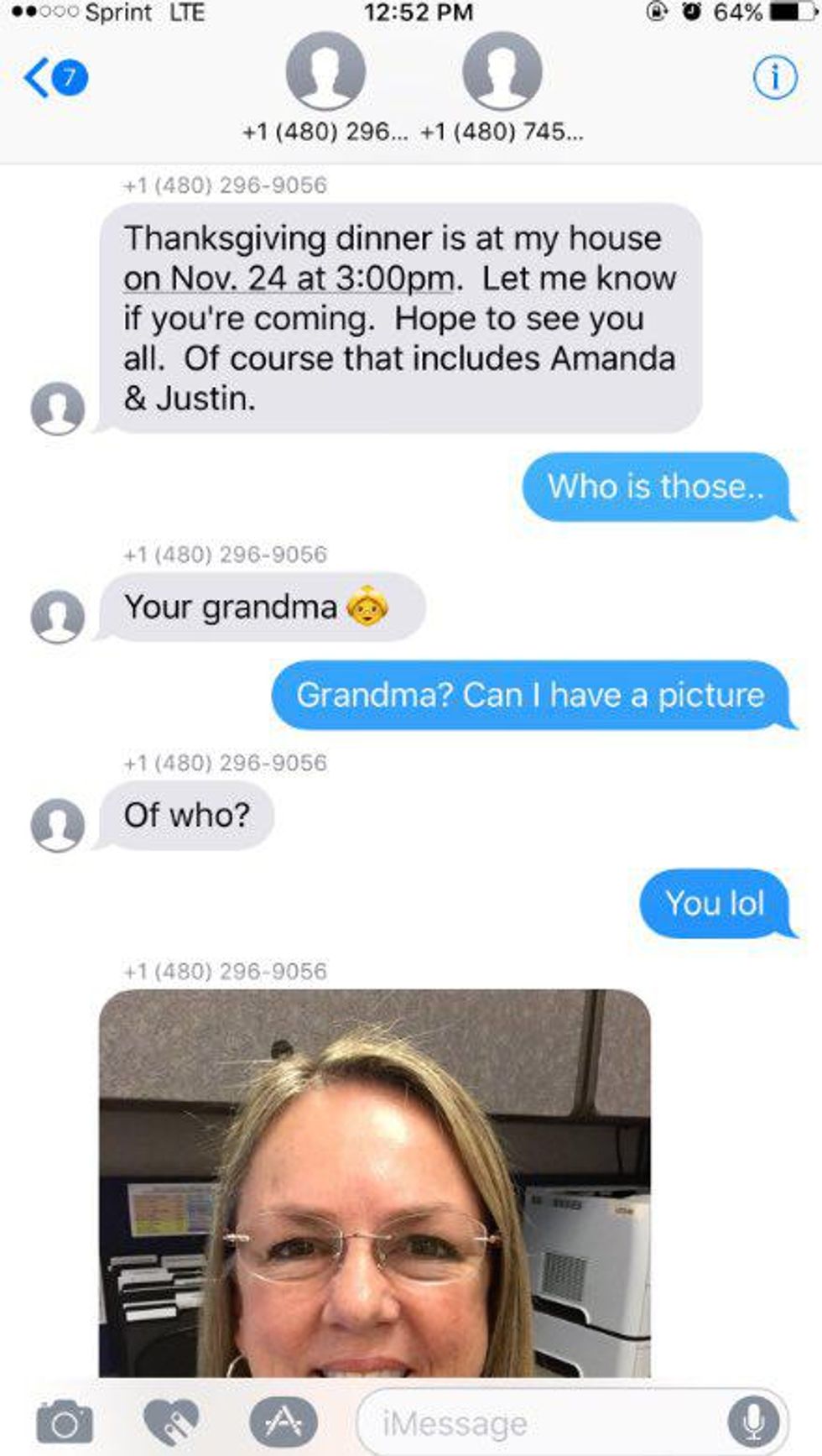 @jamalhinton12/Twitter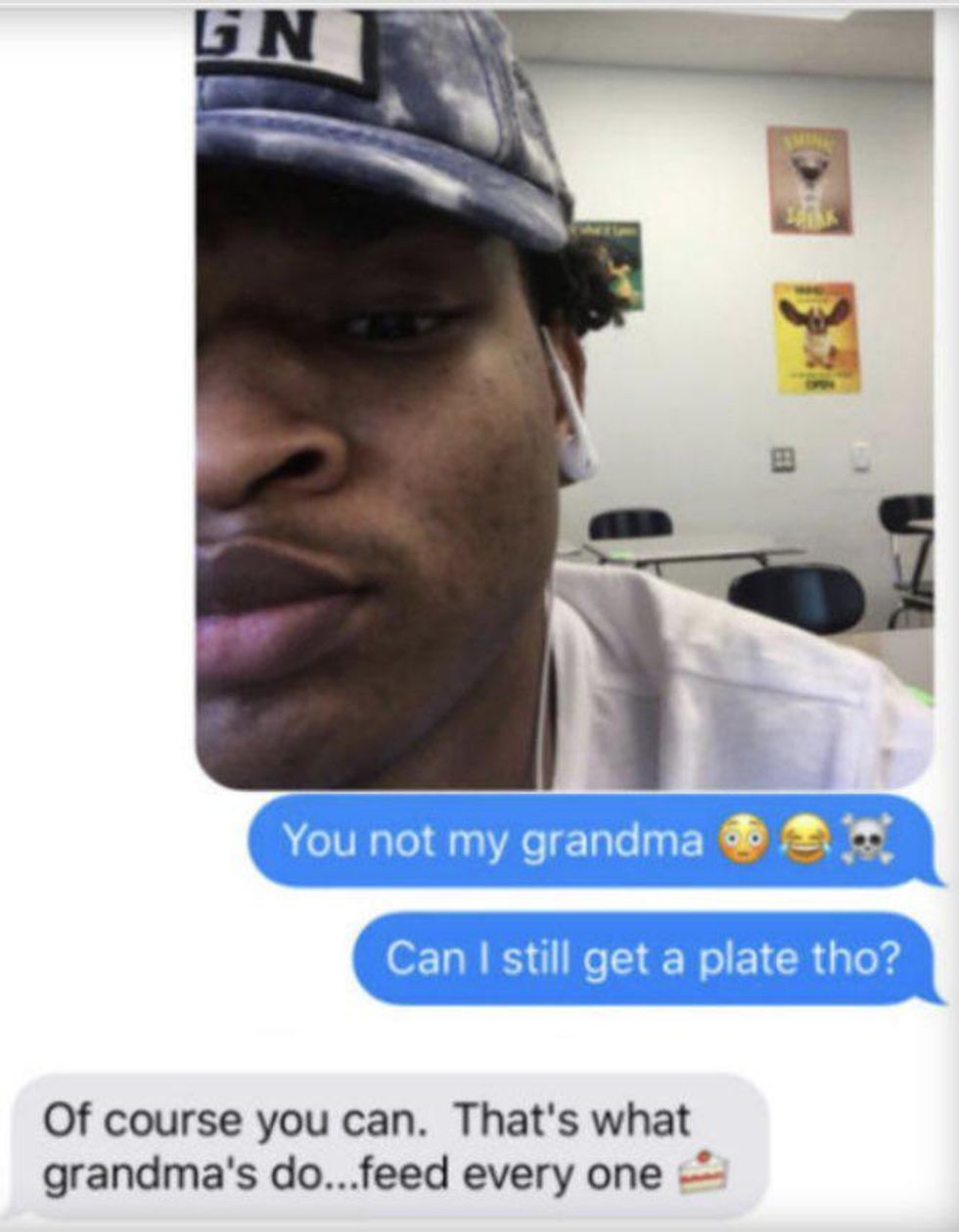 @jamalhinton12/Twitter
Hinton then responded to Dench's text asking if he could still come to the holiday event.
Dench responded:
"Of course you can. That's what grandmas do…feed everyone."
Hinton and Dench ended up making headlines after the Thanksgiving holiday in 2016 when he posted a selfie of him and Dench at the dinner.
Since 2016, Hinton and Dench have made their yearly visit a tradition, much to the joy of the internet.
On November 14, Hinton made another Twitter post announcing he would be attending the event for the sixth year in a row.
The post read:

"We are all set for year 6!"
He also posted a picture of himself, his partner Mikaela, Dench, and Dench's late husband, Lonnie, at a previous Thanksgiving event.
Last year, Dench's husband tragically passed away from COVID-19 in April. Hinton and Dench still held the Thanksgiving meal that year, and held up a picture of Lonnie in their annual selfie.
Twitter is excited for Hinton and Dench's yearly holiday celebration and are looking forward to the selfies.
Luckily, it doesn't look like this wholesome tradition is going to stop anytime soon.
Happy Thanksgiving!