In a perfect illustration of why 'met when we were teens' is the skinniest slice in the ol' Stable Long Term Relationship Pie Chart, a 20-year-old person sent another person a list of rules before going on holiday. It's bananas. Behold.
Josh utting is an absolute PSYCHO, imagine writing a list of rules for lucy and he's not even with her "no eye cont… https://t.co/sFatoLIwCh

— Ashleigh (@Ashleigh) 1500925753.0
Yeesh. A human being sent that to another human being. Not only are these things empirically creepy, but some are impossible. Like number five, "No Eye Contact With Boys" – unless we're getting into Handmaid's Tale territory, it's basically impossible. I'll demonstrate.
[embed]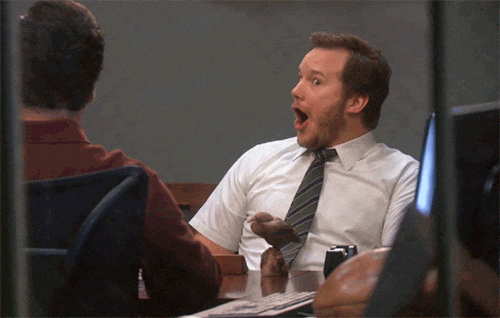 CREDIT: giphy
---
I'm not sure if any of us were super collected when we were young and inexperienced with dating, but I'm also sure that not all of us required a drug test upon our dearest love's return. "Hi sweetie, how was your week, here's the pee you've mandated that I give you to preserve our tenuous relationship."
Trust, boys and girls. Trust is the lifeblood of a healthy, balanced relationship. Lack of trust can also imply a lack of trustworthiness, hilariously underscored when the dude issuing the rules decided to cheat on the person to whom he gave the rules in the first dang place.
@Ashgreenwayx https://t.co/I088FofWJp

— luce🤘🏻 (@luce🤘🏻) 1500927327.0
The fella in question, Josh, did what any reasonable person would do when gently shown the ocean of nuttiness he'd compiled into his numbered list – said it was sorta half-meant as a joke, but, you know, she said she'd do it, so it didn't seem like a big deal or whatever.
Geh.
Young folks embarking on their fledgling dating careers – this kind of thing is absolutely not normal and not cool. Dating somebody doesn't mean you're their property and you don't need a drug test to soothe another person's insecurity. And vice versa – don't be a possessive creep. You don't want to end up the subject of an article like this. These internet articles last forever, you know.
---
Please SHARE this with your friends and family.