The Cryptocurrency craze has made a select group of individuals really, really rich. Now we know who they are, thanks to Forbes.
---
Forbes compiled a list of the richest crypocurrency moguls for their February 28, 2018 issue. To make the top 10 cut, a net worth of $350 million or more was required. The average age of Forbes top crypto-zillionaires is only 42, compared to the average age of 67 for Forbes 400 wealthiest Americans.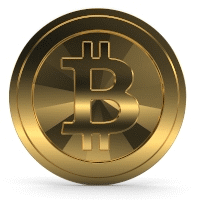 Bitcoin.
"Our first-ever Crypto Rich list provides a snapshot of a pivotal moment, part of the transparency needed to pull crypto away from its provenance as an unknown currency," said Forbes Media Chief Content Officer Randall Lane.
"In the world of cryptocurrency, where billion-dollar fortunes can be made overnight". Thank you @Forbes, thank y… https://t.co/1N4U3Jba7u

— Bon Hoeffer (@Bon Hoeffer)1518012403.0
Forbes' top ten:
| Name | Title | Crypto net worth |
| --- | --- | --- |
| 1. Chris Larsen | Co-founder, Ripple | $7.5bn - $8bn |
| 2. Joseph Lubin | Co-founder, Ethereum and founder at Consensys | $1bn - $5bn |
| 3. Changpeng "CZ" Zhao | CEO, Binance | $1.1bn - $2bn |
| 4. Tyler and Cameron Winklevoss | Co-founders, Winklevoss Capital | $900m-$1.1bn each |
| 5. Matthew Mellon | Individual investor | $900m - $1bn |
| 6. Brian Armstrong | CEO, Coinbase | $900m - $1bn |
| 7. Matthew Roszak | Co-founder, BIoQ and founder at Tally Capital | $900m - $1bn |
| 8. Anthony Di Iorio | Co-founder at Ethereum and founder at Jaxx and Decentral | $750m - $1bn |
| 9. Brock Pierce | Chairman, Bitcoin Foundation and advisor at Block.One | $700m - $1bn |
| 10. Michael Novogratz | CEO, Galaxy Digital | $700m - $1bn |
Rounding out spots 11 through 19 are these individuals:
Brendan Blumer: CEO, Block.one
Dan Larimer: Chief Technology Officer, Block.one
Valery Vavilov: CEO, Bitfury
Charles Hoskinson: Cofounder, Etherium, OIHK
Brad Garlinghouse: CEO, Ripple
Barry Silbert: CEO, Digital Currency Group
Vitalik Buterin: Creator of Etherium
Tim Draper: Founder, Draper Associates
Song Chi-Hyung: CEO, Dunamu, Founder, Upbit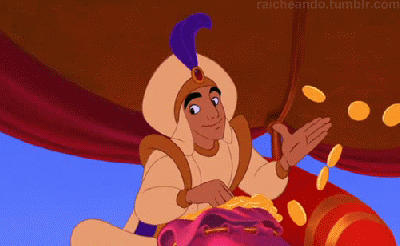 They've made some serious coin virtually overnight.
Since the beginning of 2017, the aggregate value of the 1500 crypto-assets has ballooned to a whopping $550 billion. This amounts to an average 14,409 percent price increase of the three biggest cryptocurrencies: Bitcoin, Etherium, and Ripple.
According to Forbes, "we based our numbers on estimated holdings of cryptocurrencies (a few provided proof), post-tax profits from trading crypto-assets and stakes in crypto-related businesses, and locked in our estimates using prices on Jan. 19, 2018."