Facebook announced this week the launch of Messenger Kids, a new app which allows children to use Facebook's messaging software — with a number of restrictions and parental controls of course. This is the first time the social network has allowed children younger than 13 to have an official presence on any of its platforms.
---
.@facebook is rolling out a Messenger Kids app https://t.co/9fldNWlM0p https://t.co/KpRxQu3tca

— CNN Tech (@CNN Tech) 1512426867.0
Messenger Kids targets children ages six to 12 and allows the young users to send selfies and chat with their friends, including video calls with age-appropriate filters and GIFs. It is a stripped down version of the Messenger app, but with parental controls.
Facebook's reasoning? Their own research found that 90% of kids in the 6-12 age range already have access to tablets and smartphones, and that two out of three have a device of their own.
Is Facebook's youth-orientated messenger app safe for kids?
@APBusiness @AP @facebook @BarbaraOrtutay I'm sure this will go well...

— Rook0914 (@Rook0914) 1512397861.0
Facebook assures parents that it has taken extra precautions and put safeguards in place to keep the platform private and safe. Parents must have their own account before setting up their child's account, and they must approve with whom their child can communicate.
As an additional precaution, parents of children who want to chat with each other must be friends on Facebook. The kids' account will not be searchable, and only friends of the parents will see their accounts online.
"Safety is absolutely the most important concern [and] being able to [know] who they're using the device with," Loredana Crisan, Facebook Messenger's product design director, told CNN Tech. "The ability to connect with only approved contacts is very important for that age range."
Regardless of these precautions, some think Messenger Kids could become a parent's worst nightmare.
@mashable Don't do it! That's even worse. Anyone can pretend to be 8

— BlissBae (@BlissBae) 1512426783.0
Facebook unveils Messenger Kids app Don't even think about it, Roy Moore.... https://t.co/6nptpvBLFd

— Paul Lander (@Paul Lander) 1512430688.0
"American parents are really protective of their young kids' privacy and social interactions," said Jenny Radesky, assistant professor of pediatrics at the University of Michigan, C.S. Mott Children's Hospital. "There will probably be a bit of reaction that they're too young and there's a [general] lack of interest for [messaging apps]."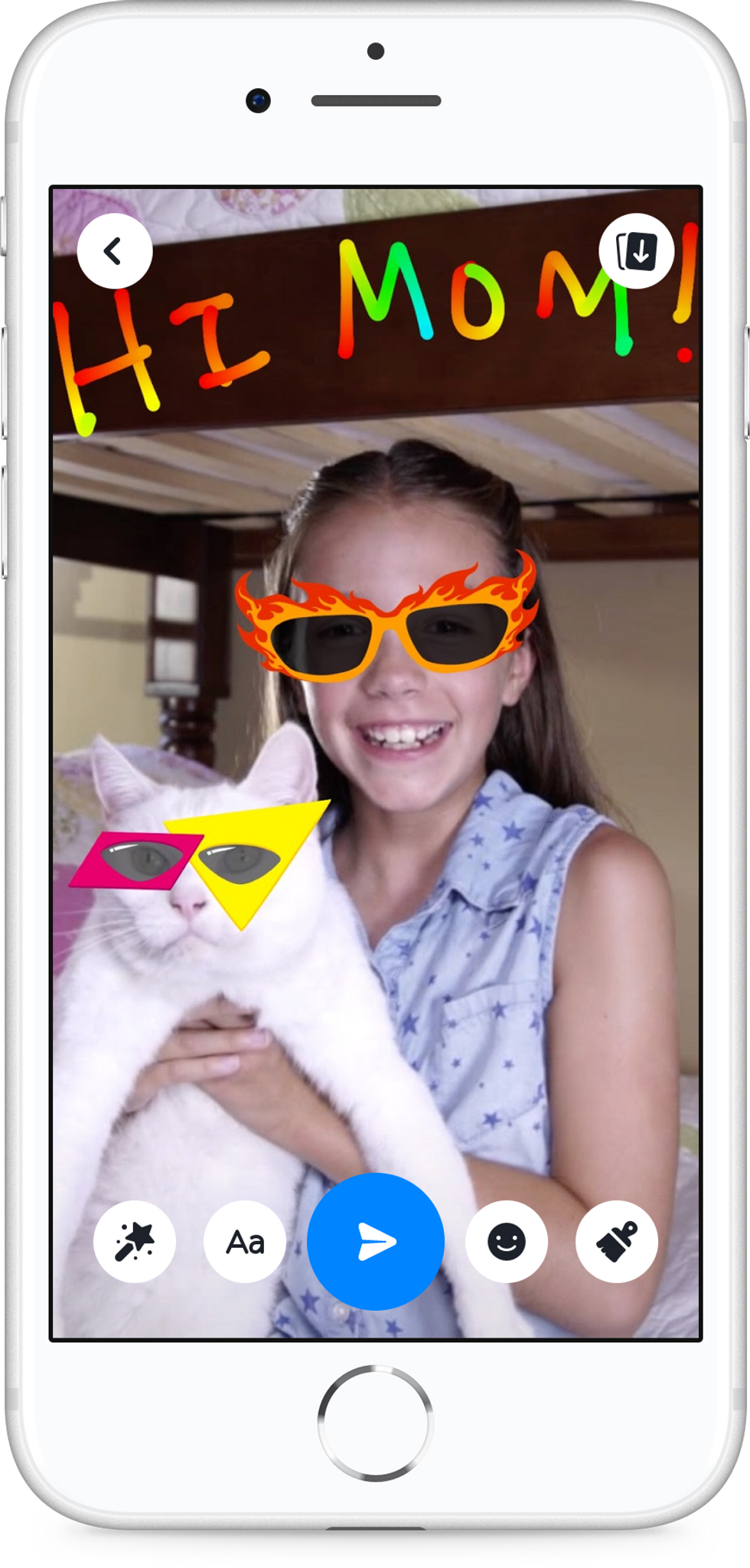 The new Facebook app is polarizing some parents.
On one side are parents like Matt Quirion of Washington, say Facebook would most likely do more harm than good.
"I'm an avid social media user, but I don't feel my kids need more social interaction," said Mr. Quirion, whose three children are between ages 3 and 9. "They need their personal time to process all the social interaction and learn to grow into mature people."
Just as vocal are parents like Parker Thompson of Alameda, Calif., who said children's adoption of technology is an inevitability.
"Today, much of the time our options come down to giving kids devices and trusting things will work out, watching them closely at all times, or banning technology," said Mr. Thompson, a father of three children between 6 months to 8 years old. "Tech is going to be something kids adopt. The question is how this will happen."
Another criticism is that children have been lying about their age on Facebook ever since the social network removed the .edu email requirement.
Now that we think about it, making it possible for children to have verified, parent-monitored accounts might curb this dangerous behavior.
@APBusiness @facebook @BarbaraOrtutay I think most #FB messenger chatters are minors, who lied about their real age… https://t.co/SiDdRtYCEJ

— Maryjane Magbago (@Maryjane Magbago) 1512403046.0
There is also the concern about data.
@APBusiness @AP @facebook blood sucking company now going after kids under 13 it's all to get the Data and exploit them. Social media evils

— THERONALD (@THERONALD) 1512401686.0
Parents will be happy to know that there are no ads on Messenger Kids, and Facebook said they will not hand over data to advertisers.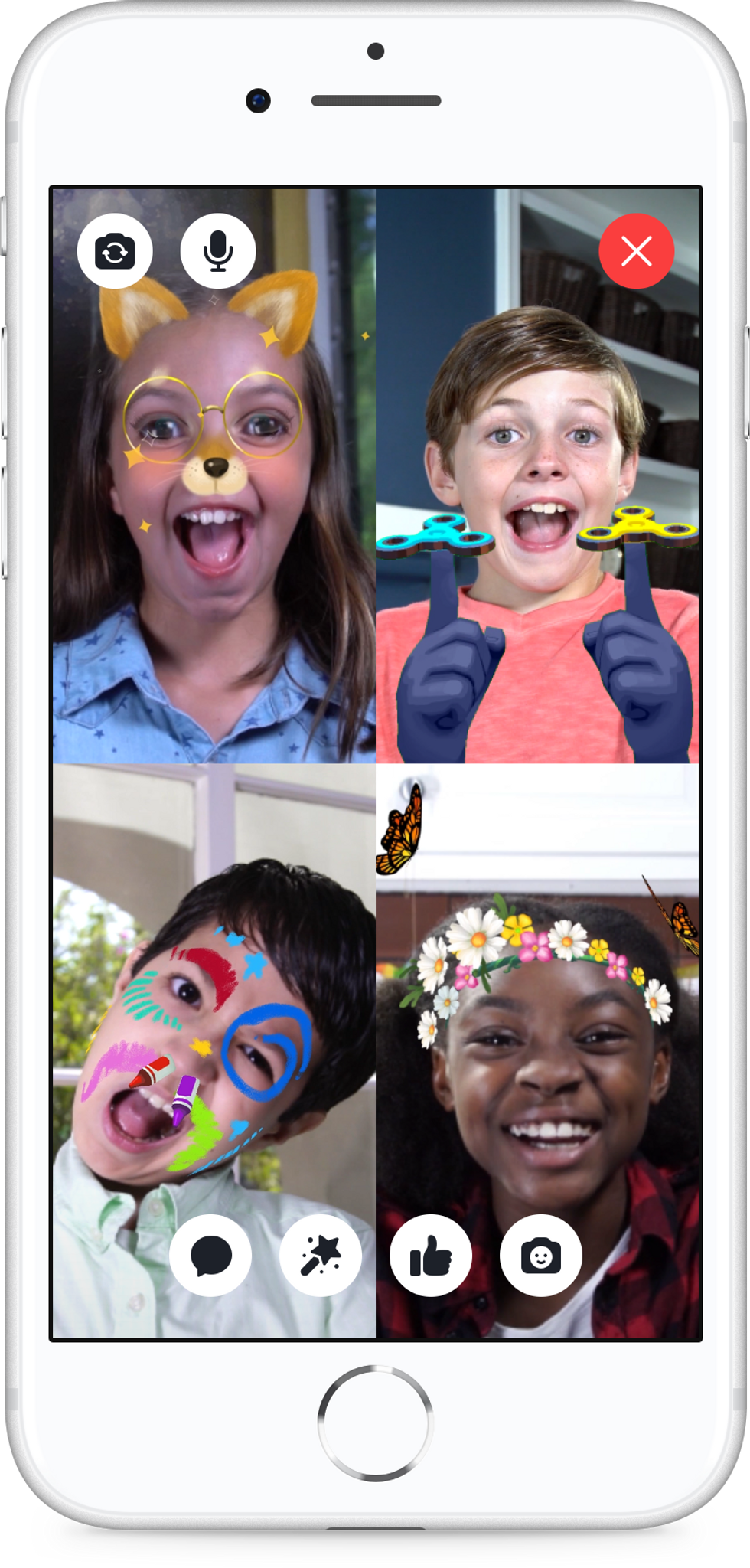 But some people just don't want to trust Facebook.
World: We're concerned about your size, power, influence and impact on society. Facebook: We're launching Messenger for Kids!

— Dave Pell (@Dave Pell) 1512430528.0
How long before babies have a social media account?
@APBusiness @facebook @BarbaraOrtutay Soon to be issued at birth: Baby Facebook Messenger. 😠

— Carol Sundahl (@Carol Sundahl) 1512398285.0
Would you be comfortable with your child on Facebook?
Please SHARE this with your friends and family.
h/t: CNN, Mashable, New York Times, Twitter