Laura Ingraham got a taste of her own medicine when immigration activist Enrique Morones mocked the host of The Ingraham Angle for losing advertisers after she bullied David Hogg––the Parkland shooting survivor who asked followers to boycott her sponsors after she refused to apologize.
Morones, the winner of the Mexican Human Rights Award in 2009 and founder of the Border Angels human rights organization, was promptly edged out of frame after trolling the Fox host during her program.
---
Ingraham's patience with Morones ran thin after he remarked he's never heard of the other member on the panel, John Cox, a Republican candidate for the governor in California.
She called Morones "rude" and "nasty."

Enrique, I just want to tell you, God bless you, I mean, I really wish the best for you, but you've been so incredibly rude and nasty almost since the first second of this appearance.
Morones chalked his behavior up to just being "honest."
The Fox host spoke on behalf of the other guest and said "I'm sure he doesn't know who you are. Who cares, it's a conversation. Which is why we actually invited you on the show to have a conversation about a topic that's actually really important."
But the stream of consciousness blather was all lost on Morones, who fired back:
Where's your sponsors? David Hogg got rid of half of them. A high school kid shut you down.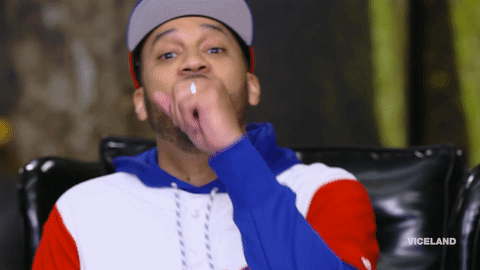 Dayum!
Ingraham visibly froze for a hot second before resuming with her long-winded tirade by attacking liberals.
She tried to save face, saying, "Poor Enrique is trying to make waves. The sad thing is this is how the left operates."
@peltzmadeline @davidhogg111 Ok WTF???? Is she serious right now??? The ENTIRE Trump Cult attacked CHILDREN for wan… https://t.co/fTro9V93ts

— Taneesha (@Taneesha)1524109286.0
@peltzmadeline @sar_oso @davidhogg111 Appears to me @IngrahamAngle you are wrong. You and your FOX propaganda machi… https://t.co/tupkPDrW22

— Jerry Swanigan (@Jerry Swanigan)1524173329.0
Morones clarified for her he's "not on the left."
Yeah, Enrique, thank you for that insightful contribution to the show.
The camera dismissed Morones as Ingraham shifted her focus back on Cox.
It's very important for people watching the show tonight to understand that what just happened with a rabid pro-illegal immigration activist — and he is that, but we still invited him on, because it's fun to have a spirited debate — but what you just saw… [is] the attempt of the left to demonize those with whom they disagree.
@peltzmadeline @davidhogg111 It's especially funny when you can see her instinct is to cut to commercial... but the… https://t.co/54yLYYJxXJ

— Norn Cutson (@Norn Cutson)1524109206.0
Yes, Twitter disagreed.

@peltzmadeline @mmfa @davidhogg111 https://t.co/oFu9YsyXgu

— Sebastion Cabot (@Sebastion Cabot)1524108431.0
And people rejoiced as she was mocked on her own show.
@peltzmadeline @KaraCalavera @davidhogg111 Lol Laura GOT YO Ass HANDED to you on YOUR OWN SHOW.....I am loving it

— #TICKTOCK (@#TICKTOCK)1524173729.0
Laura Ingraham was blasted on social media for mocking high school student and Parkland survivor David Hogg for "whining" about his rejection from several universities.

David Hogg Rejected By Four Colleges To Which He Applied and whines about it. (Dinged by UCLA with a 4.1 GPA...tota… https://t.co/HB7tMNEbEb

— Laura Ingraham (@Laura Ingraham)1522251922.0
Hogg retaliated by asking for a boycott of her top advertisers from The Ingraham Angle. The viral request resulted in a prompt exodus of sponsors including AT&T, Bayer, Hulu, and Expedia.

On March 29, Ingraham issued a half-baked apology "in the spirit of Holy Week," but it was too little, too late. The 17-year-old student and gun reform activist said her apology was a result of her sponsors dropping out.

I 100% agree an apology in an effort just to save your advertisers is not enough. I will only accept your apology o… https://t.co/i6JSgfwedE

— David Hogg (@David Hogg)1522350406.0
H/T - YouTube, BorderAngels, Twitter, Mashable, ThinkProgress