A super-fit rugby player whose slurred speech turned out to be the first sign of motor neurone disease is taking on a string of grueling physical challenges in a bid to make the most of his uncertain future.
---
Having played rugby at a national level and competed for Great Britain in decathlon, dad-of-two Alex Gibson, 41, was at the top of his game, physically.
But then, two years ago, his speech started to slur, and he noticed he was struggling with his balance.
Realizing something was very wrong after he fell outside his front door and had to be helped up by an elderly lady, he sought help from his doctor.
Heartbreakingly, following a string of tests, Alex, a forecaster at a capital management company, who is married to IT project manager Cheryl, 41, and has two children, Max, eight, and Elysia, six, was diagnosed with motor neurone disease (MND) in January 2018.
Having been given a prognosis of two to three years, he is now determined to make the most of his remaining time, taking on a series of challenges and even setting up a charity to help others with MND making lasting memories.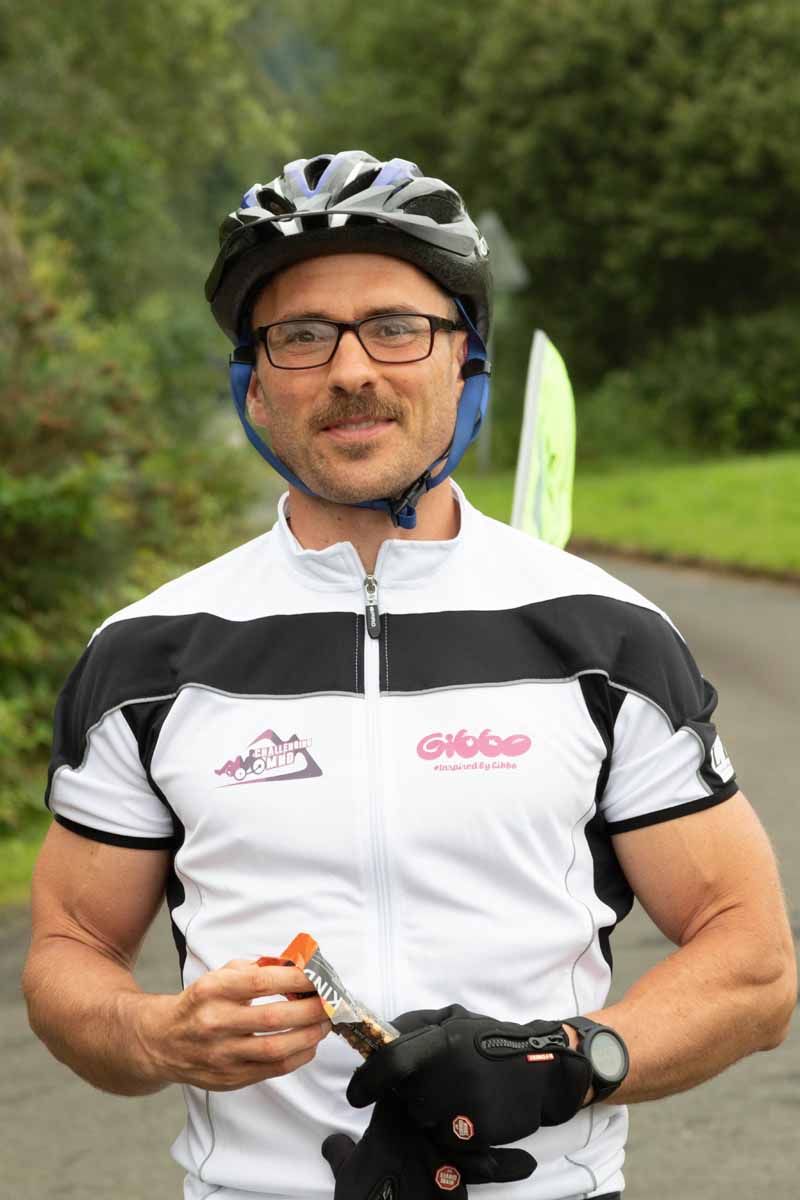 Alex (PA REAL LIFE/ALAN C.HUDSON)
Alex, of Brentwood, Essex, England, said: "When you're diagnosed with a terminal illness with a prognosis of two to three years, it's devastating.
"I think I have been through the stages of grief – shock, denial, anger, bargaining, depression and now acceptance.
"I think you have to move on to acceptance and draw a line in the sand. You have to face the future – whatever it is."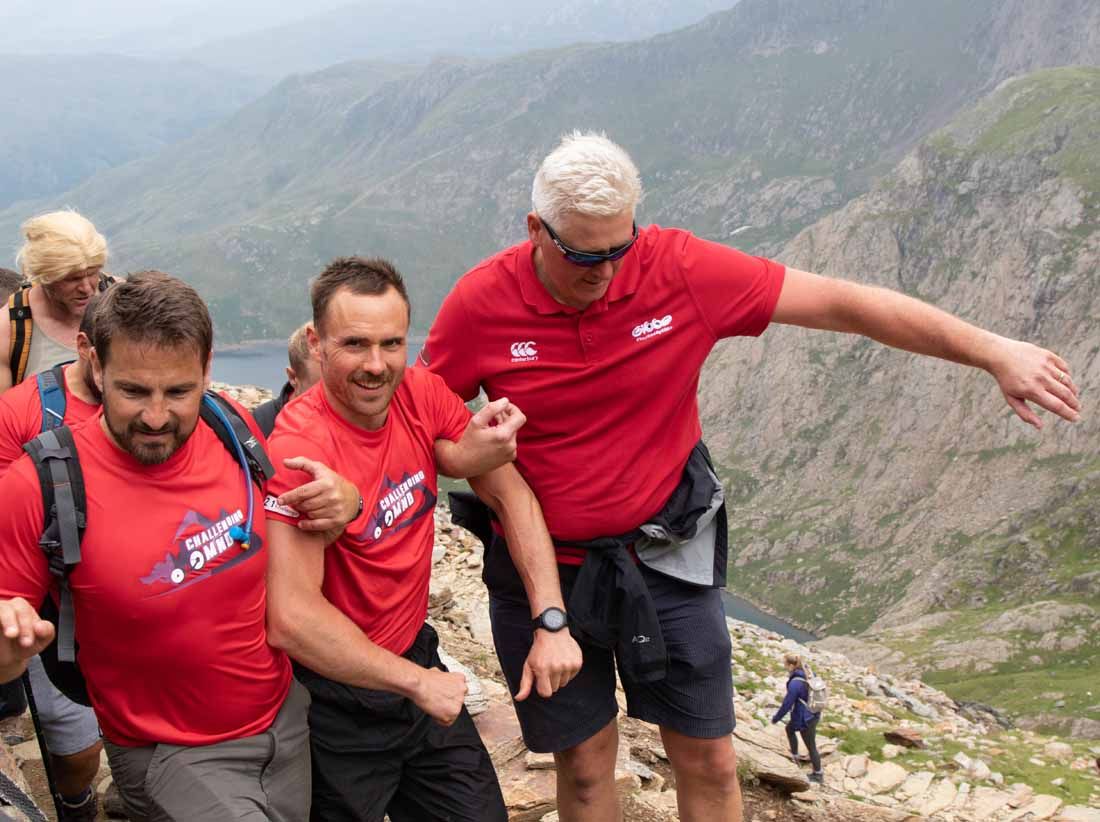 Alex climbing the three peaks (PA REAL LIFE/ALAN C.HUDSON)
He continued: "Having been through that process, I realize I'm robust and resilient."
According to the NHS, MND is an uncommon condition caused by a problem with cells in the brain and the motor neurone nerves, which stop working over time.
Mainly affecting people in their 60s and 70s, moving around, swallowing and breathing become increasingly difficult, and treatments like a feeding tube or breathing mask may be needed.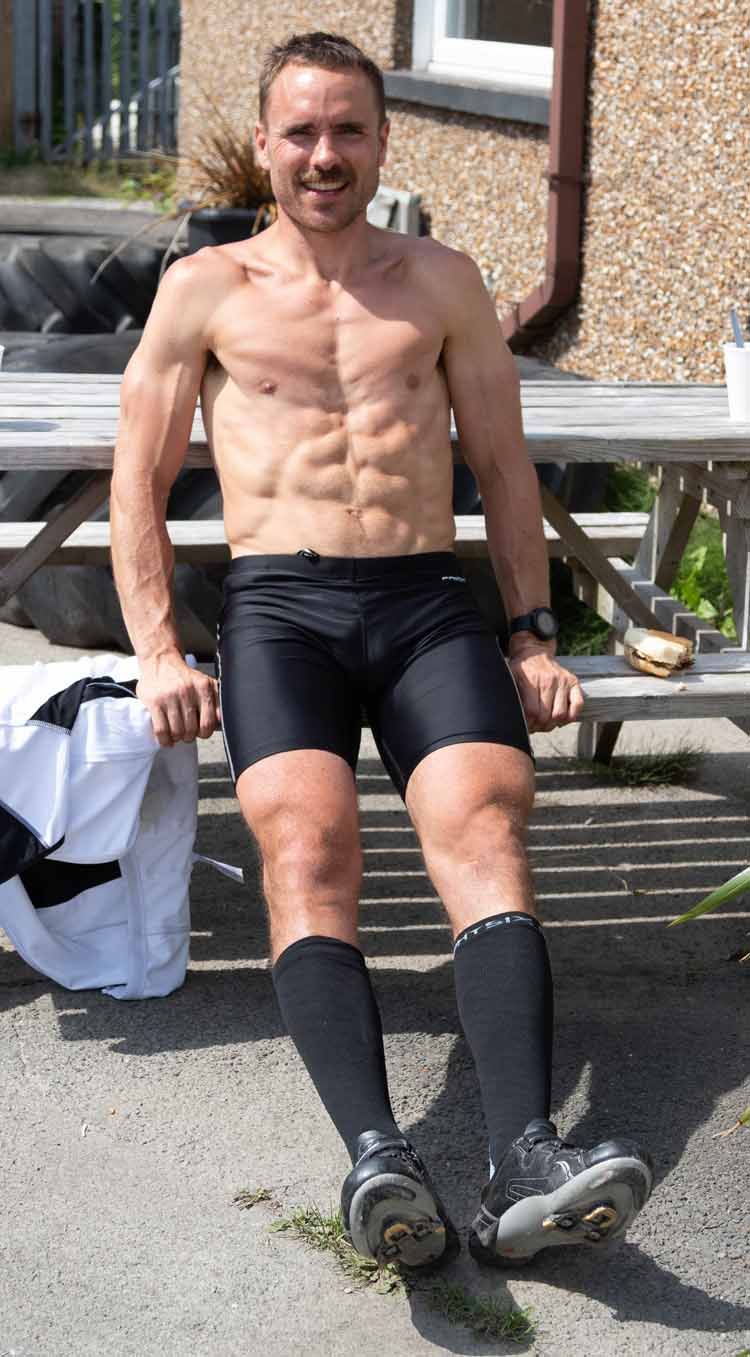 Alex (PA REAL LIFE/ALAN C.HUDSON)
There is no cure, and it can significantly shorten life expectancy, although some people live with it for many years.
Describing life before his diagnosis, Alex explained how he was really passionate about sports and had qualified as a personal trainer and nutritional therapist 10 years ago, as well as doing his day job.
He said: "I competed for Great Britain a few years ago in the decathlon. I've always played rugby at a high level, including at national level one for Loughborough University and Barking University, and I did a lot of rowing."
"But two years ago, I noticed my voice was slowing down and my speech had become slurred," Alex said.
"In sport, you do challenges to improve your baseline score. For me, I was getting more and more slow average scores. The curve was going downwards which was very bizarre.
"I also noticed my foot was starting to drag and my balance became shockingly bad."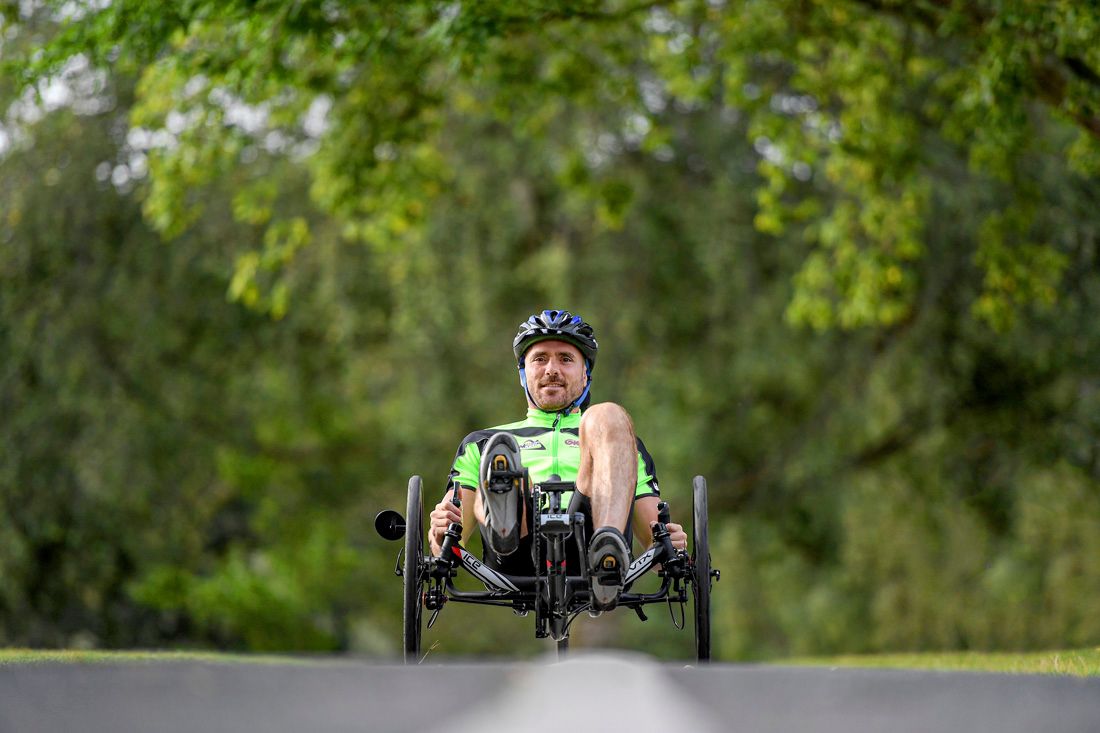 Alex (PA REAL LIFE/LUCOZADE SPORT MOVERS LIST)
As Alex's balance deteriorated, he suffered a number of falls – the first of which saw an elderly lady stop to help him up, which prompted him to seek medical help.
After speaking with his physiotherapist, who recommended a neurologist, he visited his GP in order to get a referral, not suspecting at that stage that it was MND.
Explaining the difficult road to his official diagnosis, he said: "I'd had symptoms for about six months before I got the diagnosis. There is no single diagnostic test – they worked it out it through an elimination process."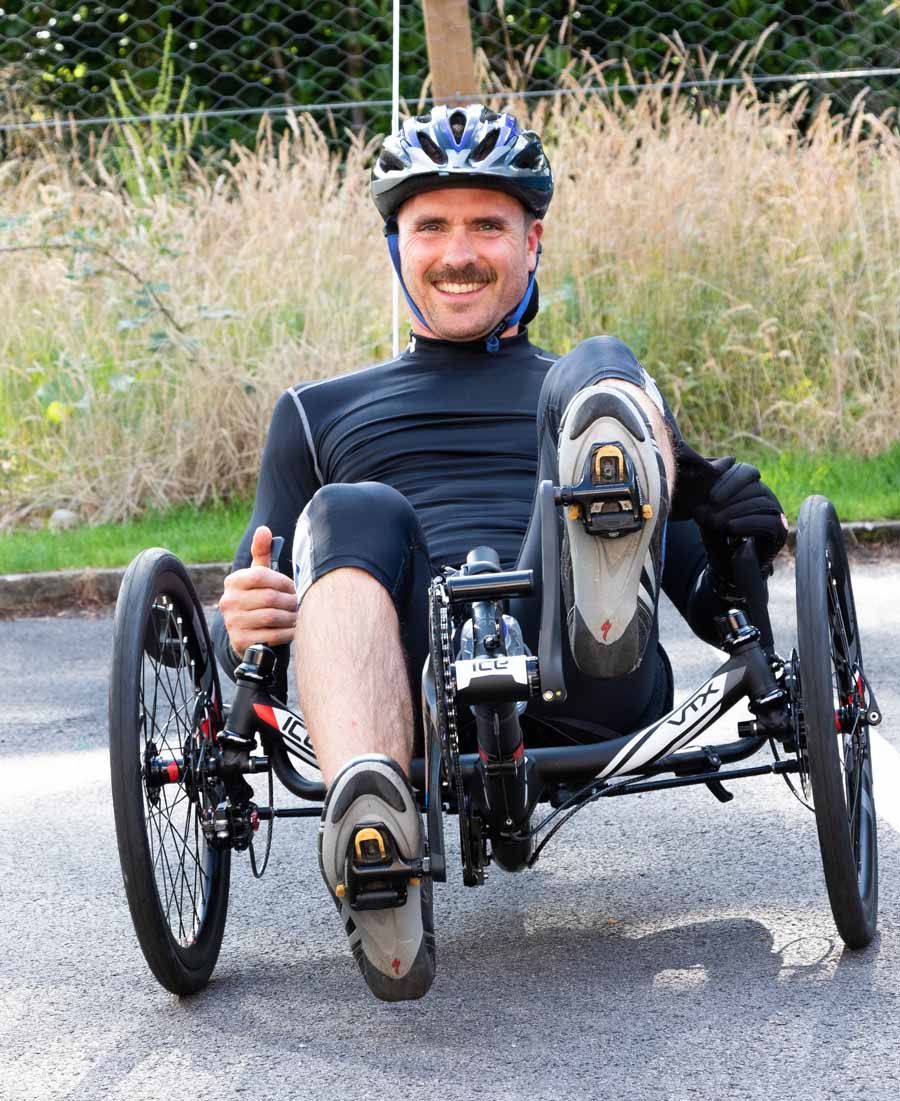 Alex (PA REAL LIFE/ALAN C.HUDSON)
He recalled: "I went through a whole range of tests including blood tests, an electrocardiogram to test the heart's rhythm and electrical activity, muscle response tests, and MRI scans.
"I saw three or four neurologists across the country who all came to the same conclusion – that it was motor neurone disease. After seeing the final neurologist, I had the diagnosis in January 2018.
"It was a massive shock, not just to me but to everyone who knew me. It was devastating – an emotional rollercoaster."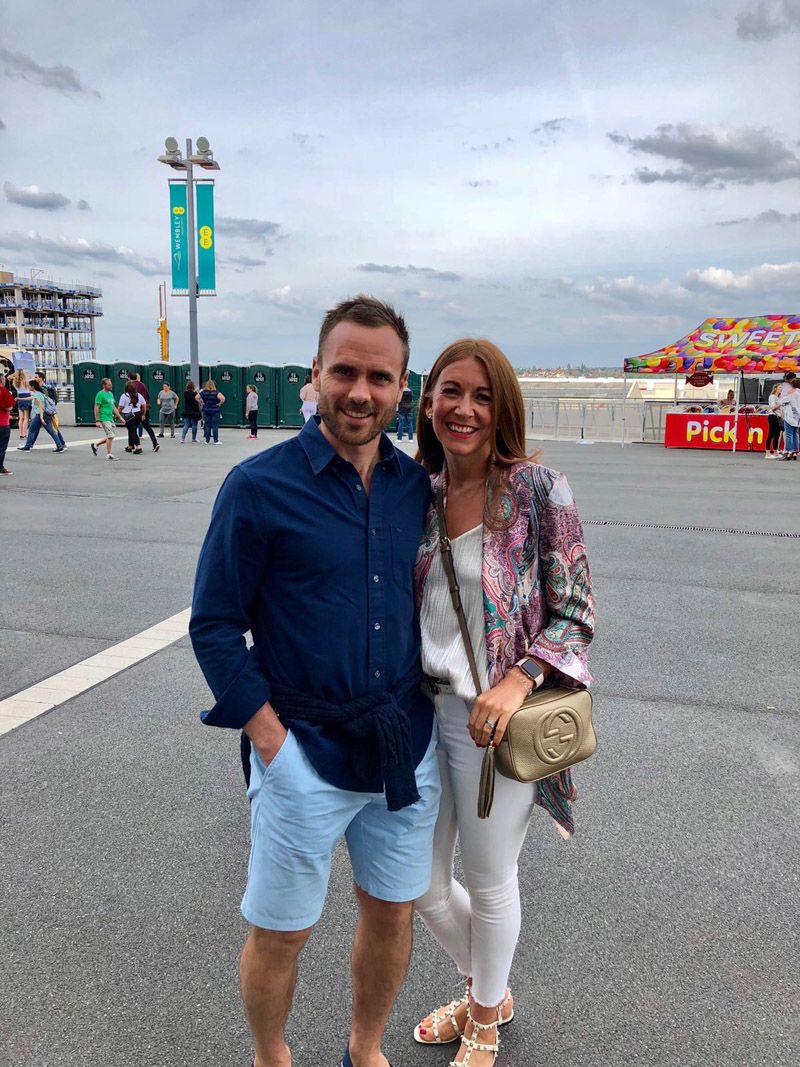 Alex and Cheryl (PA REAL LIFE/COLLECT)
With Cheryl by his side, Alex explained to his two children that he had an illness which meant he couldn't run or walk very well.
He continued: "We told them my speech will slow down, and I might fall down more. They are very thoughtful and considerate. If I fall, they are quick to help me to my feet."
Sadly, since his diagnosis, Alex has continued to physically deteriorate.
Though he says the signs are subtle, he has noticed a loss in the dexterity of his hands, meaning once-simple tasks like fastening his shirt buttons or cufflinks are now tough.
Continuing to struggle with his balance, he also has around "four to five near falls" and one "major fall" per day.
"I feel like an elderly person and I'm aged 41. It's quite difficult to accept," he said.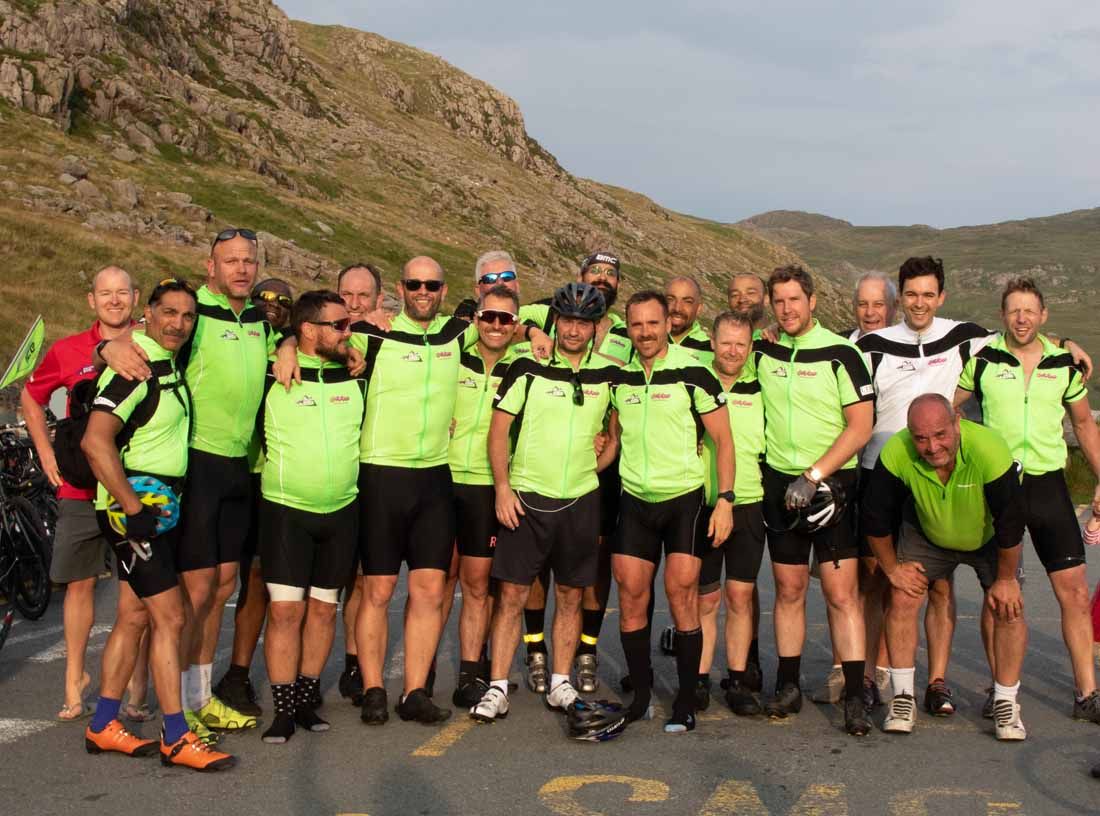 Alex taking part in the 321 Challenge (PA REAL LIFE/ALAN C.HUDSON)
One of Alex's greatest fears as he continues to battle MND is eventually losing the ability to speak – something that unfortunately happens to a lot of patients.
"I have actually done a voice bank exercise where I recorded 1,600 sentences – a lot of nursery rhymes and things like that – so if I lose my voice I can refer to that database. It's a contingency plan."
Knowing that the illness will shorten his life, Alex uses meditation to help him cope with what the future holds.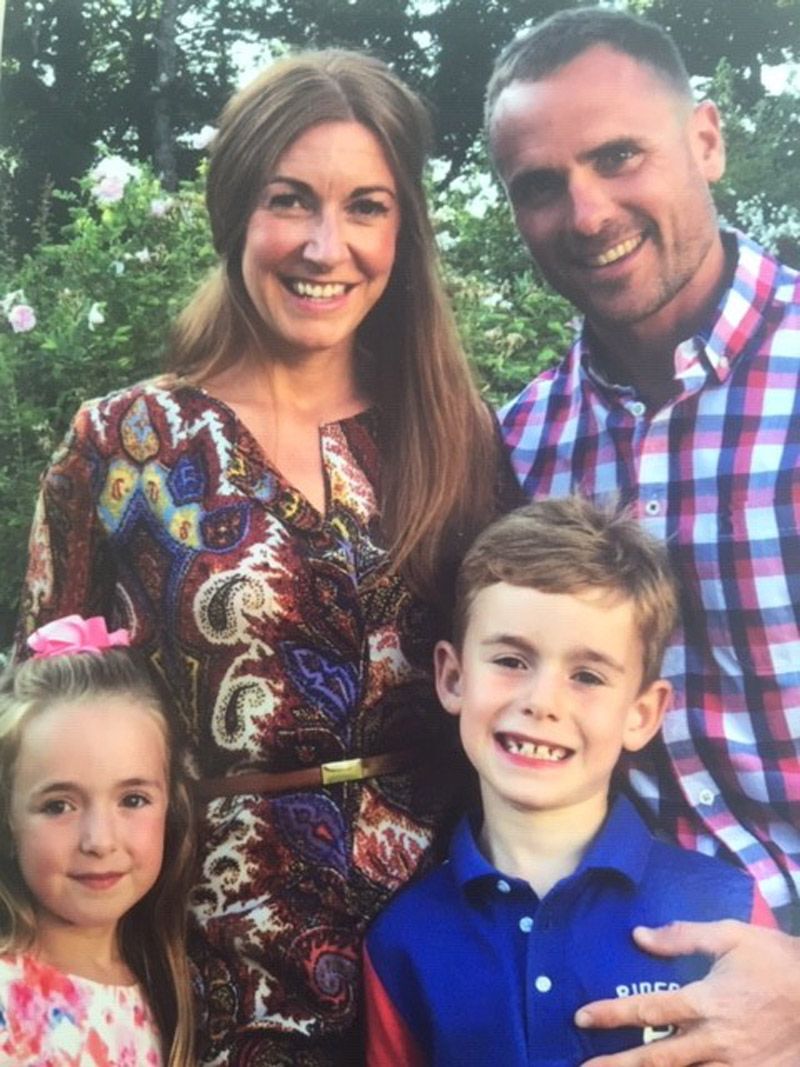 Alex and Cheryl with Max and Elysia (PA REAL LIFE/COLLECT)
"I'm getting into meditation, trying not to be anxious about the past and not to worry about the future. I'm trying to be mindful of everyday things," he said.
"That's quite key in dealing emotionally with any terminal illness, I think."
Determined to stay as fit as he can for as long as he can, he has taken on a number of sporting challenges since his diagnosis to raise money for Challenging MND, a charity he set up in March using donations raised by pals via a special rugby match in October.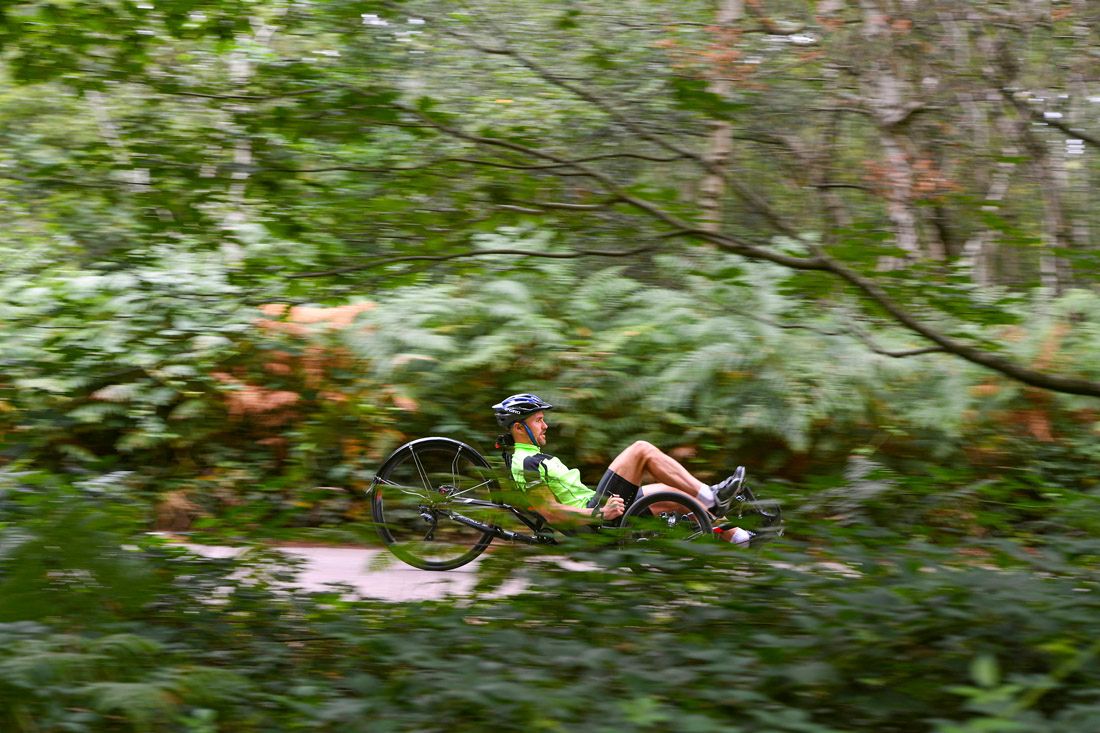 Alex (PA REAL LIFE/LUCOZADE SPORT MOVERS LIST)
To date, he has walked 24 peaks in 24 hours, cycled 215 miles across the Outer Hebrides raising £35,000 (~$44,000), and completed a 101 mile walk through The Essex Way over three days.
In July, he cycled the three peaks as part of the 321 challenge – Ben Nevis in Scotland, Scafell Pike in the Lake District and Snowden in Wales – covering 480 miles in just seven days.
Before his diagnosis, one of the toughest challenges he completed was the Welsh 3000 challenge hiking up the 15 tallest peaks in Wales above 3000ft in 16 hours. He was one of only two of a group of 10 to complete it.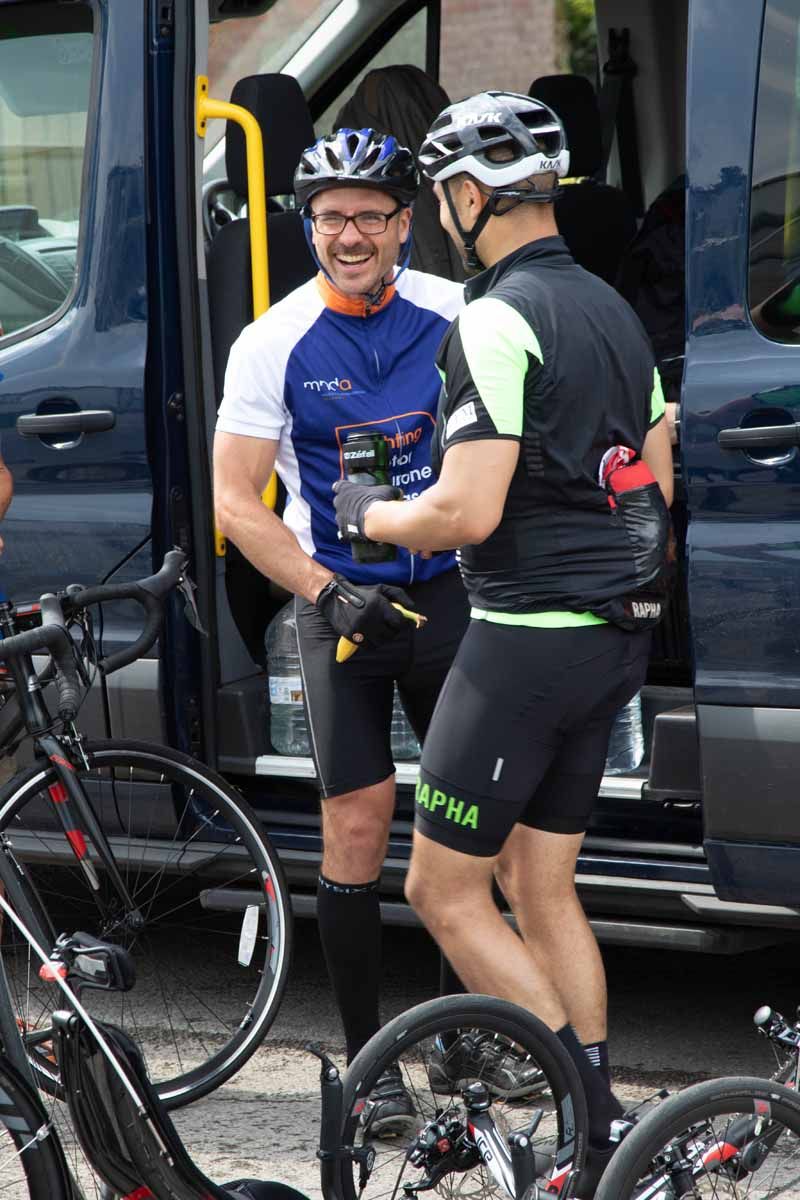 Alex (PA REAL LIFE/ALAN C.HUDSON)
He is also currently training for a Guinness World Record attempt next June, which will see him cross 125 miles of the River Thames in a four man paddle boat in a bid to smash the current record of four days and 12 hours.
Alex said: "These challenges are so important to my physical and mental well-being.
"I've always had discipline in sport and I still train once or twice a day. I find that having a structure in place is helping to stave off further deterioration."
Alex continued: "I do all sorts of things – I use weights, I cycle two to three times a week, circuit train twice a week and try to walk around 10 miles a day which is starting to get difficult as I'm now walking with a stick."
As well as exercise, Alex is finding focus in running his charity, which hopes to help other people with MND make lasting memories with their loved ones by taking on special challenges.
He added: "We've helped organize a skydive for one person, a skiing trip for another, and are helping someone else climb the Matterhorn in the Swiss Alps."
He's climbed the highest mountain in the uk and finished the day with a 50 mile bike ride - that was just day 1! An… https://t.co/MDaiPGdQTO

— Challenging MND (@Challenging MND) 1564349573.0
Now, he has been recognized for inspiring local communities to move more by being named one of 50 individuals on the Lucozade Sport Movers List.
"I feel really honored to be included in that list for encouraging people to exercise and try new sports" Alex added.
"I would say to people, 'Try hard to get over the emotional turmoil of a MND diagnosis, be adaptive and robust as possible and try and take on new challenges.'"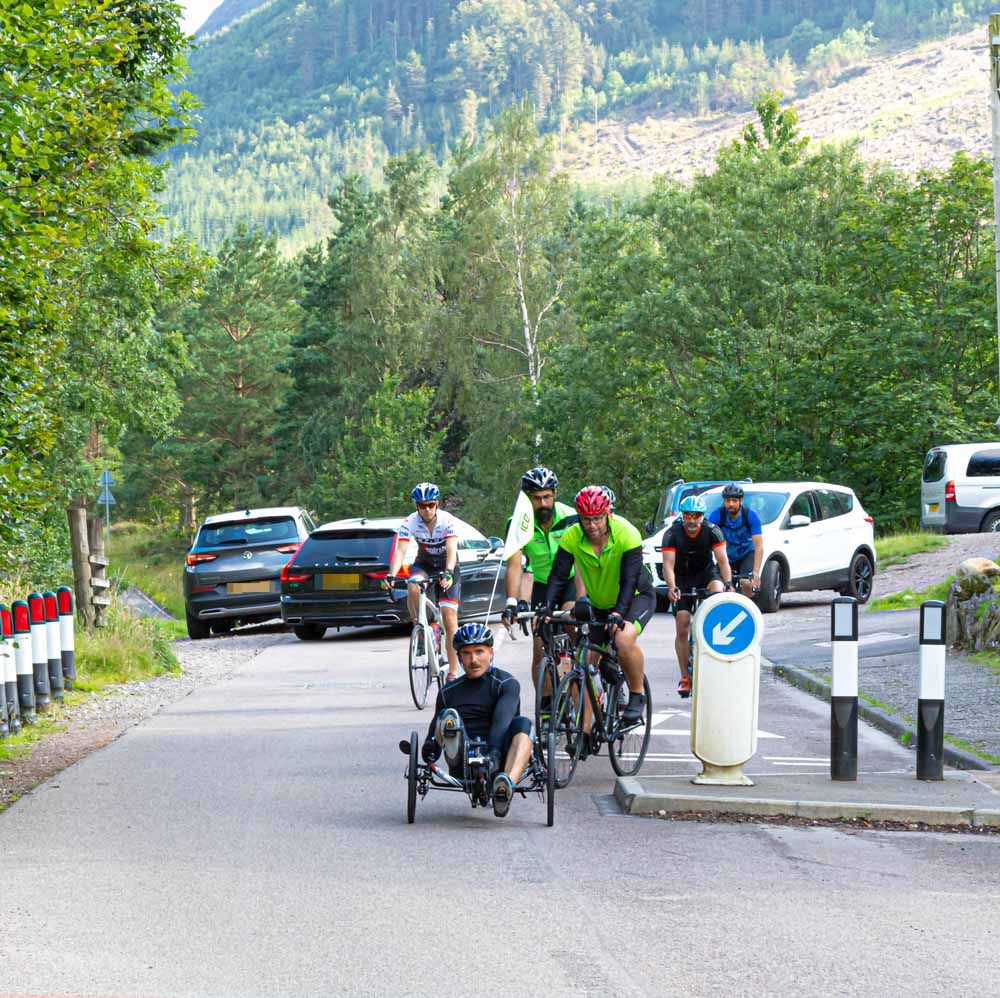 Alex taking part in the 321 Challenge (PA REAL LIFE/ALAN C.HUDSON)
He added: "I've found it's really helped slow the deterioration, physically and mentally."
The U.K.'s first Movers List has been compiled by Lucozade Sport to recognize 50 individuals whose volunteering, charity work or dedication to sport and exercise has inspired local communities to move more.
For more information visit lucozadesport.com/the-movers-list and www.challengingmnd.org