A woman has told how she met the love of her life in the most unlikely setting—on the dialysis ward as, both diabetics, they waited for life-saving transplants.
---
When doctors broke the news to account manager Michelle Commons, 37, of Leigh-on-Sea, Essex, England, that without a new kidney and pancreas, she may die, her world came crashing down.
But what began as a hideous nightmare took an unexpected twist when she met her boyfriend, Steven Jarvis, 34, in the hospital, as they both waited for life-changing calls.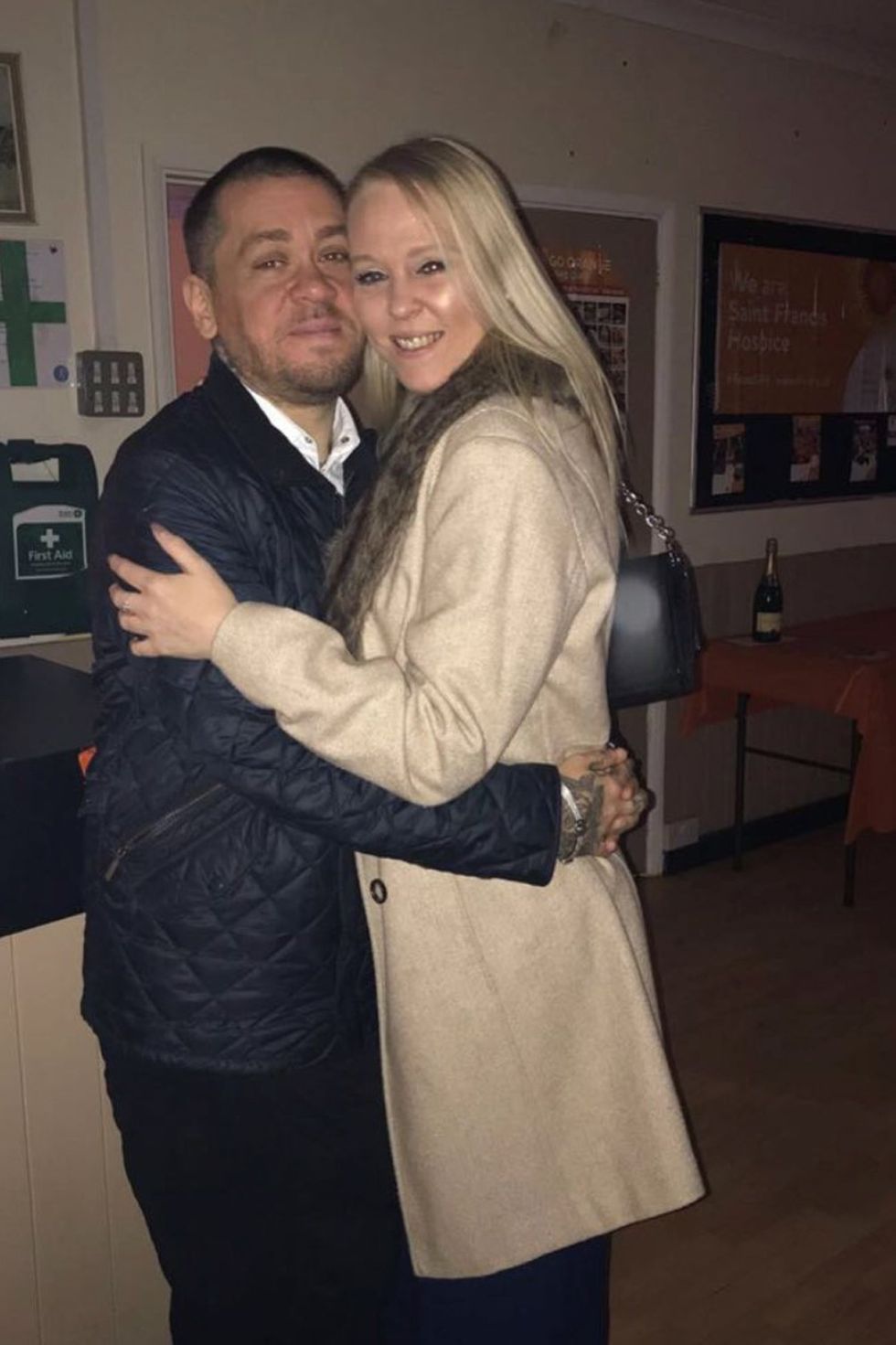 Michelle and Steven(PA Real Life/Collect)
Recalling how, remarkably, Steven's story mirrored her own—with them each needing a new kidney and pancreas because of diabetic complications—Michelle told how in May 2018, they had transplants days apart at London's Guy's and St Thomas' Hospital, adding:
"We are both so incredibly grateful to our donors."
"We think about their families often and of the loss they will be feeling."
"Before meeting Steven, relationships were the furthest thing from my mind. I never thought I'd find a man who understood."
"But, seeing him after his transplant in the intensive care unit, covered in tubes, brought home just how much I care about him. I can't believe that, in the most unlikely place, I found someone I truly love."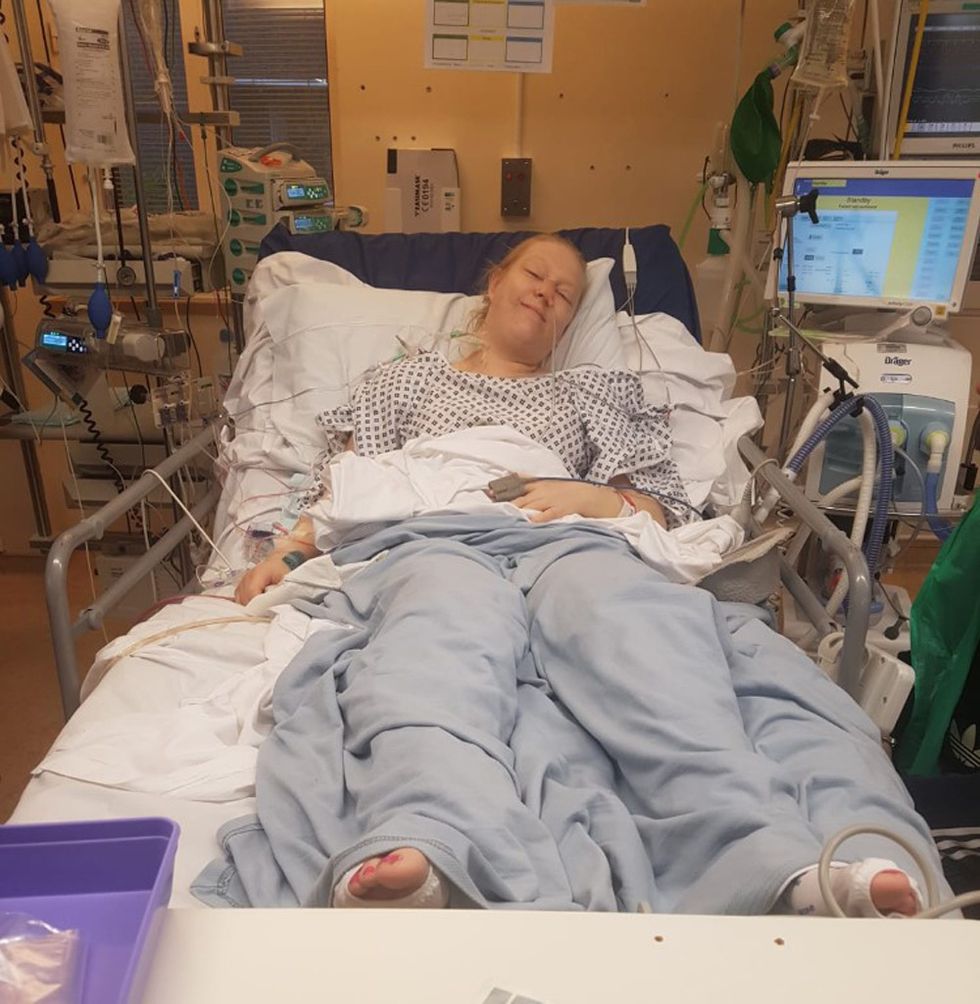 Michelle recovering from her transplant at Guy's and St Thomas' Hospital in London(PA Real Life/Collect)
Diagnosed, aged three, with Type 1 diabetes—where the body cannot produce enough of the hormone insulin which controls blood sugar levels—Michelle grew up managing her condition well.
But, as she neared the end of her 20s, she began silently suffering with heart disease, which is closely linked to diabetes – culminating in her having a sudden heart attack when she was 30.
She recalled:
"I'd no idea anything was even wrong with my heart. I started having chest pains and feeling sick one day, but I thought it may be indigestion."
Michelle and Steven having dialysis(PA Real Life/Collect)
She added:
"When it got worse, I went to A&E and was taken straight through to the resuscitation ward. When doctors told me I'd had a heart attack, I just couldn't take it in."
Despite being fitted with a stent at the London Chest Clinic, which held her artery open permanently thus improving her blood flow, in the year that followed, Michelle had two more heart attacks.
Then, in 2015, her fourth attack sent her into cardiac arrest, meaning her heart had stopped pumping blood around her body.
Steven recovering from his transplant in hospital(PA Real Life/Collect)
She said:
"My family all gathered at the hospital. It must've been so traumatic for them."
Unsure if she would survive another attack, doctors at Basildon University Hospital, Essex, decided to perform a quadruple heart bypass on Michelle in June 2015.
She added:
"They told me I was the third youngest patient they'd ever performed the procedure on. It was only really when I was back home after two weeks of recovering that it sank in just how much I had been through."
Working hard at rehabilitation, Michelle was soon back to work and feeling better.

But, towards the end of 2016, her run of good health ground to a halt when she began feeling nauseous and suffering with frequent infections.
At first, she thought it was her heart again, but a blood test showed that, alarmingly, her kidney function had dropped from 95 percent to five percent.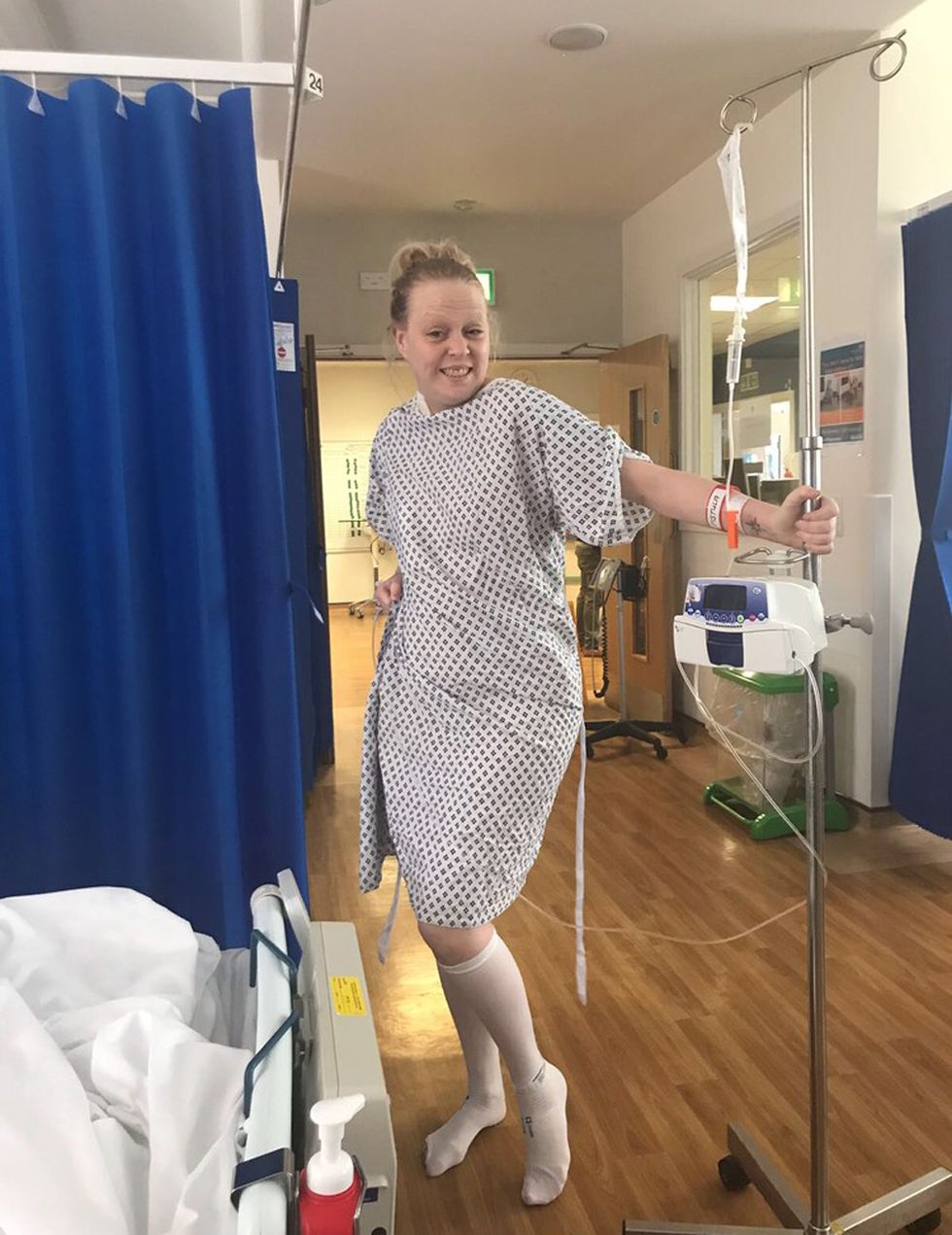 Michelle in hospital(PA Real Life/Collect)
Shockingly, she was then diagnosed with end stage kidney failure and placed on dialysis, while she waited for a transplant.
She said:
"It was an incredibly shocking experience to go through. At first, I dialysed at home, as I didn't want to have to give up work, but eight months in, I got an infection and had to start having it in hospital instead."
It was there, on the dialysis ward in May 2017, that Steven and Michelle first noticed each other.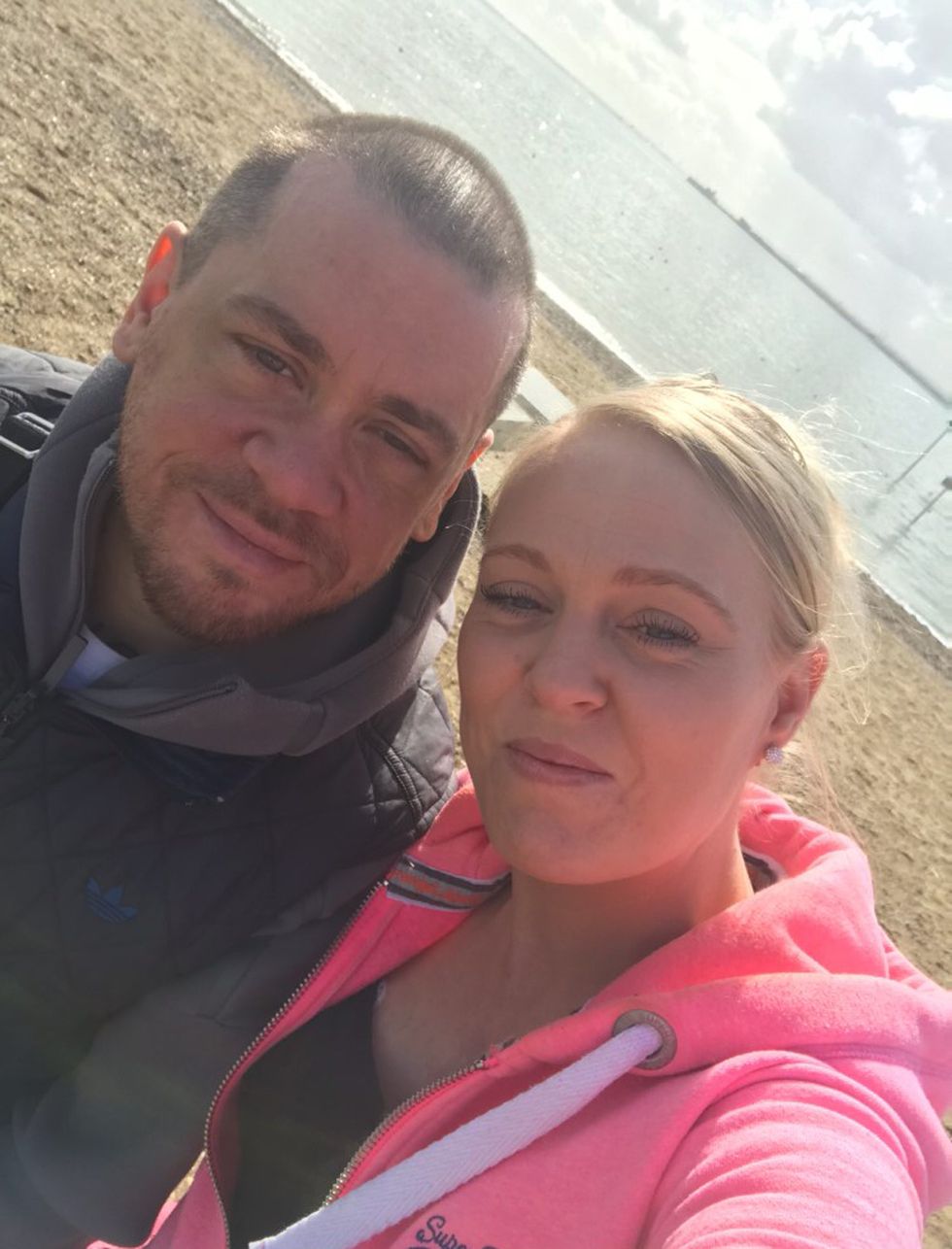 Michelle and Steven(PA Real Life/Collect)
Initially, as their treatments were at different times, they did not speak much only crossing paths for a couple of minutes a day.
But, a few months later, they found themselves in the same dialysis session and started chatting.
Steven asked for Michelle's number, saying he was setting up a WhatsApp group for the patients to talk and support each other.
Michelle and her partner Steven had life-saving transplants within days of each other(PA Real Life/Collect)
She laughed:
"That group never did materialize. That was Steven being Mr Smooth and getting my number. I later found out he'd been asking the nurses about me and whether I was single."
"He messaged me that same evening and it went from there. We'd talk over text all the time, or, if we weren't in the same dialysis session, he'd stay behind to chat to me."
After their first official date in December 2017, when they went shopping before sharing a romantic kiss in the rain, Michelle and Steven soon became a couple.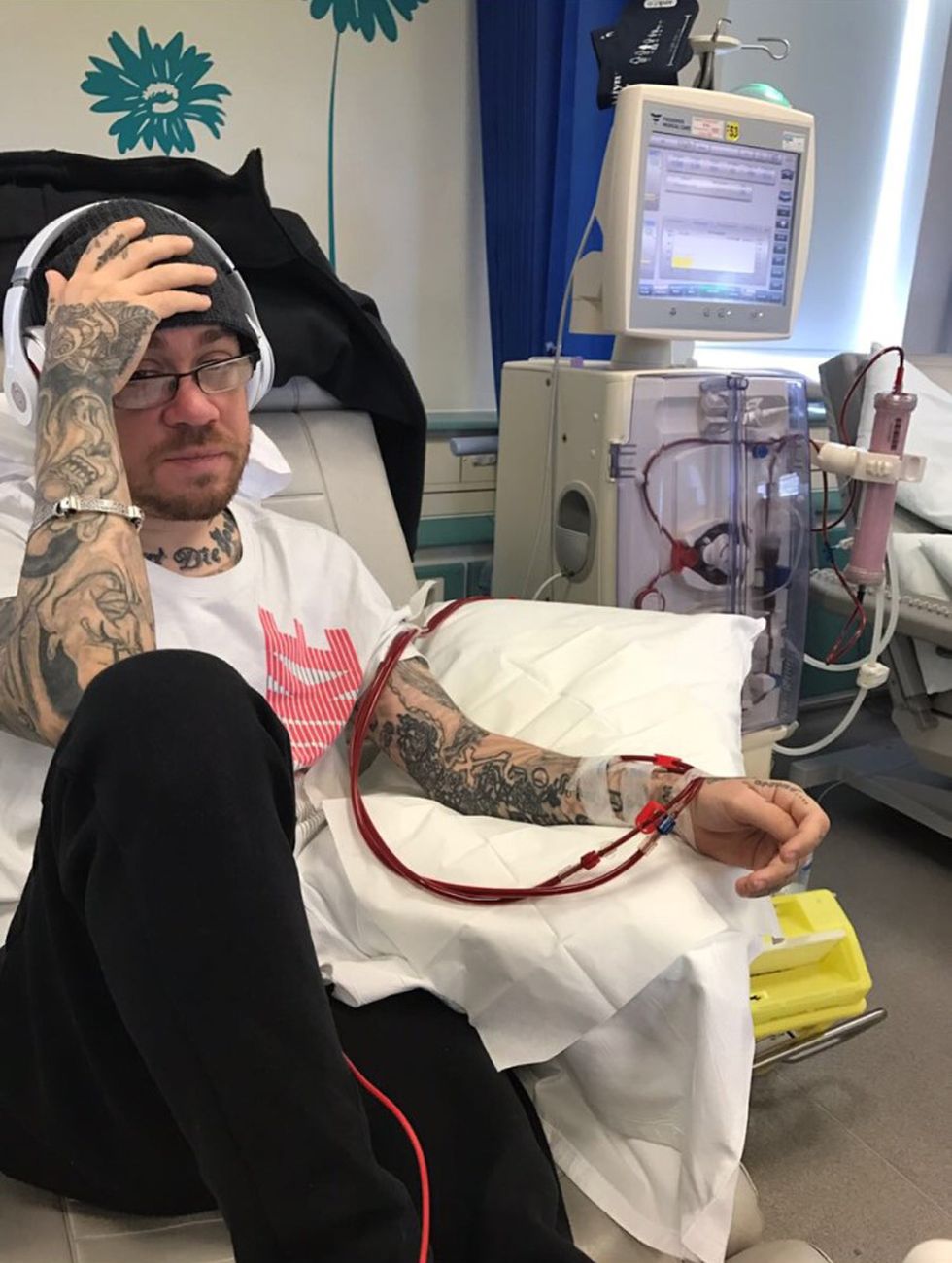 Steven in hospital(PA Real Life/Collect)
Bonding over their shared experiences, they rode out the emotional wait for a transplant together.
Said Michelle:
"We just clicked. I thought, 'Wow, here's someone that really understands. Our stories mirrored each other so much. We both needed simultaneous pancreas-kidney (SPK) transplants and had both had diabetes since a young age."
"After our first kiss, I was nervous to see him at dialysis, but he was so lovely and natural when I did, that I needn't have worried. We both knew this was more than friends."

What is a SPK transplant?
Then, after false alarms for both of them, Michelle's phone rang when she was about to head out to dinner with Steven and his parents earlier this year.
Dropping everything, she raced to Guy's and St Thomas' Hospital, where doctors confirmed a match had been found.
Steven was there by her side throughout, kissing her and telling her he would see her soon, as she was wheeled to the operating room in May 2018.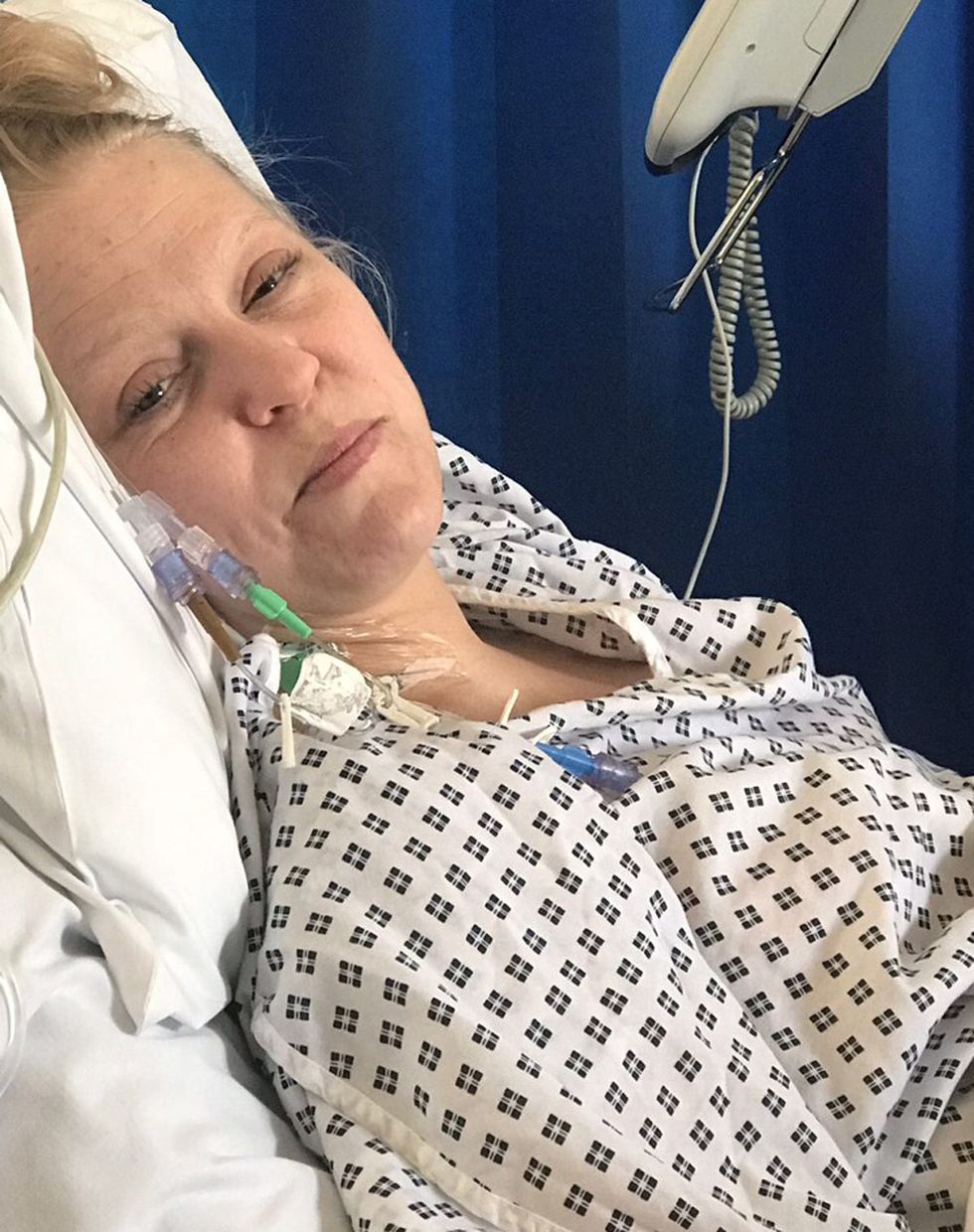 Michelle recovering from her transplant(PA Real Life/Collect)
Coming to, Michelle was told the operation, giving her a kidney and pancreas transplant, had been a success and, after six days, she was allowed home to continue her recovery.
Remarkably, within just a couple of weeks, Steven, too, received a call.
Recalled Michelle:
"We were in bed when his phone rang. He'd saved the number as 'ANSWER!!!!' with loads of exclamation marks. When I saw who it was, I burst into tears, as I realised what was happening."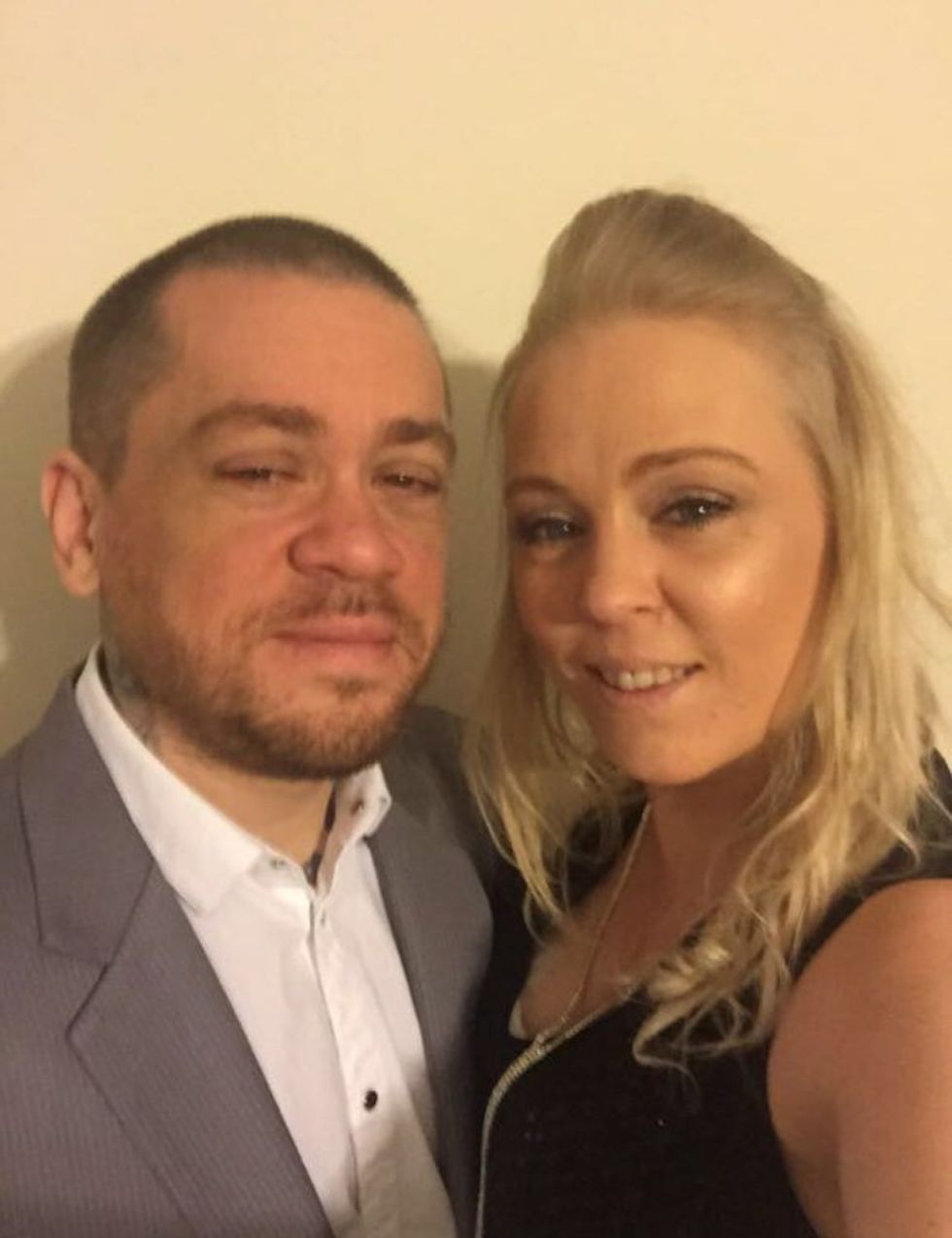 Michelle and Steven(PA Real Life/Collect)
She continued:
"As I was still recovering, I couldn't go with him to hospital. Steven had been there for me every step of the way, even brushing my hair for me, and never leaving my bedside. I was devastated that I couldn't do the same, but I vowed to be there when he woke up."
As Michelle anxiously waited at home, Steven had surgery, also at Guy's and St Thomas.'
Because he suffered a few complications, he initially needed a ventilator to help him breathe.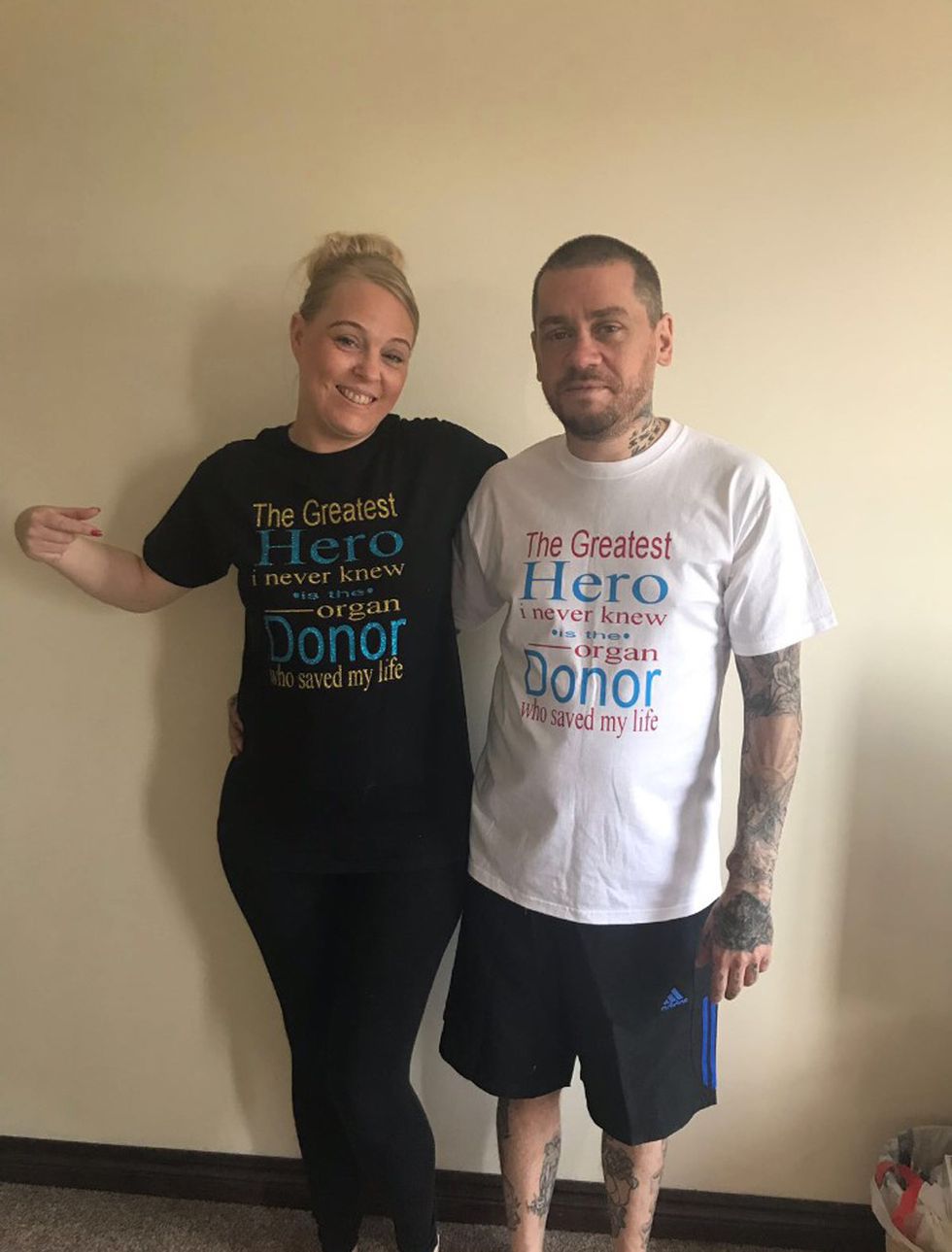 Michelle and Steven hope their remarkable love story will encourage others to sign up as donors(PA Real Life/Collect)
But now the couple are doing well and looking ahead to their future together.
By sharing their story, they want to praise the doctors at Guy's and St Thomas' and encourage others to sign up as organ donors.
Michelle said:
"You don't realise just how many people there are waiting for organs. It takes less than two minutes to sign up, and it's the most amazing gift you can give someone in your lifetime."
A version of this article originally appeared on Press Association.