During a hearing on Wednesday, the House and Senate Intelligence Committees released over a dozen of the Facebook ads and pages used by Russia to sway the election in favor of Donald Trump.
---
The ads and pages in question all tied back to a single Russian company with ties to the Kremlin.
According to the New York Times, Representative Jack Speier, A California Democrat who sits on the House committee said: "America, we have a problem. We basically have the brightest minds of our tech community here and Russia was able to weaponize your platforms to divide us, to dupe us and to discredit democracy."
The sampling of ads and posts released included a pretty varied assortment, intended to rile up various sectors of the population, with Russia often organizing opposing events in the same cities to purposely force a clash between two groups.
One specific case that was brought up by Republican Sen. Richard Burr involved two Facebook groups created by Russian trolls: a pro-Islam group called "United Muslims of America," and an anti-Islam group called "Heart of Texas."
At one point, the trolls organized rallies on the same day in downtown Houston, leading to a stand-off between the groups: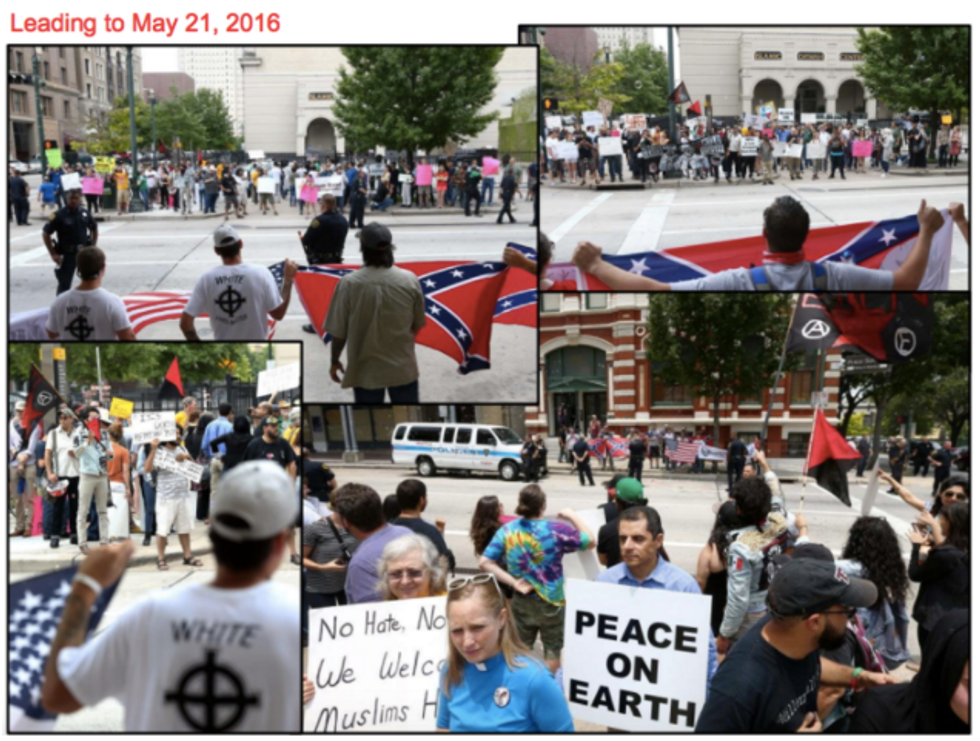 "Ironically, one person who attended stated, 'The Heart of Texas promoted this event, but we didn't see one of them,'" Burr said. "We now know why. It's hard to attend an event in Houston, Texas, when you're trolling from a site in St. Petersburg, Russia."
The ads and groups backed by Russia tended to play to both sides of the aisle to varying degrees.
A few groups were meant to appeal to left-leaning black activists: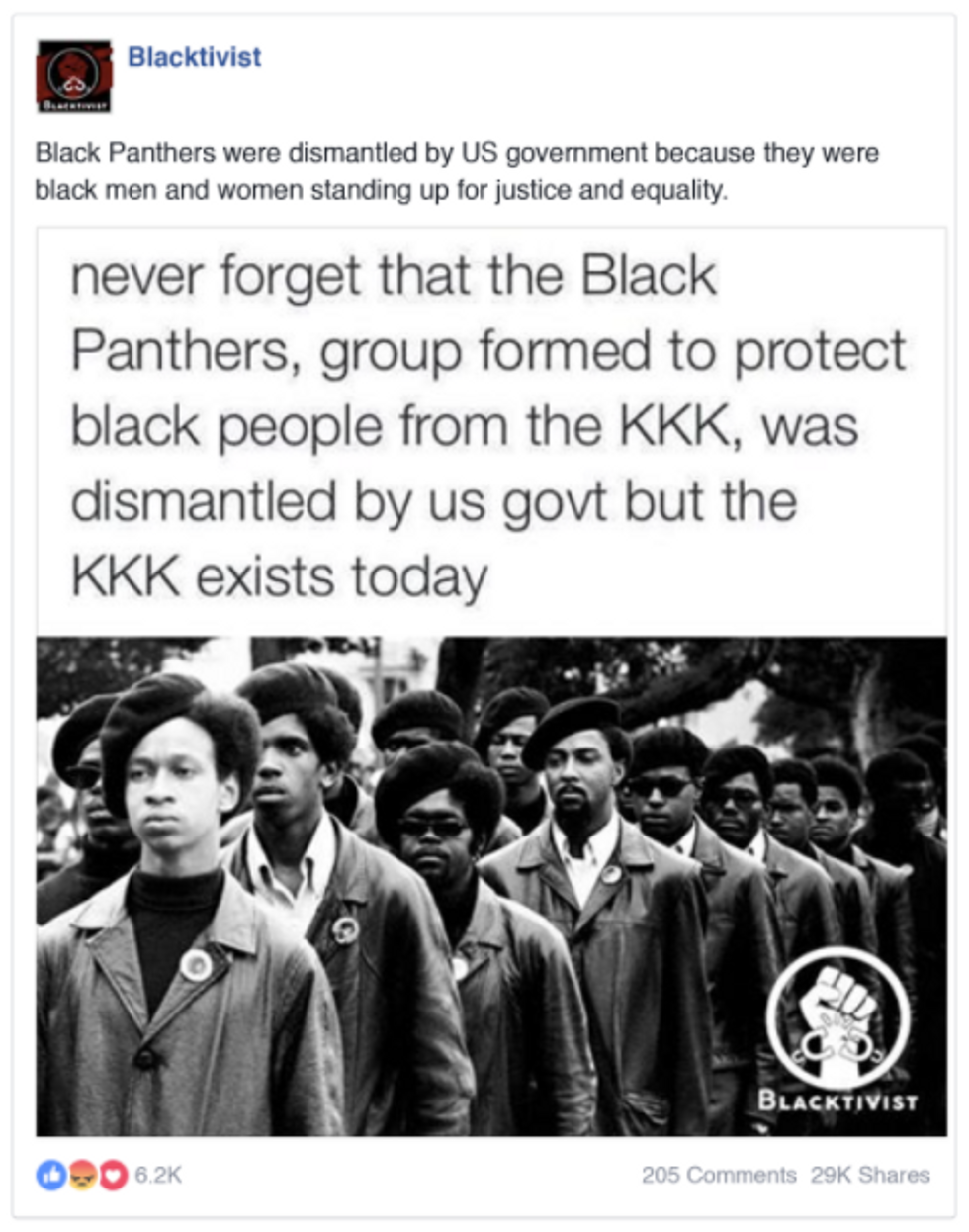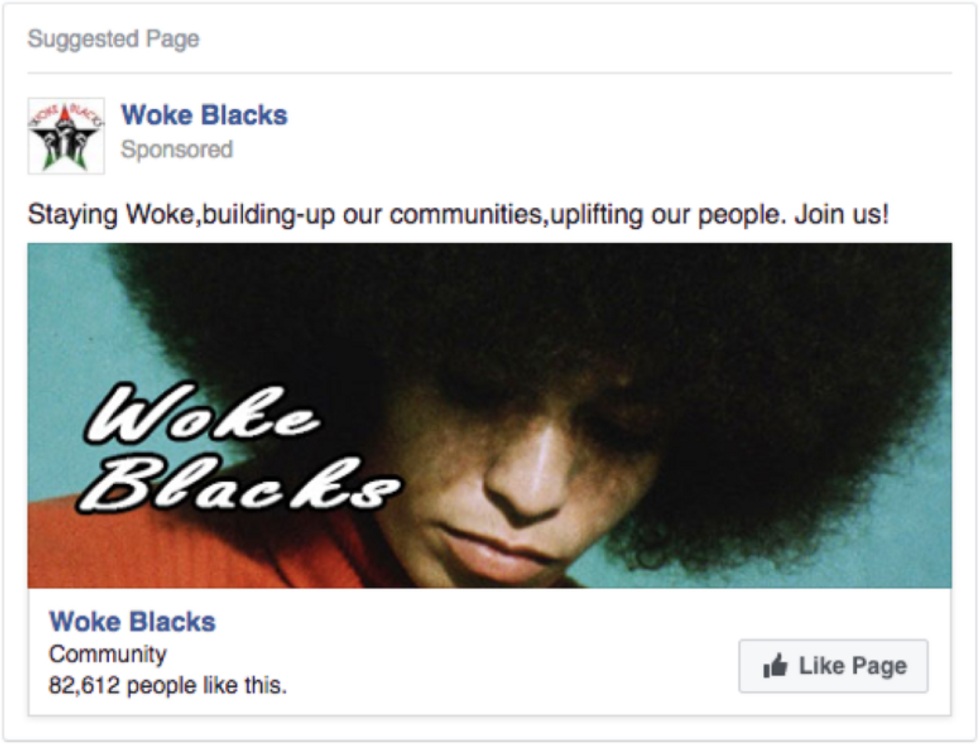 While the majority of the other groups leaned heavily to the right: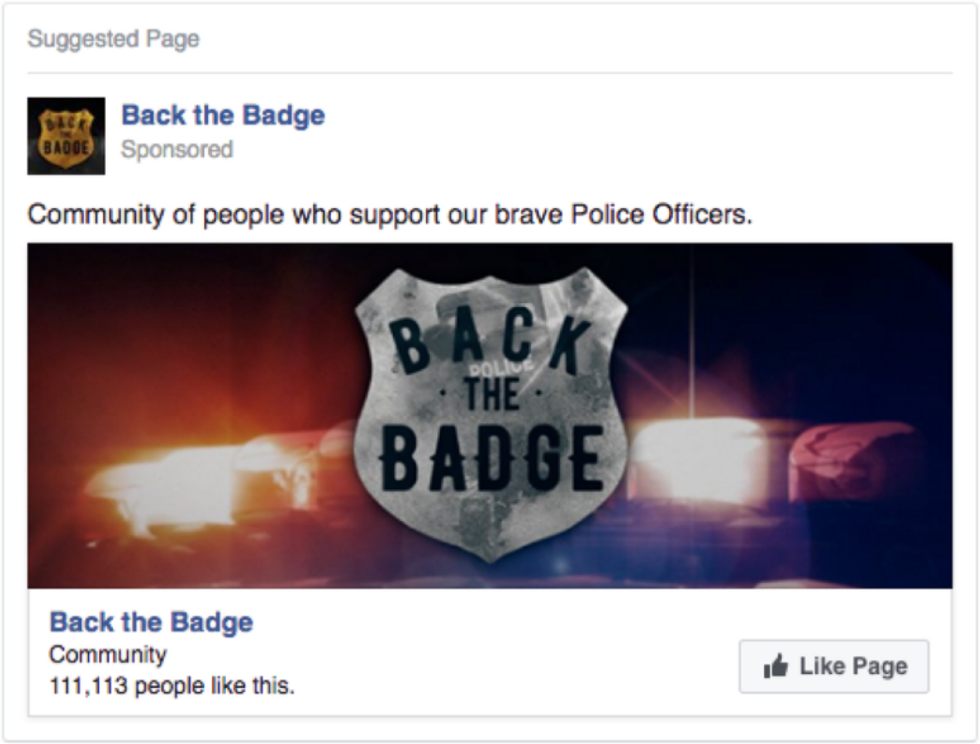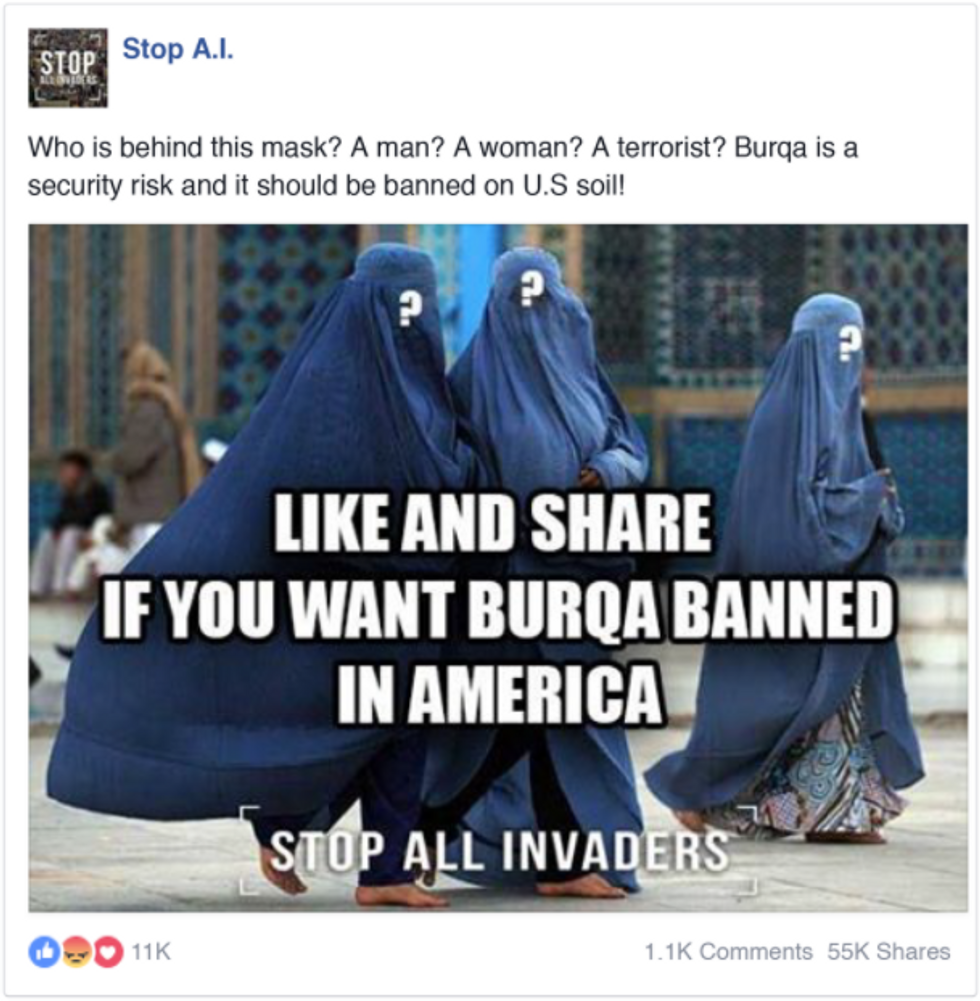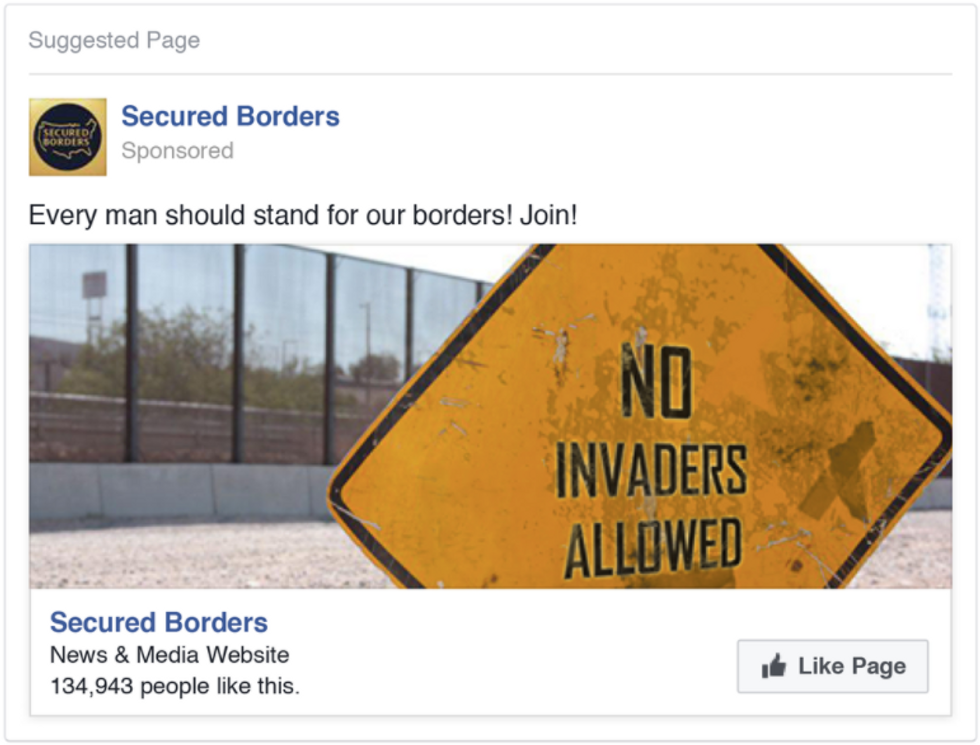 This Instagram ad promoted Trump rallies in Florida: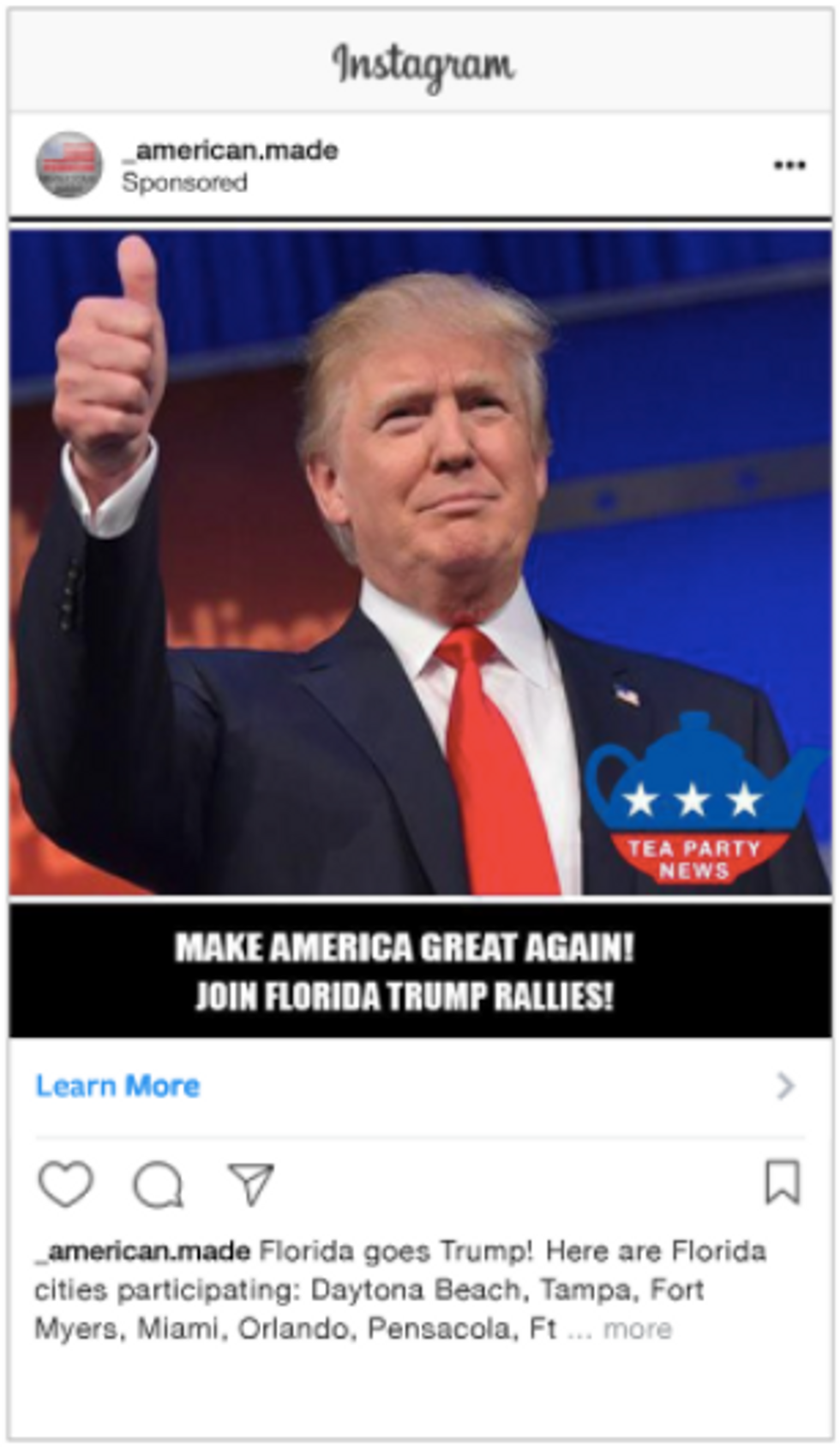 Another ad was meant to appeal to LGBT Bernie Sanders supporters: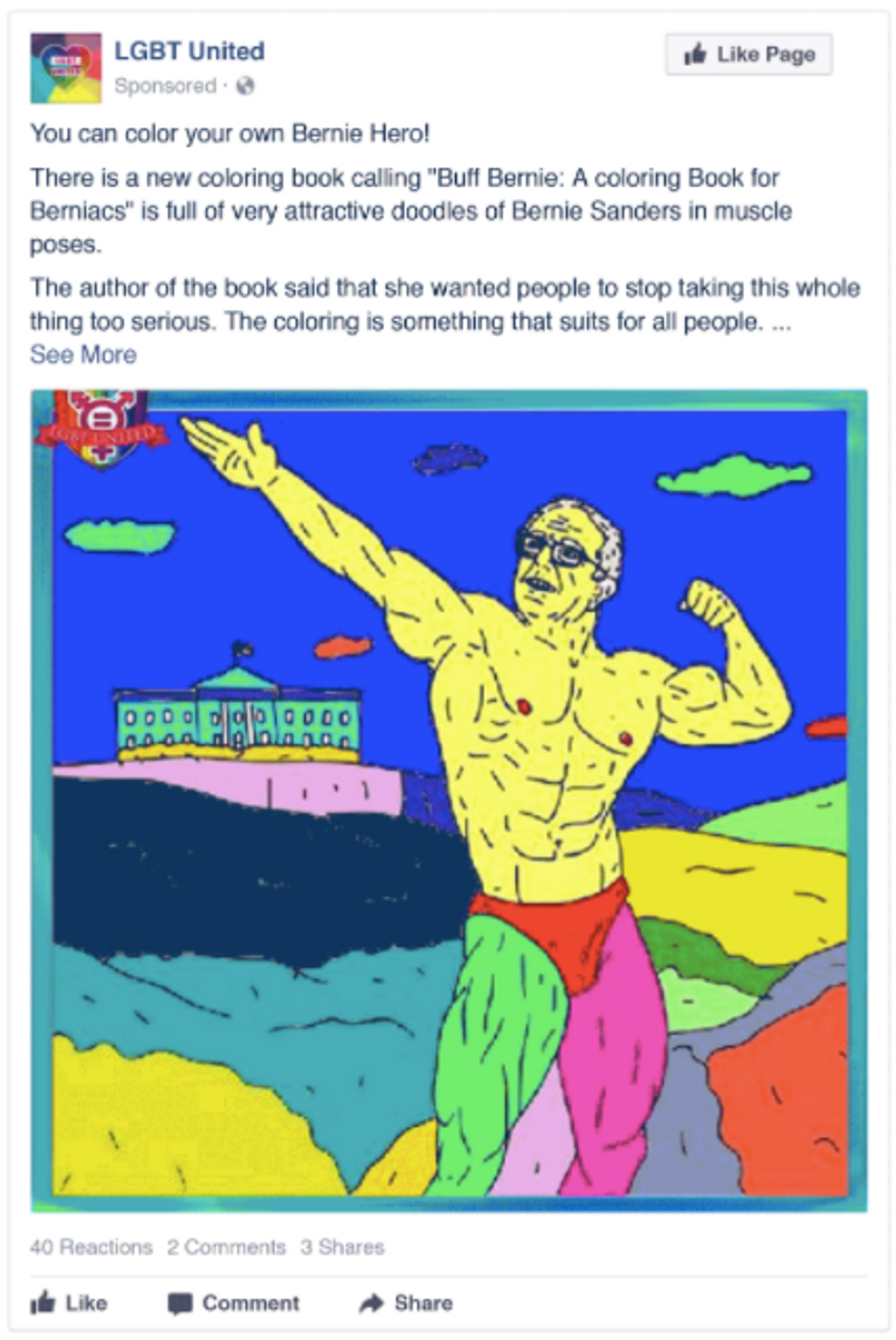 There were, of course, many anti-Clinton ads, including this one from the group "Army of Jesus:"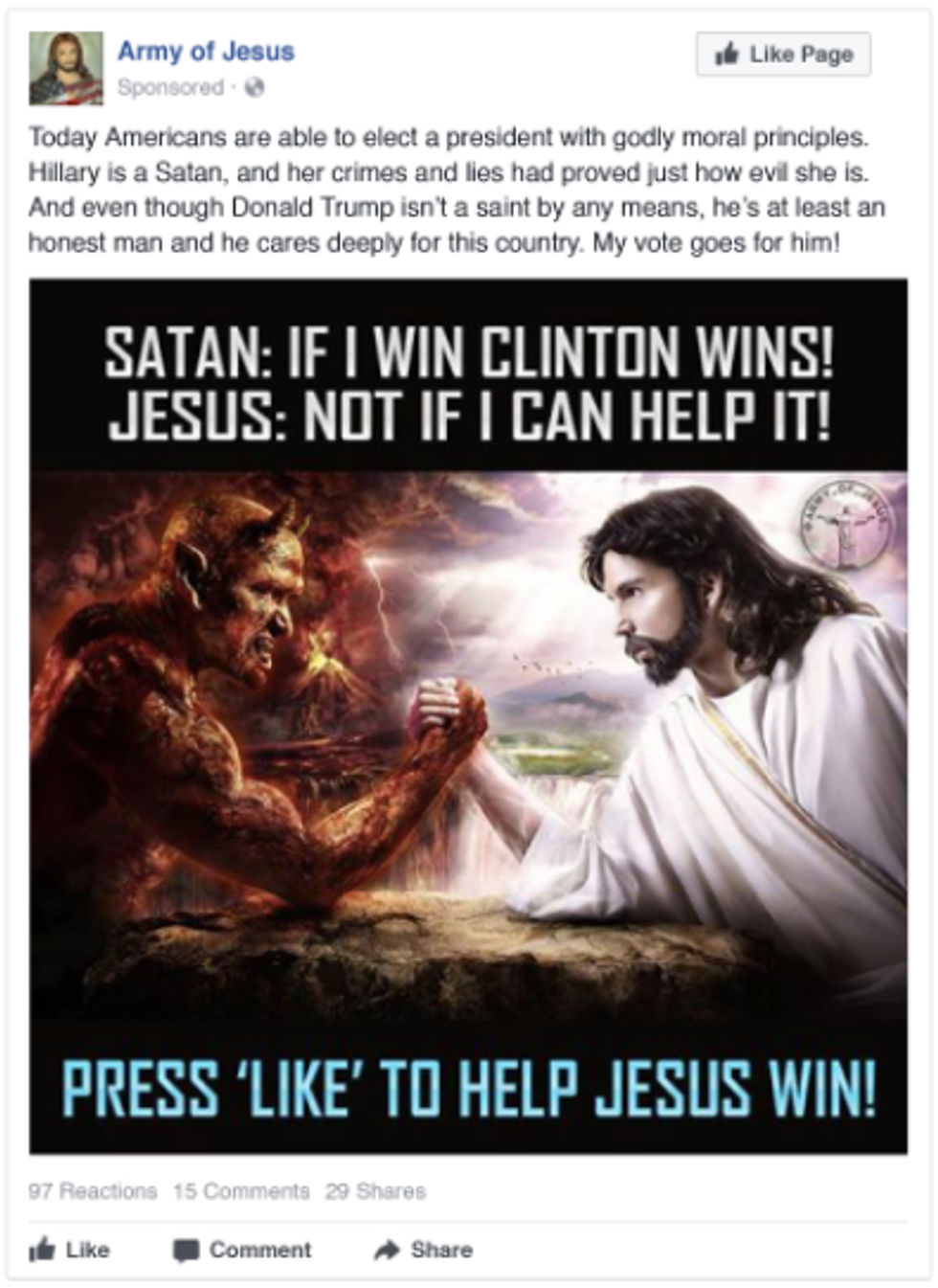 As well as other ads attacking Clinton from various angles, including via Sanders and Trump: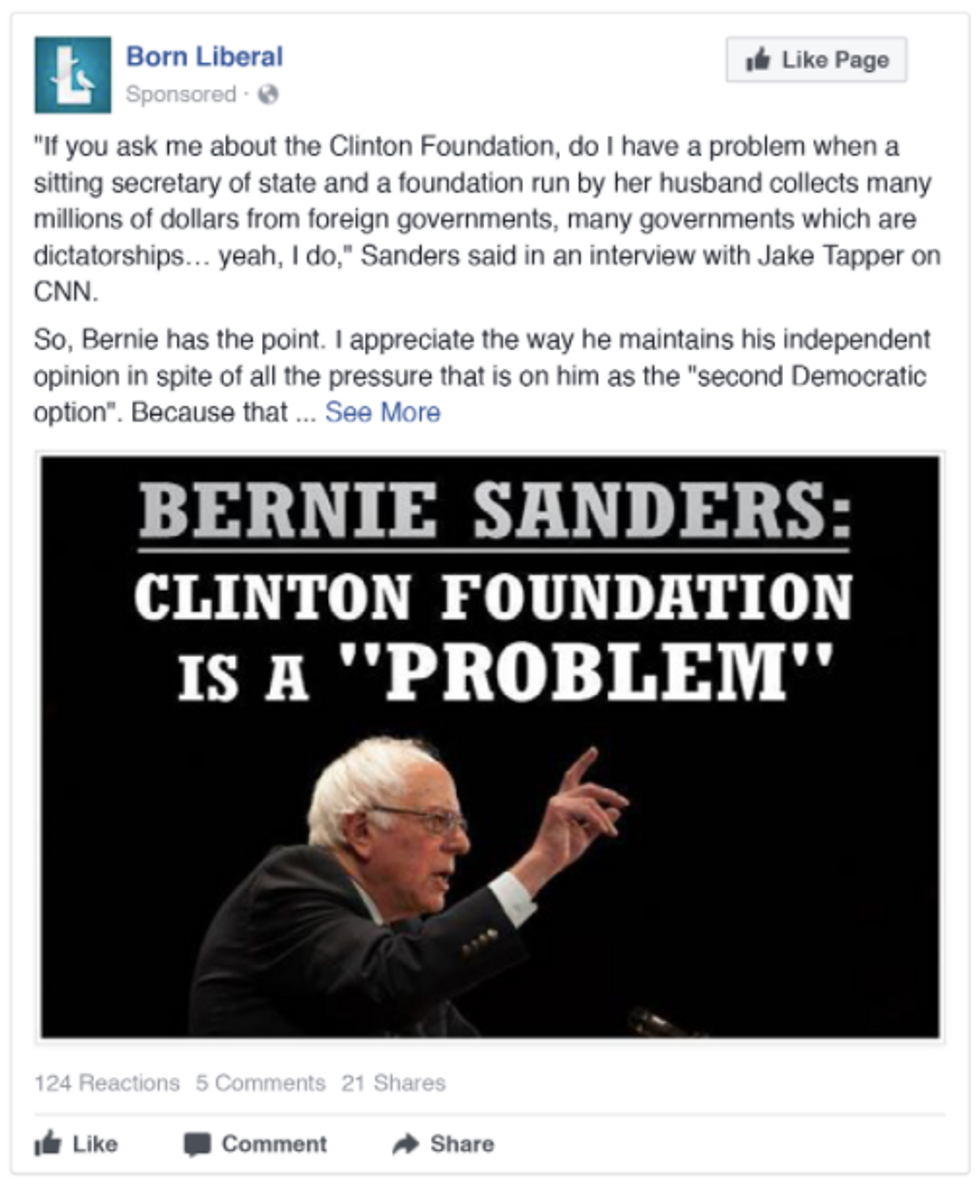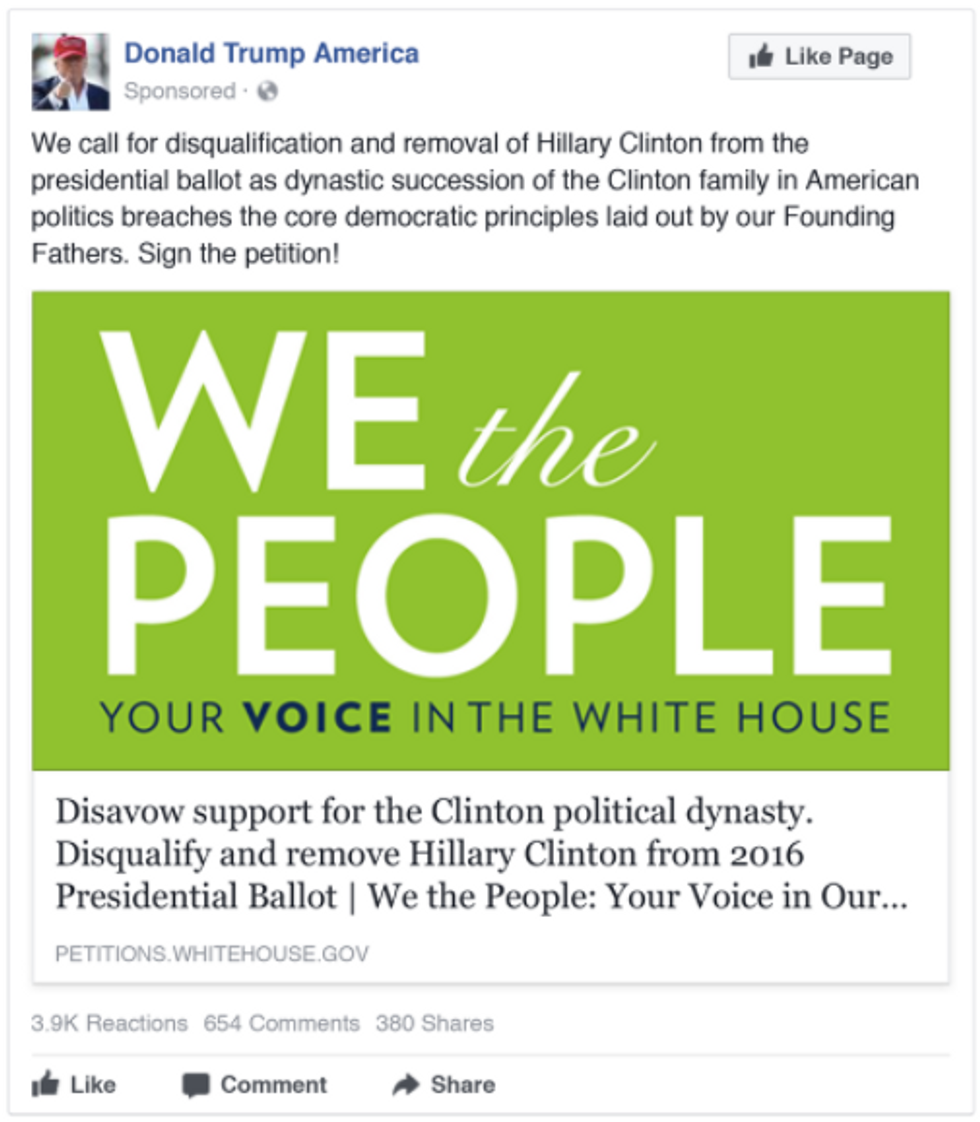 A few ads targeted Clinton over her political stands regarding the police and military: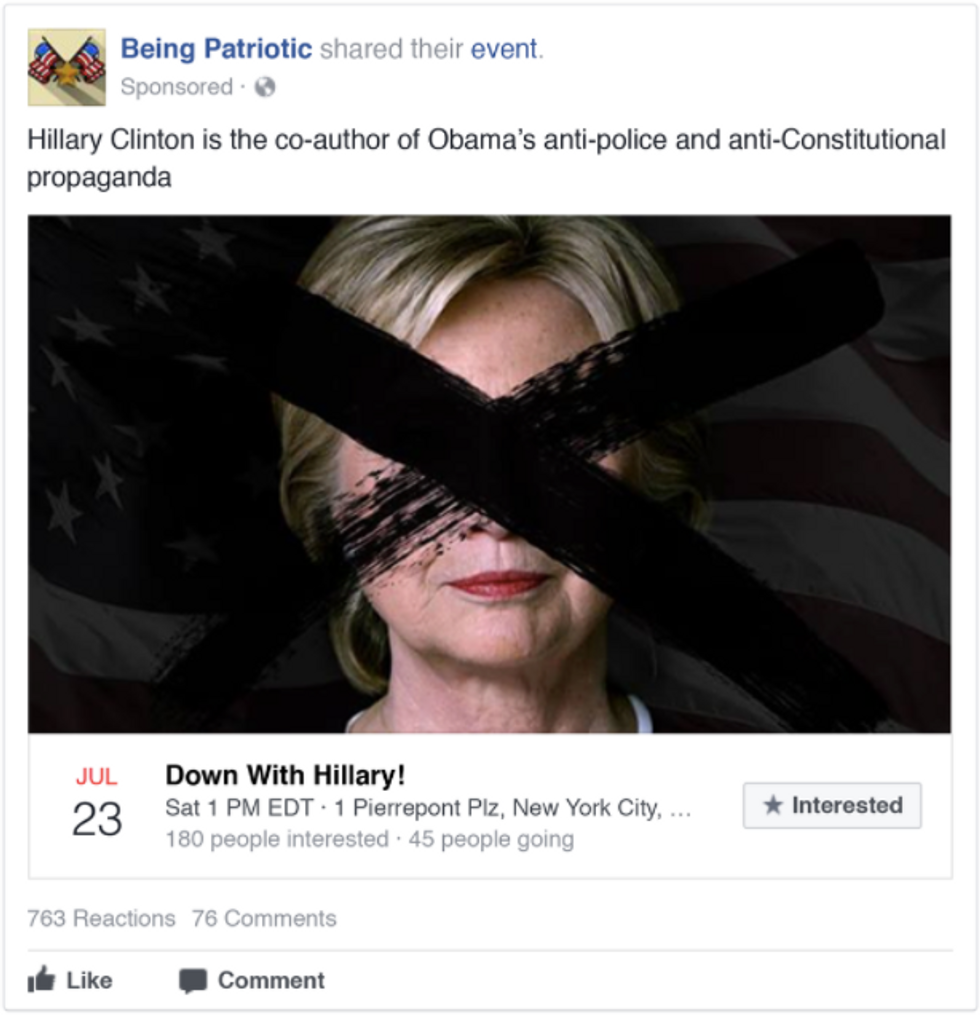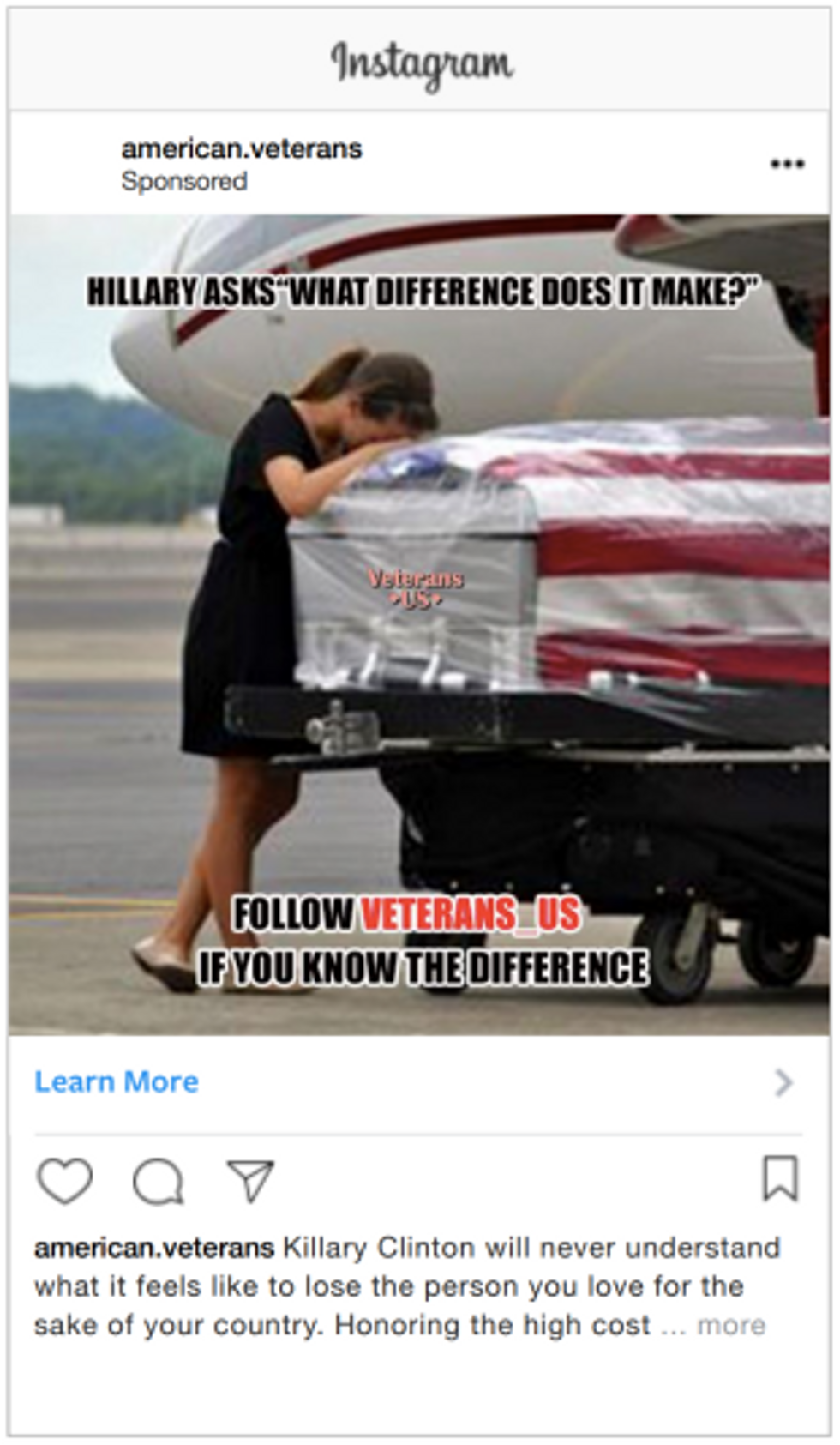 There was at least one ad for an anti-Trump event, however: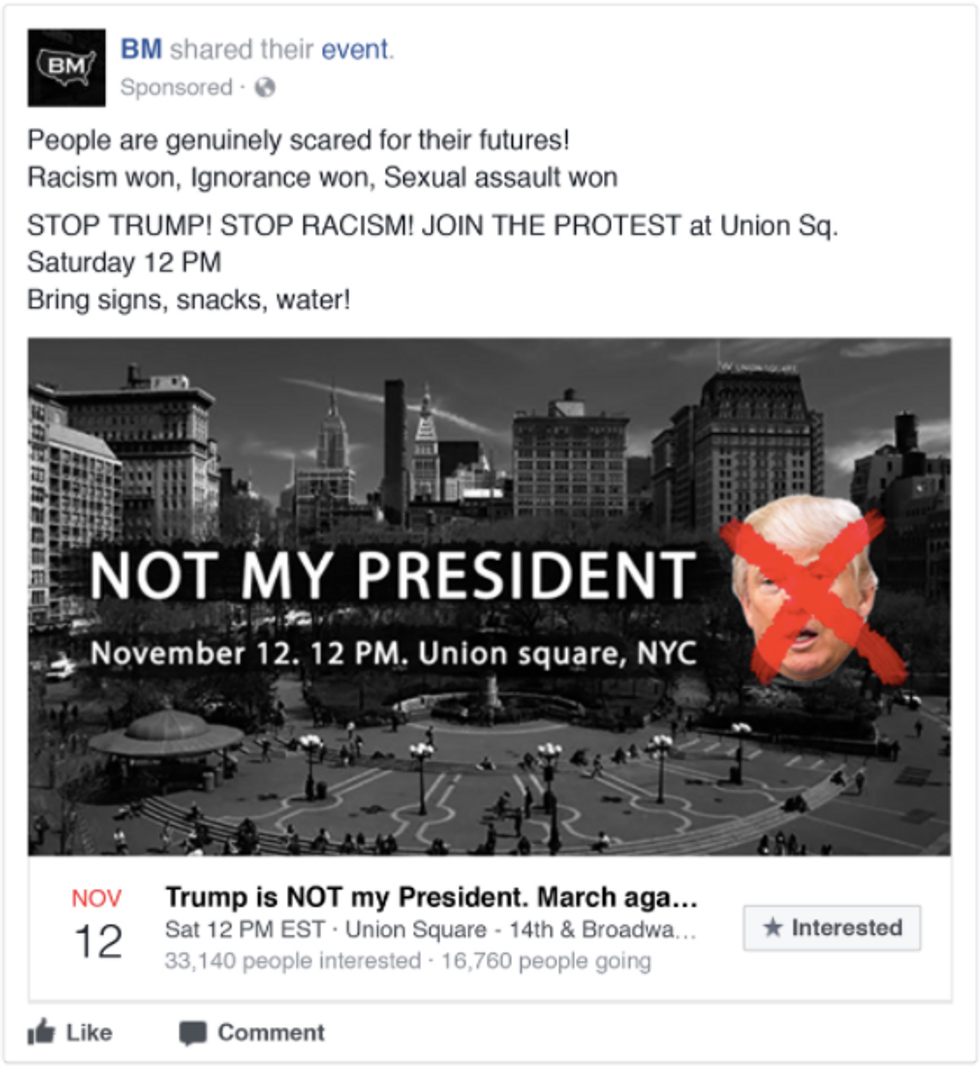 But these ads are just the tip of the iceberg, and aren't included in the 80,000 other Facebook posts linked back to Russia. And once the Russians were able to get people to join their various Facebook groups, they often no longer even needed to pay for ads, as they could organically reach wide swaths of the population who were already hanging on every post.
It looks like this could be more involved than anyone initially thought.
Please SHARE this with your friends and family.
H/T: New York Times, Huffington Post, Gizmodo