As the global pandemic spreads rapidly across the United States, President Donald Trump continues to highlight aspects of the viral disease that really don't help the CDC's efforts to slow the contagion.
---
Recently, during a press conference, Trump was asked what it was like to be tested for the virus.
His response was less than inspiring.
Now is the worst possible time for the President to be making people scared of a potentially life-saving test.
Celebrity Chrissy Teigen had the most notable response to Trump's discomfort, describing her own painful medical procedure and comparing it to a nasal swab.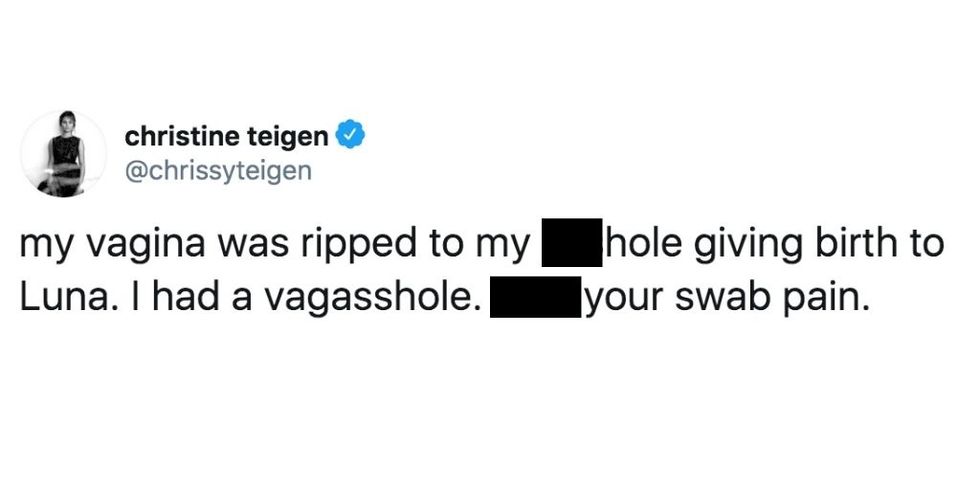 @chrissyteigen/Twitter
Teigen's tweet sparked a new hashtag, with many using #vagasshole to show how cowardly Trump was acting.


@chrissyteigen/Twitter
Every mother has gone through a terrifying medical scenario—a nasal swab should be the least of the President's worries.
#Vagasshole really put things in perspective for many on Twitter.

@sasha_author/Twitter
When it comes down to it, the President should be doing everything in his power to encourage those who need it to be tested.

Remember, everyone: better to have a nasal swab than a vagasshole.