A real life "British Tarzan" swapped the jungle for dense Cotswold woodland. Now, he's sharing how he spent a year building a "Stone Age house" in the forest using Neanderthal-style tools and materials.
Business management student Luis Williamson created his dwelling using reclaimed wood, clay and mud after he was inspired by YouTube videos of a man who used primitive techniques to build a home in Australia.
Honing his skills in his parents' back garden in Cheltenham, Gloucestershire, he tunneled and dug holes to unearth clay for building. The history buff launched his house project in the summer of 2018, after finishing his A levels and before starting his degree at Swansea University.
Spending six days a week on site in the picturesque Dowdeswell Wood.
"I am the closest thing to a British Tarzan! When you're away from normal society and modern life for that long, wearing just shorts and with bare feet and no one around, it changes you," he said.
"It sounds wild and wacky, but your senses are heightened. You recognize sounds in the forest differently and I really started to feel like a Neanderthal, living in a cave."
"Afterwards, when I went to cities where there were a lot of people around, I started to feel anxious."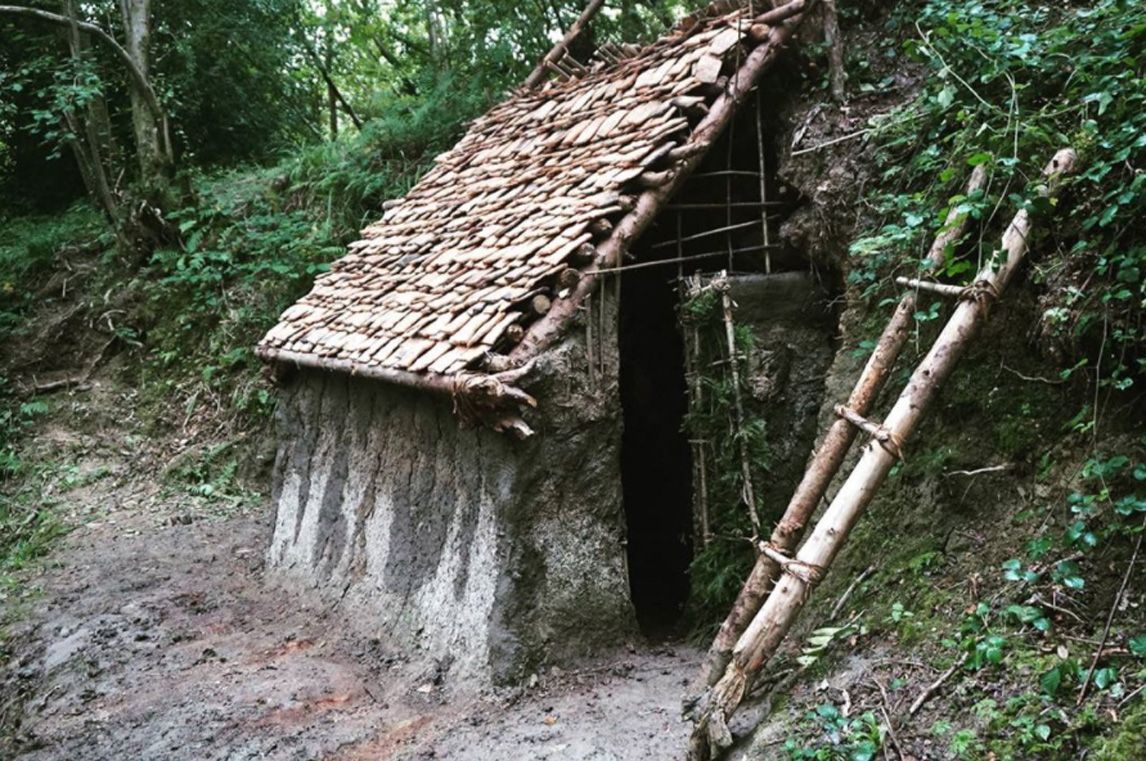 Luis' house (PA Real Life/Collect)
Luis used a stretch of private land belonging to co-founder of clothing brand Superdry, Julian Dunkerton, after passing on a request through his stepdaughter, Matilda.
"It was the perfect spot near a creek and a steep face of earth, so I was delighted when he gave me the go-ahead," he said.
"For the first three months, I was down there pretty much every day alone. I was actually spending more time in the forest than at home with my family."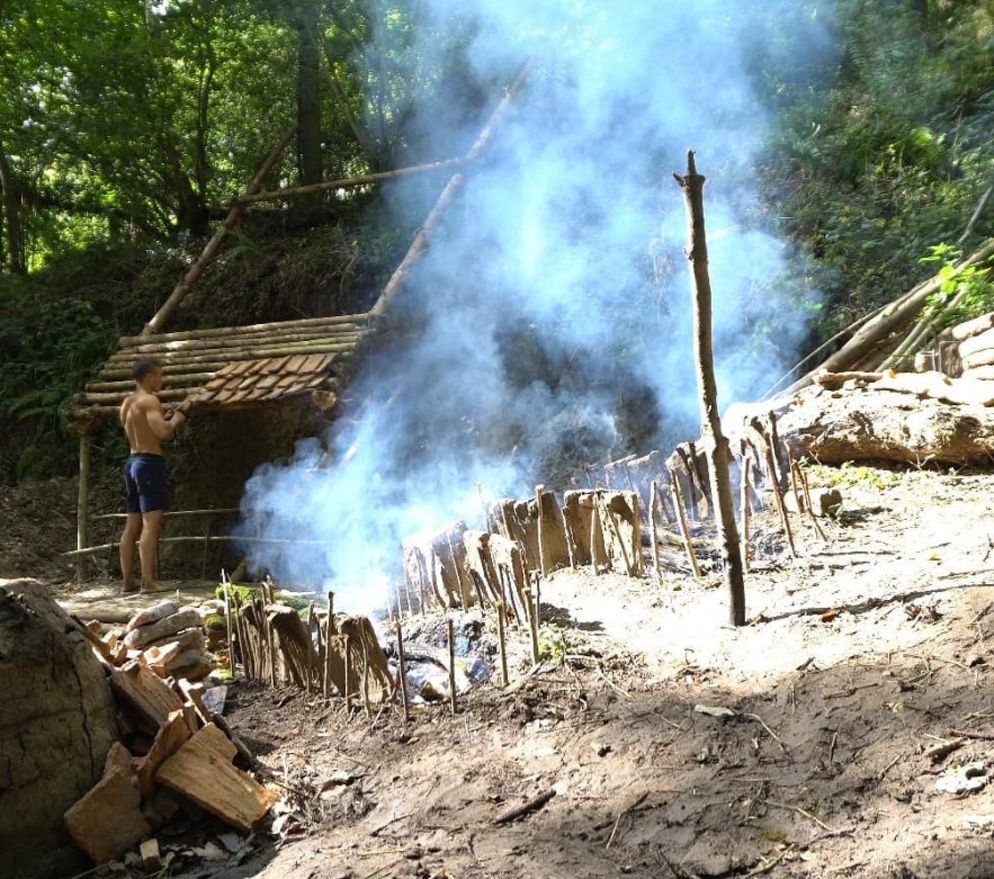 Luis working on the house in Dowdeswell Wood (PA Real Life/ Collect)
"It got to the point where the soles of my feet were really thick and they got used to walking around on brambles and sticks," he said.
Already practicing survivalist techniques he gleaned from watching YouTube, when he was just 15, Luis transformed his parents' garden into "a Stone Age paradise."
"I did a lot of research and there was a lot of trial and error as I started digging holes in the ground to get clay," he continued.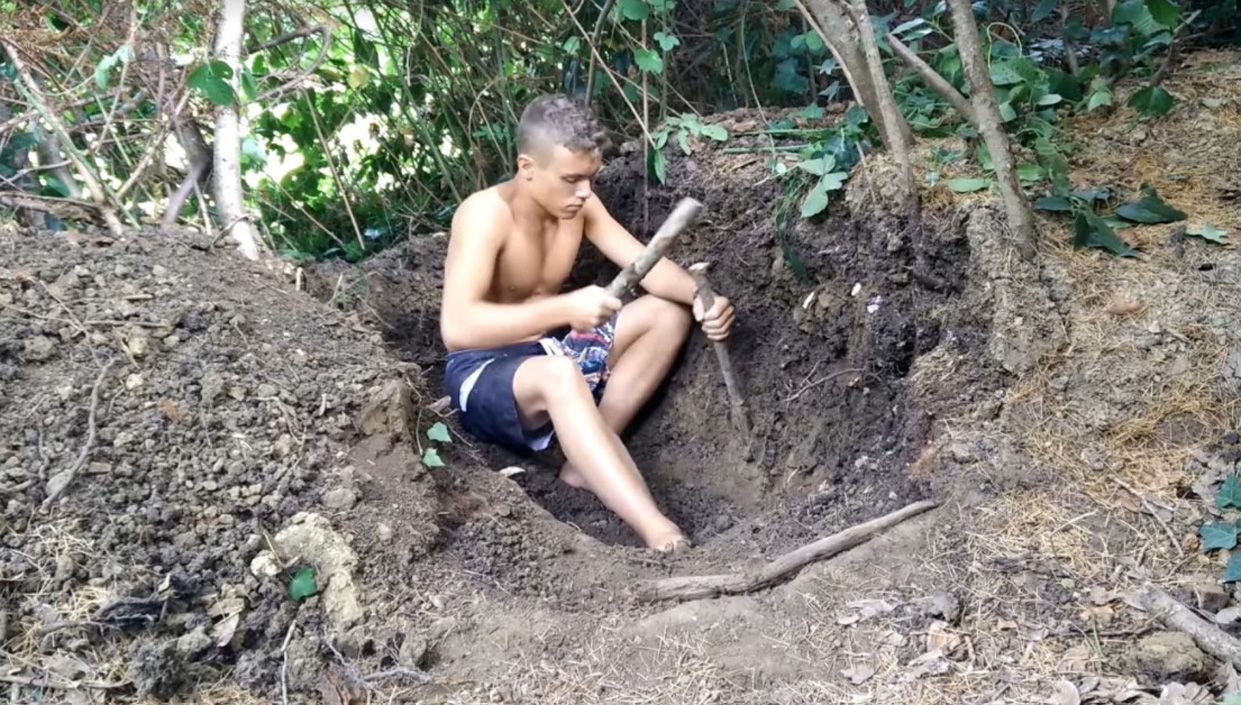 Luis digging up a hole in his parents' back garden (PA Real Life/ Collect)
"I tunneled into a bush and had a bit of peace and quiet in there. I was trying to apply concepts I learned online," he said.
"My dad was fine as long as he couldn't see that bit of the garden and I became passionate about doing it."
Starting his own YouTube page dedicated to primitive living, called 'Primeval UK,' in August 2017. He uploaded his first effort showing off his own work featuring Luis making clay pottery inside the structure.
Elated with the feedback, Luis continued to share his achievements, racking up 193,000 views of his eight-minute clip, 'Primitive Bricks and Mortar.'
A few months later in October, showing the then-teenager making building materials from scratch.
Boosted by his online following building the primitive house using wood, clay and handmade terracotta tiles, seemed a logical next step.
"I said to myself, 'If my YouTube fans like this then I'll do something bigger,'" he continued.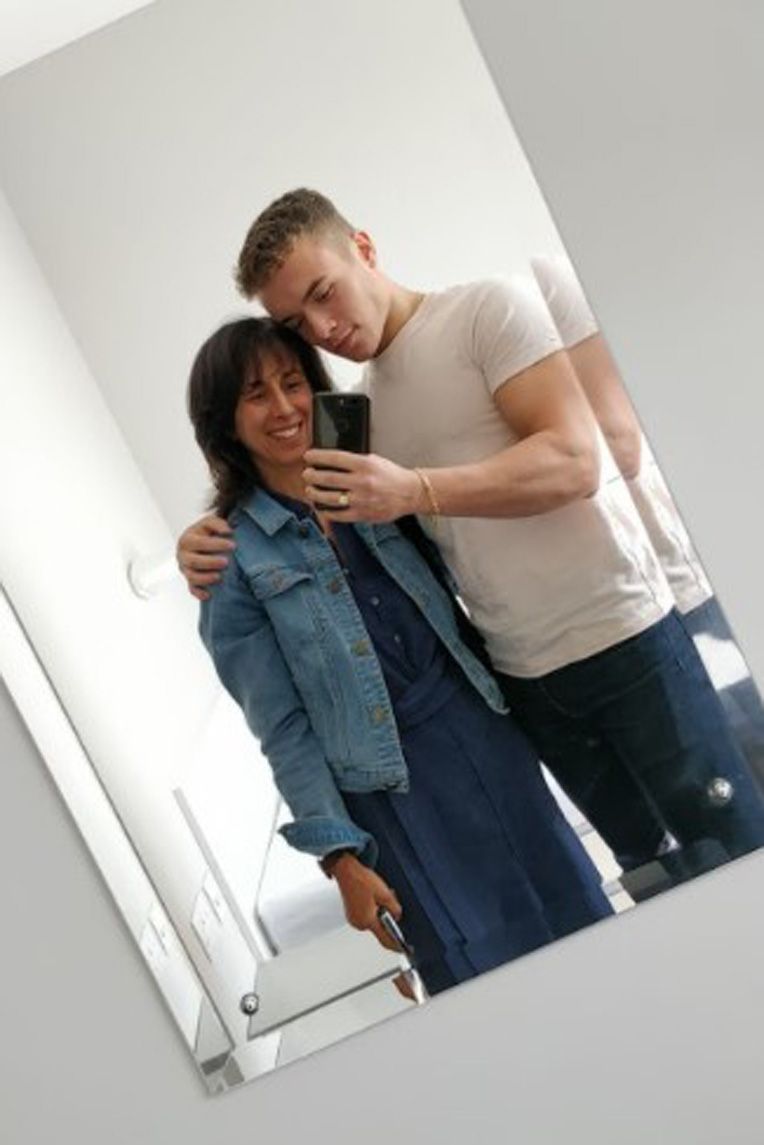 Luis (right) with his mum Karima (PA Real Life/ Collect)
"So, I went out to find a larger area, as I couldn't just dig up the whole of my parents' garden," he said.
So, in July 2018 he started building his house in the woods – returning home to work on it every weekend when he started university.
"I was doing one day a week there. I had a partner who I would see on Saturdays, before going to the house on Sundays and then returning to university," he continued.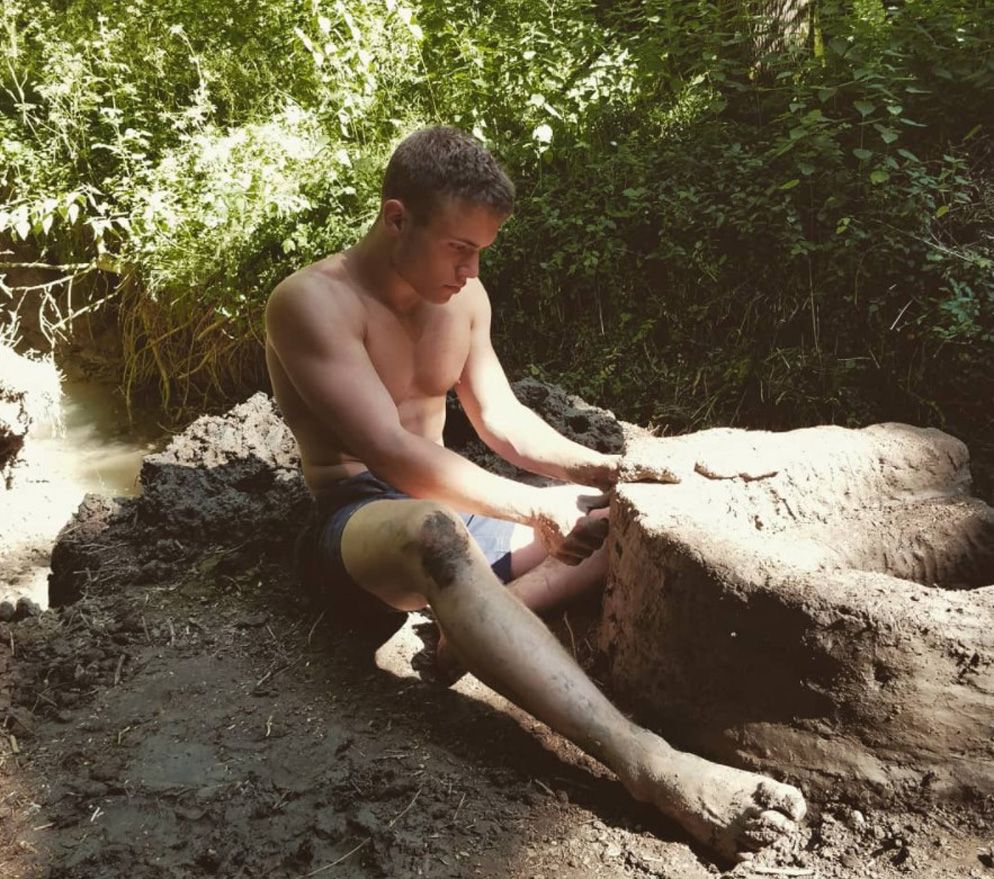 Luis building a kiln during his house building (PA Real Life/ Collect)
"I spent all my holidays there, too – even going there at night," he continued.
"Now and then walkers would come along with their dogs, which would run up to me with a look on their faces like: 'What the Hell is this?'"
"Some of their owners would come over and greet me. Others would stand as far away as they could, maybe thinking that I was living rough."
But, juggling his studies and his building project took its toll.
"When I went to university after being in the forest for three months it became incredibly difficult to focus on work," Luis said.
"I was used to manual labor and thinking practically about how mud and branches would hold up the house. Going from that to writing essays was an extremely difficult transition."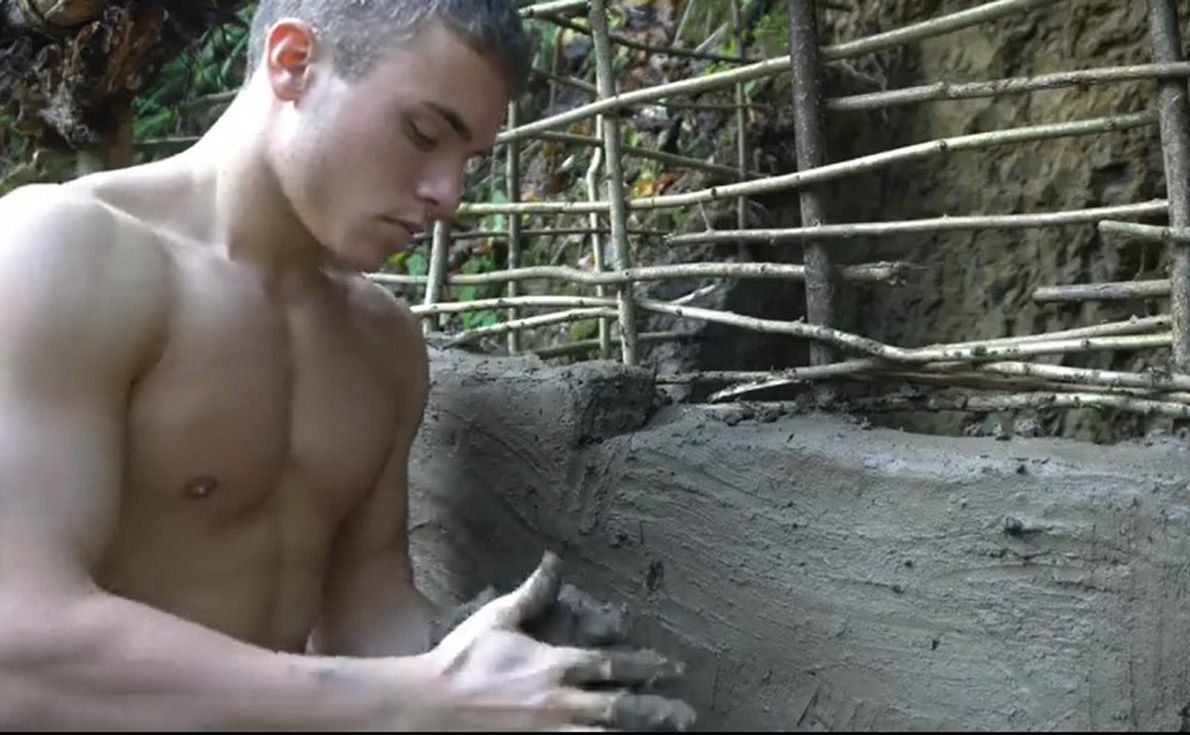 Luis adding mud to the frame of the house (PA Real Life/ Collect)
"I failed my first exam and had to retake it later because my head was all over the place – one part in nature and the other at university."
Determined to finish what he had started, Luis uploaded his progress onto his social media profiles and shared videos on Reddit, where thousands of people from around the world – some of whom followed Viking faiths – became hooked on his updates.
"I am really interested in people who want to return to nature," he said.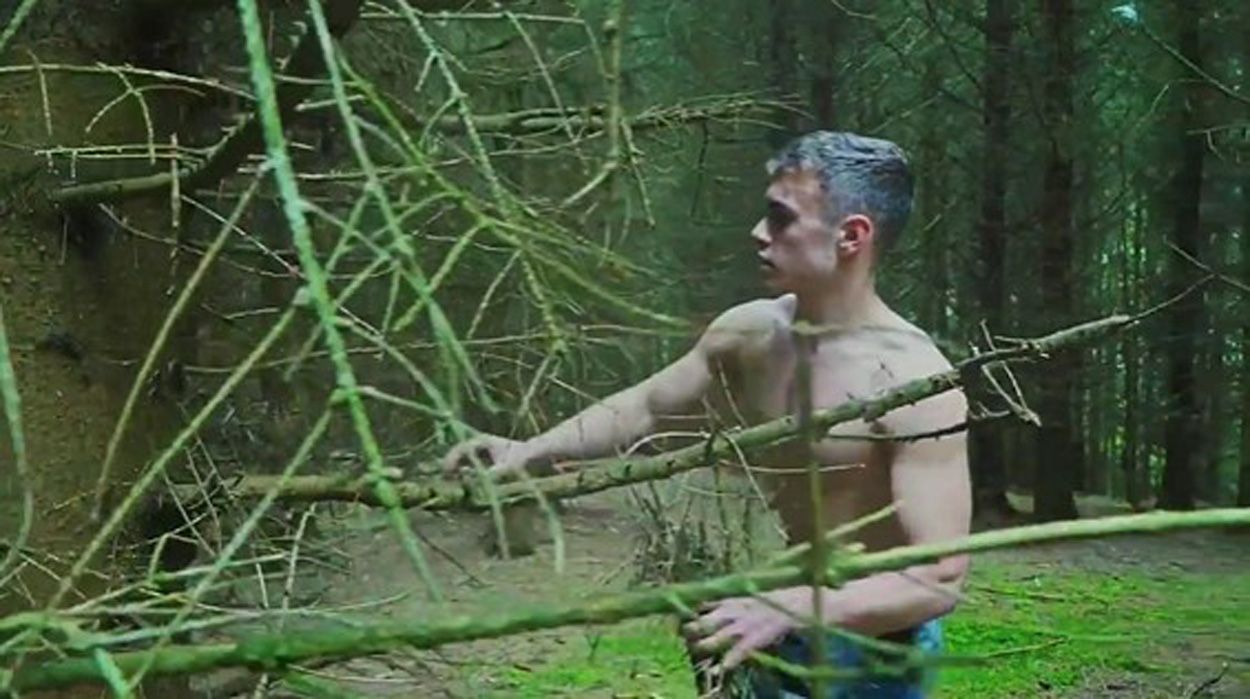 Luis collecting branches in the forest (PA Real Life/ Collect)
"I'm quite open-minded, so anything that's a bit quirky or out of the ordinary appeals to me," he added.
In videos of the project, Luis showed how he constructed the frame for the small house by tying and weaving branches together before covering them in layers of mud and clay forming a sturdy structure.
Viewers loved the kiln he built from mud and fueled with dead standing wood, in order to bake clay slabs to make terracotta tiles for the roof.
After 15 months of hard slog, Luis finally finished his mammoth undertaking in September 2019.
The three-walled house, built into the mud wall, had a windowless opening on one side and a space used as an entrance on the other.
While the interior is empty, Luis has lit a fire inside and even slept there on a few occasions.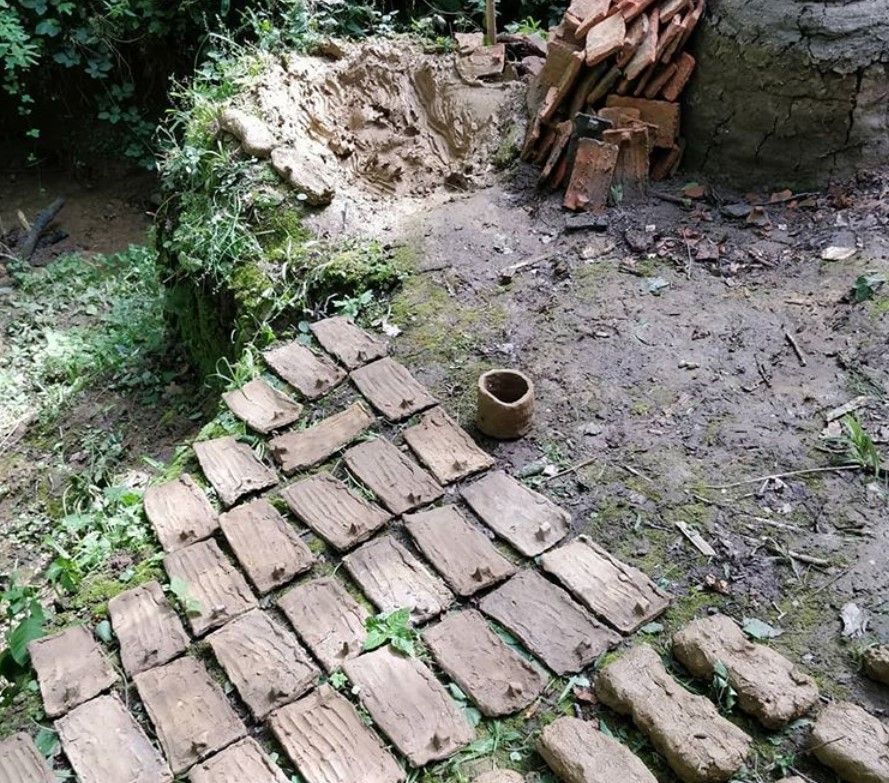 Terracotta tiles made inside the kiln (PA Real Life/ Collect)
"I felt sad when it was finished," reflecting on his accomplishment, he said.
"I had put a lot of time into it and built a strong relationship with the environment after being at one with nature for that long. There was a massive sense of accomplishment and it definitely changed me as a person. It was a big confidence boost and showed I could do anything I put my mind to."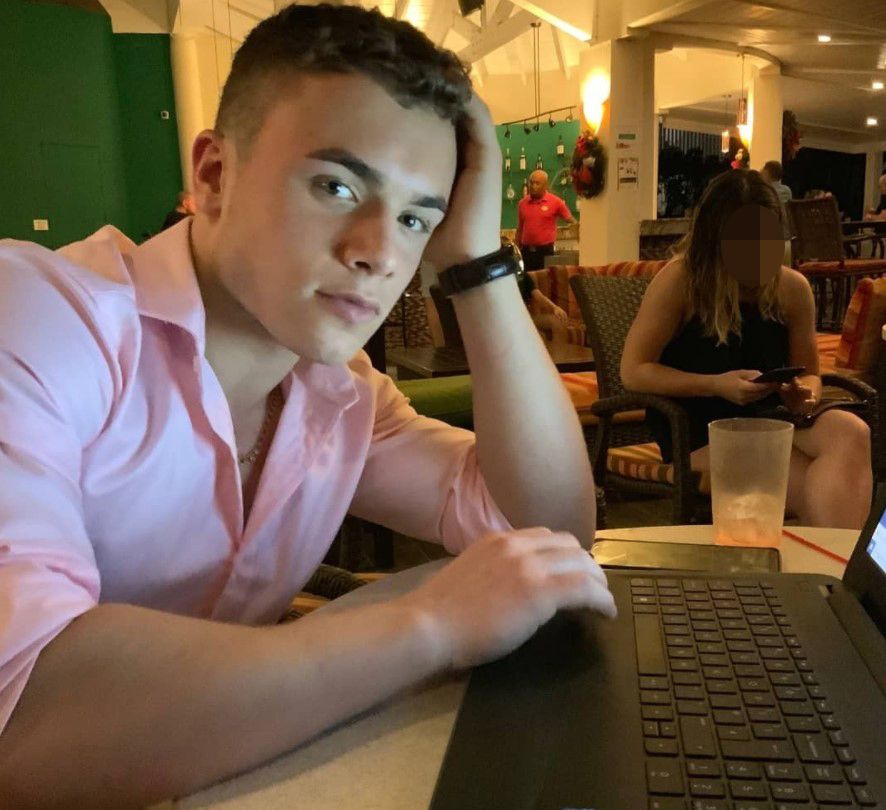 Luis (PA Real Life/ Collect)
"When it was finished I had a few drinks down there with five or six close friends and we had a bit of music and a BBQ. They were very impressed," he continued.
"Nestled in the forest, it looked like something from 'Lord of the Rings'."
With his studies back on track, Luis said he wants to combine his degree with his passion for nature when he finishes university.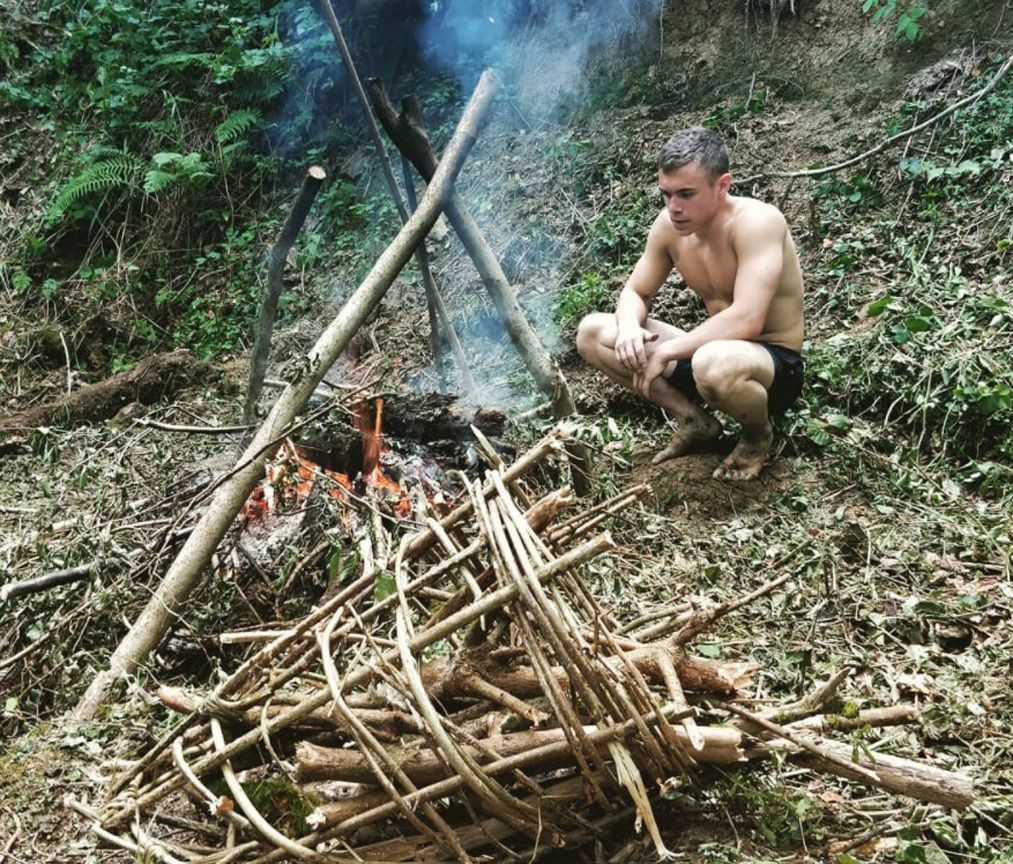 Luis hopes his project can show others they can do anything they put their minds to (PA Real Life/ Collect)
"I would love to do the primitive stuff full time, but I have to be realistic. I would love to be able to build a bridge or develop agriculture using primitive technology," he concluded.
"But, I need to use my business skills to find a way of monetizing my passion for the environment and all things primitive, so I can make a living from it."
"In the meantime, I think it shows people that they can do anything if they put their minds to it. Even if the house crumbles over time, the video will remain to show that people from the past were capable of great things."