You may want to reconsider making that bowl of Quaker Oats's Dinosaur Eggs instant oatmeal or Lucky Charms as a part of your kid's daily diet.
New research revealed that some of your favorite breakfast bars and cereals have a trace amount of weed-killing poison.
---
Does this concern you? https://t.co/v29bT1lhBN

— Globalnews.ca (@Globalnews.ca) 1534441608.0
The Environmental Working Group conducted the study and found the herbicide called glyphosate in "all but 2 of the 45 samples of products made with conventionally grown oats."
Three-fourths of the tested samples had glyphosate levels higher than what the EWG considers safe for consumption by children "with an adequate margin of safety."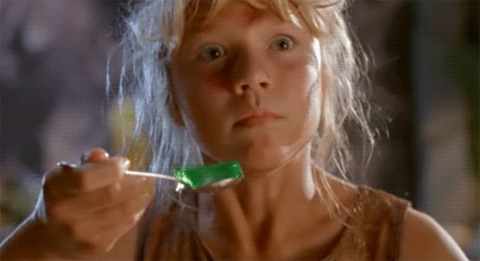 Glysophate is the active ingredient in Roundup, the widely-used weed killer. And the same chemical has apparently been in your oat meal.
Just last week, a California judge ordered the chemical company Monsanto to pay $289 million in damages to a school grounds keeper with terminal cancer due to his prolonged exposure to large amounts of the pesticide.
@brittlebj @WojnaUkrainska @ajplus Main Roundup Ingredient Is Unsafe At Nearly ALL Levels https://t.co/cuak6boouT via @YouTube

— Sparky (@Sparky) 1534395528.0
Never have been a Cereal eater,except the occasional Oatmeal,cant stand Sugar😝now the occasional Oatmeal is a NO NO… https://t.co/ORXGzgI00I

— 🎸TeamZay🎸 (@🎸TeamZay🎸) 1534441153.0
According to EWG, government regulators keep information about dietary exposure a big secret.
@ajplus Corporations! Selling shit they know is dangerous because money!

— PenguinMayhem (@PenguinMayhem) 1534399877.0
But in April, nonprofit US Right to Know obtained confidential emails revealing that the Food and Drug Administration had been testing glysophate in foods for two years and found a "fair amount" in several processed foods.
@globalnews Well, I don't really want to eat weed killer.

— Gary Anthony (@Gary Anthony) 1534445961.0
The results have not been made public yet, but could be released by the year's end or in 2019.

More than 250 million pounds of glysophate is sprayed on crops annually in order to kill and dry out crops sooner to facilitate for a quicker harvest.
@RT_com Round up is endemic in western crop growing. Some of it is bound to get into the food chain. Our Bee,s have… https://t.co/4ERXJijAYM

— Derek Maher (@Derek Maher) 1534441518.0
Still, EWG said the latest study shouldn't deter parents from serving oat-based foods, which are known to be rich in nutrients and fibers for parents and their children.
But the organization also agreed that glysophate does not belong in in the foods families eat and that parents shouldn't have to wonder if they're feeding their kids snacks with cancer-causing agents.
@globalnews momadvocate389@gmail.com #cereal This proves we need to grow and make our food in OUR country not the U… https://t.co/P1pWgTrJ5Z

— momadvocate389 (@momadvocate389) 1534441969.0
USA Today compiled a list of foods that are potentially harmful and not so harmful for your children.
The oat-based foods that can be harmful to children includes: Quaker Simply Granola Oats, Honey, Raisin and Almonds, Lucky Charms (without marshmallows), Nature Valley Crunchy Granola Bars, Oats 'n Honey, Quaker Dinosaur Eggs, Brown Sugar, Instant Oatmeal, and Quaker Old Fashioned Oats, among many others.
@BobNBC4 Not buying any more cherrios

— Nancy Jones (@Nancy Jones) 1534430415.0
Foods with relatively "safe" amounts of glysophate includes: Back to Nature Banana Walnut Granola Clusters, KIND Vanilla, Blueberry Clusters with Flax Seeds, Kellogg's Nutrigrain Soft Baked Breakfast Bars, Strawberry, Nature's Path Organic Old Fashioned Organic Oats, and Whole Foods Bulk Bin conventional rolled oats.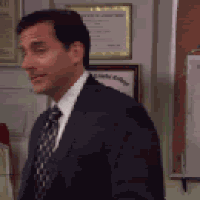 General Mills argues that the amount of glyphosate found in Cheerios and other cereals is within government safety… https://t.co/MCyH08ts5n

— Bob Nunnally (@Bob Nunnally) 1534421633.0
EWG is urging parents to contact the Environmental Protection Agency to "restrict pre-harvest applications of glyphosate and tell companies to identify and use sources of glyphosate-free oats."

Suddenly, eggs and fruit seem worth the time and effort for a breakfast that will ensure a full stomach and a peace of mind.