As summer ends, kids are returning to school—and looking forward to their time away from classes. For one child, though, lunch may have been a little more disappointing than he was expecting.
Video of a young boy roasting the lunch his mother provided him went viral on TikTok thanks to the blunt comment he made about his sandwich.
And he didn't hold back.
In the video, Abraham "Abe" Ndege, got off the bus as his mother greeted him. Though she tried to congratulate him on his first day, Abe had something else on his mind.
Abe said:
"Mommy? Terrible sandwich by the way."
His mother, seemingly unphased by the critique, responded:
"Thanks for letting me know."
But Abe wasn't done. He made sure she knew what he really thought.
He followed up with:
"Really terrible."
That boy must have been thinking about that sandwich all day.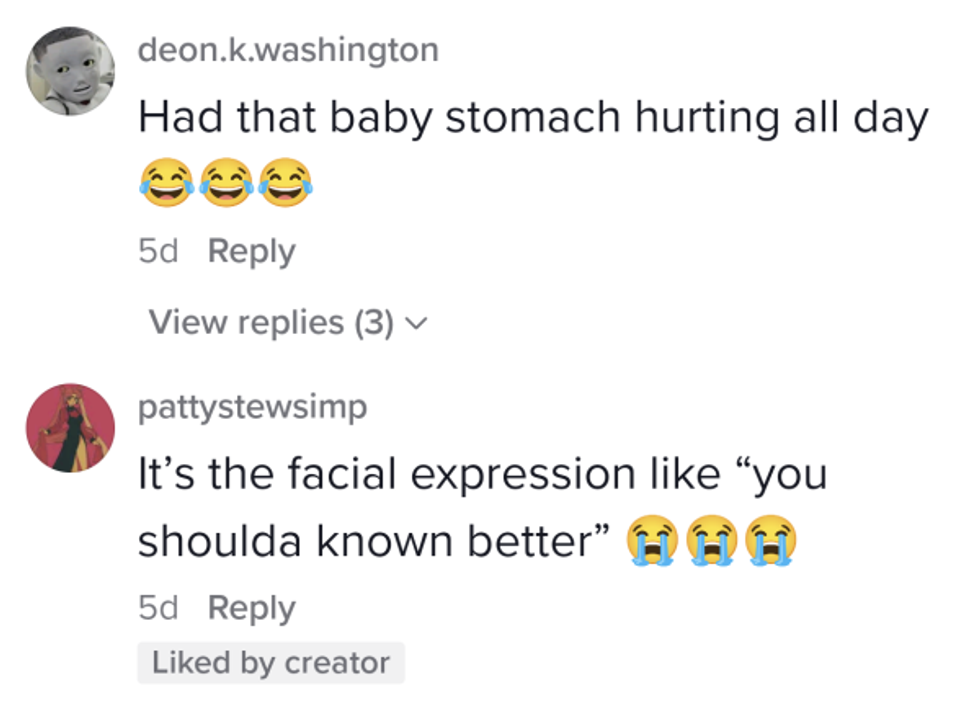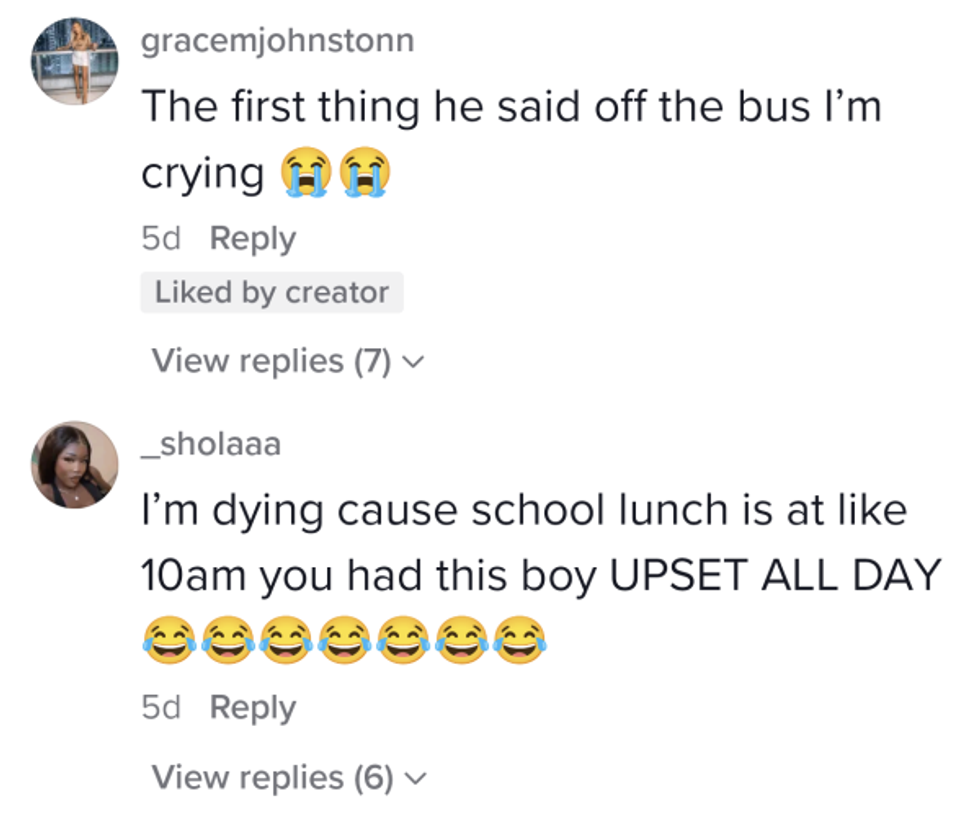 A follow-up video provided a little more context about the sandwich in question.
For starters, Abe is currently in the fourth grade but was in kindergarten when the video was recorded. He's had some time to reflect on the situation ... and he still thinks it was a gross sandwich.
But maybe you would too. According to Abe, it was a butter and jelly sandwich. No, that's not missing a word. It wasn't "peanut butter." It was a butter and jelly sandwich.
And the worst part? There were no snacks! Despite this, Abe ate the whole thing.
Talk about a bad sandwich.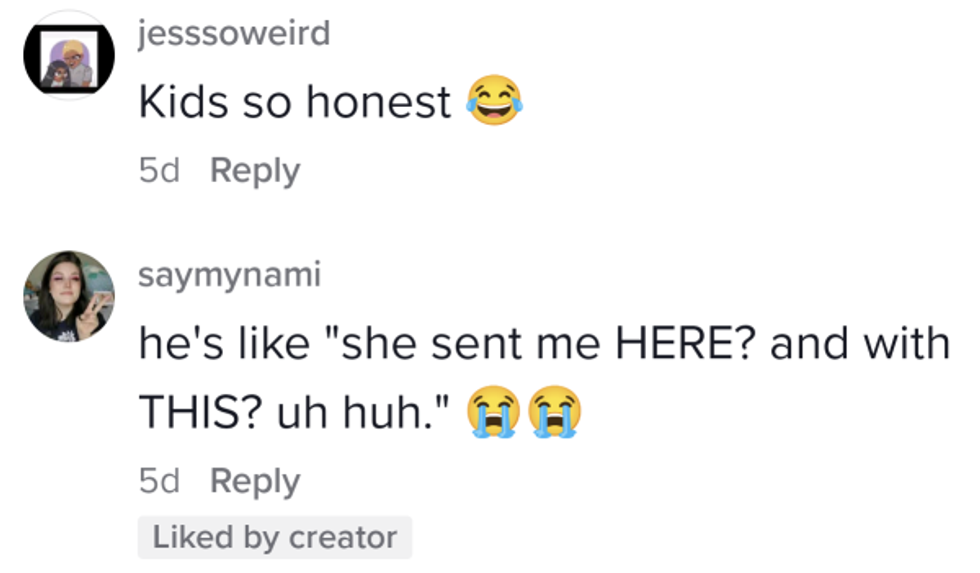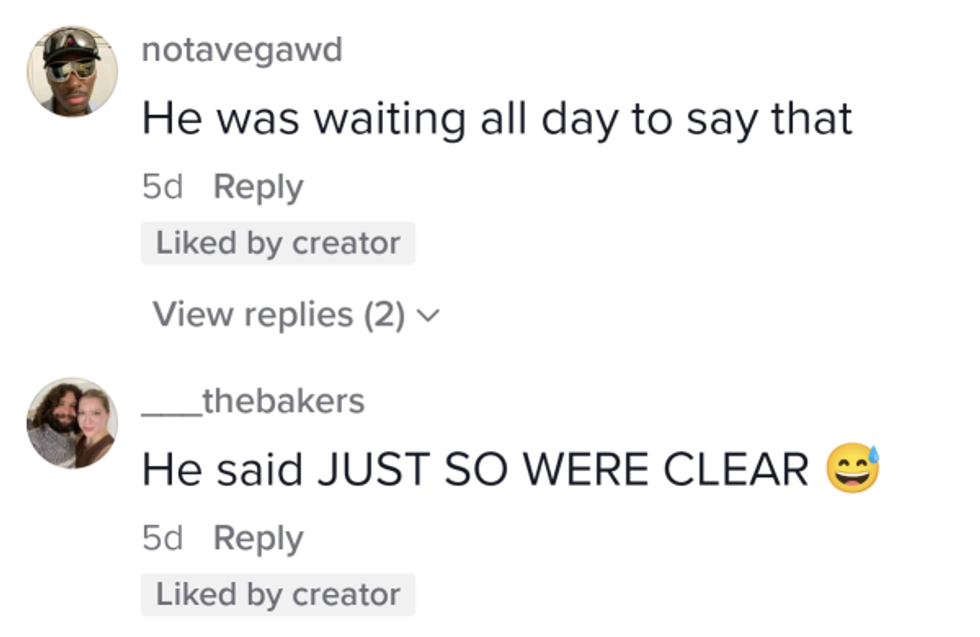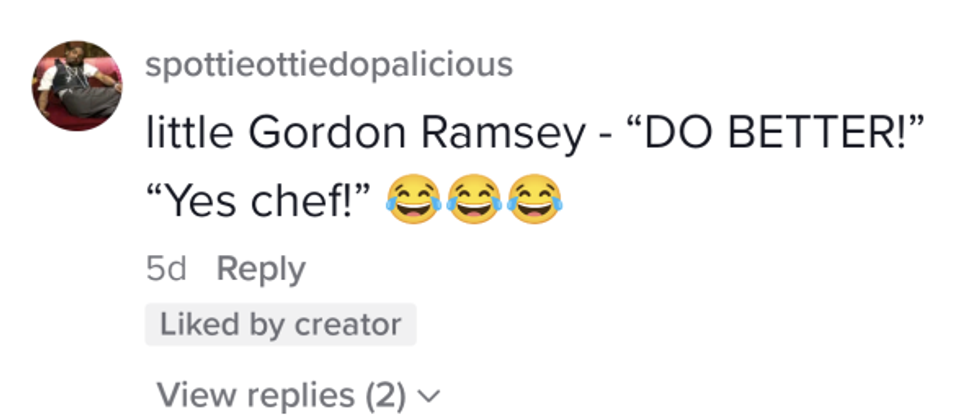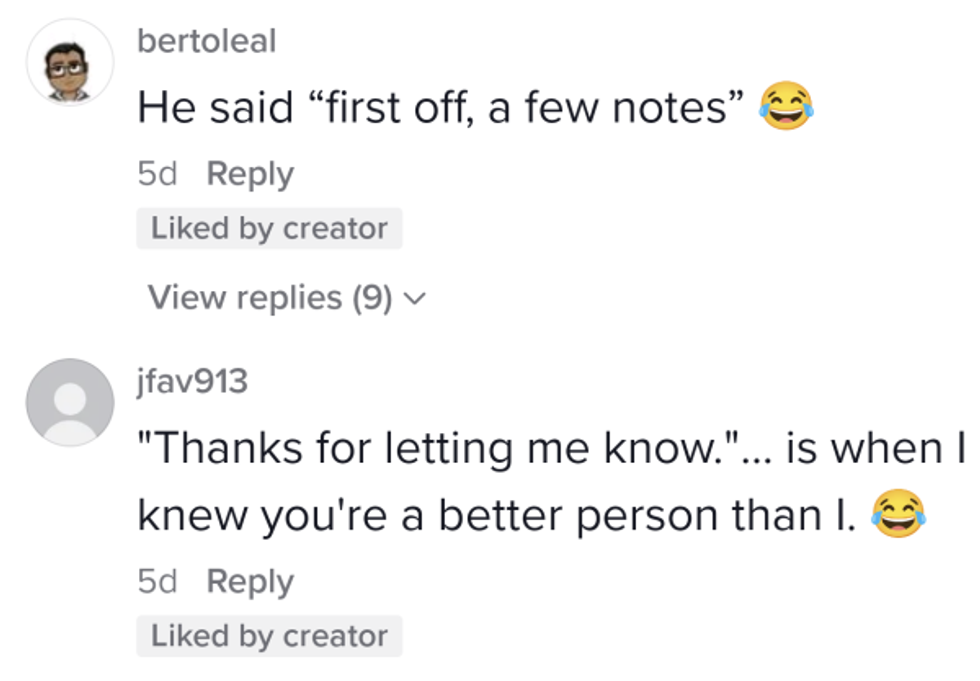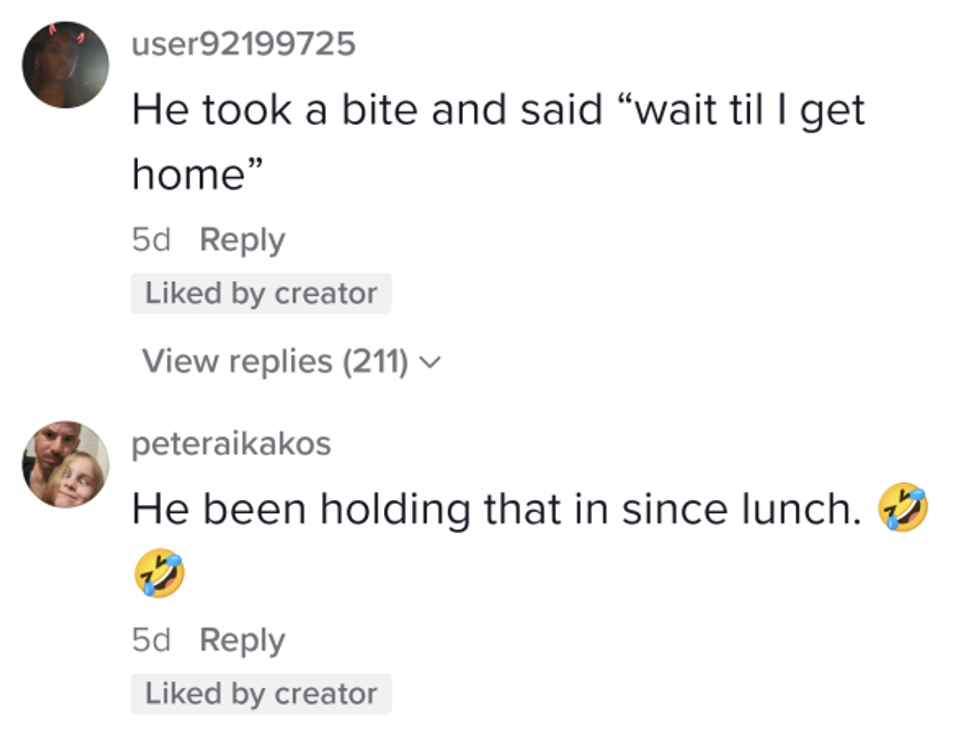 Abe's blunt response found an audience. There's something to be said for telling the truth with such sincerity.
If you're going to be stuck with someone else making your lunch for the school year, you've got to let them know right away!
It's a sentiment that many online shared.
Abe may not be over the really terrible sandwich, but his mom took it in stride. The two enjoyed watching news stations talk about Abe's ordeal.
Hopefully, in the intervening years, Abe has had much better sandwiches.