It's far from perfect, but one would hope we've made progress in certain areas as a society.
---
For instance, we've been able to move past the notion that someone's sexuality says something about their personality or performance at work, right?
Right?
Brett Thompson, a high school volleyball coach, has recently opened up about his experience after coming out as bisexual.
In a piece for OutSports, Thompson writes about his experience coming to terms with his sexuality.

After years of trying to present as straight, Thompson found he was suffering mentally. The attempts to ignore who he is were taking a toll on his schoolwork and volleyball, as they would on most in that situation.
After working up the courage, he came out in an Instagram post in 2018.
He wrote:

"I am me and that hasn't changed and it won't change. I have been struggling with something inside me for awhile and I am finally putting myself first... I am bisexual 🏳️🌈"
It was a brave act, one Thompson himself became unsure about. After making the post, he turned his phone off and went to be, unsure what he would find in the morning.
Luckily, most of the comments were very supportive.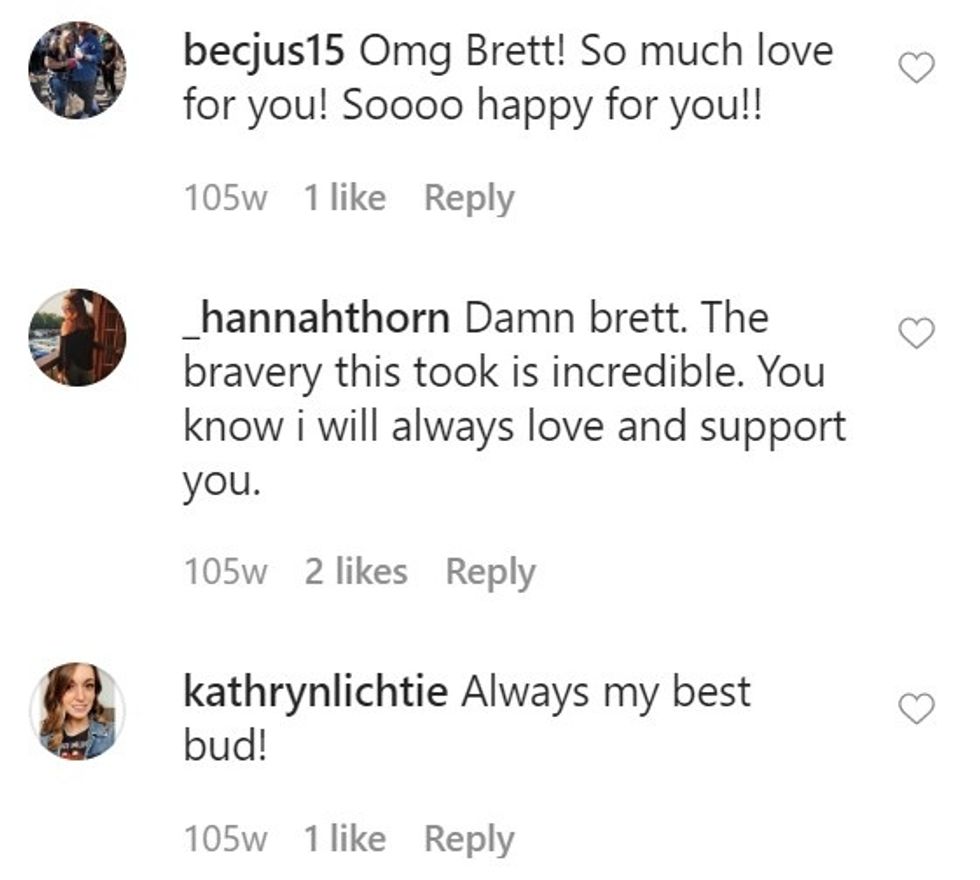 @brettthompson4 / Instagram

Facebook.com
However, not everyone was completely accepting.

The father of one of the volleyball players Thompson coached complained that he was "exposing high school girls to that sort of lifestyle."
The parent had requested a meeting with Thompson because his daughter was cut from the team. At the end of the meeting, he made the comment about Thompson's sexuality.
This was beyond inappropriate. The fact Thompson is bisexual has nothing to do with volleyball.
Which is exactly what he said.
"My response to this parent was that whom I choose to love has no effect on my abilities to coach."
"My reason for coming out publicly the way I did was to allow people who are struggling with their sexuality to know they are not alone, that they have an ally who went through it and has come out the other side."
"It allows them to know that what they are feeling is valid."
And of course, Thompson is not discussing his sexuality with his volleyball players at team meetings because why would he? It has nothing to do with volleyball.
Where's the logic in the parent's comment?

Facebook.com

Facebook.com

@BifuriousHulk / Twitter
Thompson has expressed his relief at having come out.

"Since coming out I transferred to Viterbo University in La Crosse, Wisconsin, to join the men's volleyball team in their inaugural season in 2019. I found my love for volleyball again, was eventually made captain and did everything I could to make the team better."
"I would never be where I am now if I hadn't taken the chance to be myself and allow the world to see who I was."
Thompson's current volleyball season was cut short due to world events, but he's happy with what he's been able to accomplish.
And allowing himself the freedom to be who he is without reservation was a big help.
This bisexual pride bow tie and suspender set is available here. Also available in rainbow.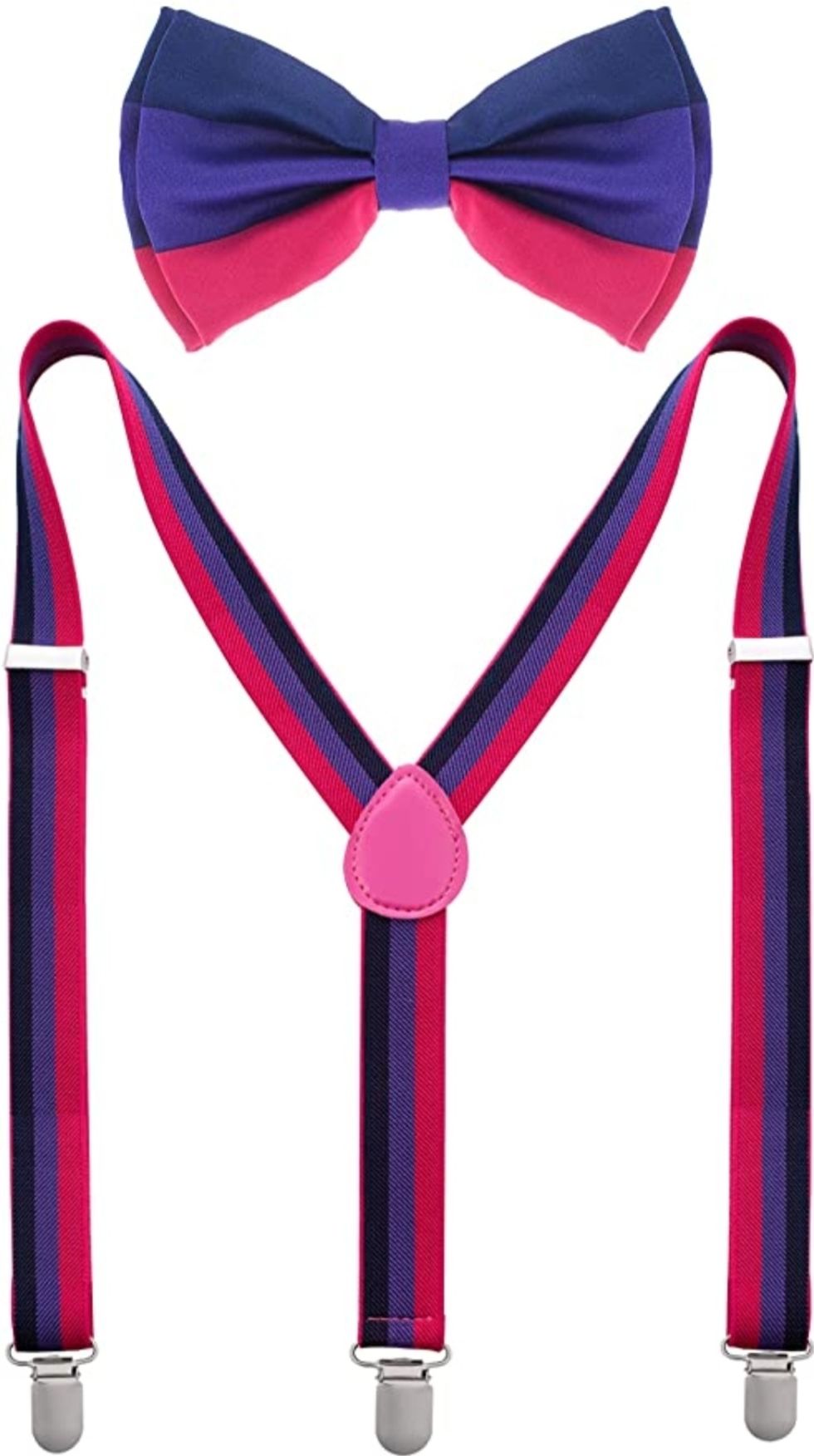 Amazon