This awesome mom decided to take matters into her own hands after a breakup, but couldn't wait to start a family.
Now, she has spent over $38,000 having her dream baby using a sperm donor.
---
Tamara Murray always wanted a child, and began to consider lone parenting when she reached her mid-thirties without settling down.
All that changed when, considering a new profession, in 2016 she trained to be a helicopter pilot, and fell in love with the instructor while on a helicopter safari in South Africa. However, when the relationship ended she decided to continue with her dream.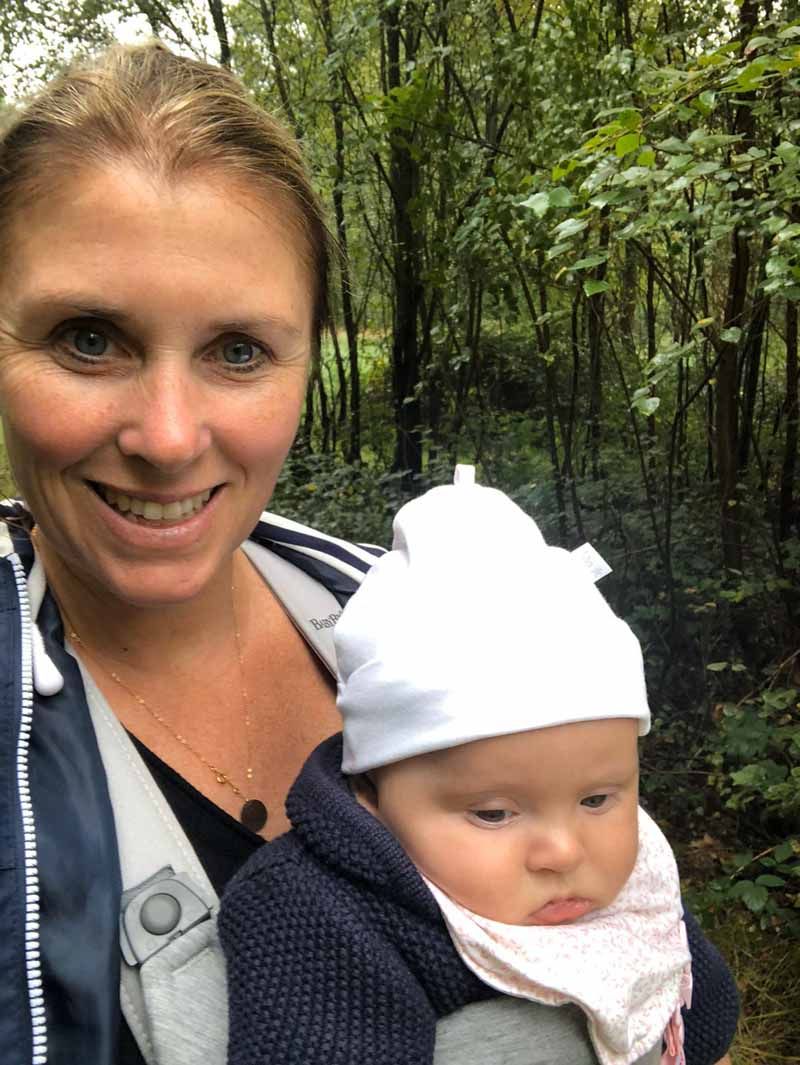 Tamara with Lucie (PA REAL LIFE/COLLECT)
Murray visited a fertility clinic and after her fourth round of IVF, gave birth to her daughter Lucie four months ago on June 30, using her own eggs and donor sperm.
"I had always wanted children and thought I would start a family with someone," she said. "I was quite career orientated and when I reached my 30s and was not in a relationship, I started to think about having a baby on my own."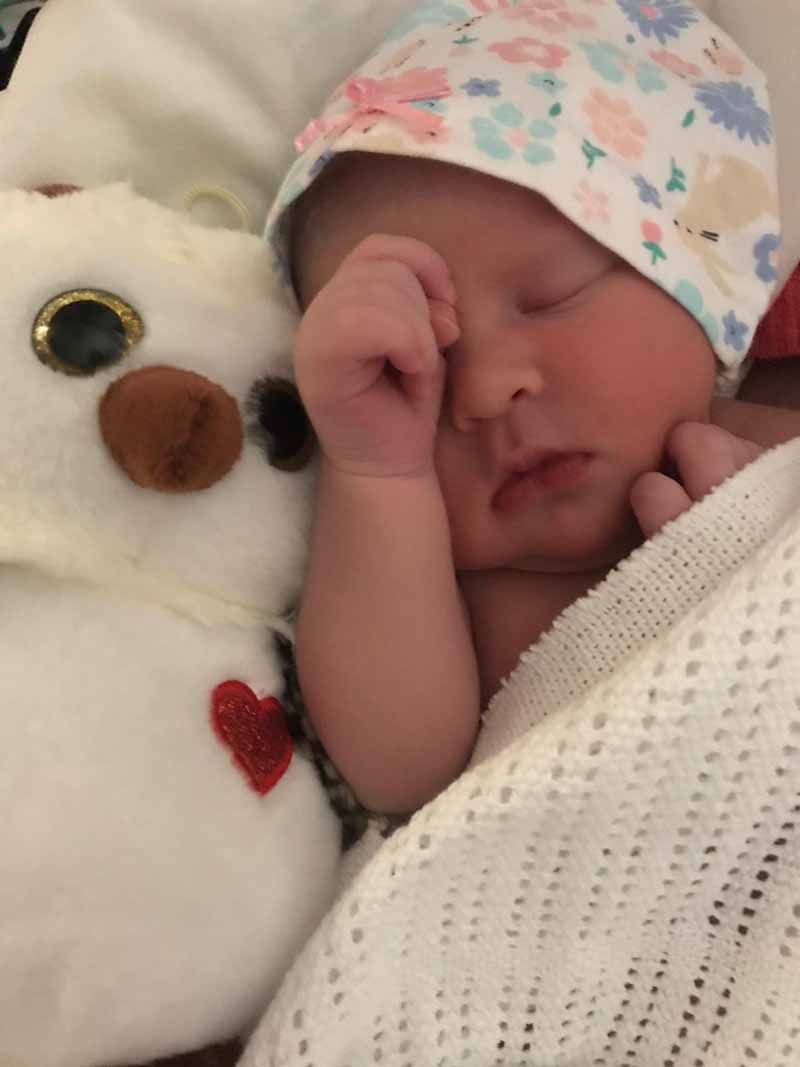 Baby Lucie (PA REAL LIFE/COLLECT)
"At 34 I'd visited a fertility clinic and been told my fertility count was great, so I thought I would be fine," she continued. "It wasn't quite the right time for me to have a baby then, as I'd just been made redundant, was training for my helicopter license and thinking about a career change, so I thought I would wait a bit longer. Then, at 36, I fell in love with someone during a helicopter safari in South Africa."
She opened up about her relationship with a helicopter instructor.
"We were in a relationship for three and a half years, going back and forth between South Africa and London, so I put my plans to have a baby on hold, thinking he might be 'the one' and we would have a family."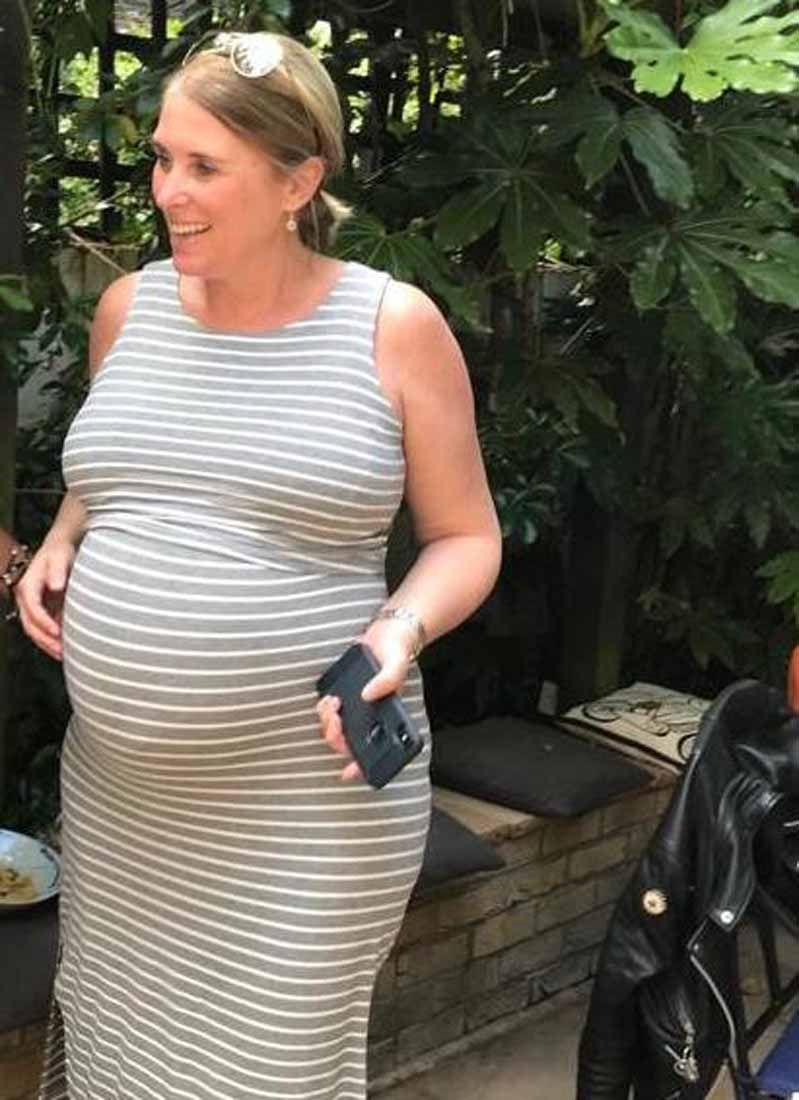 Tamara pregnant (PA REAL LIFE/COLLECT)
"When I realized that wasn't going to happen, I ended it with him," Murray said. "Having just turned 40, I was in a much better place. I'd been working my way up the career ladder with the same company for six years and I had friends who had gone through the process of IVF, so it felt like the right time. But I think I was quite naïve about the process. I thought I was fit and healthy, my siblings had no problem conceiving and I had been told my fertility count was good."
But, still age is a huge factor when determining the best time to get pregnant.
"I just hadn't appreciated how critical age is in terms of going through IVF and how much harder it is the longer you leave it," she continued. "Even if you have a lot of eggs, after 35, the maturity of them can be quite poor. Had I maybe got my eggs frozen at 35 or 36 that would have given me a much better chance."
So, in December 2017 Murray started IVF using donor sperm at a large fertility clinic.
"Initially, I paid for one round of IVF and didn't know that most people will buy three at the same time, because it's quite unusual for it to work the first time," she continued. "I had friends who it worked for first time with minimal eggs, so I thought I was invincible, but I quickly realized I wasn't. The first time it did not work and the second time the pregnancy ended at two or three weeks."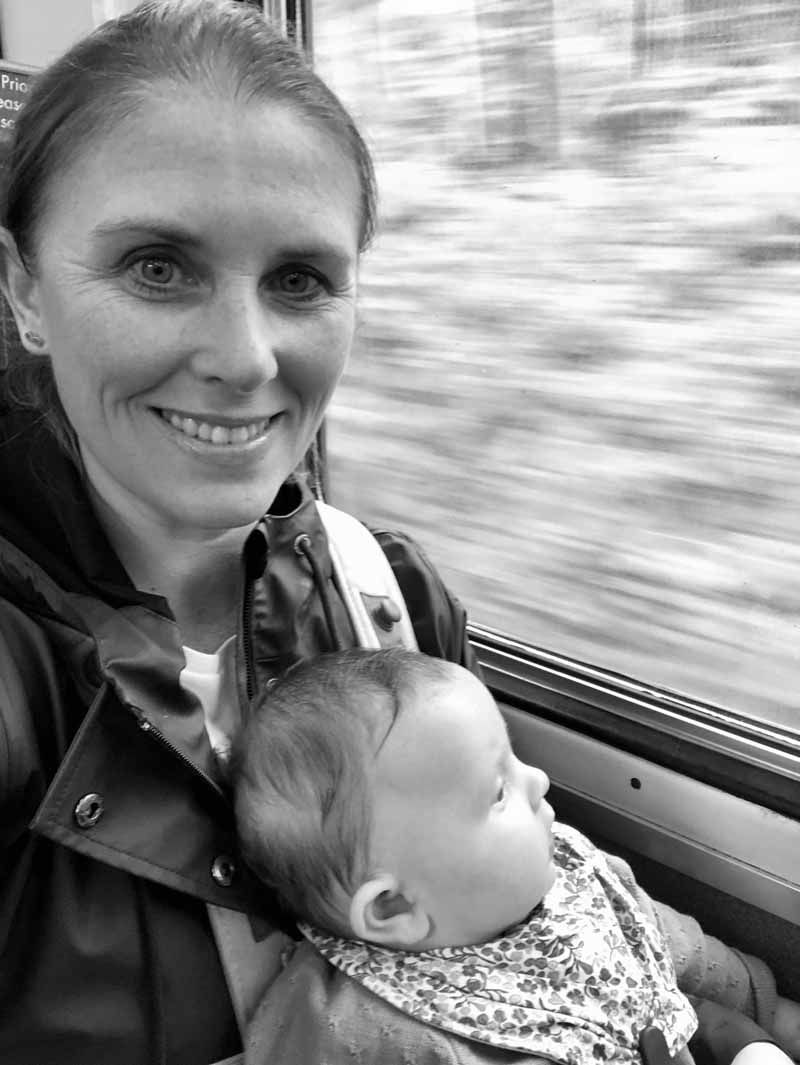 Tamara with Lucie (PA REAL LIFE/COLLECT)
Murray had to take medication by injecting herself with a fertility hormone every day for two weeks. After her eggs were collected and fertilized with the donor sperm more hormone medicines were given to help prepare the lining to receive the embryo.
"The third time everything was going well at 10 weeks, but following a scan, they discovered the heartbeat had stopped," she said.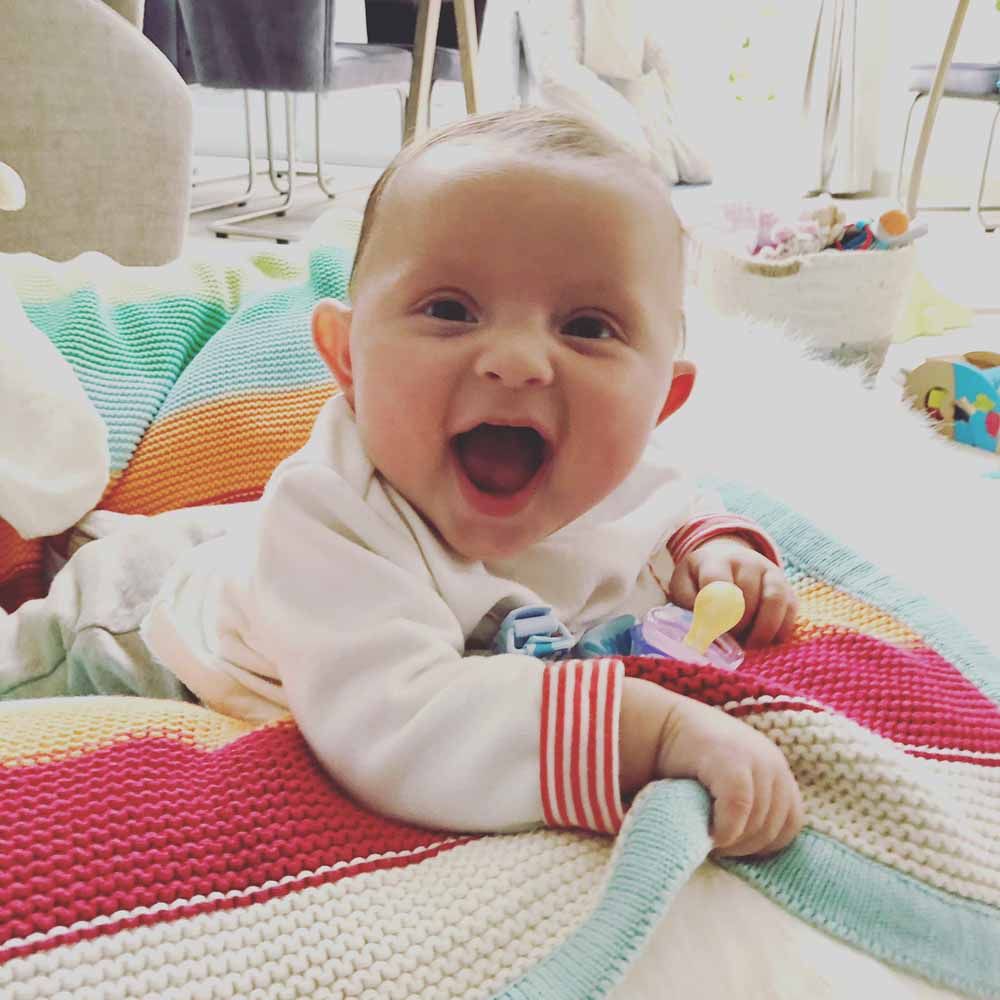 Baby Lucie (PA REAL LIFE/COLLECT)
"It was such a shock for me. I was on such a high at being pregnant, so finding out it hadn't worked was really hard," she continued. "My friends and family knew I was going through the process, but I couldn't bear speaking about it. I realized it wasn't going to be as straightforward as I thought it would be. You think about it all the time. You have 10 to 11 eggs that look great, but by the time they are fertilized you're thinking, 'have any more eggs died today?'"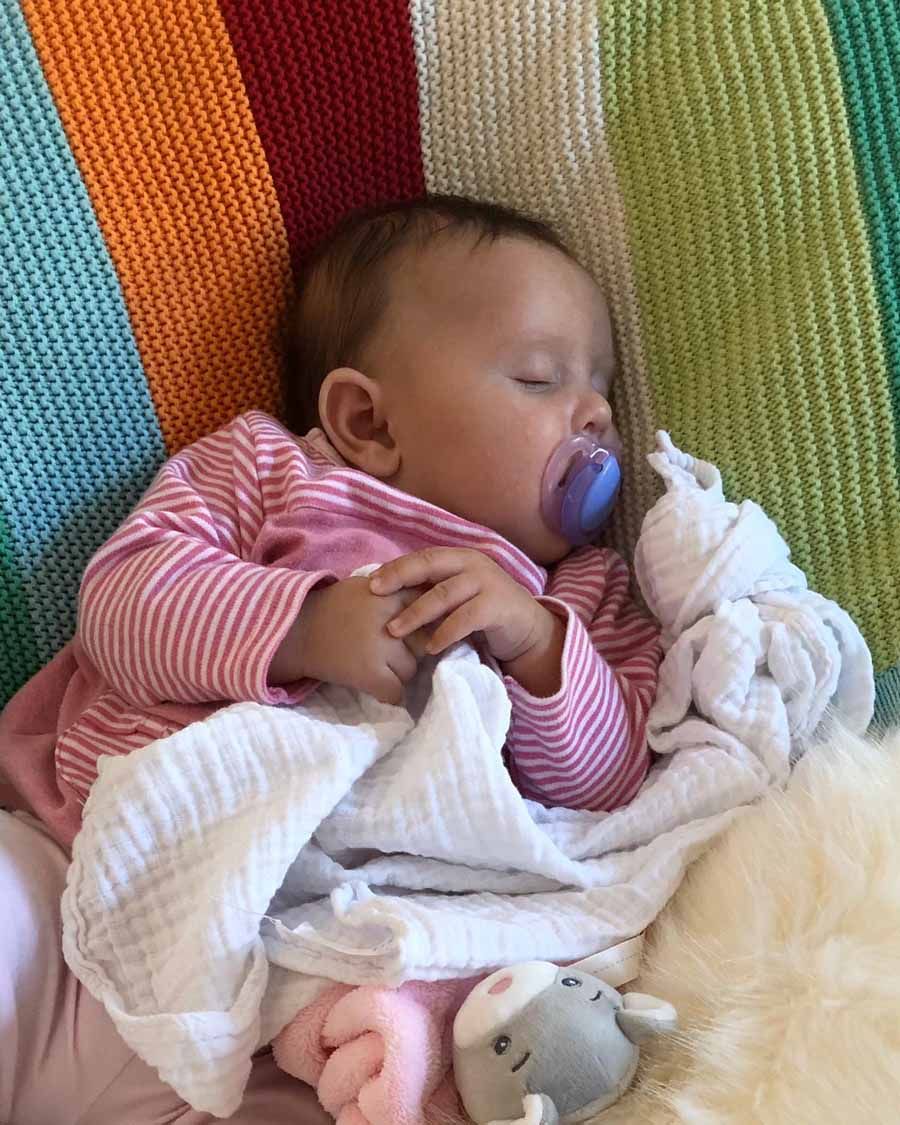 Baby Lucie (PA REAL LIFE/COLLECT)
Deciding to give it one last shot, Murray visited the Harley Street Fertility Clinic in London in July 2018 for her fourth round of IVF.
A blood test revealed several issues, but that couldn't stop her.
"The clinic told me they could help with all of these things, so I always felt like there was a solution," Murray recalled. "I was put on strong medication, including steroids which was awful. My hormones were all over the place. I was injecting progesterone every day for two weeks, and blood thinning medication, taking aspirin to try and thin my blood and estrogen as well. I had also been to see a healer who helped me get past the loss of the baby at 10 weeks. I felt like I couldn't move on, but he allowed me to go through the next process. I saw an osteopath who diagnosed a twisted pelvis, which he helped to fix, so that my body was in a better position to help carry the baby to full term."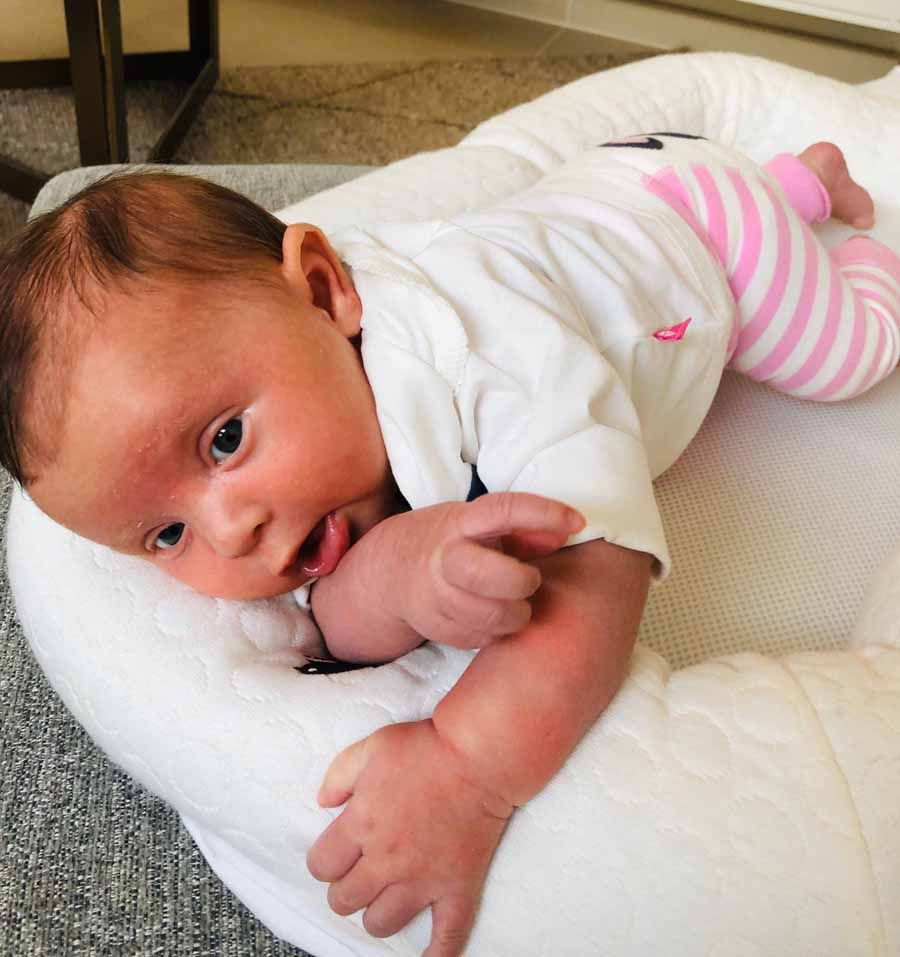 Baby Lucie (PA REAL LIFE/COLLECT)
"In my head I was thinking I had one more shot at it and I was convinced it was going to work," she recalled.
It was a long and arduous process. Doing everything she could – from eating healthily to holistic treatments such as reflexology and yoga – to make sure her mind and body were in the best shape possible.
"The clinic was so nurturing and I really felt like the consultant was going through the journey with me," she said.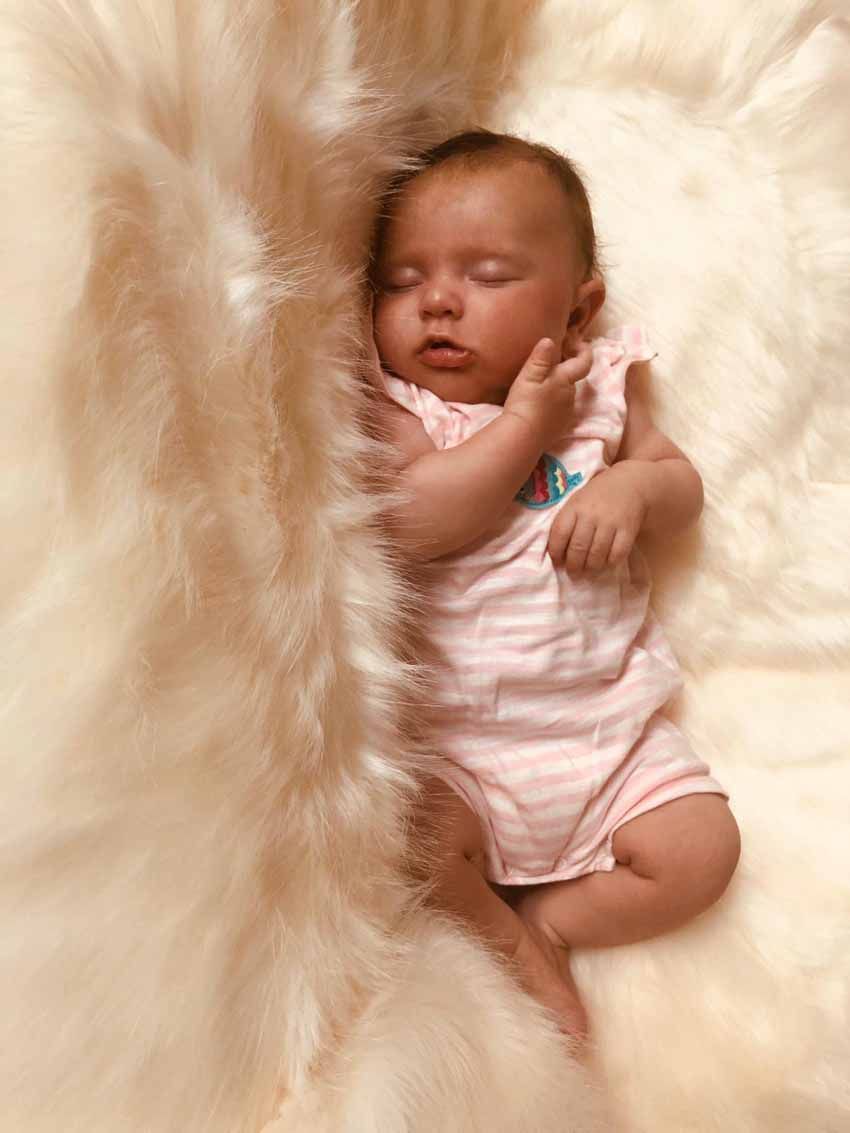 Baby Lucie (PA REAL LIFE/COLLECT)
"The staff helped narrow down the donor options, so it wasn't so overwhelming. The previous times, I had spent a lot of time searching through different donors and I'd get fixated looking at pictures of them," she said. "But the fourth time, the clinic staff just came to me with a few options, giving me their height, eye color and occupation. I didn't see any photos, which I think was better, because I didn't have any pre-conceived ideas about what they would look like."
And then came the wait.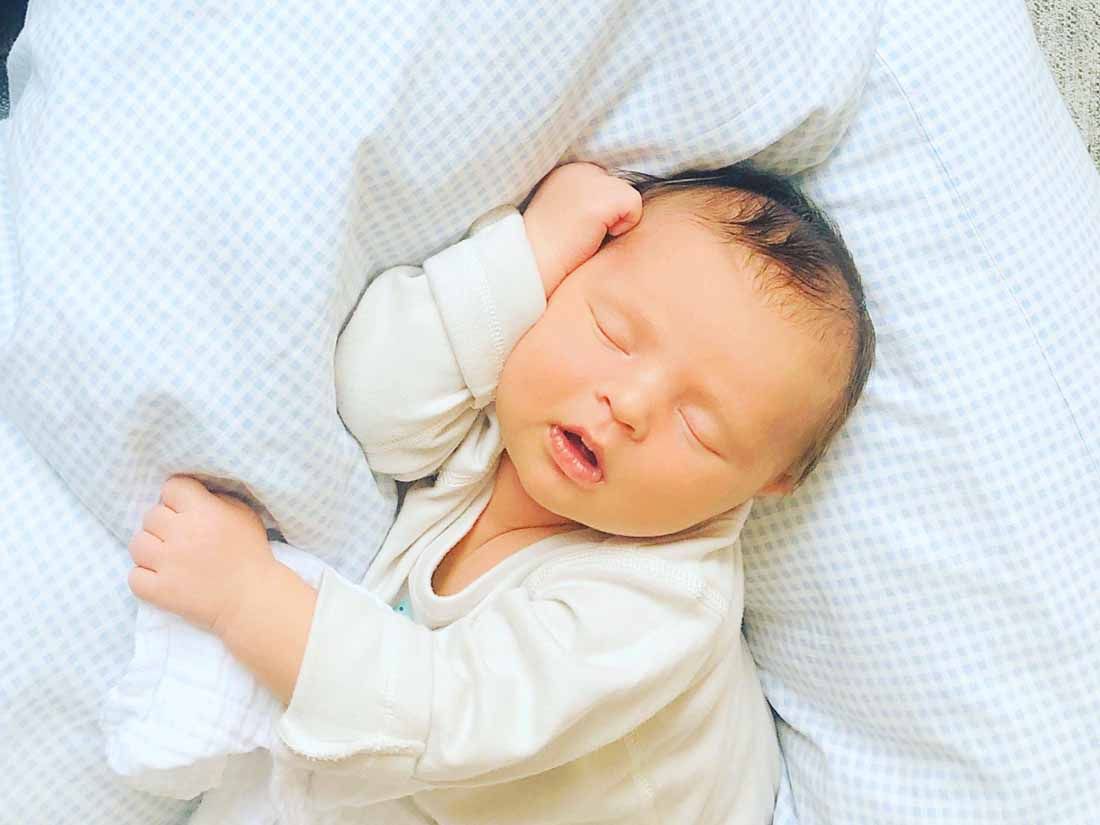 Baby Lucie (PA REAL LIFE/COLLECT)
"That was the worst time. You get through that first week then you start thinking, 'do I feel different?' You are trying to look for signs that it has worked," she said. "It's such an emotional journey and you're desperate to have that result. Seeing that positive pregnancy test, I couldn't believe it. I took four pregnancy tests on my own, just to make sure!"
Harley Street Fertility Clinic's laboratory uses state of the art techniques within the field of assisted reproduct… https://t.co/YL3gKhr18a

— HSFC (@HSFC) 1571828464.0
"I felt like I had done everything right, I'd been visiting a reflexologist, an acupuncturist, I had holistic treatments and reiki. But it felt like it had been worth it," Murray explained. "Then came the next phase of the journey. I'd already done so much to reach the point I was at, that I found it really hard to relax. I was on constant high alert."
At 13 weeks, she was delighted when she found out she was having a baby girl, and at 22 weeks she finally started to relax and enjoy the pregnancy.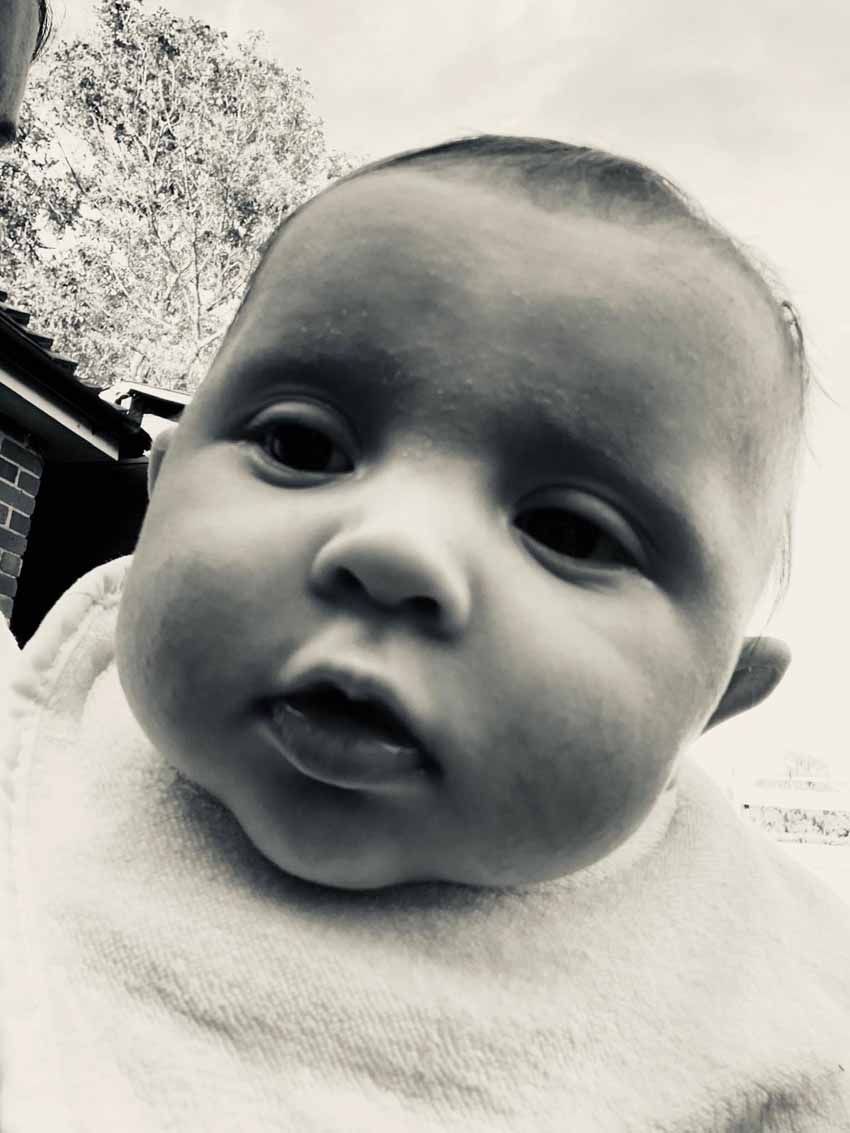 Baby Lucie (PA REAL LIFE/COLLECT)
"Because I was showing signs of gestational diabetes, causing high blood sugar during pregnancy, the doctors booked me in for a c-section at 39 weeks, but I actually went into labour on that day, at just over 38 weeks," she said. Apparently baby Lucie was growing fast and eager to come out. "Lucie was born on June 30 at the Royal Surrey Hospital weighing 9 lbs 3 oz with my mom by my side."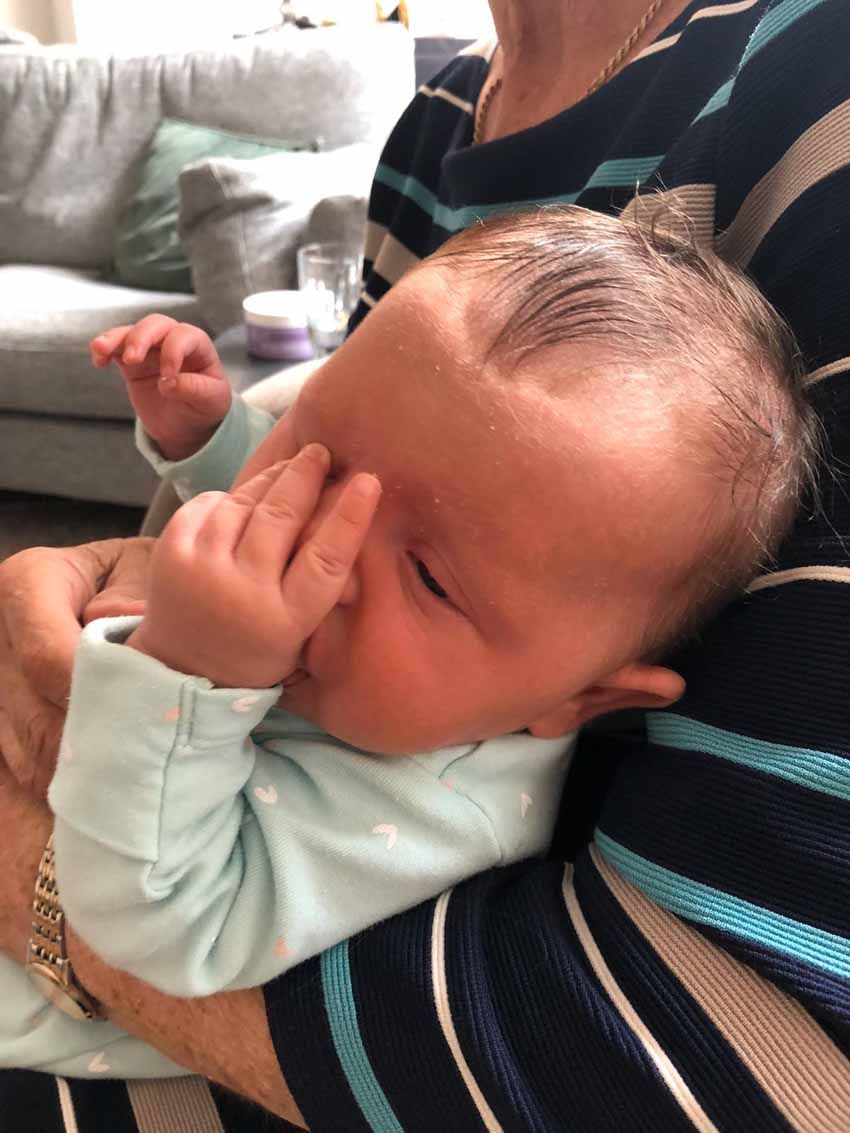 Baby Lucie (PA REAL LIFE/COLLECT)
"It was the most amazing experience. She was this little ball of fury, all swollen. They took her away, tidied her up and brought her over to me. It was such a lovely moment. I couldn't believe that she was mine," she continued. "I felt so much love for her and this protective instinct just came over me. It was immense."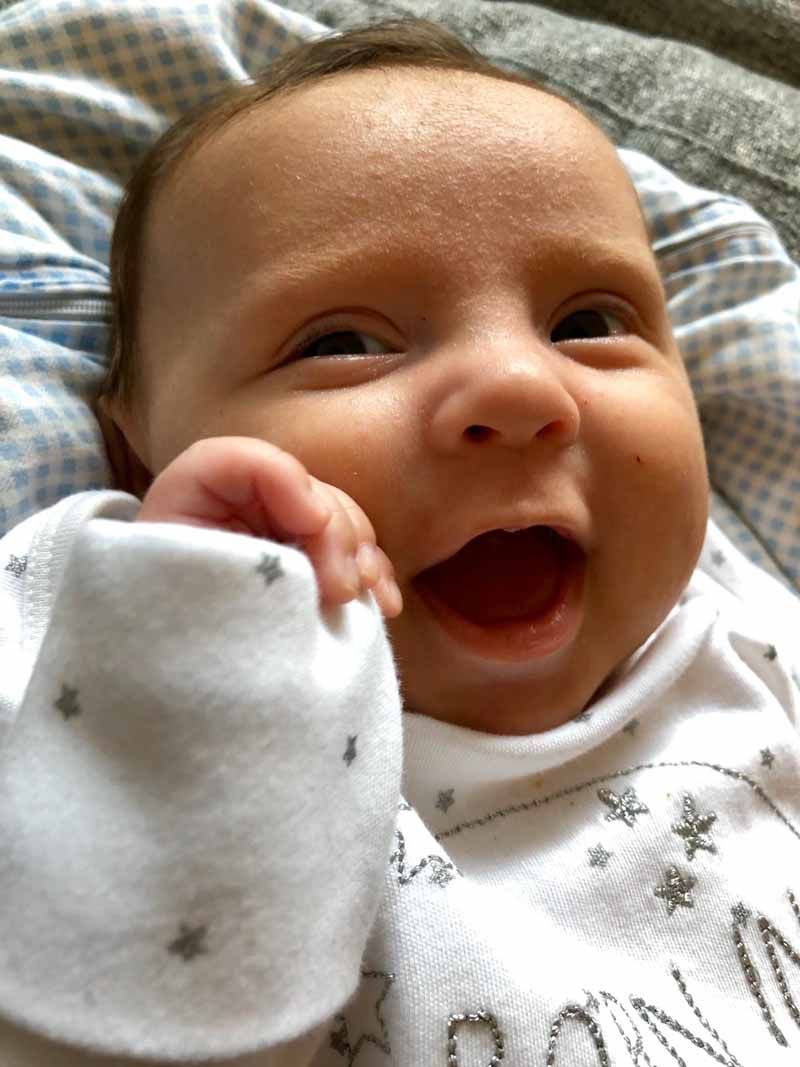 Baby Lucie (PA REAL LIFE/COLLECT)
She felt so proud of her body for creating Lucie.
"I thought, 'I've done it'," she said. "I had a lot of anxiety at first and was constantly doing risk assessments – trying to make sure nothing was going to happen to her. I still have moments, because I worked so hard to get her, when the fear of losing her is really strong. She is such a little miracle. It's the most amazing and magical experience."
With celebrities such as Natalie Imbruglia, who gave birth to a donor baby at the age of 44 last month, also talking about lone parenthood, Murray thinks it is becoming more common for women to have a child by themselves nowadays.
"As long as you have a good support network around you there is no reason why you can't do it alone. I also had a night nanny to help. It's not easy and it is expensive," she said.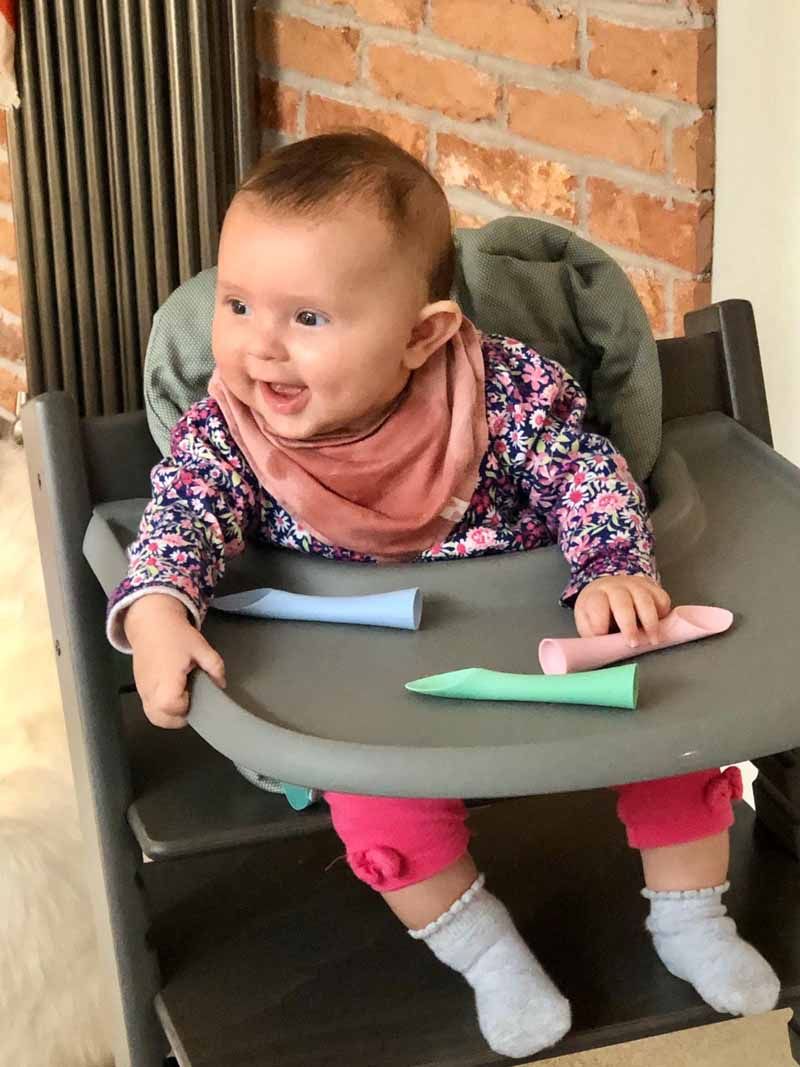 Baby Lucie (PA REAL LIFE/COLLECT)
"But, of course, it was worth it," she added.
Now, Murray is focusing on spending as much time with Lucie as possible.
"Lucie's a very inquisitive baby. She knows her own mind and if she doesn't like something, she will let you know. She's just a delight. I do not look at her and think I have done motherhood in a different way. It just feels so right and does not feel any different to having a baby naturally."
Tamara with Lucie (PA REAL LIFE/COLLECT)
And, although motherhood is hard Murray knew she could do it.
"I never had any doubt that I could do it on my own," she explained.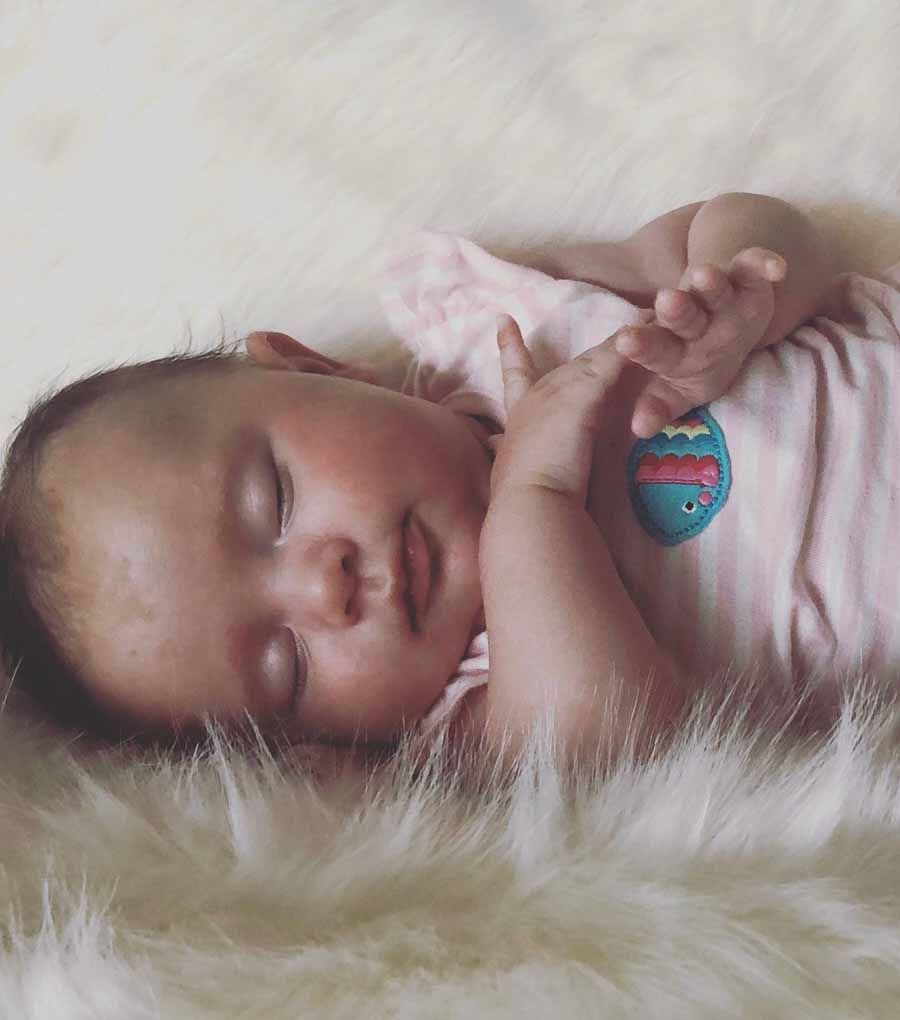 Baby Lucie (PA REAL LIFE/COLLECT)
"Now, I would love to meet someone and because I've got Lucie and am content with being a mom of one, I'm in a better place to focus on the relationship, rather than starting a family," she said.
Dr. Venkat, of the Harley Street Fertility Clinic, said her team was delighted to have been able to help Murray become a mom.
"We are over the moon that she now has a beautiful baby and her dream of becoming a mother has come true," she said.
Always believe that something wonderful is about to happen! #IVF https://t.co/lJt31xYqoZ

— HSFC (@HSFC) 1571655644.0
"We know very well that the path to pregnancy isn't easy for everyone and we work with each patient to ensure they get the care and treatment that is right for them."
For more information visit www.hsfc.org.uk