A student wrote a scathing review of a small auto parts store after thinking they were overcharged for the installation of a new starter.
But their attempt in tarnishing the private auto parts business by warning other patrons backfired when the shop's owner responded with a very detailed explanation.

---
Sometimes, the customer is not always right.
A screenshot of their exchange was posted on the "Choosing Beggars" subreddit where users share examples of people being "way too picky."
Using "Local Guide" as a handle, the unsatisfied customer gave the shop 2 out of 5 stars.

"Be Aware!! I recently changed the starter here. They told me $780 first, as a student couldn't afford that. It's 1/5 value of my car."
"They brought it down to $700 with an $30 oil change value which I initially appreciated it as I borrowed some money from my friend and couldn't come up with more."
"I thought that was a good deal as they 'helped' me. I made some phone calls after I agreed to change and what was quoted $580 at express oil change just across the street!!"
"And around $500 to some different locations. Just be aware of their prices for Parts as they overcharged me, $420 for a starter??"
"When at autozone is $200-$250 max. I think they took advantage of me and my situation. Don't make my mistake!"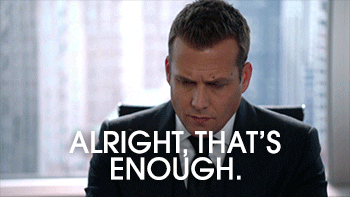 Giphy
After seeing the 2 out of 5 star rating and reading the rant, the shop owner was not about to let it go unchallenged.

With the shop's reputation on the line, the owner explained in detail how the ethical transaction went down, proving he did everything in his power and beyond to accommodate the customer.

But according to the shop keeper, no matter what he did—including fast-tracking them to the front of the line—there was no pleasing this customer.

"When you and I spoke, you came in stranded, trying to get back to Texas and the breakdown derailed your timeline to get home."
"We got your car in immediately ahead of all appointments. We diagnosed the starter issue and had a discussion with you."
"You wanted a new starter (not remanufactured) and it needed to be done as fast as possible because you had to get back on the road to Texas by 3:00 PM."
The student had the option from the very beginning to make a budget-conscious decision.

"I offered a remanufactured unit and a new unit, you still opted for the new unit at the higher price point. After we had started the disassembly, you came back up to me and asked us to stop because you weren't able to get the funds."
"At this point, I found an even less expensive remanufactured unit but we had to wait 90 mins for delivery. You declined again because the value difference between this unit and the less expensive unit did not make financial sense."
After the declined offers of different re-manufactured starter units which would be cheaper than the brand new one chosen, the owner made yet another exception.

"You asked me if I could accept PayPal as payment, and while this is not an actual way I can take payment, I agreed. In my mind, I understand what it is like to be stranded out of town and I wanted to provide the least amount of resistance to get you on the road."
Breaking down the service charges revealed the price of the new starter was actually lower than the agreed maximum cost.

"Now, while the bill was $700.00 out the door, we replaced your starter with a new Denso (OEM) unit, replaced the intake manifold gasket and did an oil change. If we breakdown the cost, $700.00 less sales tax ($45.79), less intake manifold gasket ($54.99), less oil ($24.95) and less disposal fees ($5.00), your NEW starter actually cost you $569.27."
"According to your barometer of cost ($580.00) we are actually less expensive. To your point about AutoZone being very cheap, the closest AutoZone to us is in _____ (~10 miles). They do offer a cheaper starter in their 'ValueCraft' brand, however, it is not in-stock and would be 2 days to receive it.
"(I called this morning to check. We do not buy ValueCraft parts, so I wanted to educate myself to potentially offer a more informed decision to the next customer.)
After meeting every demand, the owner was at a loss as to how he could have improved the situation.

"I am not sure what I could have done better for you in this situation. Your actual requirements were: 1) the highest quality part available 2) as fast as possible 3) the cheapest price in town."
"In nearly all cases, it is impossible to accomplish all of this. Interestingly enough we DID do it for you. Let's not forget, I accepted a payment option that I have no idea how I am going to get the funds out of, I left the shop in my personal car to pick-up-your starter because there was an accident on I-295 and the driver was stuck in a gridlock and I gave you the LaCroix out of my lunchbox because you were here for 3 hours with no food."
"While I am sorry to read you thought this experience was not worth it, it is clear I would have never pleased you no matter what."
"If you were forthright that you were a student and the only thing that mattered was cost, I could have provided a much cheaper price if I would be allowed the proper time."
"It is not possible to do what you actually wanted in three hours."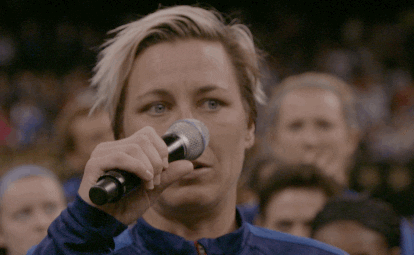 Giphy
The lengthy explanation may have actually improved the business.

"I think the review and the response should get them MORE BUSINESS. The owner sounds extremely honest and empathetic." geologyman7

"I don't understand why so many people put their financial or occupational info as if it should reflect the world.
'I'm a broke student so this should be cheap.' " – Saintblack

The art of negotiation was scrutinized.
"Isn't it a valid negotiation tactic to do your research and say 'X dealership is offering Y deal, can you beat it?'" – AttyFireWood
"My experience is it only really works if you have the documentation to back it up. People bluff way too often for them to move much based on your say so alone."
"It does work though if you have the quotes. I got the price down when buying my wife's last car this way. Be vigilant though, they'll try to tack the price back up by removing and re-adding fees and such. Make sure you always work with a final price." – Young_Hickory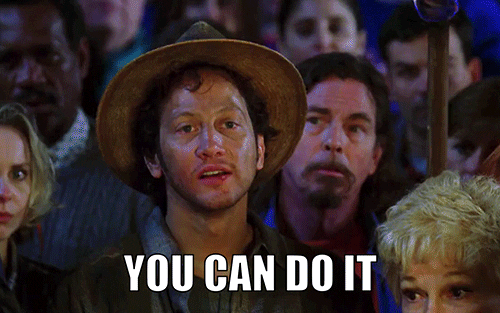 Giphy
Workers in other industries share a common ground when it comes to difficult customers.

"We are in residential construction and I feel like you plucked the reasons I hate some customers right out of my brain LOL."
"Everyone wants the best for nothing. 9/10 people who know a guy in construction or who works in the township are lying. The ONE we did have that was telling the truth....that friend worked in the tax office."
"At least once a month or more we hear 'why don't you have any info on my permit?' (We don't have a say... we don't work in the township and we don't bug them, we told you they had 6 weeks anyway...) 'oh well I'll just call my friend up there in the office, I'll have them call you with the approval today.'"
"A month later and we call to check since it's been a while, I guess he DID call someone who wasn't actually a friend, annoyed them then shoved their approved paperwork at the bottom of the secretaries list. Over and over."
"Until I called about it. Lmfao. Not sure if that's legal? Not sure that I care either way? Karma." – Paigemaster28
"Do you want it done correctly, or do you want it done fast? Your choice." – badpuffthaikitty
"Why do people refuse to factor in the knowledge of the mechanic? If it was so easy to diagnose and repair a car: we wouldn't need mechanics! Much less their super handy lifts, ability to get good parts quickly, insurance, all their thousands of dollars in tools and machinery. . . If you can't afford car repairs on a drive? TAKE THE BUS!" – RelentlesslyCrooked
People praised the mechanic for his patience and for going out of his way to help the stranded traveler.

"The genuine good hearted-ness of this mechanic is almost r/untrustworthypoptarts worthy" – Marquess-brownie
"Seriously. If this mechanic shop is/was near me, I would go to them in a heartbeat. What a good dude." – tinkerbal1a

"Normally owner responses, even if warranted, come off as kinda d***ish and bratty but this was start to finish fantastic." – Saneless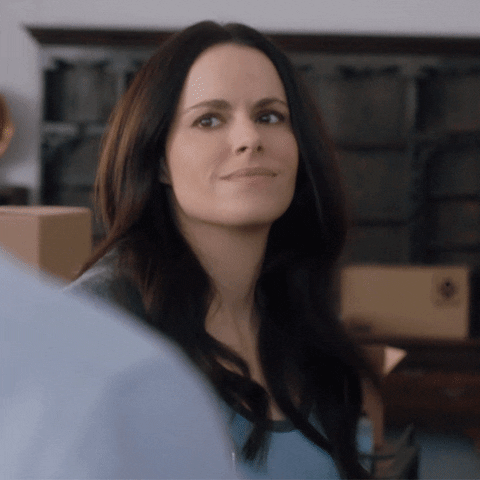 Giphy
A fellow mechanic described the pitfalls of the trade.

"I went to trade school to become a mechanic. Shortly after graduation i learned quickly that no one likes you, its a thankless job, your the boogie man out to rob little old lady's."

"I ran my own shop for a few years and had some great people come through but the amount of people who wanted everything for nothing made it not worth it to me."

"Results may very, location may change results. Stay in school and get a nice job that doesn't involve physical body destruction at the cost of single moms on fixed income who's dads, uncles, nephew said he could do it for three acorns and some pocket sand."
The customer, on the other hand, did not get high marks.
"What a absolute a**wipe this student was! The garage owner even gave him lunch... And there was no thanks or mention of that bit of kindness in the review."
"This is entitlement and ignorance (I don't think the kid knew what was required to fix his car to know why what the owner did was so cool) at its finest." – Gracelandrocks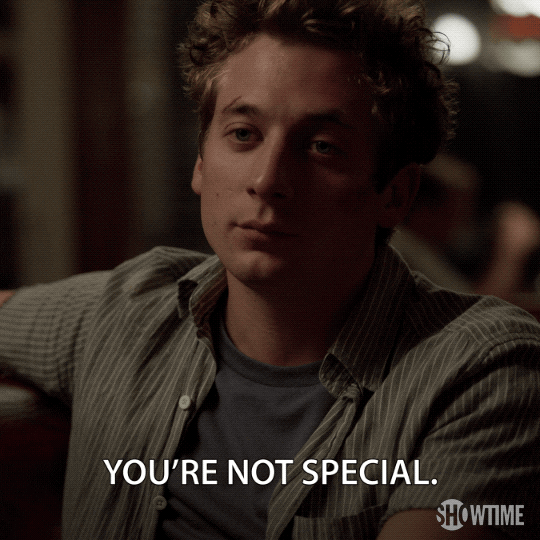 Giphy
"Wow what a prick. This shop had this kid over a barrel, they could've absolutely reamed him and he wouldn't have been able to do s**t about it. Kid was lucky enough to find himself in one of the vanishing honest car shops who go the extra mile for people in need, and the smug a** wipe writes a nasty review after since they could've gone arguably even FURTHER to help his stupid a**."
"You wanna know a big part of why nobody in customer service goes the extra mile anymore? You're f****n lookin at it." – FussyZeus
"The thing that pisses me off isn't the student. It's the fact that this owner went above and beyond for the customer and in the future, may not do the same thing for another. Pissing on someone's goodwill is the worst thing you can do." – smokingnoir01
Sounds like this customer's attitude could use a tune-up.

And if they really aren't satisfied with the service they receive, they could always learn to do it themselves with the Auto Repair For Dummies guide available here.