Adidas model Arvida Bystrom received severe backlash, including rape threats, after a photo ad of her with unshaven legs was shared on Instagram. Adidas has made a point in their latest advertising campaign to feature innovative and unique artists and activists in their photos.
Included in the bunch is artist, model, and photographer Byström, who loves to push gender norms in the photos she shares on Instagram.
---
Take this photo, for example, where Byström casually shows off her armpit hair:
Or this one, featuring her leg hair and keen fashion sense:
Clearly, she was the perfect choice for Adidas, with her boundary-pushing sensibilities and general swagger.
Adidas proudly posted their photo of Byström, which clearly highlights her leg hair, on Instagram:
The photo was instantly polarizing.
Many praised Byström and Adidas for defying the age-old gender norm that women are expected to be hairless.
@Originals_kr @arvidabystrom @XiuhtezcatlM @MadameGandhi solidarity with Arvida Byström xx #superstar-shoes https://t.co/Fg2SwUf5K0

— Cath Booth (@Cath Booth) 1507368544.0
@Originals_kr @arvidabystrom @XiuhtezcatlM @MadameGandhi Can't believe Adidas did this campaing. Love it!! 💛💛

— Patri EAF (@Patri EAF) 1507196844.0
@Originals_kr @arvidabystrom @XiuhtezcatlM @MadameGandhi #solidarity https://t.co/kg0BtDWEy7

— Paul Kelly (@Paul Kelly) 1507351541.0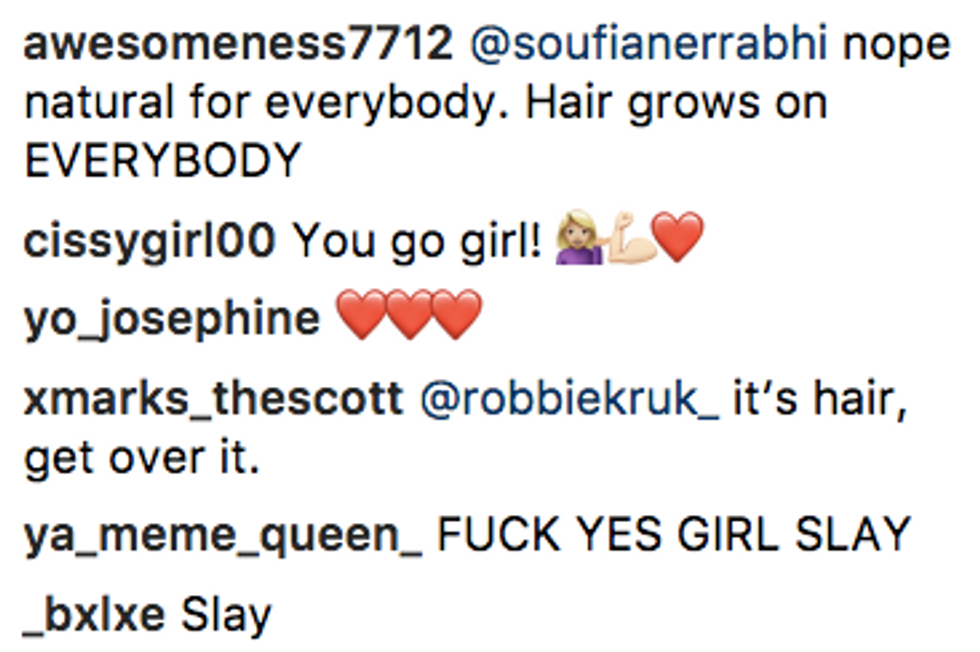 Unfortunately, there were many others who decided the photo was "gross" or "not attractive," and, according to Byström, inundated her inbox with threats of violence and rape.
In a post she shared on her personal Instagram, she wrote:
"My photo from the @adidasoriginals superstar campaign got a lot of nasty comments last week. Me being such an abled, white, cis body with its only nonconforming feature being a lil leg hair. Literally I've been getting rape threats in my DM inbox. I can't even begin to imagine what it's like to not posses all these privileges and try to exist in the world. Sending love and try to remember that not everybody has the same experiences being a person."
Many on Twitter were horrified to learn of the threats:
@Originals_kr @XiuhtezcatlM @MadameGandhi @arvidabystrom So sorry that you had to put up with abuse. Those people m… https://t.co/BferJelWEy

— RobertEricJackson (@RobertEricJackson) 1507317020.0
@Originals_kr @arvidabystrom @XiuhtezcatlM @MadameGandhi Just want to express my support to you for challenging nor… https://t.co/PTQDPGnBjO

— Eric D (@Eric D) 1507294124.0
@Originals_kr @arvidabystrom @XiuhtezcatlM @MadameGandhi Sorry you have to put up with the haters. For what it's wo… https://t.co/ejvstXj9H0

— GrumpyByName (@GrumpyByName) 1507298476.0
Despite her ordeal, Byström doesn't really consider herself some sort of feminist hero.
She admits in another Instagram post:
"I started calling myself a feminist back when I didn't get big ad jobs and honestly didn't imagine I would ever do. Also this was a time when feminism wasn't really a topic of the public discussion in the same way as it is today. Back then I probably claimed I made or wanted to make feministic art, which is why this term seems to be tied to my professional life just due to some mistakes I made as a 20 year old."
She continued:"Me being in an
"Me being in an adidas campaign is great fun, it is a company I enjoy working with and that makes cool stuff, but since all companies are very integrated in our capitalistic system they are inherently non feministic in the sense that this system is built on imperialism and that to me can't be feministic. So even though I have hairy legs in an ad campaign I guess to me it doesn't make me a hero of any kind and also not more of a feminist."
Hero or not, sometimes just being yourself, body hair and all, is the bravest thing you can do. So kudos to Byström and Adidas for keeping it real.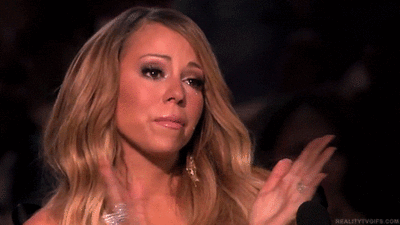 Please SHARE this with your friends and family.