There is a thing that we all love to do, but we do not like to talk about it.
It is kind of an addiction and the more we try to stop, the harder it is.
---
Many of us feel ashamed of it and have even contemplated asking for help. It is called "appsturbating".
Appsturbating is that oh-so-good feeling of incessantly checking your phone's apps. For this article, I took a Smartphone Compulsion Test by The Center For Internet And Technology Addiction.
I scored a 12 out of 15 and was told:

"might consider seeing a psychologist, psychiatrist, or psychotherapist who specializes in behavioral addictions for a consultation."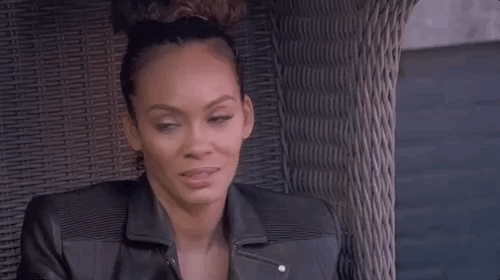 I guess I have a problem. But apparently I am not alone.
According to a July 2017 survey by Statista, smartphone users in the United States check their phones 47 times a day—nearly twice every hour of the day.
Here are some other findings from Statista's smartphone use survey.
Cell phone addiction—the more tasteful term for appsturbating—can have actual negative effects on your health.
According to Addiction Tips, cell phone addiction can increase your stress levels and promote insomnia, anxiety, depression, aggression and delinquency. It can also cause you to have problems relating to other people, spend less time with your friends and family and pull you even deeper into your cell phone dependency.
RF Safe also warns that cell phone radiation can lead to early signs of cataracts and studies are even looking into whether or not exposure can lead to brain tumors.
But the good news is your appsturbation habit is curable. The first step to curbing your habit is to turn off your phone's notifications.
Yes, all of them.
Next, you can feed your addiction with one more good-for-you app like Moment which tracks how much time you spend on your phone and tablet a day. You can even track your family's device usage with the app.
Many people are familiar with the endless cycle of appsturbating and are revealing which apps they just can't get enough of.
@SICKOFWOLVES @rainbowrowell Twitter Facebook Instagram Twitter Facebook Instagram Twitter Facebook Instagram Twitter Facebook Instagram

— Carrie S. (@Carrie S.)1533794138.0
@SICKOFWOLVES Mine are twitter, mlb, and a stupid card game I play to distract me from other stuff.

— miles from home (@miles from home)1533784857.0
@SICKOFWOLVES Twitter, Pinterest, YouTube https://t.co/ke32Aa6vsa

— Rochelle Evonne Pigman (@Rochelle Evonne Pigman)1533853869.0
Others are admitting to having a problem. That's the first step, right?
Am I the only one who has a problem with Instagram and twitter 🤦🏻‍♀️

— مُـزنـة (@مُـزنـة)1536434019.0
Brain: Time for bed. Me: Let me check Facebook. B: Okay, bed now. M: Instagram! B: BED!!! M: Ohhhh, twitter! #ihaveaproblem #socialmedia

— Erin Lopez (@Erin Lopez)1472362383.0
My laptop is touchscreen. Sometimes, I tap at tweets like a lunatic to "like" them because my brain can no longer d… https://t.co/bNROUE6xL4

— Kellie Winters🦈 (@Kellie Winters🦈)1536440206.0
I tried staying away from #SocialMedia today. Couldn't do it. #IHaveAProblem

— Dan Trujillo (@Dan Trujillo)1413578932.0
When you spend too much time on Instagram and start double tapping facebook post. #IHaveAProblem #socialmedia

— JenniferStyles (@JenniferStyles)1504563167.0
Apparently I need to set a timer for steeping my tea even when I'm standing right next to it. #SocialMedia #IHaveAProblem

— Abigail Welborn (@Abigail Welborn)1490903533.0
*wakes up in the morning* *first thing I do is check all my social media apps* #ihaveaproblem

— ckyrro (@ckyrro)1355753398.0
But all of our addictions just might be curbed when FEMA roles out its new program Thursday.

Next Thursday, FEMA will do its first test of a system that allows the president to send a message to most U.S. cel… https://t.co/XrBzMkAC3T

— NBC News (@NBC News)1536973206.0
Yep, that'll do it. Time to put the phone down.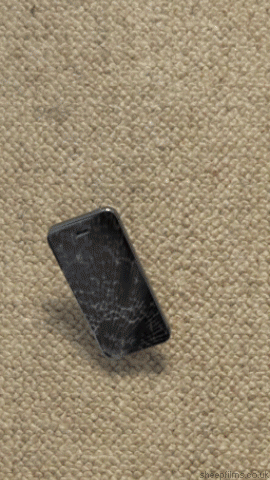 H/T: Well and Good, Health