Far-Right Fox News host Tucker Carlson routinely promotes racist and White nationalist talking points on his primetime opinion show.
Tuesday night was no different when he and Conservative editor Seth Barron did a segment on litter in the 14th District of New York, represented by Democratic Congresswoman Alexandria Ocasio-Cortez.
---
Ocasio-Cortez is famously one of the most vocal supporters of a Green New Deal to overhaul current U.S. environmental and energy policy to curtail the growing threat presented by the climate crisis.
The 14th District has 700,000 constituents in one of the world's largest cities, but according to Carlson and Barron, the presence of litter in the district is evidence of Ocasio-Cortez's hypocrisy in pushing for the Green New Deal.
Barron claimed that the 14th District—which is nearly 50% Hispanic—is one of the "least American" Congressional districts in the nation. And while the Native American population from tribes indigenous to the United States may not be high in the district, that's probably not what Barron was referring to.
Watch below.
Tucker Carlson guest says that @AOC's district is dirty and the reason it's so dirty is bc it's "one of the least A… https://t.co/KeRnbTf1wh

— Andrew Lawrence (@Andrew Lawrence)1576029179.0
Barron later claimed that immigrants in the district are living in illegal housing situations, resulting in the improper disposal of trash.
The racist sentiments sparked widespread backlash, most notably from the Congresswoman herself, who used the moment to point out why she's hesitant to appear on Fox News.
I go back and forth on whether to go on Fox News. The main reason I haven't is squaring the fact that the ad reven… https://t.co/AMPDJnnwA9

— Alexandria Ocasio-Cortez (@Alexandria Ocasio-Cortez)1576089437.0
"Immigrants are dirty" is a lazy, tired, racist trope. Secondly, environmental injustice is a major motivation as… https://t.co/hPRcACQEkI

— Alexandria Ocasio-Cortez (@Alexandria Ocasio-Cortez)1576089707.0
According to census records, 46% of the Congresswoman's district is foreign born, but being foreign born doesn't preclude being an American citizen.
Barron later took to Twitter in an attempt to clarify.
A lot of people have asked where I got my data regarding the relatively large non-citizen population of AOC's distr… https://t.co/QzoJiUQTwU

— Seth Barron (@Seth Barron)1576043874.0
The issue I intended to raise was that immigrants, both documented and not, are often unable to access legal, affordable housing. 2/4

— Seth Barron (@Seth Barron)1576096376.0
This crisis has led many people, including immigrants, to illegal basement dwellings, where landlords fail to colle… https://t.co/ZtYz7ZTbGy

— Seth Barron (@Seth Barron)1576096376.0
I didn't do justice to a complex issue and I apologize. 4/4

— Seth Barron (@Seth Barron)1576162271.0
But people overwhelmingly agreed with Ocasio-Cortez.
Whereas I'm grateful that my kids and I get to live in your district and encounter so many people, so many cultures… https://t.co/qpvCMIiHqS

— Andrew O'Hehir (@Andrew O'Hehir)1576091519.0
@AOC I'm in your district.. last I checked I was born and raised here in NYC. Don't give F/O/X the time of day- the… https://t.co/qaY9zCUoQd

— HamletMachine (@HamletMachine)1576089717.0
@AOC Just another showing of racism. Always the same tactics: using "dirty", "savages", "uncivilized". They just ke… https://t.co/ODdENYMjX0

— Edit (@Edit)1576166306.0
People were divided, however, as to whether or not she should ever appear on the network.
@AOC I would not go on Fox News. They would just cherry-pick what you say and spin it for their purposes. My opin… https://t.co/vmU26WIL5N

— James Womack (@James Womack)1576165652.0
@AOC When provided an outlet to (directly) portray your own message, it's never a mistake, especially when you have… https://t.co/9nluOuHsFF

— Matthew Pierce (@Matthew Pierce)1576165382.0
@AOC You don't need to go on Fox, and every Dem (including Bernie, sadly) who did made a mistake. Fox worldview, m… https://t.co/uFj12q5ITM

— Bob Chipman (@Bob Chipman)1576144522.0
@AOC I say do it. This will give their viewers the rare opportunity to see who u really are, without their blatant… https://t.co/5RMAlRgRUn

— Koveredincake (@Koveredincake)1576172388.0
An appearance from AOC on the red network would certainly be interesting.
This shirt is available here as a perfect gift for or response to people like Tucker Carlson and Seth Barron.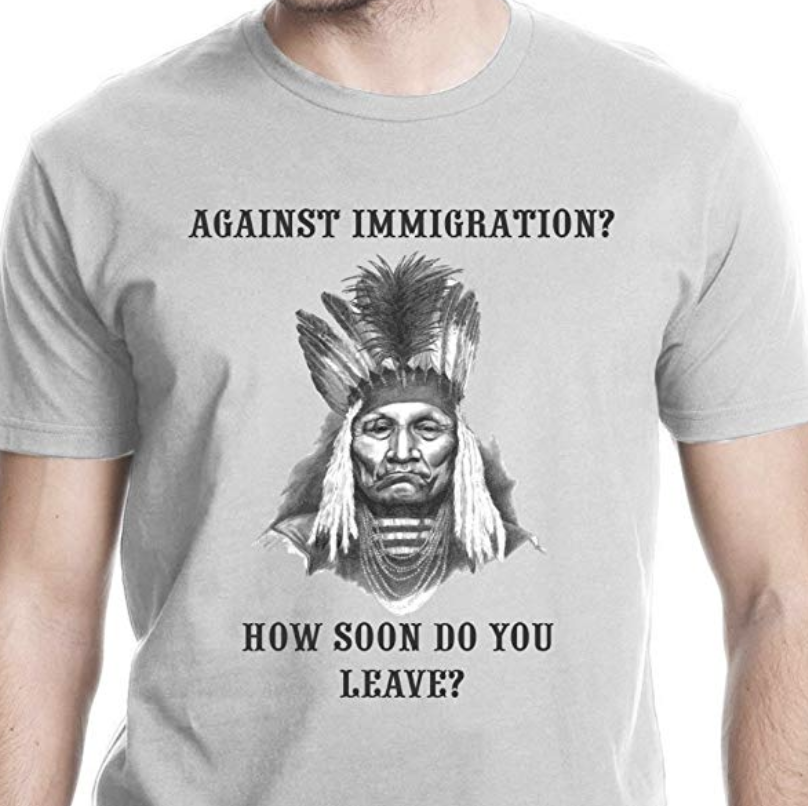 Amazon