A Very Brady Renovationis coming to HGTV in 2019, and fans of the iconic 70's show, The Brady Bunch, about a blended family with six kids, are ecstatic.
---
In this renovation series, the six original actors who played Greg, Marcia, Peter, Jan, Bobby and Cindy are reunited after 15 years to bring the original house that served as the exterior to The Brady Bunch interior glory.
Sounds like a daunting task. The show was filmed on set so what we saw on the show was never part of the original house.
Until now!
The cast, which includes Maureen McCormick as Marcia Brady, Eve Plumb as Jan Brady, Susan Olsen as Cindy Brady, Barry Williams as Greg Brady, Christopher Knight as Peter Brady and Mike Lookinland as Bobby Brady, arrived to film the show and had an emotional reunion as they reminisced over memories of the house.
The show will also include many designers from HGTV, including The Property Bros, Lara Spencer and Jasmine Roth.
Sometimes it's just time to change...
Time To Change -- The Brady Bunchyoutu.be
People are so here for this.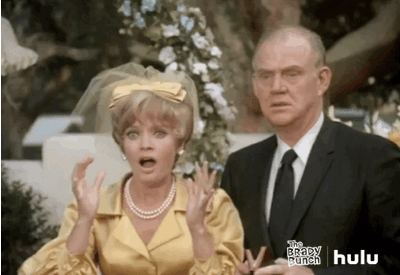 GIPHY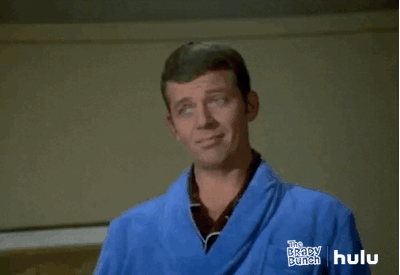 GIPHY
Sadly, actors Robert Reed who played the family patriarch Mike Brady, Florence Henderson who played matriarch Carol Brady and Ann B. Davis who played live-in housekeeper Alice have all passed away.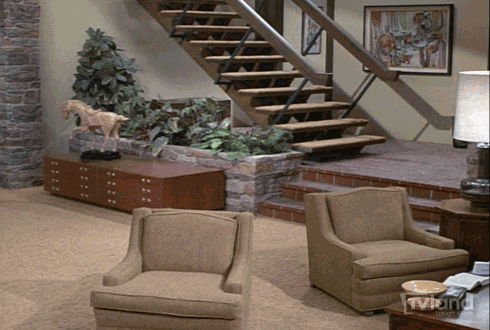 GIPHY
It looks like a lot of work, but the designers will have to keep on movin'.
Keep on Movinwww.youtube.com
This show is going to be sunshine in our day!
Sunshine Daywww.youtube.com
Did we mention we are excited?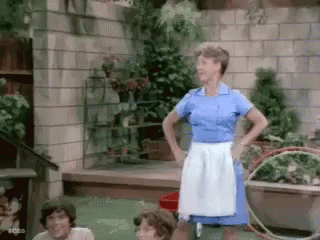 GIPHY
2019 can't get here soon enough!