A new challenge is making its way around the globe and this one doesn't desire a trace of humility.
---
The "Flaunt Your Wealth" challenge appears to have started in Russia and has now moved to China. Instead of eating Tide pods or burning themselves with deodorant, these privileged young people are posing in photographs made to look like they have tripped and spilled their material possessions.
The challenge is also referred to as "falling stars." It would seem the participants are mimicking a famous person tripping while paparazzi snap photos.
How are people playing the "Falling Stars Challenge" in China? https://t.co/3GUlFh1mnB

— CGTN (@CGTN)1540144800.0
So far the west isn't getting into it.
@InkstoneNews they just look like they all died and the irony is they cant take it with them...

— DLZMKSBTS トニック (@DLZMKSBTS トニック)1540329866.0
@InkstoneNews I'm incredibly curious and slightly fearful of what the future consists of when all these rich kids get older

— Andradé (@Andradé)1540334451.0
@InkstoneNews @rawlimark Even cats are at it.... https://t.co/q7eVVNpeZH

— B Positive (@B Positive)1540291459.0
People seem confused by the whole thing.

@InkstoneNews Shawty ain't have to flex this hard tho https://t.co/o1j9xEmU34

— 🇳🇬Your Kid's Gary Bam🇳🇬 (@🇳🇬Your Kid's Gary Bam🇳🇬)1540321650.0
@MrVicBam @InkstoneNews Why's she taking her thermostats with her, tho? https://t.co/7IE3ZOE4H3

— Bob Loblaw (@Bob Loblaw)1540326541.0
Maybe that is because American millennials aren't feeling the wealth.
@InkstoneNews American millennials got 3 jobs to afford rent 😭😭 https://t.co/pbXmhvK3F7

— Fray-san (@Fray-san)1540328398.0
@InkstoneNews @laloalcaraz When you're broke. https://t.co/GQlw4JbM3r

— El Bookworm de la Sierra (@El Bookworm de la Sierra)1540324878.0
But if you want to play this game in the U.S.A, we'll gladly unburden you of all that wealth.
@InkstoneNews Coming back to America like https://t.co/yuqdPLeewY

— Mya (@Mya)1540341015.0
@InkstoneNews How I'm pulling up in Mandarin https://t.co/2ys65Z9I78

— That Guy ⚡️Pats (5-2) (@That Guy ⚡️Pats (5-2))1540324945.0
Fuck around and do the Flaunt Your Wealth Challenge out here... everyone robbing you

— 🎃 Spooky Vega 🎭 (@🎃 Spooky Vega 🎭)1540323152.0
Perhaps it is, just a select few.
@SunbaeF @InkstoneNews The median income in China is 1/5th that of America these are just Chinese Kardashians...

— Ben Dover (@Ben Dover)1540360262.0
Maybe the next challenge will be the, "lose your belongings in the ocean" challenge.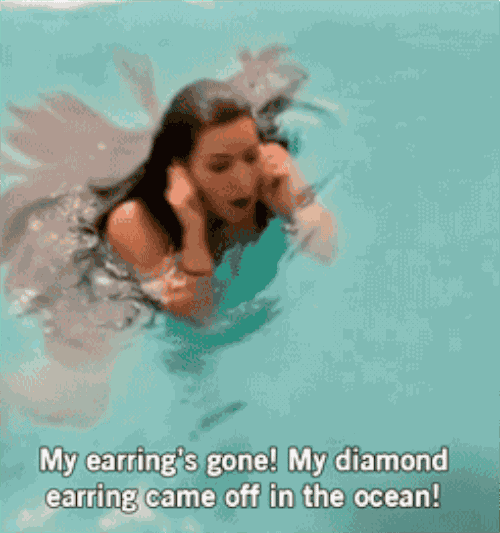 media.giphy.com
But we have a bad feeling about this.

This'll make it to America in no time. https://t.co/iVNpQyF0Ct

— Matthew A. Cherry (@Matthew A. Cherry)1540324454.0
Nothing would surprise us at this point.