*Warning: Game of Thrones spoilers ahead!*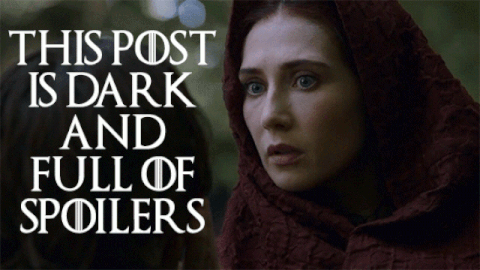 GIPHY
The Night King has been terrifying Game of Thronesfans since his debut in season 4.

---
At the time, he was played by actor Richard Brake, but the role was shortly thereafter taken over by Slovak stuntman Vladimir Furdik who, unsurprisingly, looks totally different from his ice-skinned counterpart.
Here is Furdik without makeup effects.
Despite playing the ultimate downer on screen, it turns out Furdik is a pretty chill guy.
Over 75k people follow him behind-the-scenes on Instagram to see him chilling with the rest of the Game of Thrones crew and his best Night King life.
Can you believe this is the man that almost destroyed humanity?
Furdik has a great time with co-workers and fans at conventions, where his face is well-represented amongst cosplayers.
Furdik has also appeared performing stunts in movies like 2013's Thor: The Dark World and 2012's Skyfall.
Viewers can also get a taste of his acting in Sherlock Holmes: A Game of Shadows, where he plays Andrzej.
The Night King works hard and plays hard.
Though he's not quite as recognizable without the make-up, Furdik played a pivotal role in HBO's mega-series, and fans appreciate his dedication!
Though his character is now quite dead, Furdik is looking back at his on-set days with the strong sense of humor fans appreciate in a King of the Dead.
Well done, Mr. Furdik, thank you for your hard work!
If you'll miss the Night King, you can get your very own portable version complete with dragon here.