makeup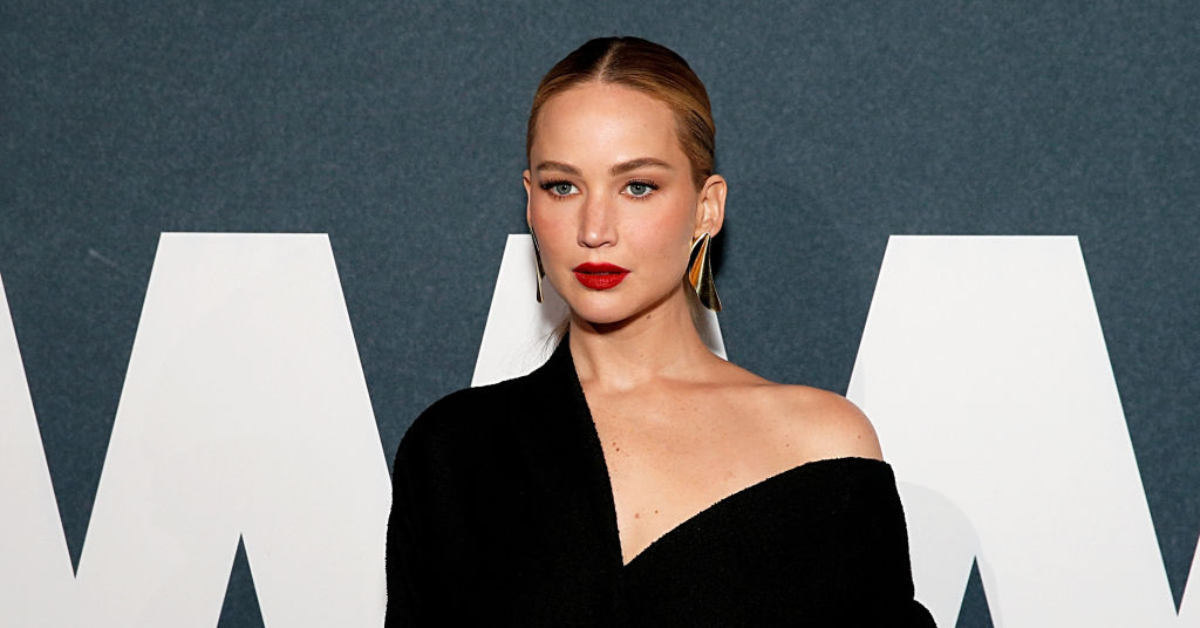 Dominik Bindl/WireImage/Getty Images
Jennifer Lawrence recently addressed the rumors that she's had "full plastic surgery" by praising her makeup artist for his work.
In a recent interview published by Interview, the actor and Kylie Jenner talked about the wonders of makeup and, relatedly, plastic surgery speculation.
After Jenner talked about the origin of her lip contouring, Lawrence credited her full lips to makeup artist Hung Vanngo.
She added that his incredible work has led people to believe she's had some work done.
"I also think it's incredible what makeup can do because I work with Hung, who overlines the lip, and I call him a plastic surgeon because everybody in the last few months since I've been working with him is convinced that I had eye surgery."
"I'm like, 'I didn't have eye surgery. I'm doing makeup.'"
Jenner then complimented Lawrence's recent look, to which the actor responded:
"Well, apparently I've had full plastic surgery."
The two shared their similar experiences dealing with critics who base their plastic surgery speculation on before and after photos taken more than a decade apart.
Lawrence shared:
"I started at 19, so I get the before-and-after pictures from when I'm 19 to 30, and I'm like, 'I grew up. I lost baby weight in my face, and my face changed because I'm aging.'"
"Everybody thought I had a nose job, and I'm like, 'I've had the exact same nose. My cheeks got smaller. Thank you for bringing it up."
Jenner could relate:
"But it's also the same with me. I'll see before-and-after photos when I'm 12 years old versus 26, and my eyebrows are filled differently. I have contour on."
"I'm like, 'How can you compare my 12-year-old face and say I've gotten my jaw shaved and eyelids removed?' I'm like, 'What are we talking about?'"
Many on social media agreed that features change with age.
But some still aren't convinced that Lawrence hasn't gone under the knife.
Everyone, however, could agree she's stunning.
And we concur.
Keep reading...Show less