Madison Brengle wasn't expected to dominate at the U.S. Open. The tennis player from Delaware is young, relatively unknown, and espouses a training regimen that goes against what many of us are taught to believe an elite athlete's regimen looks like.
We are lead to believe that elite athletes spend all day training, eating for fuel not fun, and never touching things like cannabis or alcohol. Michael Phelps "blew" the cannabis myth out of the water. (That joke was layered and sophisticated and I stand by it.)
Now it looks like Madison is here to vouch for the "chill out and drink" method of training.
Brengle's laid back approach infuriated some, but her results are undeniable.
She beat Dayan Yastremska solidly, but the thing people most enjoyed about that match was watching Madison Brengle tell Yastremska's coach to calm down. Coach wasn't exactly thrilled that Brengle was beating the no. 19 player (it was 5-2 at that point) and was quite passionate about expressing it.
Brengle was like: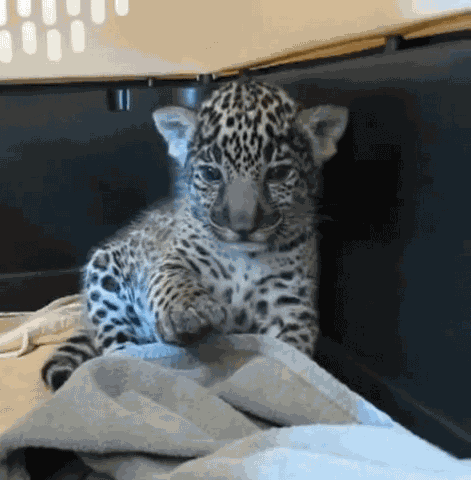 Chill Leopard GIFGiphy
Brengle ended up defeating Yastremka 6-2 and 6-3. Not only did she win, she dominated. And then she gave a doozy of a post-match interview.

When asked about how she has been training between matches, she explained that she kind of gently hit a tennis ball around with a friend for about a half hour. Her entire demeanor is laid back and unbothered; Brengle makes it seem so easy.
After the interview was over, Brengle spotted Arina Rodionova, the player she had beaten in round 1, in the empty stands. Arina is off camera for a moment, but we do see Madison reacting to her and reaching out as she walks towards the player.
Brengle then playfully shouts "alcohol!" and is handed a mini-bottle of wine by Rodionova.
The two women share a toast and a distant drink, keeping a large space between them as they sip. A still shot of the moment makes these two seem impossibly cool.
Camaraderie and wine—U.S. Open 2020.
Shout out to Brengle's pinky up technique.
Keepin' it fancy.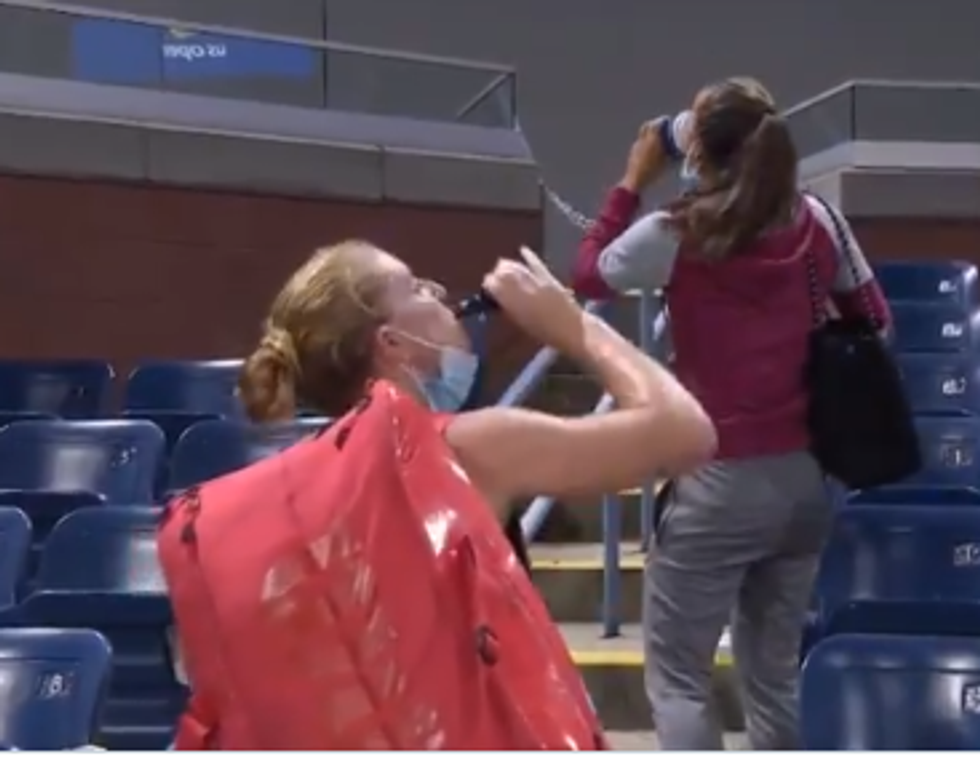 @BenRothenberg/Twitter
Brengle's whole vibe has the internet falling in love and this wine thing is the cherry on this sundae of her awesomeness.
The interview and toast hit Twitter in a big way.

Madison Brengle's chill vibe is bringing people together.
Even Rodionova, the player who brought Brengle her reward wine, had something to say about the moment... or rather something to give us a zip-lip emoji about.
So we want to know... if you just got a big unexpected win in a major competition, what's in your celebration cup?