A recent Twitter post features an excruciating 17 seconds of local news coverage.
It takes place at a Trump rally in Toledo, Ohio as a Trump supporter is asked to name something the 45th President has "done well."
---
The rally was in friendly territory for Trump.
In the 2016 election Trump took Ohio with nearly 52% of the vote, trouncing Clinton's 43%.

One reporter at the event asks a simple question of one supporter:
"What is something that you believe the President has done well?"
The response was, well, sparse.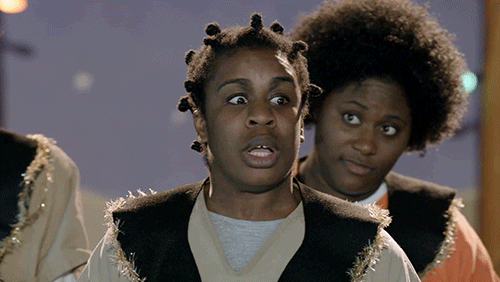 Giphy
Needless to say, Twitter had a field day with this gem.
As is common with Trump-based content, some responses were a little more depressed and horrified than amused.
And some were just good old fashioned sleuthing.

The deafening silence of this young man is a stark contrast to what's far more typical MAGA behavior.
See below for a more run of the mill Trump rally experience.
With the next presidential election coming later this year—November 3, 2020, to be exact—expect to see loads more Trump rally clips for the next 8 months.
It'll be up to you whether you go the direction of laughter or horror.
This shirt summarizing the accomplishments of the Trump presidency is available here.
Amazon