Donald Trump has boasted about his business acumen for as long as he's been running the Trump Organization.
---
During the 2016 presidential campaign, Trump had no problem reassuring his supporters that he'd bring the same business savvy to the Oval Office if elected, often referring to his best-selling book, The Art of the Deal, as evidence.
Not so fast, says Kurt Eichenwald, a fellow best-selling author and contributor for Vanity Fair and MSNBC. In a tweet on Wednesday, Eichenwald made a bold claim: "If Trump had put his inheritance in a stock mutual fund and done nothing, he'd be worth $17B more than he is. Worst businessman ever."
If that's true, it's a pretty staggering statistic. Twitter wanted some additional information:
Luckily, Eichenwald had written a piece for Newsweek in 2016 that he shared, noting that things have only continued to worsen for Trump:
In the article, Eichenwald notes:
In 1982, Trump reported to New Jersey regulators a personal net worth of $321 million, built largely on his father's connections, as well as loans and guarantees for bank credit. Two years later, a Trump lieutenant testified that his worth had not changed much. In 2004, in reviewing his application for a loan, Deutsche Bank concluded he was worth $788 million. Trump now makes the highly dubious claim that he is worth $10 billion; Forbes estimates that the real number is $3.7 billion. That's a lot of money, to be sure, but suppose Trump had never done any deals and instead sold all of his assets back in 1982 and invested them in a fund based on the Standard & Poor's 500 index. With dividends reinvested, he would have increased his wealth to $535 million by 1985. By 2004, his personal wealth would have increased to $5.9 billion. And three years ago, he would have exceeded what he claims to be worth now by more than $1 billion; today, he would be worth more than $13 billion, just under three times the Forbes estimate.
So in just a single year, Trump could be worth $4 billion more. Just by not having touched his inheritance.
Twitter seemed appalled by the news, although not everyone was shocked:
In essence: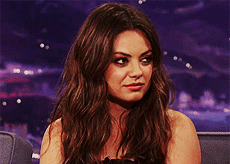 Please SHARE this with your friends and family.