Trader Joe's may or may not be known for their holiday treats, but one Trader Joe's original is getting some extra attention this year, and it isn't just because of how tasty it looks.
---
For some customers, Jingle Jangle simply sounds like a fun name for a mix of holiday snacks. But for fans of the popular CW show Riverdale, based on the Archie comics, it has a different connotation entirely.
You see, in season 2 of the show, a major plot point has been how a new party drug called Jingle Jangle is gaining popularity among the teens in town, causing them to be high for several days, and acting something like this: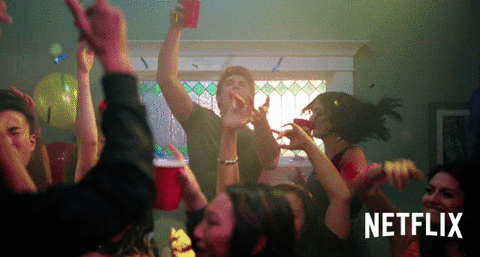 In the show, the drug is sold in pixie stick form, and (SPOILER), Archie starts using it to stay awake for several days at a time to protect his dad from murderers. Very intense.
So imagine Riverdale fans' surprise when they walked into Trader Joe's to find Jingle Jangle for sale with a sign saying: "the seasonal treat will sweep you off your feet." And for the low price of just $8.99:
Where my Southside Serpents at???? https://t.co/K8aiKn2YQq

— Madison Malone Kircher (@Madison Malone Kircher)1511917027.0
Twitter users were flabbergasted:
I can't believe they're selling this right out in the open at Trader Joe's https://t.co/YY5MBJib1G

— Alana Russo (@Alana Russo)1511842438.0
Ok there's definitely actual drugs in this #cantstop https://t.co/745NWBALqm

— Carrie Raisler (@Carrie Raisler)1511916856.0
Even Netflix got in on the faux outrage:
Disgraceful https://t.co/dHk23EjJ6L

— Netflix US (@Netflix US)1511844382.0
Although it did seem sort of tempting to some...
@netflix But let's be honest, we all want some so we can be this lit https://t.co/r7kWQs73Pn

— Kashief Targaryen (@Kashief Targaryen)1511844730.0
@kashiefmckenzie It's that classic jingle jangle feelin'

— Netflix US (@Netflix US)1511844767.0
Trader Joe's is my drug dealer. "Lemme get an ounce of that Jingle Jangle." https://t.co/5egtFF7QN2

— 🍾 Happy Tobes Year!🍾 (@🍾 Happy Tobes Year!🍾)1512055920.0
Trader Joe's definitely had some explaining to do. Lucky for us, a reporter from Vulture asked the hard questions, and it turns out the name is just a coincidence. In fact, Trader Joe's Jingle Jangle has been around for several years.
No, the Jingle Jangle at Trader Joe's isn't that drug from "Riverdale" https://t.co/c7gWbf46Ha https://t.co/I9Z0JvVMnG

— BuzzFeed (@BuzzFeed)1512068340.0
A representative from Trader Joe's said: "Trader Joe's Jingle Jangle was introduced years ago. It's just a fun name that plays off of sleigh bells referenced in Christmas carols, since it is a holiday item. It's also a fun way to describe the sound customers might hear when they give the tin can a shake."
So if anything, Riverdale stole the name. Looks like maybe someone on the writing staff has an addiction to chocolate holiday treats:
Chocolate jingle jangle #Riverdale https://t.co/zNRKYGN47C

— Celeste (@Celeste)1512067136.0
It would appear this Jingle Jangle might be required snacking during future viewings of Riverdale:
Seriously. Trader Joe's is not fucking around. https://t.co/5kkU92NGPm

— Carrie Raisler (@Carrie Raisler)1511917145.0
"this" was the Jingle Jangle ha https://t.co/2TZjoc1qfl

— Jessica Taylor (@Jessica Taylor)1512015687.0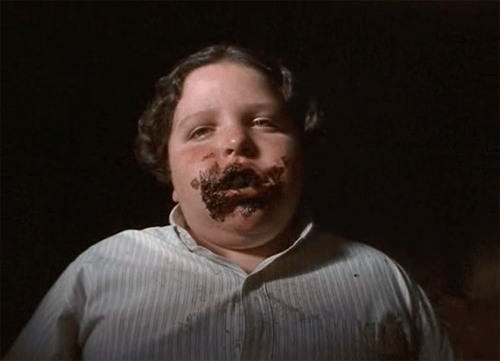 Please SHARE this with your friends and family.