Tag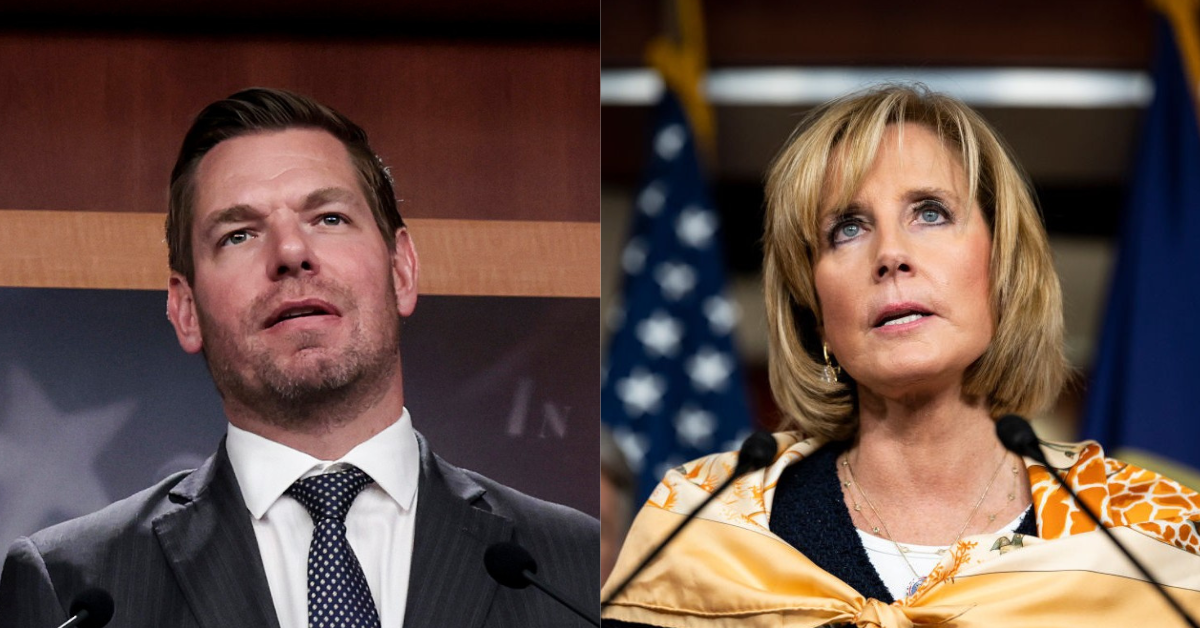 Anna Moneymaker/Getty Images; Bill Clark/CQ-Roll Call, Inc via Getty Images
Claudia Tenney, Republican Representative for New York's District 22, retweeted a crude photoshopped meme mocking the attack on Paul Pelosi, and most of Twitter is calling her out for it—including California's Representative Eric Swalwell.
Tenney shared a photo of a house that was recently investigated by the FBI in their investigation into the attack on Paul Pelosi, over which someone had photoshopped several men holding giant hammers.
Tenney's caption:
"LOL"
@claudiatenney/Twitter
Nancy Pelosi's 82-year-old husband Paul was attacked with a hammer and suffered a skull fracture severe enough to require surgical repair. He is expected to make a full recovery, but remains hospitalized.
California Democratic Representative Eric Swalwell apparently wasn't willing to tolerate this level of cruelty from a colleague, and called Tenney out on Twitter.
"The husband of one of your colleagues is being treated in an ICU right now and this is your response? To mock his attack? When you were raising your son, did you ever tell him to laugh at the pain of others? Or did you teach him better? This is disgusting. Delete it."
Yes, 4 days after the tweet was posted, it is still live.
Although, as Aaron Rupar notes, she did disable the replies.
Many joined Swalwell in their scorn for Tenney's tweet.
Representative Swalwell was far from the only Twitter user taking Tenney to task for her gross lack of empathy.

Those calling Tenney out include her NY-24 Democratic challenger Steven Holden.
It remains to be seen whether this example of Tenney's cruelty will affect voters next Tuesday.