Human innovation has breached a brave new frontier after a student turned a tin of mints into a working, portable Nintendo Wii.
Aden Shank, 23, fitted the circuitry of the games console inside a tin of Altoids and added controls and a display to its front.
---
The KillMii is finished! It's a fully functional Wii portable inside an actual Altoids tin. It runs hot, has a 10 m… https://t.co/C2qv2HakEH

— Shank (@Shank)1538347917.0
The remarkable creation can play any Wii game and even wirelessly connect Wii remotes should you wish to use one of the console's motion-sensor-controlled games – but Aden wouldn't recommend it as a practical outlet for gamers.
"What is it like to play it? Awful," Aden, a business student from Texas, told the Press Association. "The controls are made to be small, not practical."
@Br3nt_D3ad @comicfire Nope. Charge for 3 hours, play for 10 minutes.

— Shank (@Shank)1538527449.0
@Br3nt_D3ad @comicfire Tl;Dr is electrical engineering. I needed a tiny battery that can put out enough current to… https://t.co/0nvFnSRt2w

— Shank (@Shank)1538527955.0
Lovingly nicknamed the KillMii, the portable device has a short battery life, difficult controls and struggles with overheating, but Aden made it to prove it could be done rather than practical use.
Turning games consoles into portables is Aden's hobby and one he shares with many on online communities.
"When I started making portables about four years ago, there was no documentation on the Wii, and I knew nothing about electronics," said Aden.
"I encourage anyone interested to give it a go. It's expensive, time consuming, and difficult, but you will learn so much along the way."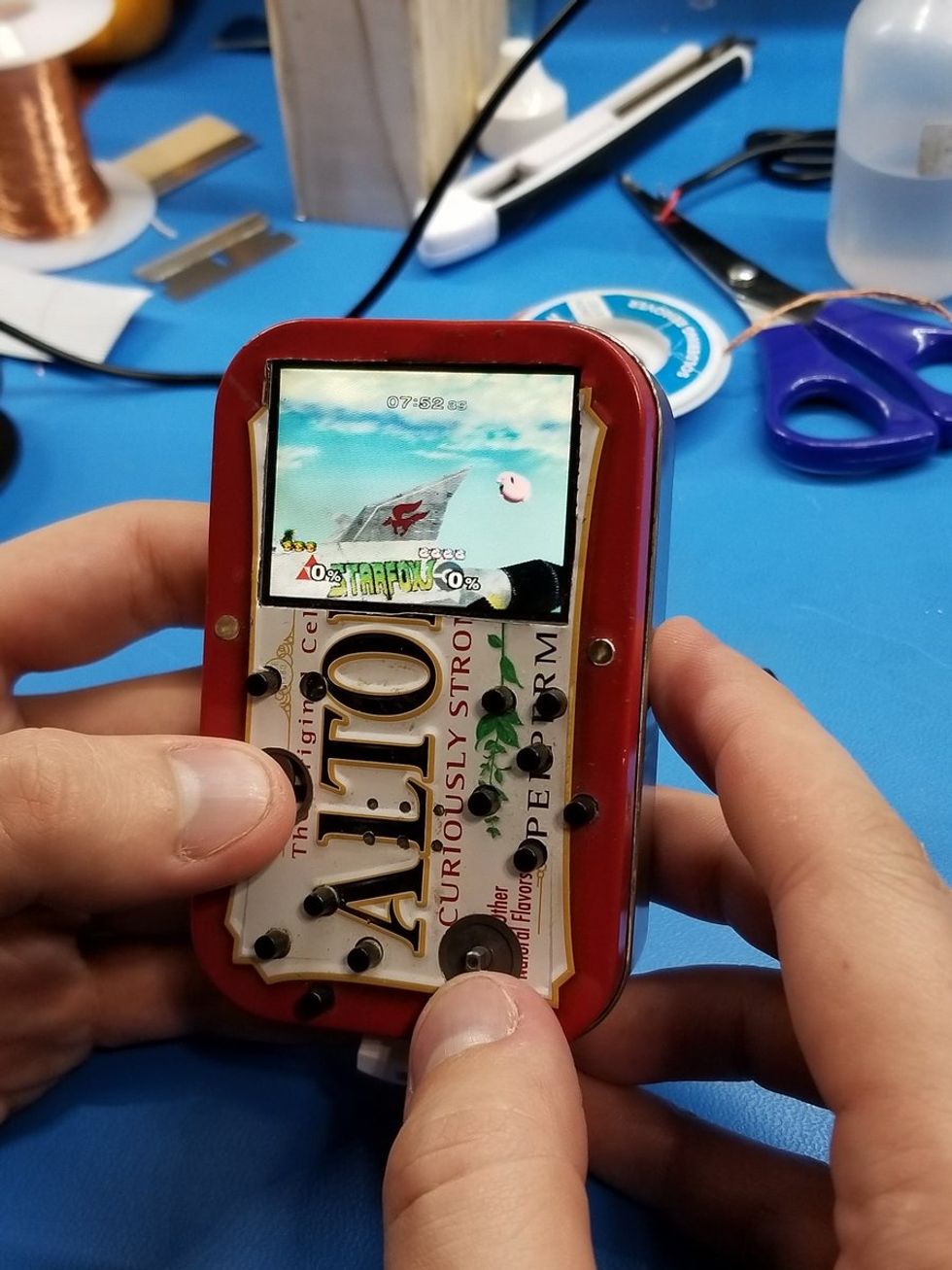 (@dyxlesci/Twitter)
Many of Aden's fellow hobbyists helped in the device's creation, such as Aurelio Mannara, who built the device's miniature control pad.
It's such a satisfying hobby with a great community," said Aden. "I'd like to give a thanks to Gman for helping me finish it, as well as Aurelio, ShockSlayer, and the BitBuilt community for all their support along the way.
Shoutouts to the @UTAFabLab! They were amazing and helped me make the decal necessary to cut the holes for my Kill… https://t.co/NkWh4Oqhfq

— Shank (@Shank)1538977758.0
"The Bitbuilt community spent years reverse engineering the Wii in order for us to trim down the motherboard and rewire many of the parts, as well as writing software to allow it to work without some components.
"That's how we were able to get it so small."
Fans of Aden's work expressed interest in making small technical creations like his, and he offered them some advice and encouragement:
@Estrus_flask @SaintSluggo Don't go an emulator on this. Handheld dolphin still has a ways to go. You can get backu… https://t.co/WYGa5xJ3yZ

— Shank (@Shank)1538555711.0
@Estrus_flask @SaintSluggo Idk raspis might be the easy way to start, but idk much about them. I dug straight into… https://t.co/wFNVwcs7xo

— Shank (@Shank)1538556499.0
@GuyFromJohto @callumk2000 Go for it! You learn so much along the way. I cant recommend it enough!

— Shank (@Shank)1538718699.0
Aden even posted a video of the KillMii in action on his YouTube channel, which you can watch below:
People were very impressed with the miniature Wii:
@GuyFromJohto @callumk2000 Thanks. Couldnt have done it without Gman!

— Shank (@Shank)1538703118.0
@dyxlesci @Br3nt_D3ad @comicfire LMFAOOOOOOOO I LOVE THIS!!! It's very self reproaching. Like, "I suck, but I exist… https://t.co/cmTY2GgNWs

— #SweetBoysAssociation (@#SweetBoysAssociation)1538673819.0
@dyxlesci @Br3nt_D3ad @comicfire That's some apple level stuff. I'm surprised this isn't the new iPhone

— King Lo (@King Lo)1538677706.0
@dyxlesci @Br3nt_D3ad @comicfire https://t.co/6AQ1jZ86Bw

— BK201 (@BK201)1538556001.0
So, next time you go to throw away an empty tin of mints, just remember the potential it holds.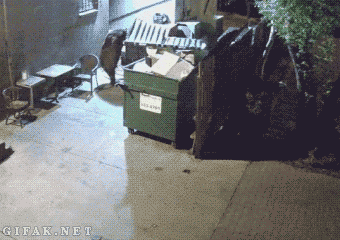 Giphy
A version of this article originally appeared on Press Association.