Cori Broadus, the 23-year-old daughter of rap icon Snoop Dogg, has recently gone public on Instagram to call out trolls saying her boyfriend is only dating her because of who her dad is.
Broadus took to her Instagram Story to call out the vicious bullying she has suffered since her boyfriend, Wayne Duece, posted a tribute to her for her birthday that included a photo in which she wore no makeup and had her hair in cornrows.
The post generated dozens of hateful comments mocking Broadus' appearance in the photo and claiming Duece was only dating Broadus for her money. Many of the comments placed particular focus on Broadus' body type and skin tone.
Along with screenshots of the photos that generated all the hate, Broadus posted a lengthy call-out of the trolls.
See screenshots of the post below.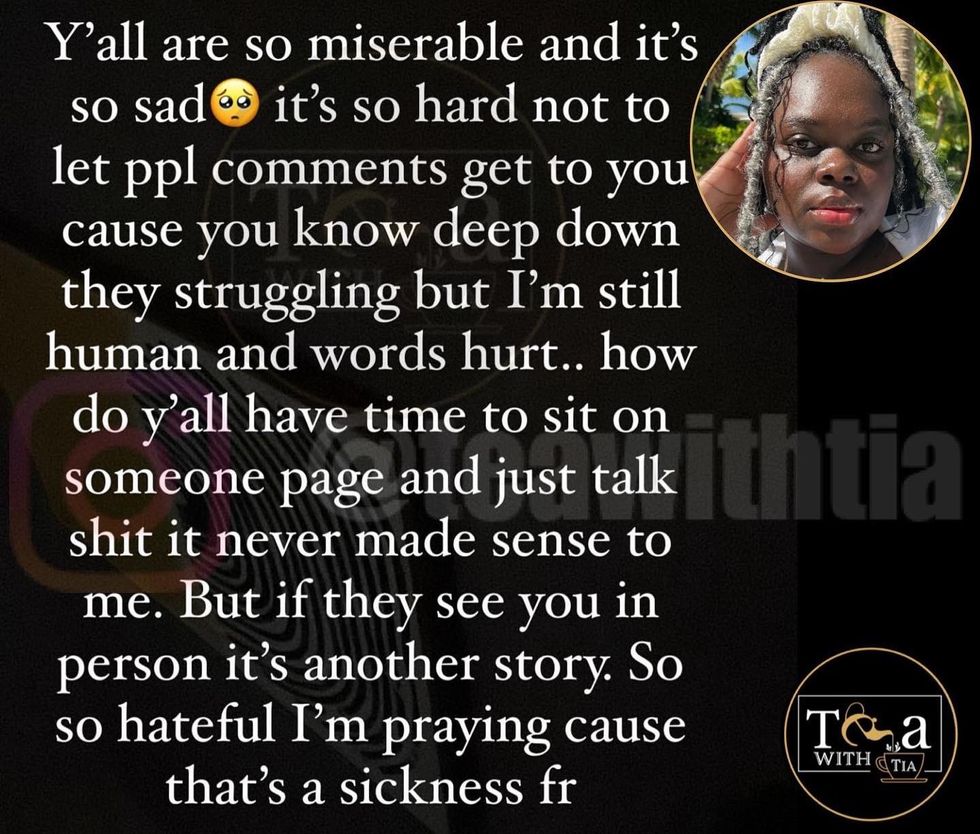 @_TeaWithTia/Twitter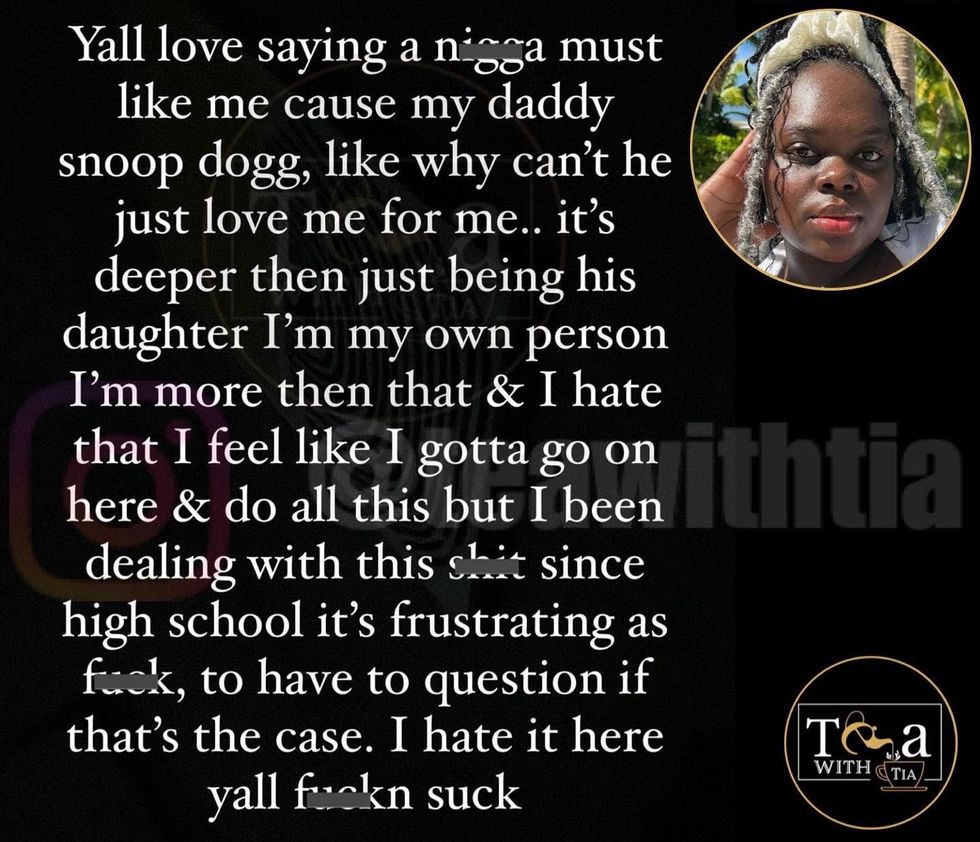 @_TeaWithTia/Twitter
Broadus did not mince words in her Instagram post.
She wrote:

"Y'all are so miserable and it's so sad🥺 It's so hard not to let ppl comments get to you cause you know deep down they struggling but I'm still human and words hurt."
"How do y'all have time to sit on someone page and just talk sh*t it never made sense to me. But if they see you in person it's another story. So so hateful I'm praying 'cause that's a sickness [for real]."
Broadus shared how much the comments hurt, especially given how long she has dealt with similar criticism.
"Y'all love saying a [n-word] must like me cause my daddy Snoop Dogg, like why can't he just love me for me."
"It's deeper than just being his daughter I'm my own person I'm more then [sic] that & I hate that I feel like I gotta go on here & do all this but I been dealing with this sh*t since high school it's frustrating as f*ck, to have to question if that's the case."
"I hate it here y'all f*ckn suck."
Broadus' call-out generated lots of discussion of colorism—the practice of racial minorities discriminating against people of their own race on the basis of their skin tone with lighter tones usually being considered more desirable than darker ones.
Some of the commenters on Duece's post honoring Broadus even claimed to know Duece likes lighter-skinned Black women, citing this as proof he was only with her to access her presumed wealth.
The cruelty in the comments left people on social media saddened and outraged, especially since Broadus has been candid about her struggles with mental health in the past.
Broadus has been open about her struggles with depression and suicidal thoughts due to the bullying and colorism she has endured, as well as her struggle with the auto-immune disorder Lupus.
Here's hoping her words get through to people.