In two videos posted to his Instagram, rapper Snoop Dogg tore into the New York Police Department, accusing them of racially profiling him during the middle of a traffic stop.
---
"Asking homegirl the gang of questions," Snoop says in one video as an unseen police officer talks to the driver.
"We all got seatbelts and shit back here, cuz, what the f*ck is he looking at?"
No further details of the violation have been released (though it appears Snoop's driver received a ticket for a window tint), but in a second video, Snoop proceeds to question whether the officer who stopped the car is an American citizen:
"Why is it always some motherf**ker that ain't from America that pull you over?! The slushie machine is broken motherf**cker … you got your citizenship?!"
"Why is it always some muthafucka that ain't from America that's some sort of kind police officer or pull-you-over kind of nigga? Nigga your registration and paperwork ain't even together muthafucka."
Snoop then cautioned his fans to "keep alibis around you" because police officers are "out to get your ass."
The rapper was called out, with many accusing him of bigotry.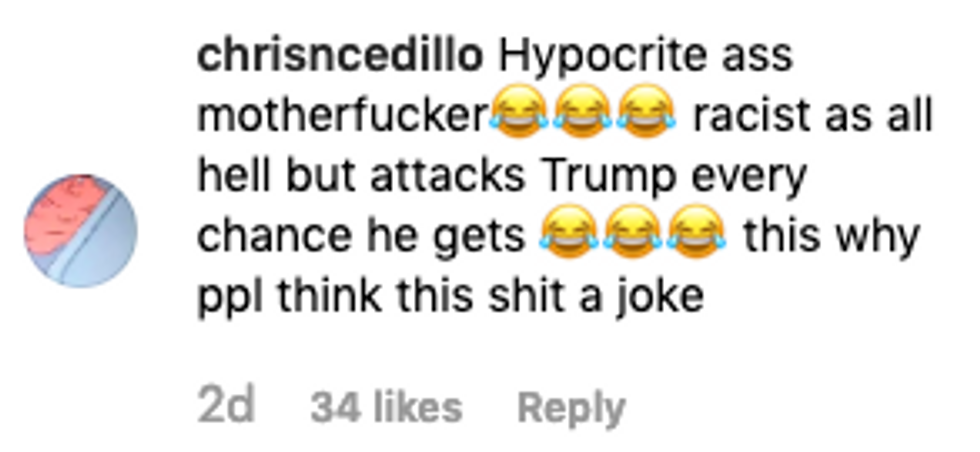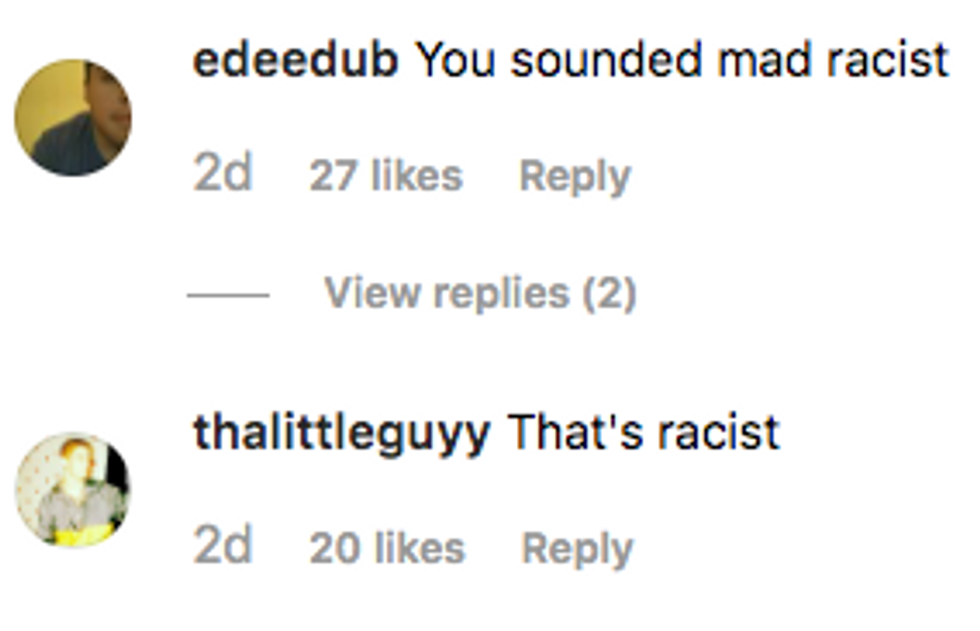 Snoop Dogg is a vocal critic of President Donald Trump and has spoken out against his immigration policies.

Last year, he tweeted a message supporting "Dreamers," recipients of the Deferred Action for Childhood Arrivals (DACA) program.
we r all dreamers ✊🏿 call Congress n demand they pass #DreamAct !! https://t.co/8ktBPSlXit https://t.co/GeExteuRoQ

— Snoop Dogg (@Snoop Dogg) 1515269440.0
However, Instagram users were quick to point out the comments he made about the police officer sound like something Trump or his supporters would say: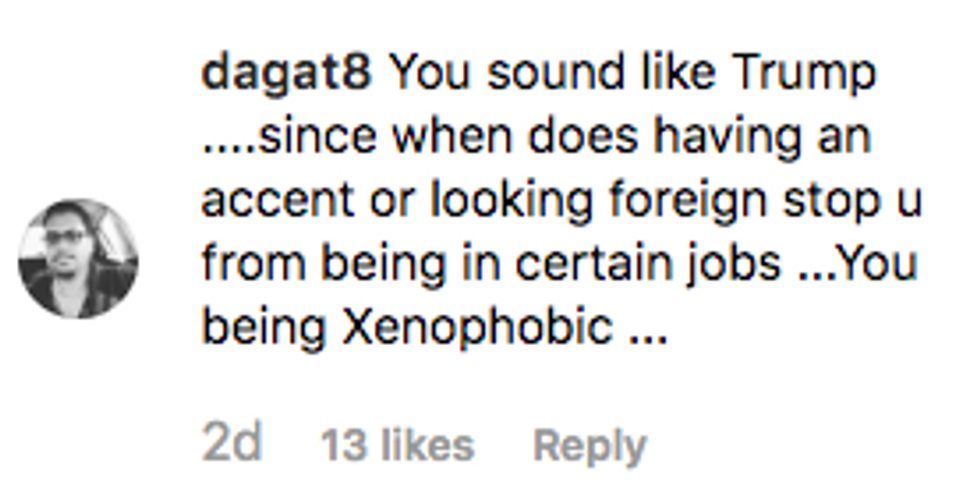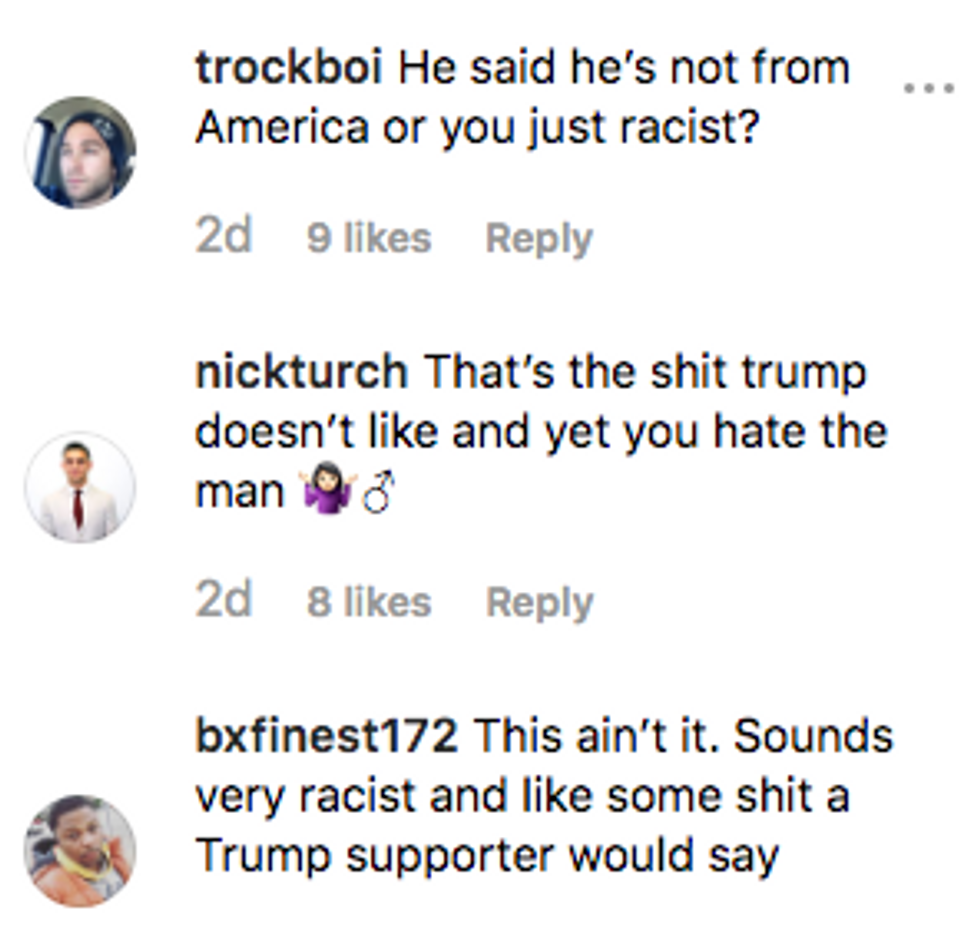 And someone even mentioned this isn't the first time Snoop has made these kinds of comments.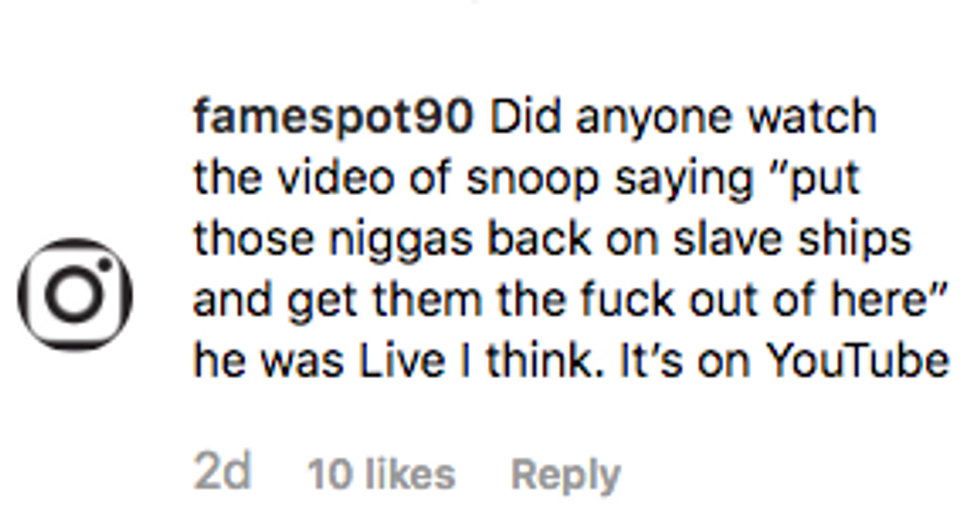 It sounds like Snoop might not be as opposed to some of the actions the Trump administration has taken against immigrants as he claims to be.
The Trump administration announced in 2017 it was ending DACA, which placed more than 800,000 undocumented people who were brought to the United States as children at risk of deportation.

Lower court rulings have prevented the government from shutting the program down and the Supreme Court has declined to hear their appeals.