A clinical scientist who suffers from scoliosis – or curvature of the spine – claims bell ringing at her local church has cured the chronic back pain which has plagued her since childhood.

---
Mom-of-two Natalie Bleackley, 49, had spinal fusion surgery, aged 12 – like Masters winning golfer Tiger Woods – to stabilize her back after it developed a "hump" almost overnight, due to a rapid growth spurt.
Sadly, despite the operation to fuse together two or more vertebrae, she was still plagued by constant aches, which prevented her from pursuing hobbies such as rock-climbing and canoeing.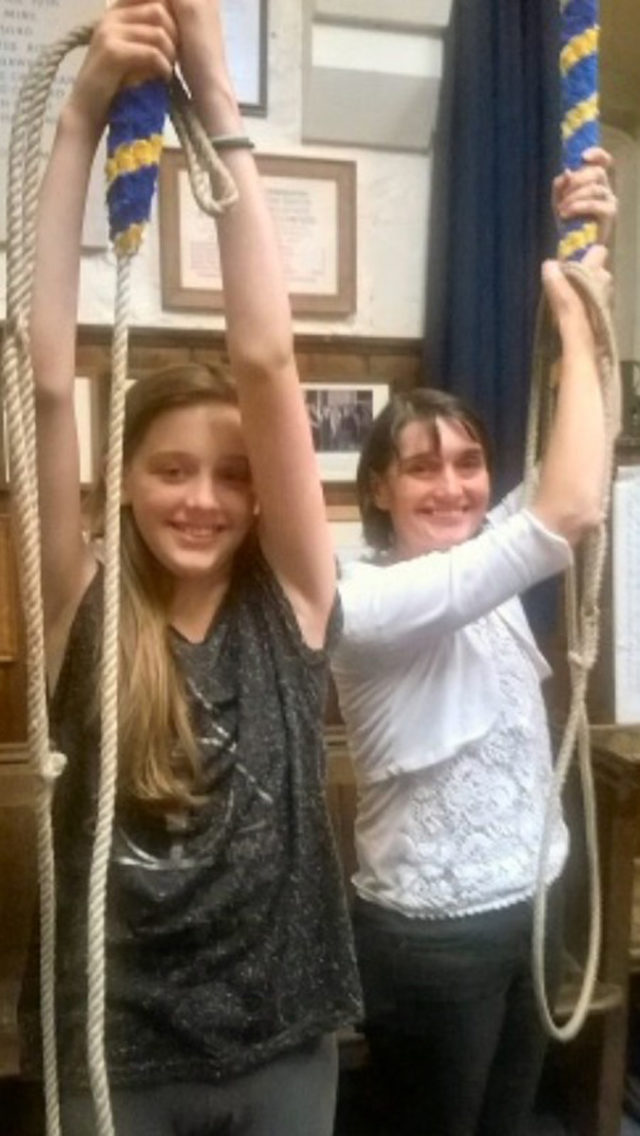 Natalie and Jemima bell ringing (PA REAL LIFE/Collect)
But a few months after taking up bell ringing following a 'taster session' at the Anglican Church of St Mary and St Nicholas in Leatherhead, Surrey, near the home she shares in Ashtead, with her chartered engineer husband, John, 53, and their daughters, Jemima, 15, and Maddie, 13, the pain magically vanished.
Natalie, who works at the Royal Marsden Hospital in Sutton, explained: "After the operation that I had as a child, I was left with an occasional niggle in my lower back, which gradually over the years got worse and worse until, by my early 30s, a dull, painful ache was always there.
"Then, after a few months of bell ringing, I was walking down the street one day and I realized that the pain had completely vanished."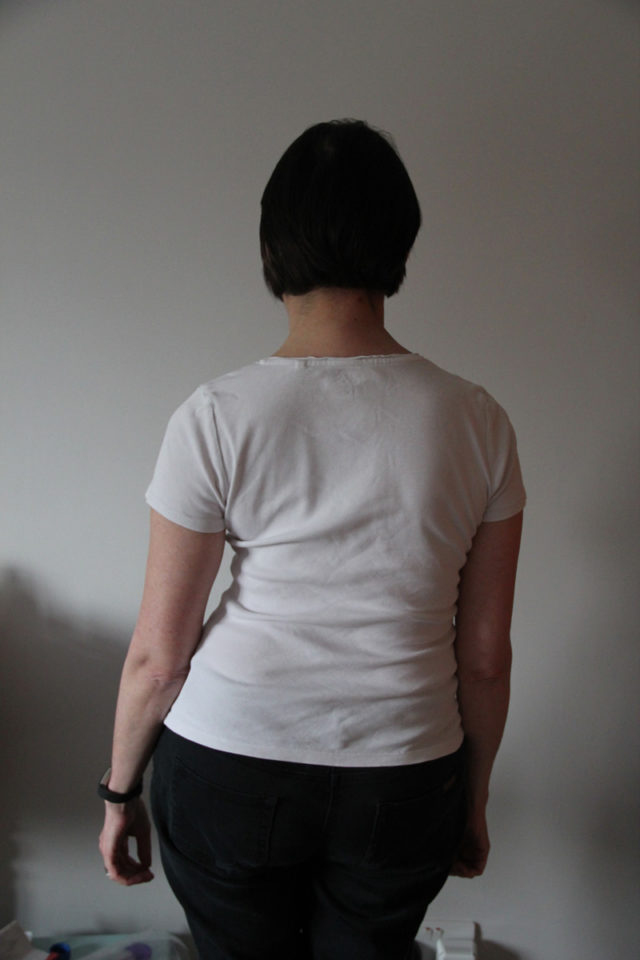 Natalie's curved spine (PA REAL LIFE/Collect)
Putting the transformation down to the slow stretching of her spine when she is pulling up and down on the bell ropes, Natalie, who enjoys the pastime twice a week, describes her change of fortune as being like a "cloud lifting".
She continued: "It never occurred to me before I decided to give bell ringing a go that this might have a benefit for my back. I just saw it as a social activity.
"The fact that it has helped to cure a lifelong health problem has been both amazing and unexpected."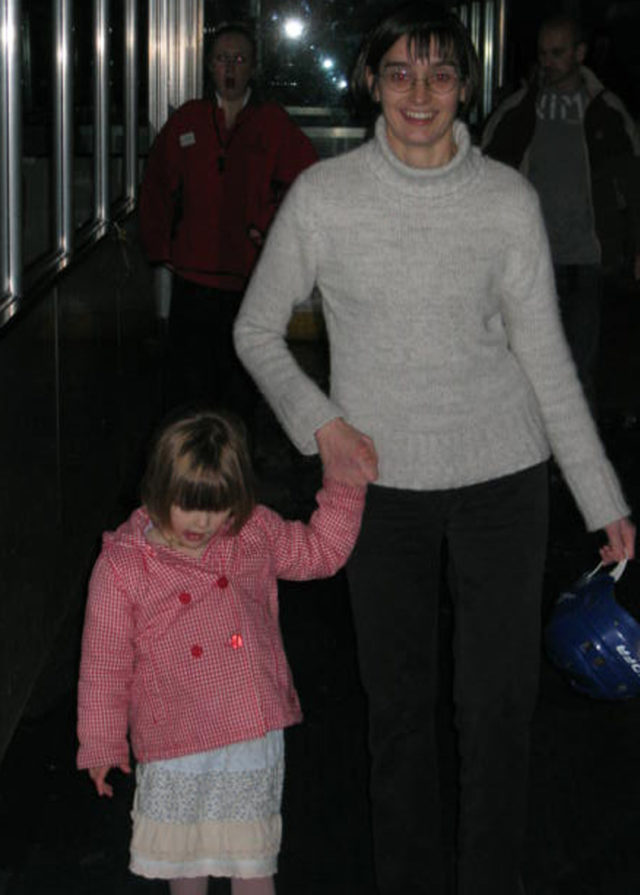 Natalie and Jemima (PA REAL LIFE/Collect)
A healthy child, Natalie's back problems began aged 12, when she suddenly realized she had developed a "hump" at the top of her spine while one day looking at her hair in the mirror.
Diagnosed with adolescent idiopathic scoliosis – when the spine curves to one side as a result of a growth spurt – she had a five-hour operation, during which surgeons fused some of her vertebrae together by placing an additional section of bone in the space between them, helping to strengthen her back and realign the spine.
During a lengthy recovery, Natalie was starting at secondary school wearing a plaster cast around her entire torso for nine months, to help stabilize her spine as she grew.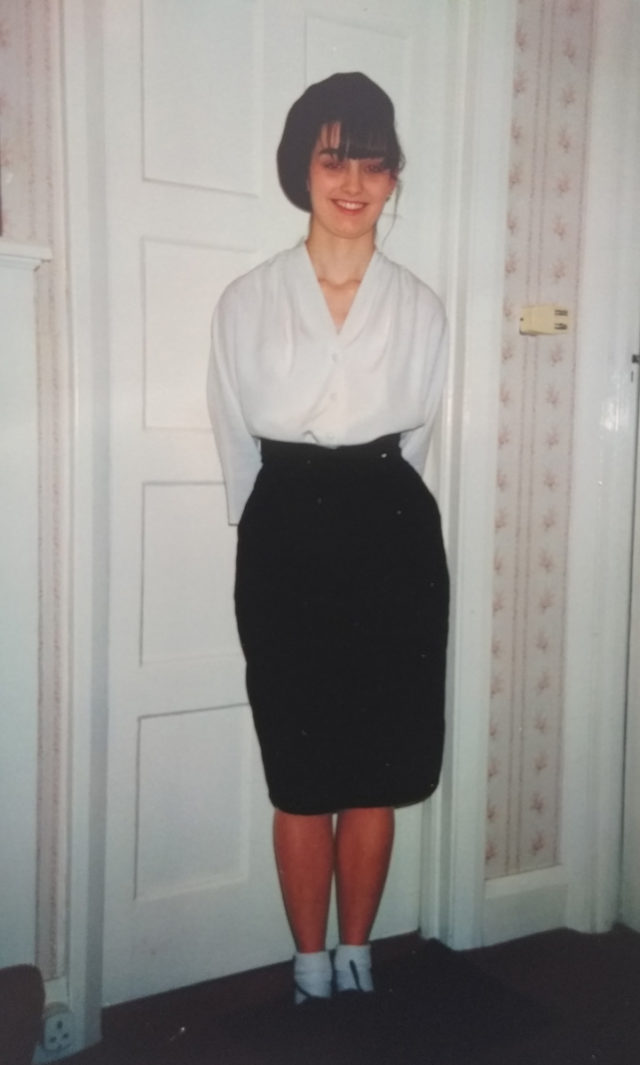 Natalie aged 20 (PA REAL LIFE/Collect)
"It was a little daunting, starting at a new school having just had this big operation," she recalled, explaining that her spine was stabilized, rather than completely straightened by the operation, leaving her with a still-visible bend and a lopsided ribcage, with the right side protruding more than the left.
"Thankfully everyone was really lovely and I never felt at all embarrassed by my condition."
Unable to take part in sport for a year while her back healed, to her relief, Natalie began her second year at the school cast-free and able to join in with the same activities as her classmates.
Natalie,Jemima and Maddie (PA REAL LIFE/Collect)
Reaching her mid-teens, however, she began to feel an intermittent sharp pain at the nape of her neck and at the base of her spine – claiming that a doctor told her this was not unusual.
Apparently, it resulted from the non-fused parts of her spine overcompensating for the movement lost by those which had been effectively welded together.
But the odd twinges she suffered at first began to worsen until, by the time she reached her 30s, she was in constant pain in the lumbar – or lower – spine.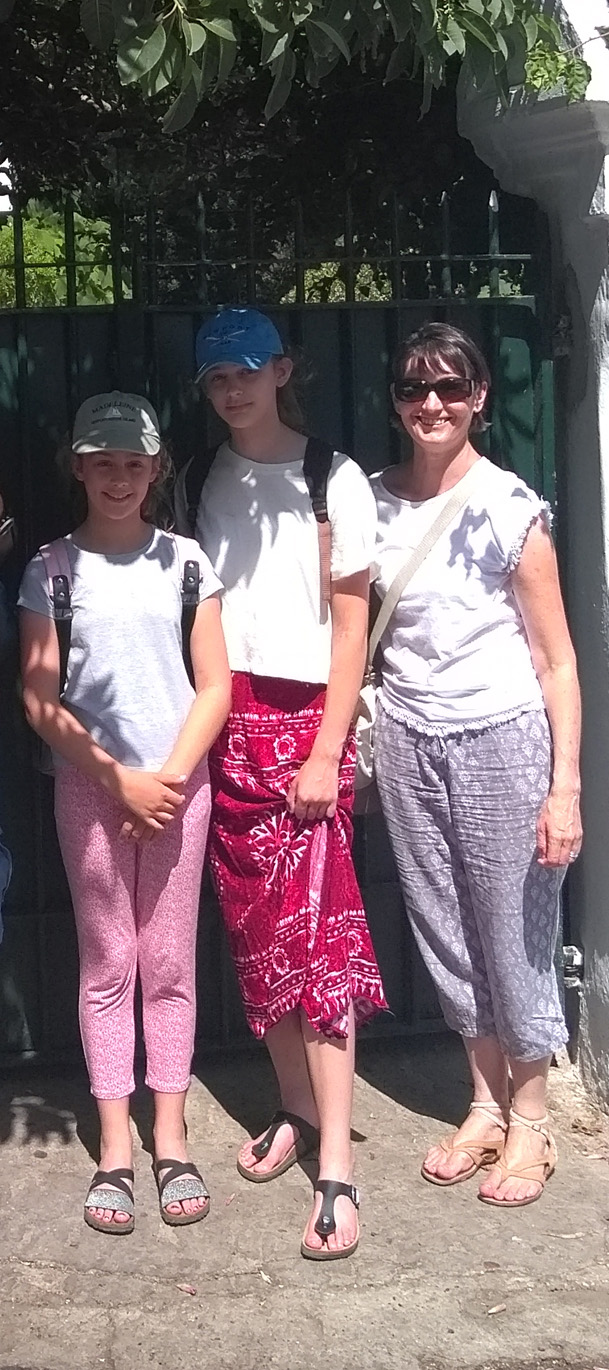 Natalie,Jemima and Maddie (PA REAL LIFE/Collect)
She also experienced stiffness, which made her uneasy about going on walking holidays, rock climbing and canoeing – all activities she had enjoyed before.
"I would go and see the doctors to complain about having back ache, but they said it was normal for people who had had spinal fusion and that there was nothing they could do for it," she said.
Then in June 2014, she took up bell ringing or campanology after her daughter Jemima spotted an advert for a 'taster day' at the Church of St Mary and St Nicholas in Leatherhead, two-and-a-half miles from their Surrey home, and expressed an interest in trying it.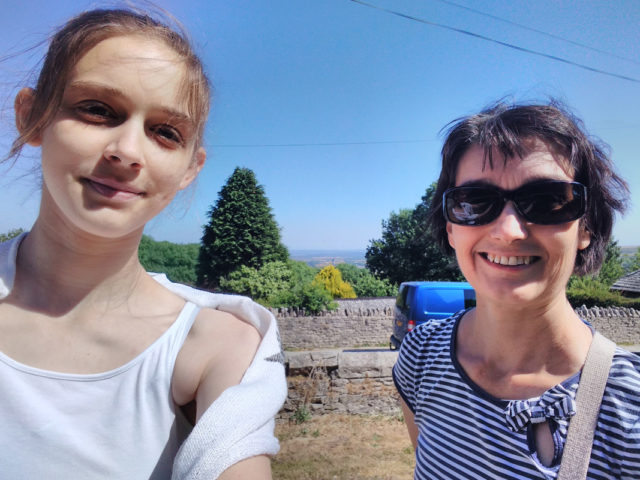 Natalie and Jemima (PA REAL LIFE/Collect)
Thinking at first that she would simply be accompanying Jemima, who was too young at the time to take part without parental supervision, instead Natalie decided to join in and loved it, later signing up for a six-week course throughout the summer.
"It can be quite scary at first because these bells – of which there are 10 at St Mary and St Nicholas – are extremely heavy, with the smallest weighing around 400kg," she said.
"It's a real physical challenge being able to control the bells, as well as a mental one, playing in a band with nine other people."
Natalie,Jemima and Maddie (PA REAL LIFE/Collect)
She added: "I really took to that, along with the social aspect of playing as a group."
By the end of the summer, Natalie and Jemima were bell ringing twice a week – once for midweek practice and once on Sunday – and agreed to carry on as part of the church campanology team, only for her to realize that November that the pain in her back had gone.
Natalie, who will be bell ringing this Easter Sunday, continued: "The ache has been such a constant feature of my life."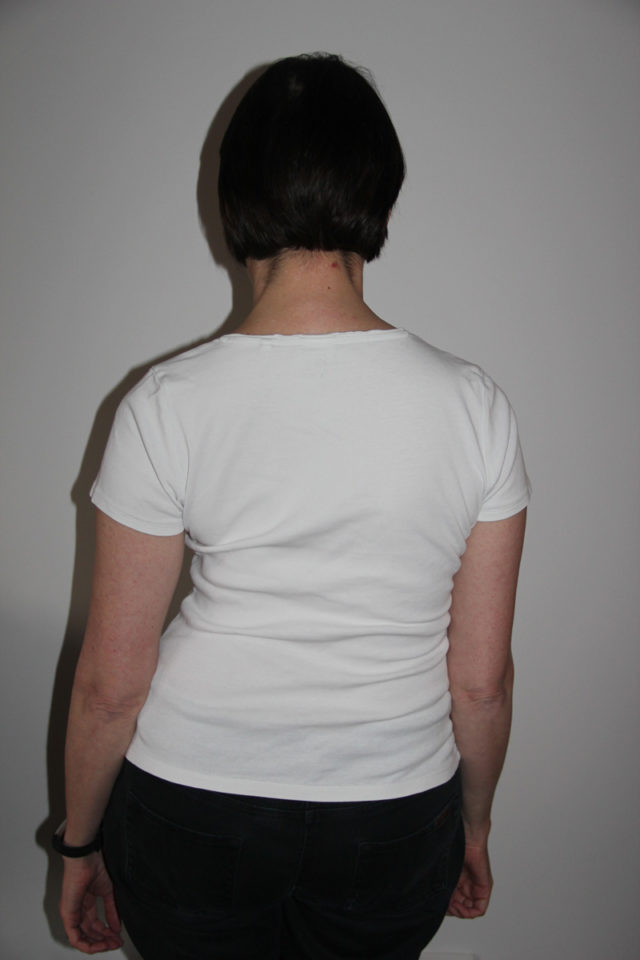 Natalie's curved spine (PA REAL LIFE/Collect)
She continued: "But I think the regular action of pulling down on the bell ropes and then being pulled up by them has stretched out my back and somehow fixed whatever it was that was causing me the pain for all those years."
Although she still has a visible curvature, causing her ribcage, shoulders and hips to appear slightly lopsided, Natalie still gives campanology a ringing endorsement, saying she remains virtually pain free.
"I have a few twinges and niggles every now and then, but nothing like I used to suffer," she said.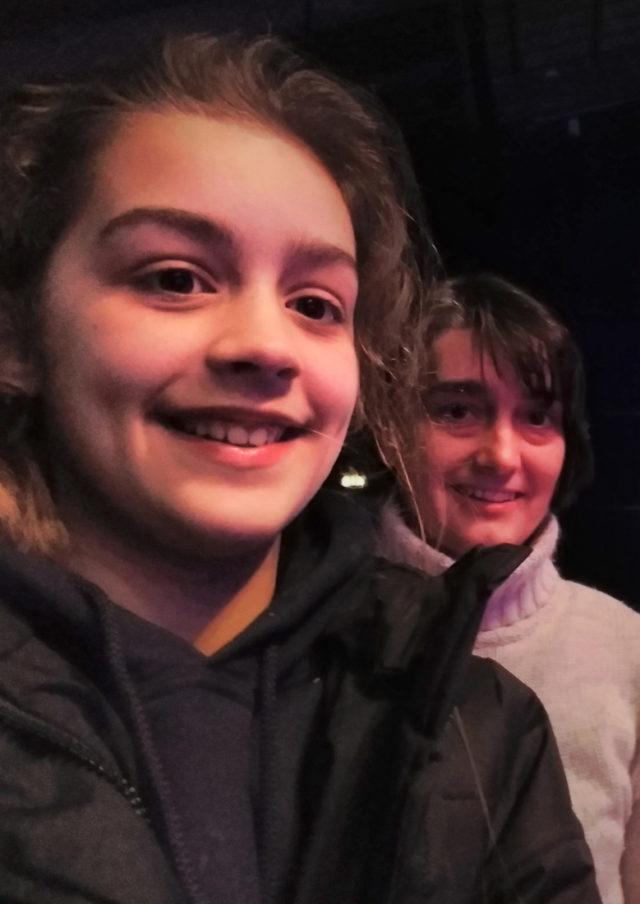 Natalie and Maddie (PA REAL LIFE/Collect)
She continued: "My back problem was always something I thought I would simply have to put up with, but now it's gone it's such a relief to realise that you don't have to live in pain."
Commenting on Natalie's case, John Sutcliffe, lead clinician at the London Spine Clinic, said: "Most back problems can be improved by undertaking appropriate exercises, to strengthen the muscles and give better support to the damaged areas.
"Normally these exercises are prescribed by physiotherapists with experience in managing such conditions and who understand the complex biomechanics of the spine."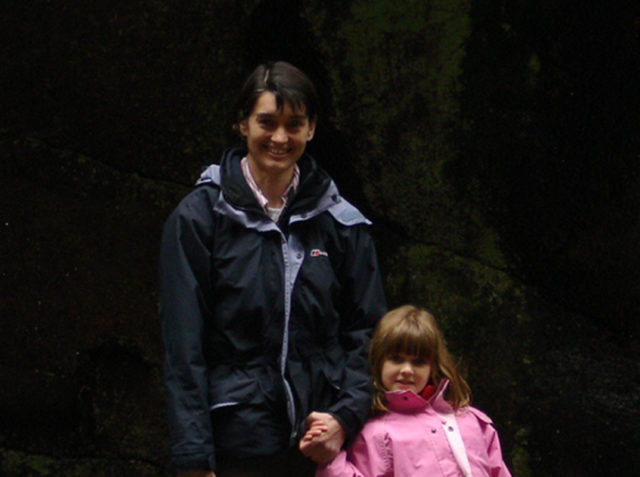 Natalie and Jemima (PA REAL LIFE/Collect)
John added: "Bell ringing does exactly this; it gives cyclical stretching against resistance, traction, which in this particular case is exactly what this spine needed.
"Serendipity has always played a role in medicine, from development of antibiotics and other drugs, through now to the use of a community service, bell ringing, to treat the pain of scoliosis!
"It would not be right for everyone with a back problem and the expert physical therapy route is more consistently beneficial, but good for this patient."