A majority of the public has a difficult time believing the words coming out of press security Sarah Huckabee Sanders's mouth during White House press conferences. So when she posted a picture of a real pecan pie she baked for Thanksgiving, Twitter had difficulty swallowing the story.
---
"I don't cook much these days," she tweeted. "But managed this Chocolate Pecan Pie for Thanksgiving at the family farm!"
She took the near-perfect photo of her mouthwatering dessert and it looked too good to be true.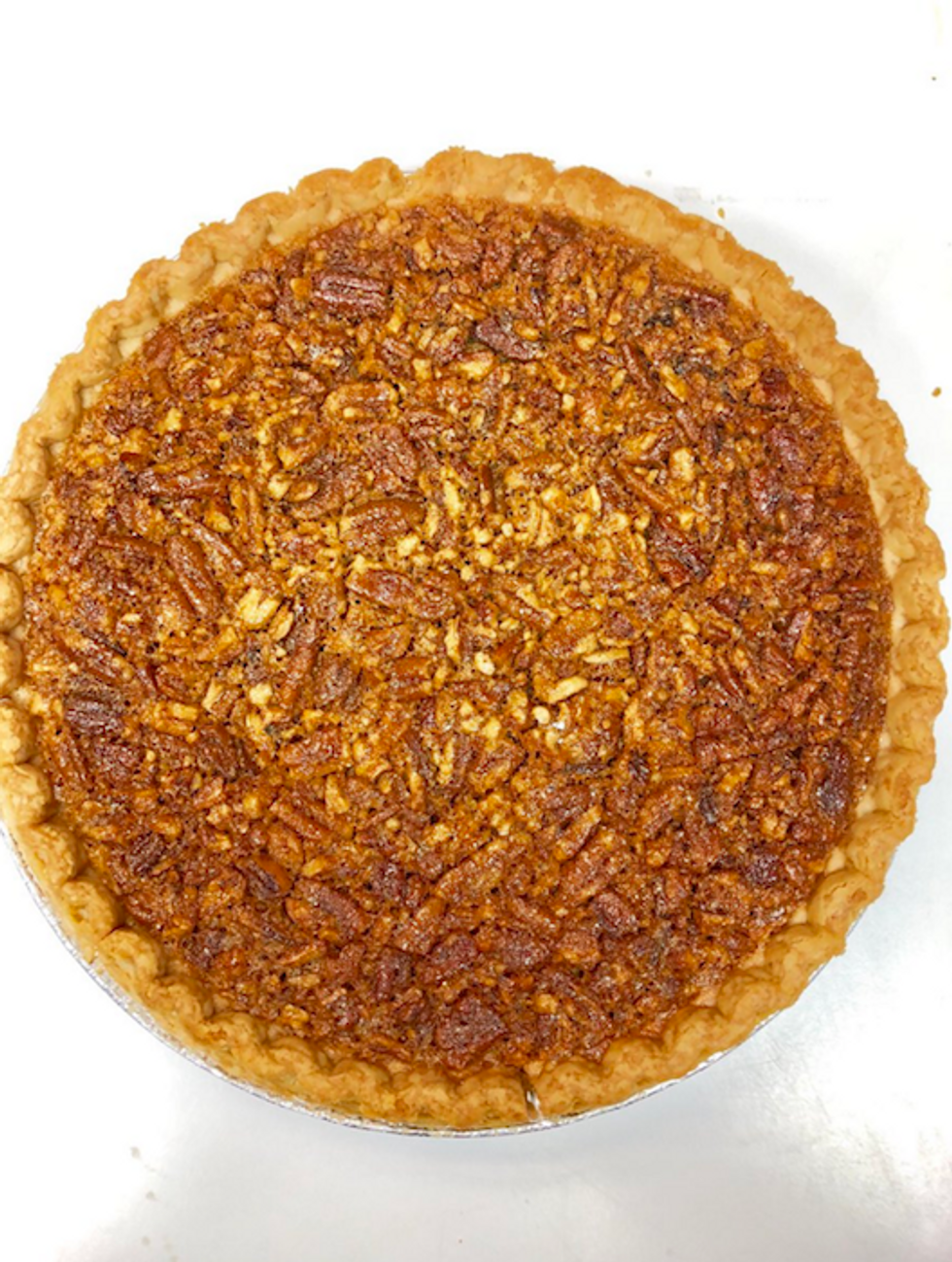 Sanders's photography skills may have outdone her baking prowess. Incredulous Twitter users accused Donald Trump's aide of stealing the image of the pecan pie from Internet stock photos and claiming the pie as her own.
Sarah Sanders did bake the pie. She took the photo. But that didn't stop Twitter from coming up with memes to mock her post.
"Piegate" kicked off on Twitter after CNN reporter April Ryan challenged Sanders to show her culinary delight on the Thanksgiving table. "I am not trying to be funny but folks are already saying #piegate and #fakepie. Show it to us on the table with folks eating it and a pic of you cooking it. I am getting the biggest laugh out of this. I am thankful for this laugh on Black Friday," Ryan tweeted.
Sanders responded, "Don't worry ‪@AprilDRyan because I'm nice I'll bake one for you next week ‪#RealPie ‪#FakeNews ;-)"
Not satisfied with Sanders' response, the White House correspondent persisted, saying, "Just send a photo of your pie on the Thanksgiving table on the farm!" She added, "Okay I want to watch you bake it and put it on the table. But forgive I won't eat it. Remember you guys don't like the press."
Meanwhile, Twitter users were getting increasingly creative with their ribbing of the press secretary.
Maybe we could all benefit from a post-Thanksgiving workout?
Ridiculous.
The truth didn't matter anymore because the thread took on a life of its own.
Todd Starnes from Fox News reached out to Sanders to get to the bottom of the pie debate. She allegedly confirmed, "Of course I made the pie. I make it for every holiday family gathering and have for years."
She claimed it was a recipe handed down from her mother and her grandmother. "I also used to make them for my neighbors on my street at Christmas every year," she told Starnes.
Why spoil the fun?
It always comes back to the pie.
Please SHARE this with your friends and family.