An eagle-eyed Twitter user spotted a bizarre typo on the official portrait for Arkansas Republican Governor Sarah Huckabee Sanders which was on display in a "state government office."
The Twitter user—who uses the handle @SusannWalters—urged their folllowers to "Look closely" at the photograph.

Nothing looks out of the ordinary until you look below Sanders' portrait and notice the caption, which identifies her as the state's "Govenor," a most unfortunate typo.
You can see it below.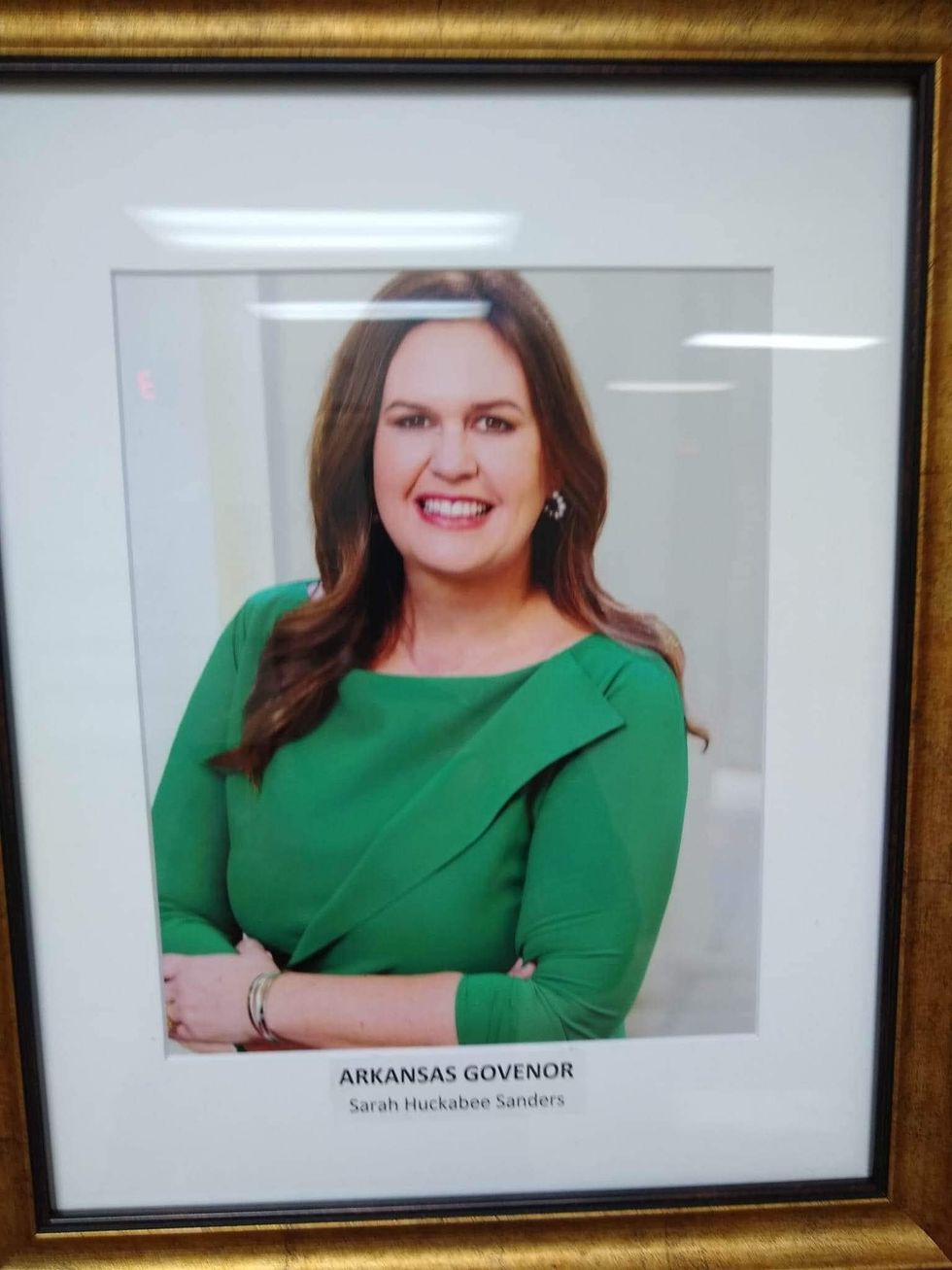 @SusannWalters/Twitter
The portrait of Sanders was taken shortly after she took office last month, becoming Arkansas' first woman governor and currently the youngest governor in the country.
The portrait is featured on the website for the Arkansas Economic Development Commission (AEDC), which speaks at length about Sanders' qualifications, particularly her time as White House Press Secretary under former Republican President Donald Trump.
Nowhere on that website though do we see Sanders identified as the "Arkansas Govenor" however.
The glaring typo quickly took social media by storm though many had other complaints to share about Sanders' portrait.
Sanders has already made headlines in Arkansas for emboldening the right's "anti-woke" agenda by banning the gender-neutral term "Latinx" from official use in the state government, prohibiting Arkansas schools from teaching critical race theory.
According to a spokesperson who spoke to Axios, she has signed "more than 140 bills into law since taking office 49 days ago," the result of a Republican supermajority in the state's Legislature which means "few bills, if any, are likely to run afoul of the new administration."
These laws include a ban on adult-oriented performances featuring nudity or semi-nudity on public property or anywhere they might be viewed by minors, a change to absentee voting procedures in the state, and a new law that allows people who have voluntarily sought mental health care to obtain a concealed carry permit for a handgun after two years.