Sam Worthington is most known for his role in James Cameron's Avatar. The film made almost $3 billion at the box office.
However, he recently revealed to Variety he was almost cast in two other major film roles.
In the interview Worthington stated he was a finalist to play James Bond in Casino Royal and producer Barbra Broccoli cut his hair to match her vision of the character.
He went on to explain he was unable to produce Bond's characteristic charisma which is what lost him the role.
"I could play Bond as a killer, but I couldn't get the debonair down for the life of me."
"The suit did not fit. I had no idea what I was doing."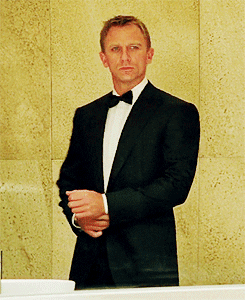 james bond GIFGiphy
The internet seems to be pretty much in agreement Worthington would not have made a good Bond.

Others found humor in the idea of Worthington playing Bond.
Not only did Worthington almost play one of the most iconic special agents, he also described nearly landing the role of Green Lantern prior to Ryan Reynolds being cast.

A blessing for Worthington but not so much for Reynolds who has been very vocal in his criticism of his own film.
Worthington went on to explain he didn't understand Green Lantern's superhero suit.
"It didn't make much sense to me—the suit comes out of his skin?"
"And I was like, 'He's got this powerful ring that can create anything. Well, what can beat the ring?'."
"The answer was, 'Nothing'."
"I was like, 'Well, something needs to beat it, or it won't be very interesting'."
In the end, the best actors were cast in the roles in all three movies.
But the thought of Worthington playing either the role of Green Lantern or James Bond is a bit funny.