New details of Russian influence before the election surfaced when Twitter told the Senate Judiciary Committee that Russian bots retweeted Donald Trump's messages over half a million times.
Over 50,000 Russian-linked accounts retweeted Trump's tweets 470,000 times from Sept. 1 to Nov. 15, 2016, and Trump's opponent Hillary Clinton's account was retweeted 50,000 times less within the same period.
---
On January 19, Twitter addressed Congress in a memo with an "Update on Results of Retrospective Review of Russian-Related Election Activity."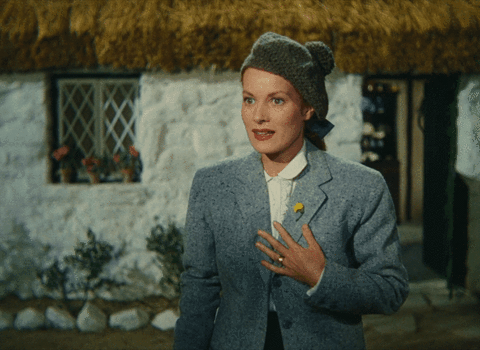 Ready for this?
Twitter retroactively researched any Russian interference during the 2016 U.S. presidential election, combing "through malicious automation, coordinated human activity, and advertising."
An excerpt from the report read:

Our data showed that, during the relevant time period, @HillaryClintonTweets were Retweeted approximately 8.6 million times. Of those Retweets, 47,846—or0.55%—were from Russian-linked automated accounts. Tweets from @HillaryClinton receivedapproximately 19.2 million likes during this period; 119,730—or 0.62%—were from Russian-linked automated accounts.
The Tweets from the@realDonaldTrump account during this period were Retweeted more than 11 million times;469,537—or 4.25%—of those Retweets were from Russian-linked, automated accounts. ThoseTweets received approximately 28.8 million likes across our platform; 517,408—or 1.8%—ofthose likes came from Russian-linked automated accounts.
Twitter found that 1,062 accounts were linked to the Internet Research Agency (IRA), or "Glavset," which is Russian slang for Trolls from Olgino or kremlebots.
In total, during the relevant time period, the 3,814 identified IRA-linked accounts posted 175,993 Tweets, approximately 8.4% of which were election related.
It's a fair question.
Twitter emphasized that congressional hearings were a crucial step in understanding how social media platforms work and demonstrate how to prevent the proliferation of "extremist content and disinformation."
In the memo, Twitter explained the process of how election-related data was collected based on Twitter handles and hashtags.

For example, Tweets mentioning@HillaryClinton and @realDonaldTrump received an election-related annotation, as did Tweetsthat included #primaryday and #feelthebern. In total, our review has now encompassed nearly212 million Tweets annotated in this way out of the total corpus of nearly 18.2 billion Tweetsposted during this time period (excluding Retweets).
People have had enough.

But the frustrations expressed could fall on deaf ears.

Why even involve Hillary?
Meanwhile, Facebook claims their data doesn't provide evidence of Russian interference relating to the election. A report in The Hill said that 13 accounts linked to the Internet Research Agency created 129 fake Facebook events.
According to Facebook, 338,300 authentic pages viewed the bogus events and 62,500 accounts confirmed planning to attend them.
So who's accountable?
Suggestions are welcome.
H/T - Twitter, HuffingtonPost, TheHill