The Berlin branch of the iconic Madame Tussaud's wax museum was just trying to bring some sexy holiday cheer when it unveiled its new wax figure of pop star and fashion mogul Rihanna, complete with a sexy Christmas-themed outfit.
But well... it didn't exactly work out that way.
Because the wax figure doesn't so much look like Rihanna as a horrifying cyborg with a thirst for blood. Or something.
It's honestly hard to put a finger on what exactly it looks like, but calling to mind what it doesn't look like is easy. The answer to that question is Rihanna.
See for yourself below, if you dare.
We truly mean no disrespect here because everyone's artistic process is unique, different and personal. However, we must ask (respectfully!): Has Madame Tussaud's ever seen Rihanna?
Because that is not Rihanna! That is NOT Rihanna. That is, at best, British pop singer and actress Lily Allen with an addiction to tanning beds and a tinted foundation habit costing thousands of dollars a day
Here: Look at this Lily Allen gif and tell us RiRi's wax figure isn't the result of a miscommunication in the Madame Tussaud's wax-figure assignment queue.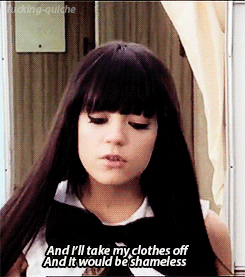 lily allen girl GIFGiphy
The prosecution rests!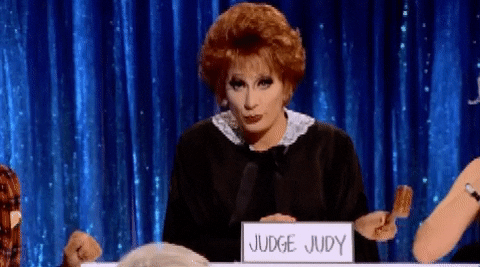 bianca del rio GIF by RuPaul's Drag RaceGiphy
Rihanna's home country Barbados recently named her an official national hero after the nation removed Queen Elizabeth II as its head of state and became the world's newest republic last month, replacing the Queen with Prime Minister Mia Mottley. The title followed Rihanna being named an Ambassador of the country in 2018.
We're not trying to start a fight or anything but if Rihanna were to leverage the powers she now seems to have to create an international incident of this wax figure, well... who could blame her?
On Twitter, of course, the wax figure made quite a splash... for all the wrong reasons.

In the words of Rihanna herself, "Shut up and drive" far, far away from this "hopeless place."