A man from Middleton, New Jersey, was out with his girlfriend to celebrate his aunt's 80th birthday with a very special dinner at Asbury Park's Stella Marina Bar and Restaurant.
But, it looked like their party had an uninvited guest that arrived via the cod on the girlfriend's plate. Now that's a side order gross.
---
While the potential for nematodes infecting fish is common, Jim Guinee didn't expect to see a live one slither out on the dinner plate. After the shock of discovering the worm that had writhed out of the half-eaten fish, frustration set in.
He filmed the unexpected garnish making its appearance and posted it on Facebook. "Happy 80th Birthday dinner to Aunt Dot and sorry to Jen about the surprise guest in your fish," he wrote in the post.
Guinee also added some commentary in the accompanying video.
Not only did we sit through almost our entire dinner without drinks, but now, dinner has come to life. After eating half of your fish, that is not what you want to see.
In a phone interview on Monday, the patron told the NJ Advance Media why he videotaped the slimy offender.
I just videotaped it because, one, I thought it looked pretty gross, and we weren't sure what it was. We weren't sure if she was going to get sick.
According to Munchies, the restaurant responded by adding a comment that has since been taken down, explaining, "One of our seafood purveyors did send us Saturday's cod and missed the small worms that were found by two of our guests, located in the center of their piece of fish."
@BoingBoing Thank you @BoingBoing with this help on my diet. I don't even eat fish and I'm yurking over here.

— (((Still Wearing A Mask))) (@(((Still Wearing A Mask)))) 1533252151.0
The establishment added:

We immediately halted serving this dish. We also compensated the family of 8 generously and expressed our sincere concern and apologies that one our guests had anything less than an amazing experience at our restaurant.
But things took an unusual turn to make an already uncomfortable situation worse.
The restaurant criticized Guinee, and expressed how it was "very surprised at the callousness and irresponsible reaction of an attorney of law to attempt to destroy our reputation & possible livelihoods due to something that could have happened to anyone, whether cooking at home or in a restaurant."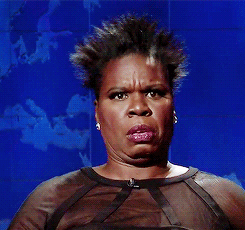 Guinee made a point that his career had nothing to do with posting the Facebook video.
If I had been a plumber, would they have said I'm a callous plumber? It wasn't meant with any ill-intent. I definitely didn't think that many people would view it, and I just didn't want them to keep serving the cod.
NJ.com noticed the restaurant's Yelp reviews are mixed – with some complimenting the "delicious meals with exceptional service, while others note the presence of dirty plates and silverware."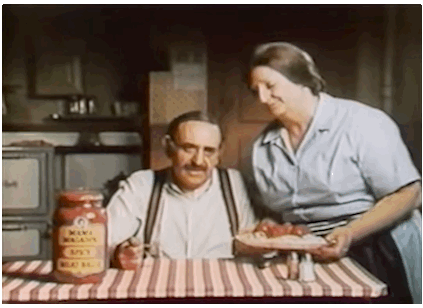 This is not the diet people are looking for.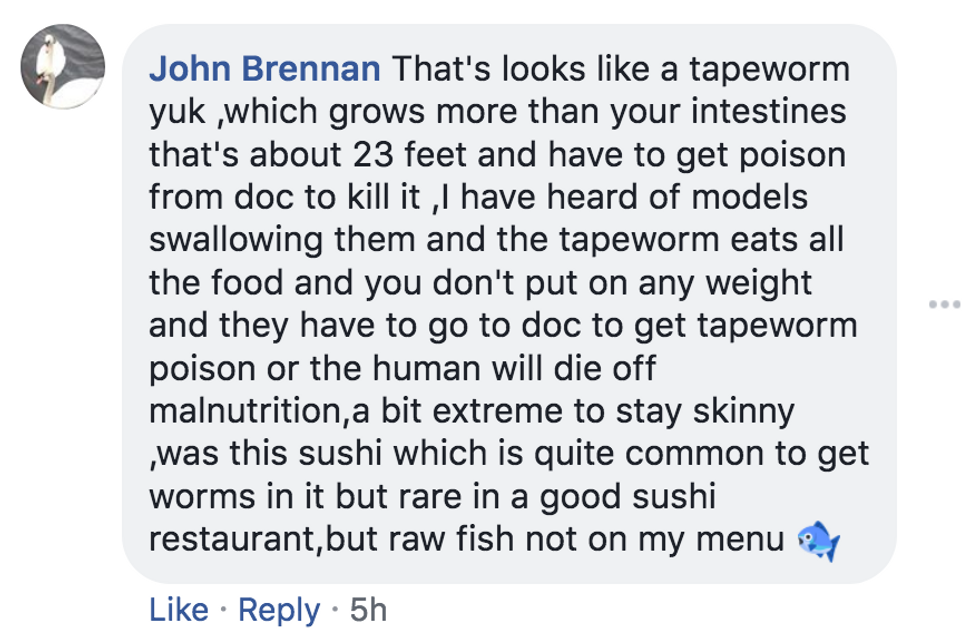 Facebook
This does not settle the stomach.

Facebook
Relatable.

Facebook

Facebook

Facebook
Still don't wanna see it.


Facebook
At least there's a bright side to this.

Facebook
Asbury Park's Stella Marina Bar has stopped serving the dish after news of the worm went viral. Although Guinee is an attorney, he hasn't pressed any charges.