To say that tensions were running high on Election Night, November 3, would be a serious understatement. Amidst the backdrop of a pandemic, Americans headed to the polls for a historic Presidential Election.
And in Florida, a swing state that was predicted to play in key role in deciding whether Donald Trump or Joe Biden would emerge victorious, those tensions were especially high.
Unfortunately, that translated into homophobic hate speech in the Wilton Manors neighborhood of Florida.
There, a crowd of Trump supporters gathered to cheer on their candidate of choice by launching all kinds of hateful language for all to hear.
But one man was having none of it.
Stephen Neil took to Facebook Live to capture the cadre of supporters in action. In the video, Neil described what he saw:
"This is what Trump supporters look like making an a** out of themselves. They're saying 'Biden hates gays', they're calling us 'faggots' and 'p***y lickers'."
"This is, unfortunately, what it's like to drink the Kool Aid… These [people] are why we need a change in our country right now."
Neil went on to say that the police were called and arrived on scene, where they watched the Trump supporters and monitored the scene.
How did Neil respond to it all?
By whipping out his violin and playing the theme from the "Greatest Showman," of course. He posted a second video capturing the whole thing.
People who came across the video on Facebook absolutely loved it.

James Walker/Facebook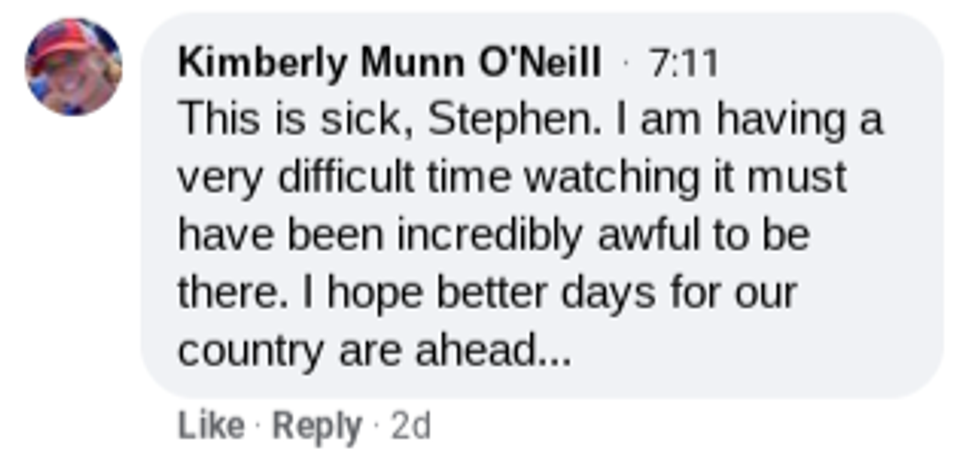 Kimberly Munn O'Neill/Facebook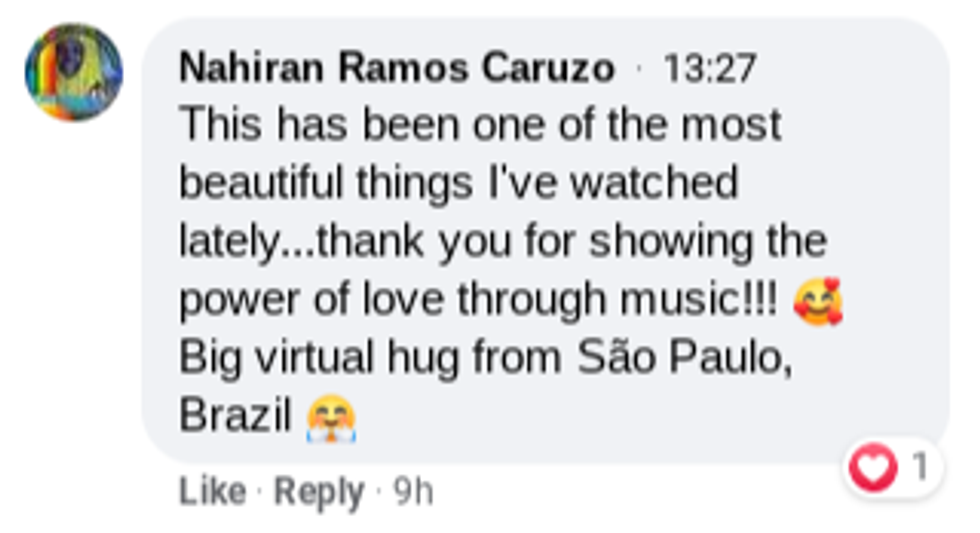 Nahiran Ramos Caruzo/Facebook

Kathy Henry Butler/Facebook
Andrea Cefalo/Facebook

Sylvie Head/Facebook
In a time when division and discord are so rampant in the United States, it's clear that these folks were so happy to see someone respond as productively as possible.
Bravo, Neil!