Sarah Douglas, who is pregnant, knew something was terribly wrong when she pulled over to spit our some coffee.
---
After going through the drive-thru and ordering a latte from a McDonald's in Alberta, Canada, Douglas took a sip and immediately knew something was off. She pulled over and spit the coffee out, then went back to the franchise to complain. Once there, it was discovered that two lines going into the latte machine were not hooked up to milk as they should be, but were connected to cleaning fluid.
A spokesperson for the McDonald's franchise said:
What happened is that the machine was being cleaned — as it is every morning. Unfortunately, the milk supply line was connected to the cleaning solution while this guest's drink was made. We have taken immediate action to review the proper cleaning procedures with the team and have put additional signage up as an added reminder.
A 32 week pregnant woman in Lethbridge, Sarah Douglas, says she was served cleaning fluid when she ordered a latte… https://t.co/mruizCREnv

— Hal Roberts (@Hal Roberts)1533108206.0
Mistakes happen, and it's good to know they are keeping the place clean, but still—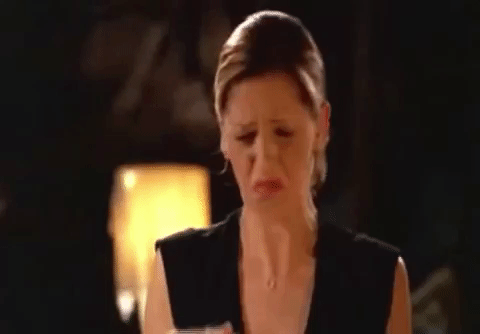 media.giphy.com
@Hal__Roberts @KarsinXXX At least we know this McDonald's cleans their milk machines.

— This Is America, Jack! 🇺🇸✊🏾🌊 (@This Is America, Jack! 🇺🇸✊🏾🌊)1533139504.0
@Hal__Roberts The new McDonald's McBleach McLatte 😬

— Anika Reitman (@Anika Reitman)1533141427.0
@Hal__Roberts Can I get a boneless pizza and a two litre of cleaning fluid

— reincarnation of Hades (@reincarnation of Hades)1533134927.0
Some were banking on a big payout.
@Hal__Roberts That's messed up and she is about to get PAIDDDDDDD

— €@r!$@⚡️ (@€@r!$@⚡️)1533133832.0
@Hal__Roberts So, how much money is she asking for?

— Patrick Flores (@Patrick Flores)1533132401.0
Others thought maybe there needed to be some employee turnaround.
@Hal__Roberts how does one screw up this badly

— klance (-y and the banditos) (@klance (-y and the banditos))1533134896.0
@kind_of_a_twat @Hal__Roberts They had ONE job!! https://t.co/Sz0EDPIOi6

— Nicole *TRE45ON* Trump is a Traitor! (@Nicole *TRE45ON* Trump is a Traitor!)1533145029.0
@Hal__Roberts Employees: https://t.co/bCS6B4bk17

— lil shitstain (@lil shitstain)1533134268.0
There were still more questions.
Was the cup hot if it was cleaning solution? Wouldn't the smell be quite pungent? At the very least this woman shou… https://t.co/4dhMs3Josc

— Wing Litharana (@Wing Litharana)1533084826.0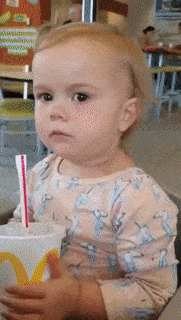 media.giphy.com
Pay attention people!
This just speaks to how important attention to detail and safety in the food service industry is...better training… https://t.co/hccHdoUjdG

— Yeung Boy (@Yeung Boy)1533083806.0
Be safe out there!