As with most things that have to do with the 44th President of the United States Barack Obama and former First Lady, Michelle, the unveiling of their Official Portraits at the Smithsonian's National Portrait Gallery (a significant moment in the life cycle of a former president)—it was history making for more than one reason.
Not only did the occasion mark the service of the first black American President and First Lady but it also became about the first black portrait artists ever selected to paint an official presidential portrait for the Smithsonian.
---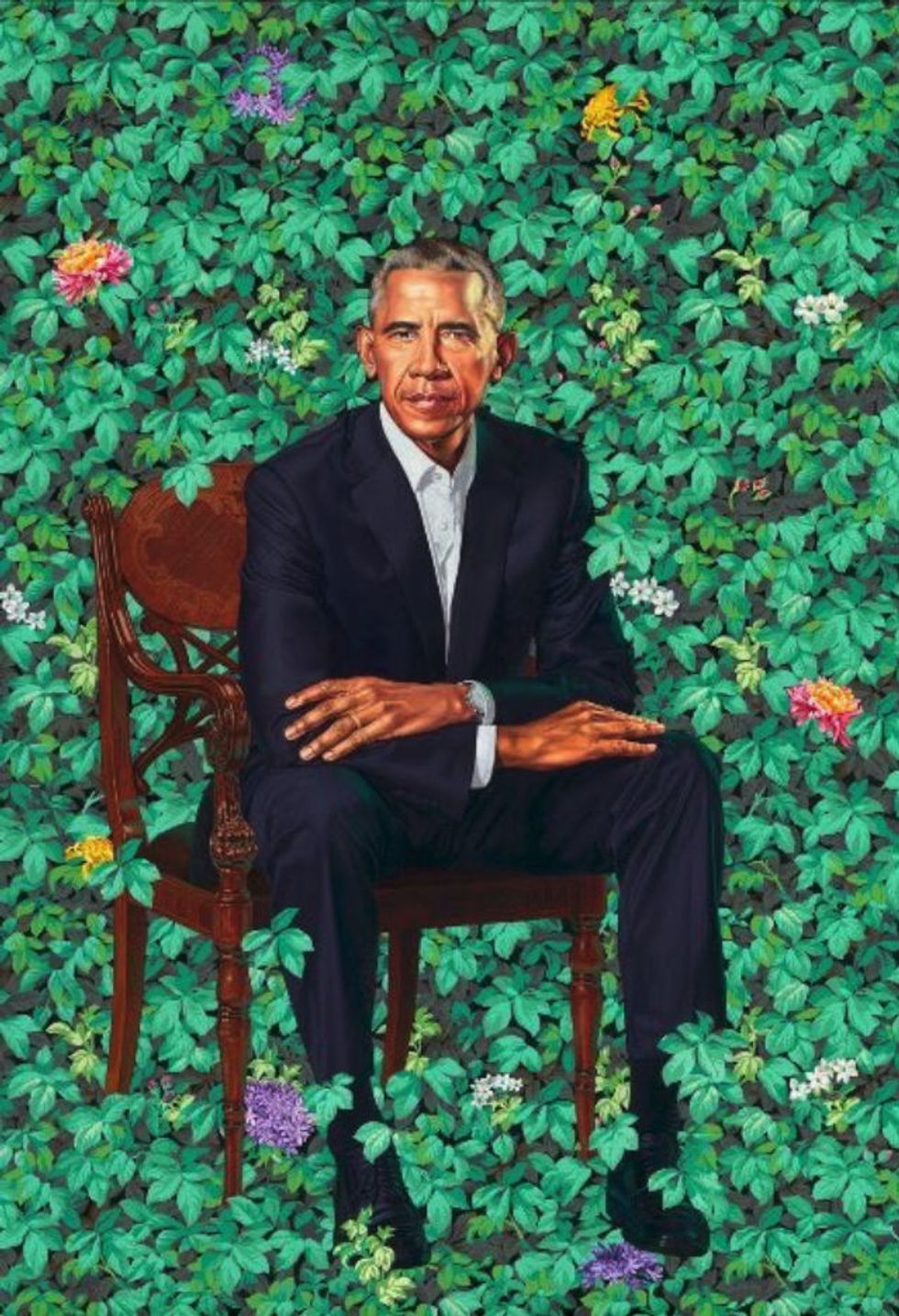 Screenshot Former U.S. President Barack Obama's official portraitSmithsonian on Twitter
In an article in Culture Type last year, Interior Designer Michael Smith, who had worked with Michelle to redesign the space with their family's comfort in mind, said:

Mrs. Obama often talks about bringing new voices into the national conversation, and that idea informed many of the decisions we made. We selected artists and designers who would never have appeared in the White House before.
That same philosophy was on display here in the Obamas' choice of artists. Known for bringing the work of African American artists into the white house during their tenure there, the former president chose well-known African American portrait artist Kehinde Wiley, a Yale University-trained painter and the former First Lady, chose newcomer, Amy Sherald the National Portrait Gallery's 2016 Outwin Boochever Portrait Competition first-prize receipient.
TheNew York Timesnoted in a piece that ran in October of 2017 that Wiley and Sherald are among a burgeoning group of artists who are:

'interested in exploring race, gender and identity or in simply correcting the historic lack of nonwhites in Western painting.'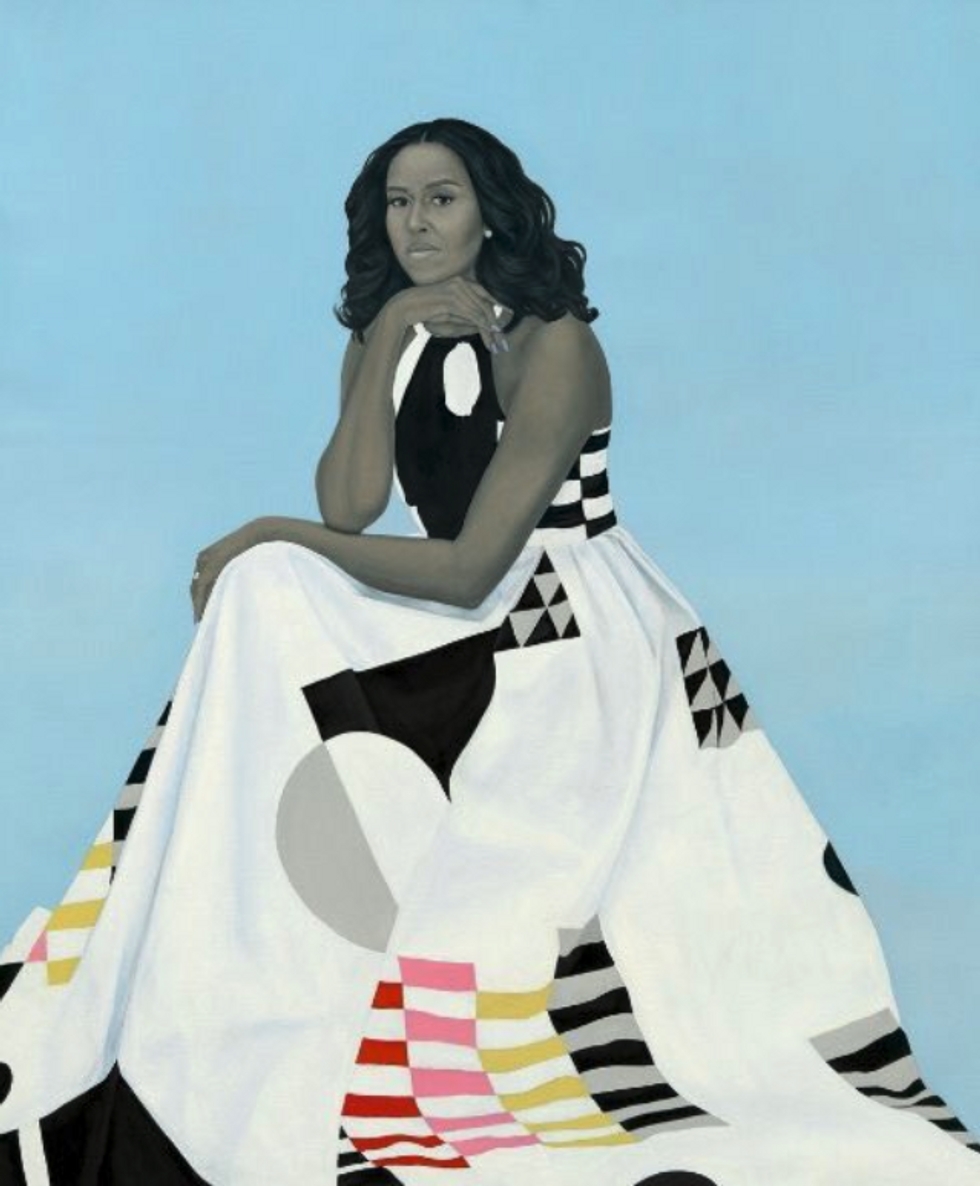 Screenshot former First Lady Michelle Obama's official portraitSmithsonian on Twitter
The former President's portrait being unveiled:
The former First Lady's portrait reveal:
Barack Obama on his choice of Wiley:
The portraits themselves seemed to receive a lot of mixed reviews online with everyone weighing in on everything from their subjects, to the individual painting styles, use of color, facial expressions, technique, etc. The author of So You Wanna Talk About Race, Ijeoma Oluo weighed in on Facebook, cautioning folks to take a moment to learn about the artists that were chosen and why before rejecting the pieces wholesale.
The portraits will be available for viewing starting February 13, 2018. Barack's portrait will be hosted in the "America's Presidents" exhibition (permanently) and Michelle's will be featured in the museum's "Recent Acquisitions" corridor (until early November 2018).