As if this year couldn't get any stranger, a man named Adolf Hitler has just won an election in Namibia.
Adolf Hitler Uunona—who represents Namibia's South West Africa People's Organization (SWAPO) party—won an election to become Councilor of the Ompundja constituency by a landslide and has just been sworn in.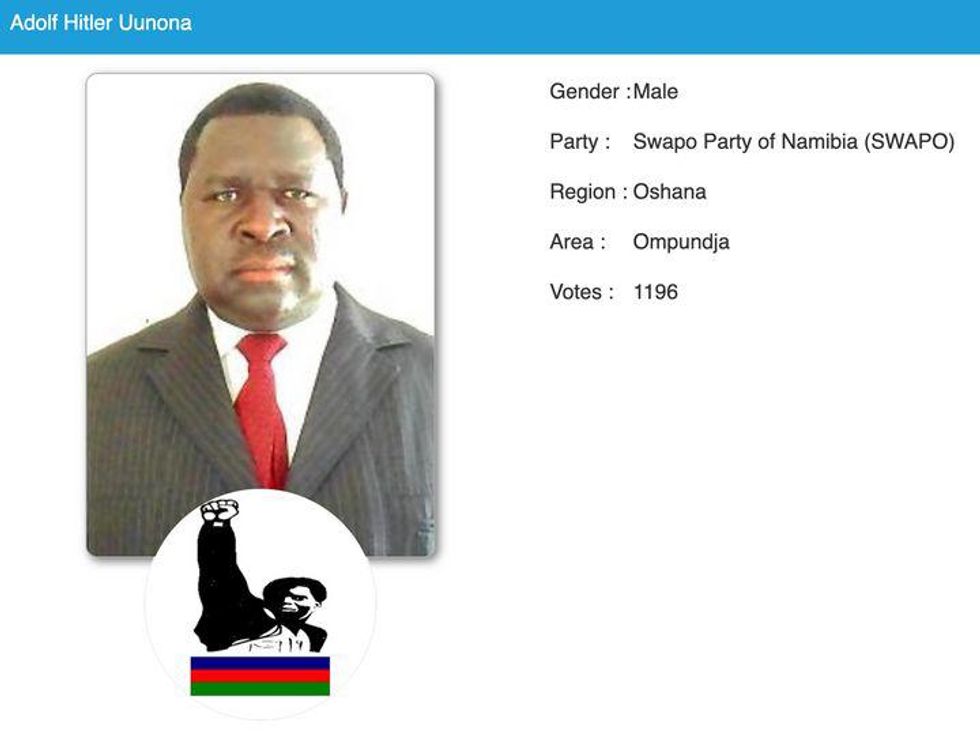 Electoral Commission of Namibia
Uunona spoke with the German newspaper Bild.
He told them his father probably gave him his name without knowing its full historical significance.
The politician commented:
"As a child I saw it as a totally normal name. It wasn't until I was growing up that I realized this man wanted to subjugate the whole world. I have nothing to do with any of these things."
Names like Adolf aren't incredibly rare in Namibia, which was a German colony from 1884 to 1915.
The politician goes by Adolf Uunona in public and is called Adolf by his close friends.
No matter how innocent Uunona's victory may have been, Twitter quickly freaked out over 2020 bringing another Adolf Hitler to power.
Just when you thought 2020 had become as weird as it could be, Adolf Hitler emerges.
Fortunately, Uunona made it absolutely clear he doesn't support his infamous namesake's platform and has no plans to take over the world.
What a relief!