Morgan Freeman's fashion accessory at Sunday night's Oscars had fans questioning his well-being.
The actor, who was a presenter at the 95th Academy Awards, wore a single black glove on his left hand.
You can barely see it against his black tuxedo in the photo below.
But a closer examination reveals it.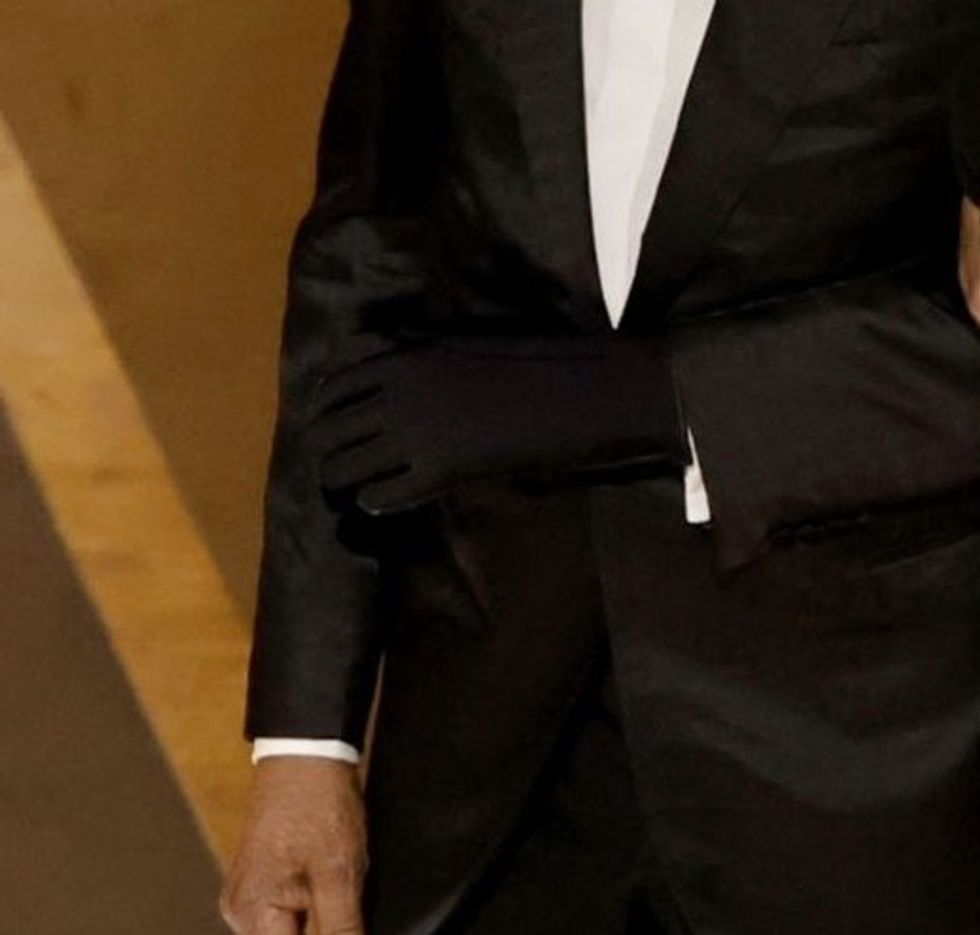 Academy Awards
Worried fans took to Twitter to express their concern.

As it turns out, the fashionable accessory is also a functional one.
The Oscar-winning actor was in a near-fatal car accident in 2008 that left his hand paralyzed.
According to The Guardian:
"They had to use the jaws of life [hydraulic cutters] to extract him from the vehicle."
"He was lucid, conscious. He was talking, joking with some of the rescue workers at one point."
Because of the severe nerve damage Freeman suffered from the accident, he wears the compression glove to keep blood circulating through his hand.
Those learning of the glove's function took to Twitter to share their relief as well as their love for the actor.
And several also noted that the glove complimented his Oscars look.
We have to agree—he looked sharp!
Function + fashion for the win.