A mom of twins who were born in lockdown and have only met friends and family on Zoom has blasted individuals who flout the rules – pleading with them not to jeopardize the progress made thanks to other people's sacrifice.
Now restrictions to prevent the spread of the virus are easing and people in England are allowed to meet outside in socially distanced groups of six, exercise instructor Claire Bleackley, 41, has again stressed the need for these parameters to be observed.
Claire, of Chopwell, Tyne and Wear, whose twins, Ben and Charlie, were born on April 1 – just seven days after a nationwide lockdown was implemented – spent four days in Newcastle's Royal Victoria Infirmary with the newborns, who were not even allowed to see their dad, architect Simon Robertson, 43, or their sister Zoey, six.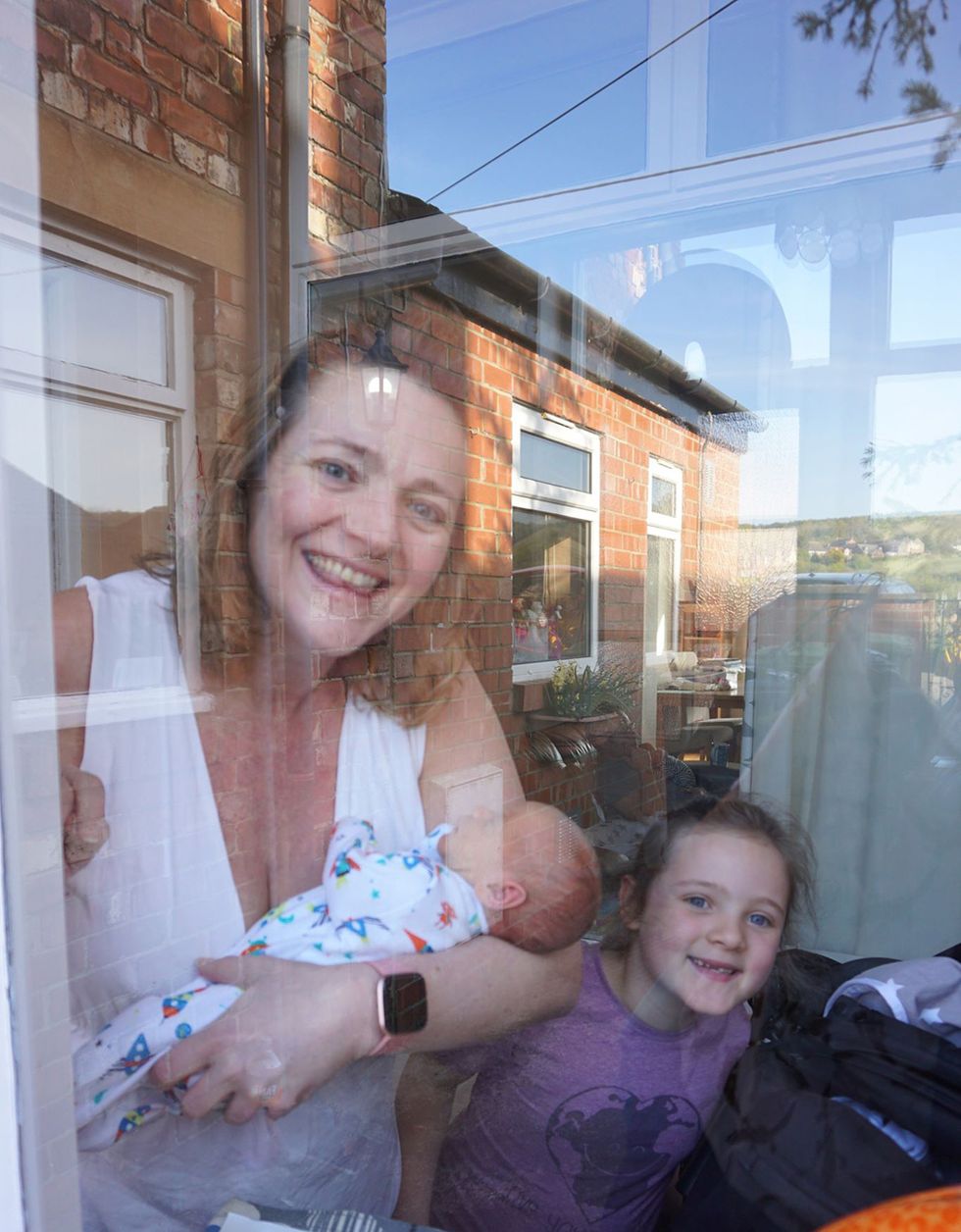 Claire and her children seeing friends through the window (PA Real Life/Collect)
Since being discharged, the family of five have stayed at home, with other loved ones only able to see the babies on social media, video calls, or through a pane of glass at their front door.

Speaking out amidst fears that lockdown is being eased too soon and as figures from the National Police Chief's Council confirm that 17,000 fines for rule breaches have been issued, Claire said:
"Seeing people flouting the rules just makes me incandescent with anger."
"My husband, daughter and I are the only people who have been able to cuddle our boys, who are two months old now. Our extended family and friends have only ever seen them over social media, Zoom, or through a glass panel."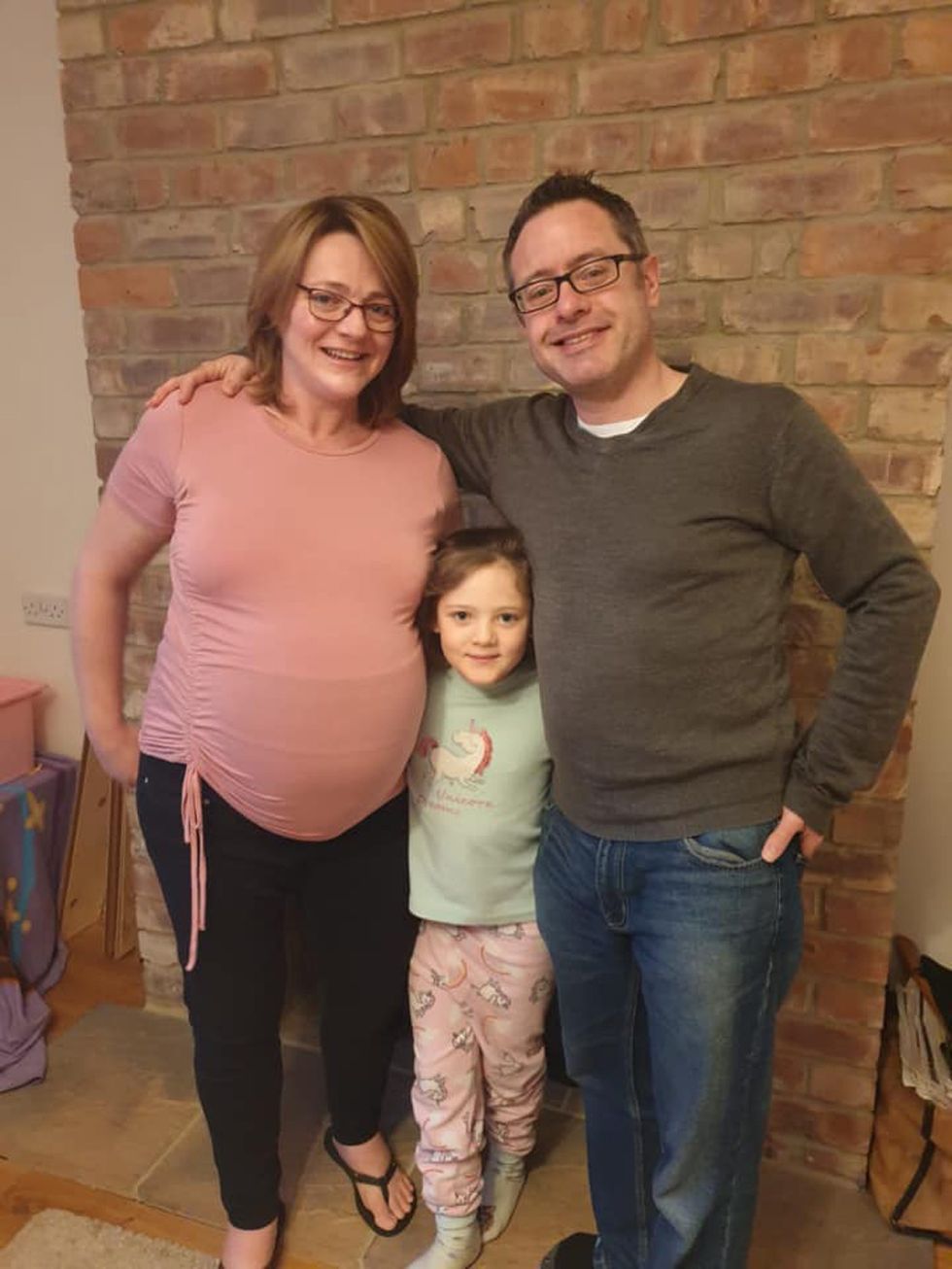 Claire, pictured here whilst pregnant, with Zoey and Simon (PA Real Life/Collect)
She continued:
"When people don't take the rules seriously, let their guards drop, and do silly things, it hurts – not just for me, but for everyone who has made sacrifices. I worry others will see them and think, 'Well if they're flouting restrictions, so will I.'"

"I already feel like this virus has cheated us all out of precious time. I really don't want it to all be for nothing."
When Claire and Simon discovered they were expecting in late 2019 they were delighted.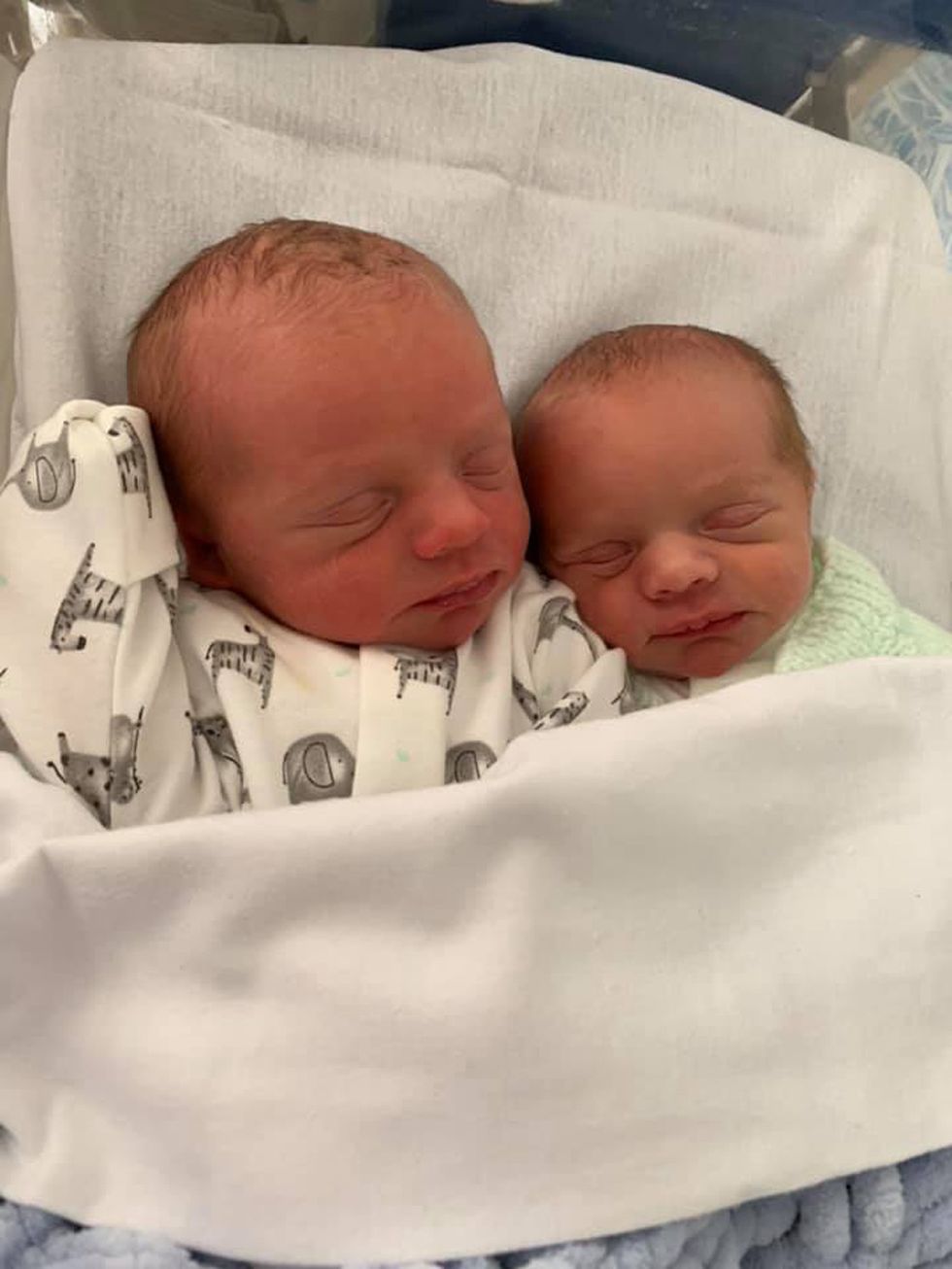 Ben (L) and Charlie (R) (PA Real Life/Collect)
And when an early scan, just before 12 weeks, in October, confirmed they were having twins, they were astonished – although thrilled – as they do not run in either family.

Until 32 weeks, when her blood pressure shot up as she developed gestational diabetes – which, according to the NHS is most common in the second or third trimester and happens as the body cannot produce enough of the hormone insulin, so blood sugar levels surge – Claire's pregnancy ran smoothly.
"It was all happening just before the lockdown hit – but by then it was clear the situation was very serious," she recalled.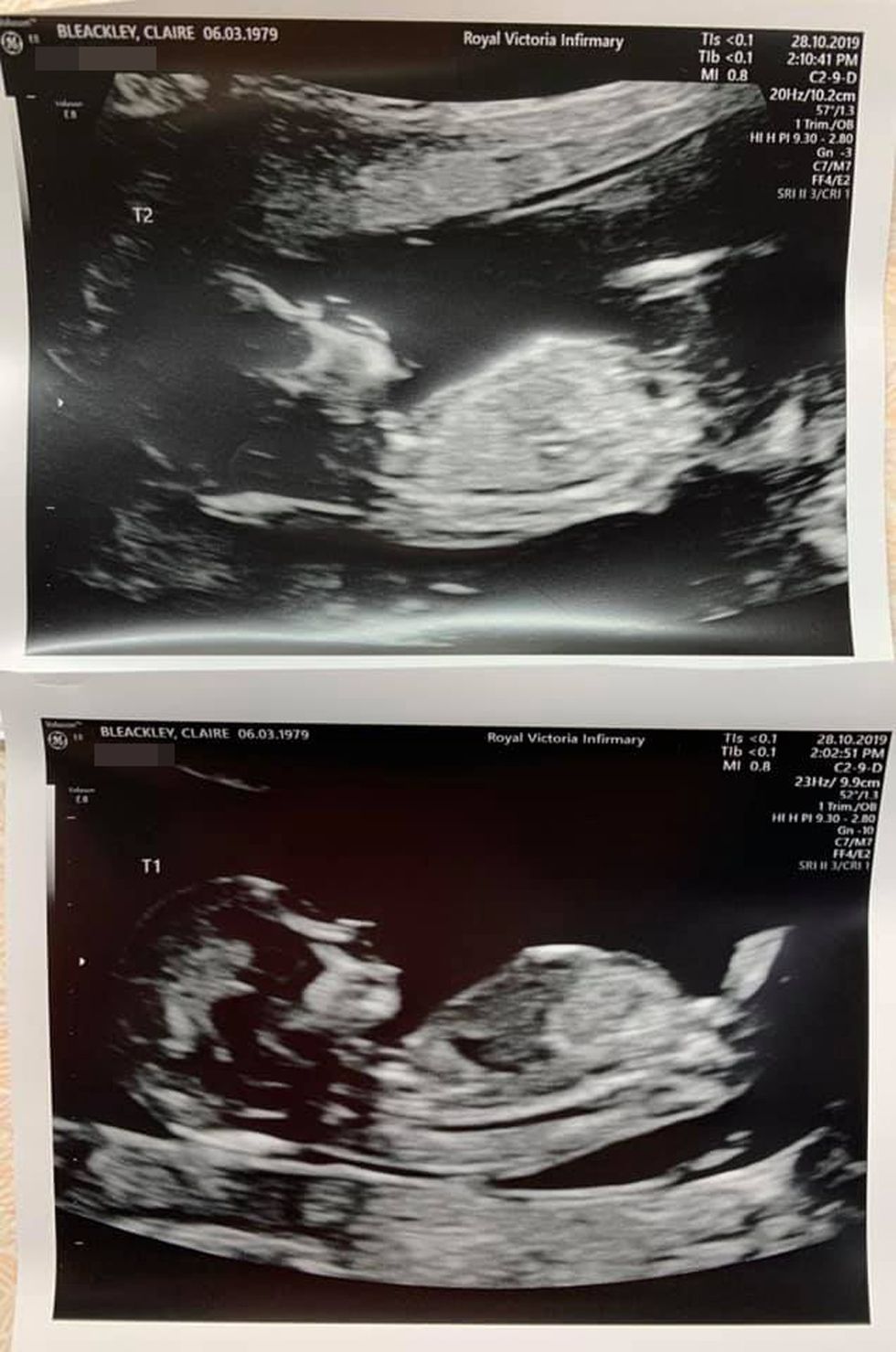 Claire's scan of the twins (PA Real Life/Collect)
She added:
"My mum Trisha, who lives in South Africa, was supposed to be flying over at the end of March to be with me for the birth and stay for a few weeks afterwards, but [the pandemic] meant traveling was virtually impossible. I was trying to come to terms with losing that physical support from her."

"I think the stress of it all and the realization that my birth would be very different to what I had pictured, had a real impact."
As with many twin pregnancies, Claire had agreed fairly early on with doctors that she would have a caesarean delivery.
How common are multiple births? What makes you more likely to have #twins, #triplets or more? Our multiple… https://t.co/aozpbWEuWo

— Twins Trust (@Twins Trust) 1591259952.0
It had been planned that, at 35 weeks – a week before the scheduled birth – she would be admitted to hospital for steroid injections to strengthen the twins' lungs.

But, it turned out that her appointment came just 24 hours after the nationwide lockdown was enforced.
"It was very surreal," she said. "I had a pre-booked scan for a few days later, so rather than coming and going, and risking picking up the virus, doctors thought it was best to just keep me in hospital."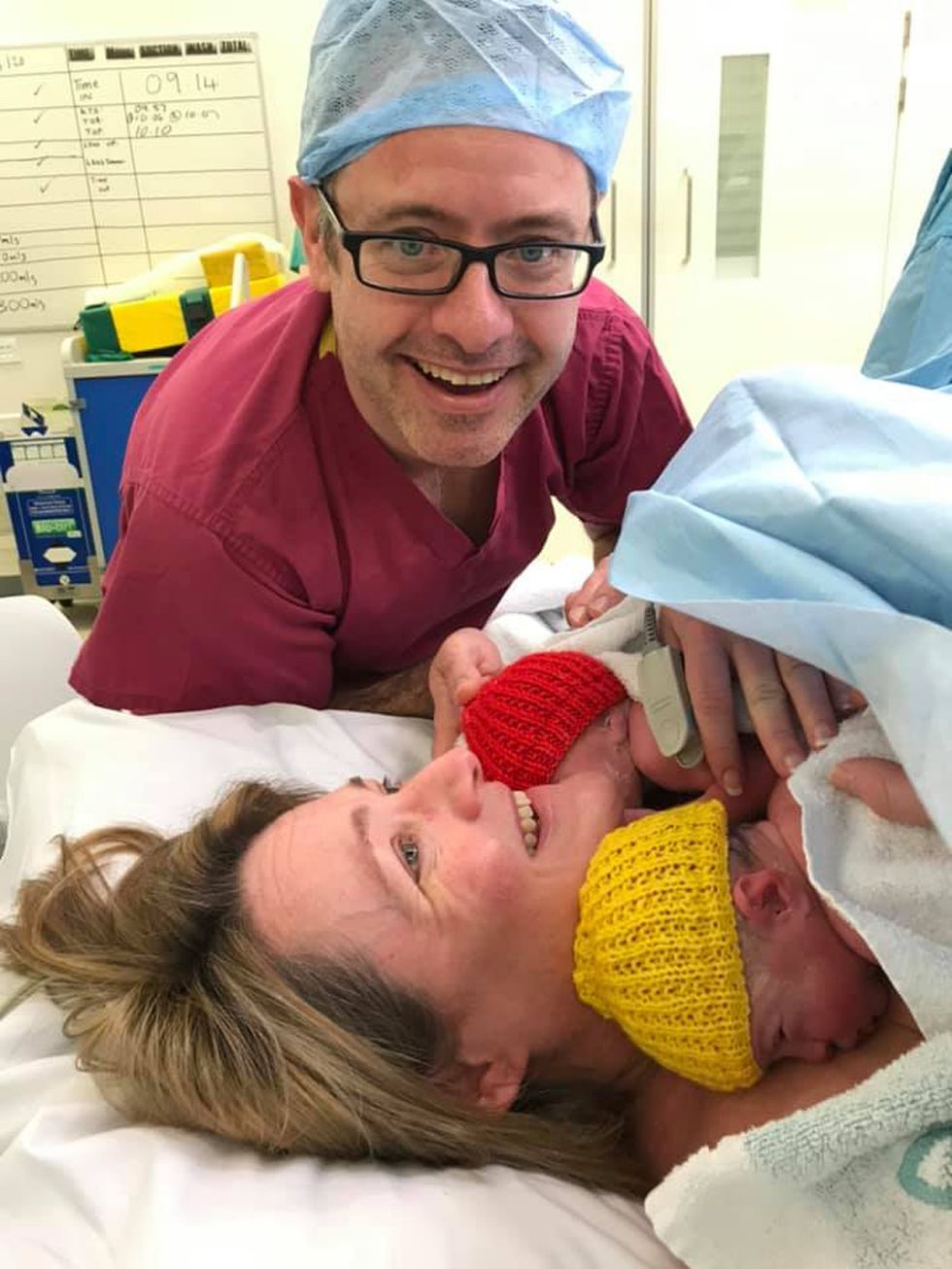 Simon and Claire moments after the boys were born (PA Real Life/Collect)
"I wasn't allowed any visitors whatsoever, though, so could only speak to Simon over FaceTime," she added.

Luckily, Claire was allowed home the night before her scheduled c-section, returning to Royal Victoria Infirmary in the early hours of April 1 with Simon.
She continued:
"There were lots of precautions in place. It was a world away from my birth with Zoey. We were in one of the pediatric operation rooms, as all the main theatres were cordoned off and reserved for [virus] patients."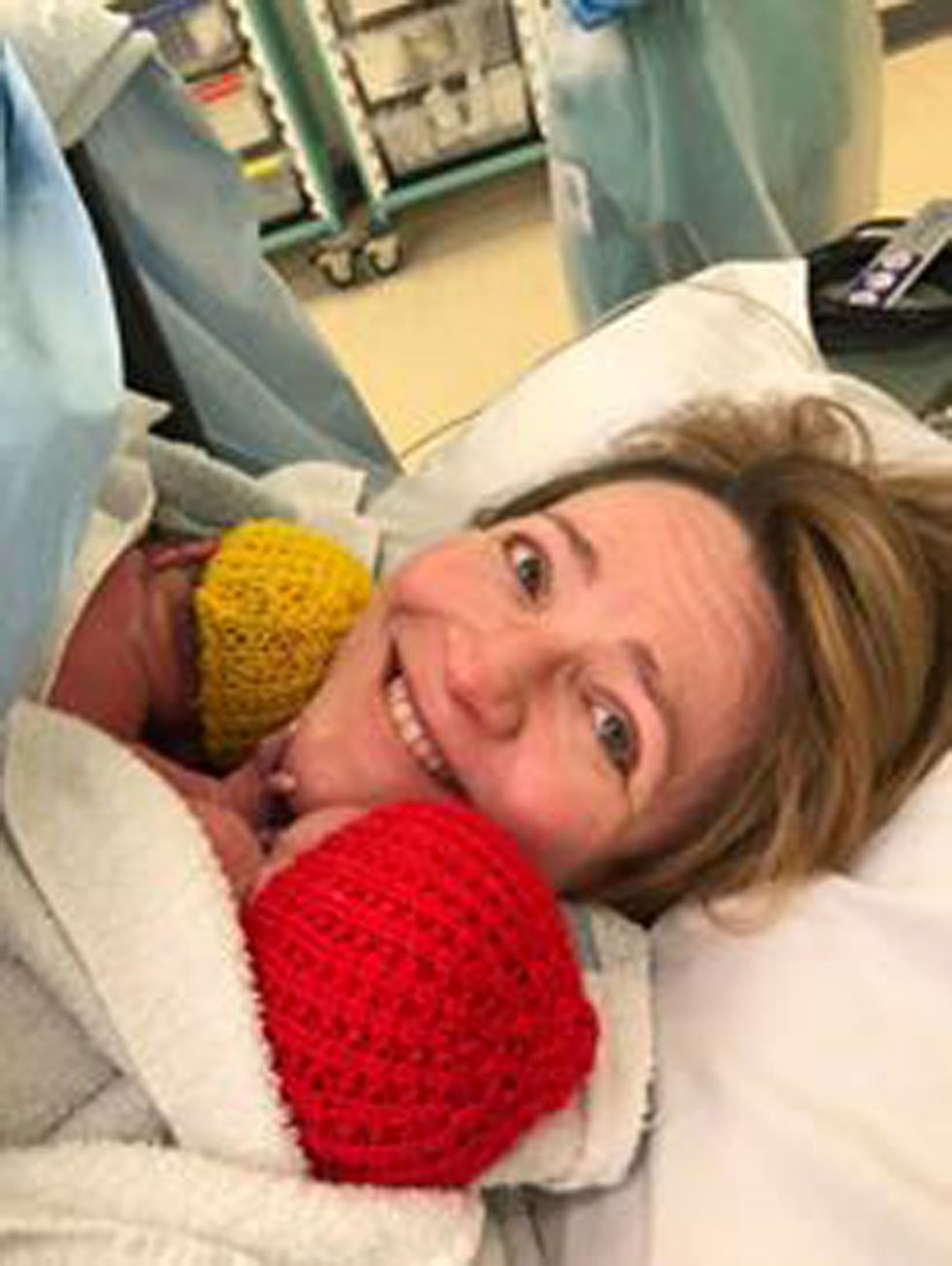 Claire moments after she had given birth to the twins (PA Real Life/Collect)
"Because neither of us were displaying symptoms, Simon was able to be in the room with me as I delivered the twins," she said.

The bigger of the twins, Ben, came first, weighing 5lb 4oz, followed by his brother Charlie a minute later who, at 4lb, was far smaller, although both tots appeared to be doing well.
Lockdown rules, however, meant Simon was only able to stay with Claire and their sons for four hours before he had to leave them in the hospital.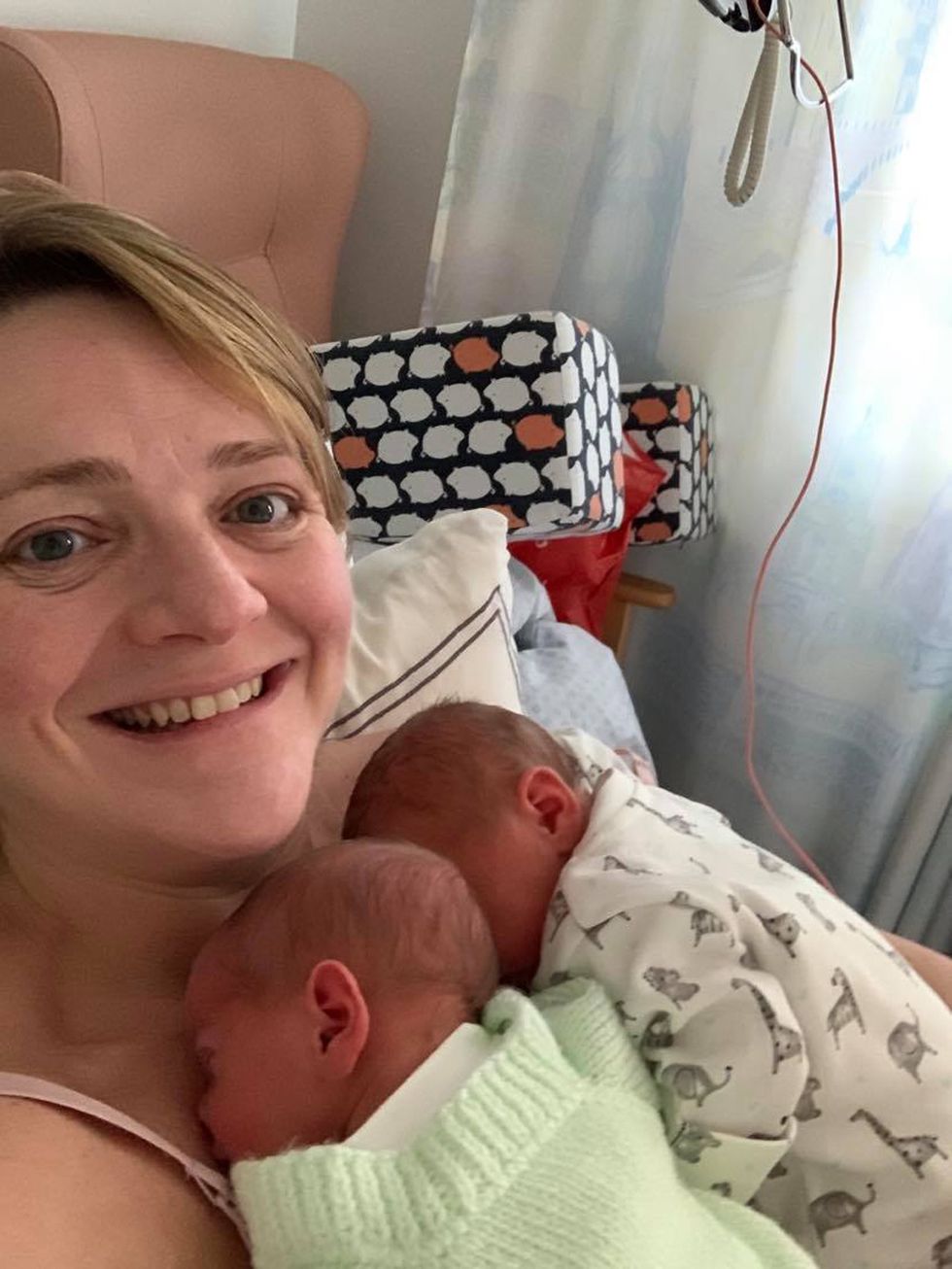 A selfie that Claire sent to Simon from the hospital (PA Real Life/Collect)
She said:
"Simon was able to have skin to skin contact with the boys, but then he had to leave. I'd tried to mentally prepare myself, but I completely underestimated how visceral the feeling of fear to walk away from him would be."

"I remembered how vulnerable I'd felt after having Zoey by c-section all those years ago and that fear was with me again, there."
"I'd lost Simon, I'd lost my network of heroic women and the friends that would usually help me to weather emotional storms. It was just me and these two little lives. It was surreal."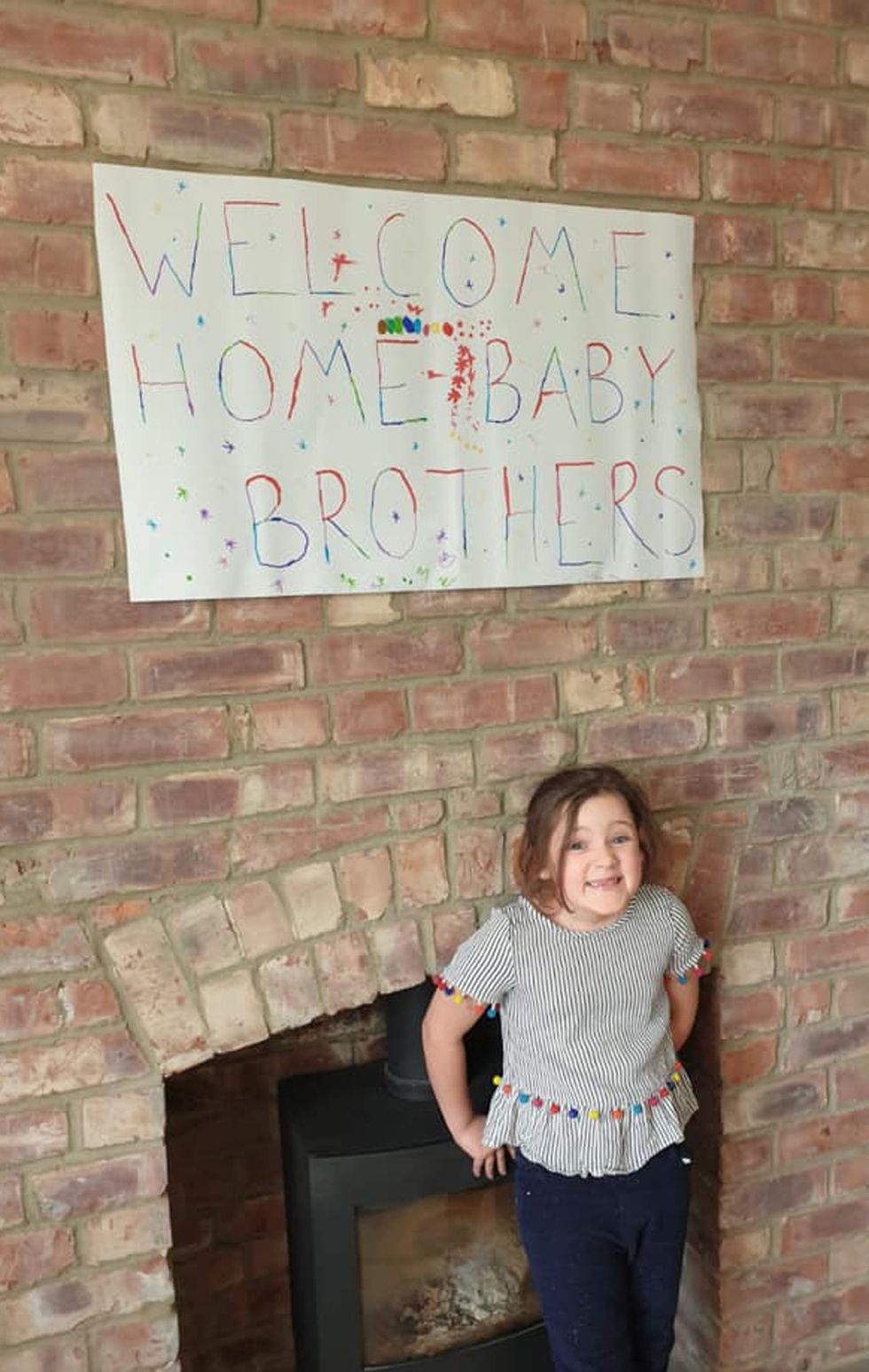 Zoey welcoming her baby brothers home (PA Real Life/Collect)
For four days, Claire and her boys remained in the hospital, only able to contact the outside world using FaceTime.

She continued:
"Most calls were very emotional. My heart ached at the injustice that Simon couldn't hold his healthy boys and Zoey couldn't meet her new brothers."
"Things like communal rooms, where you'd usually go and get yourself a cup of tea, were out of bounds, so I basically just stayed in my own little hospital bay."
Claire continued:
"But the NHS staff that looked after us were angels. They were so empathetic and intuitive, and seemed to know what I needed before I even asked."

"Emotions must have been running so high at such a difficult time, but they remained positive, and I will never be able to thank them enough for safely delivering my babies and taking care of us."
On April 5, Claire, Ben, and Charlie were finally allowed home and, since then, have been sheltering with Simon and Zoey, who dotes on her brothers.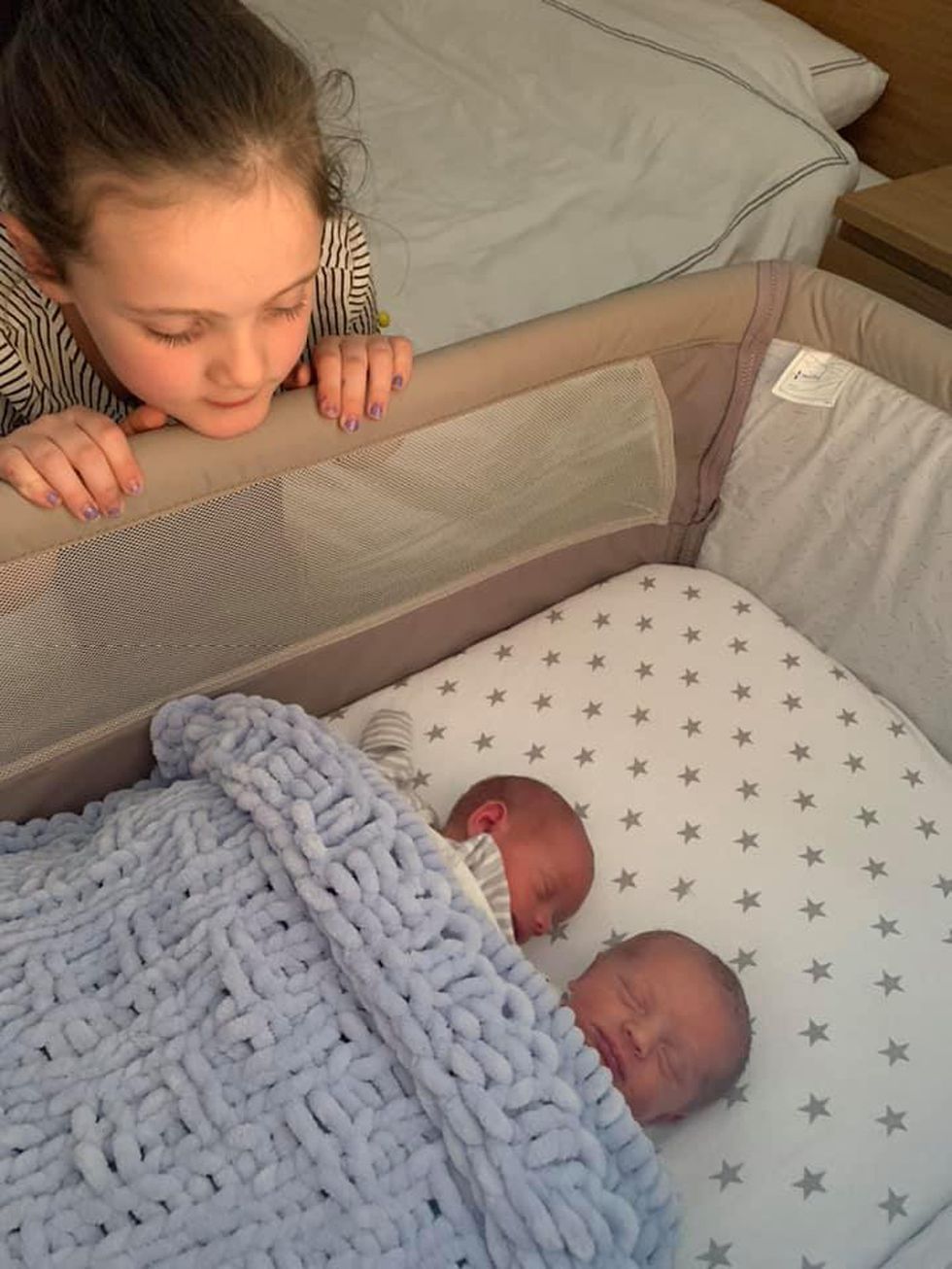 Zoey meeting her brothers (PA Real Life/Collect)
They have also been winning hearts amongst their extended family and friends over FaceTime and Zoom.

Aside from a routine weigh-in the day after they came home, all midwife checks have been done on the phone – a poignant reminder to Claire of the surreal moment in time that her boys have been born into.
She said:
"We've had no visitors and, aside from a walk in the woods near where we live each day, haven't left the house."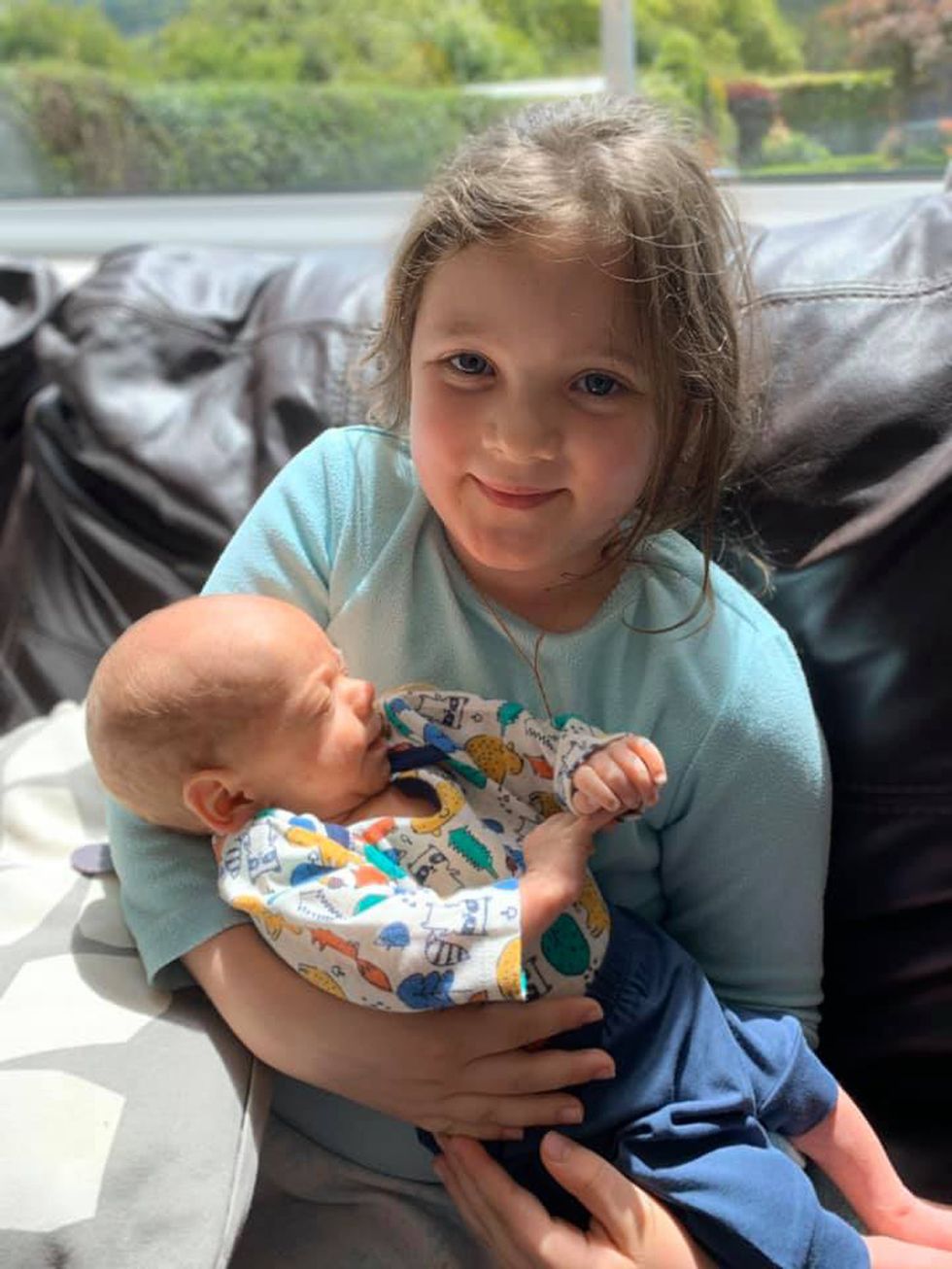 Zoey holding Charlie (PA Real Life/Collect)
"There's no popping to the shops for cute clothes, no meet ups to introduce them to friends. The newborn photoshoot we organized has been canceled, too," she continued.

"The uncertainty of it all is very emotional. It gets me every time to see our loved ones only able to look at the boys through a phone screen or through a pane of glass in our front door."
Throughout their emotional turmoil, Claire and her family have been supported by the Twins Trust, who have been adapting their working practices so they can still support new mothers during the pandemic.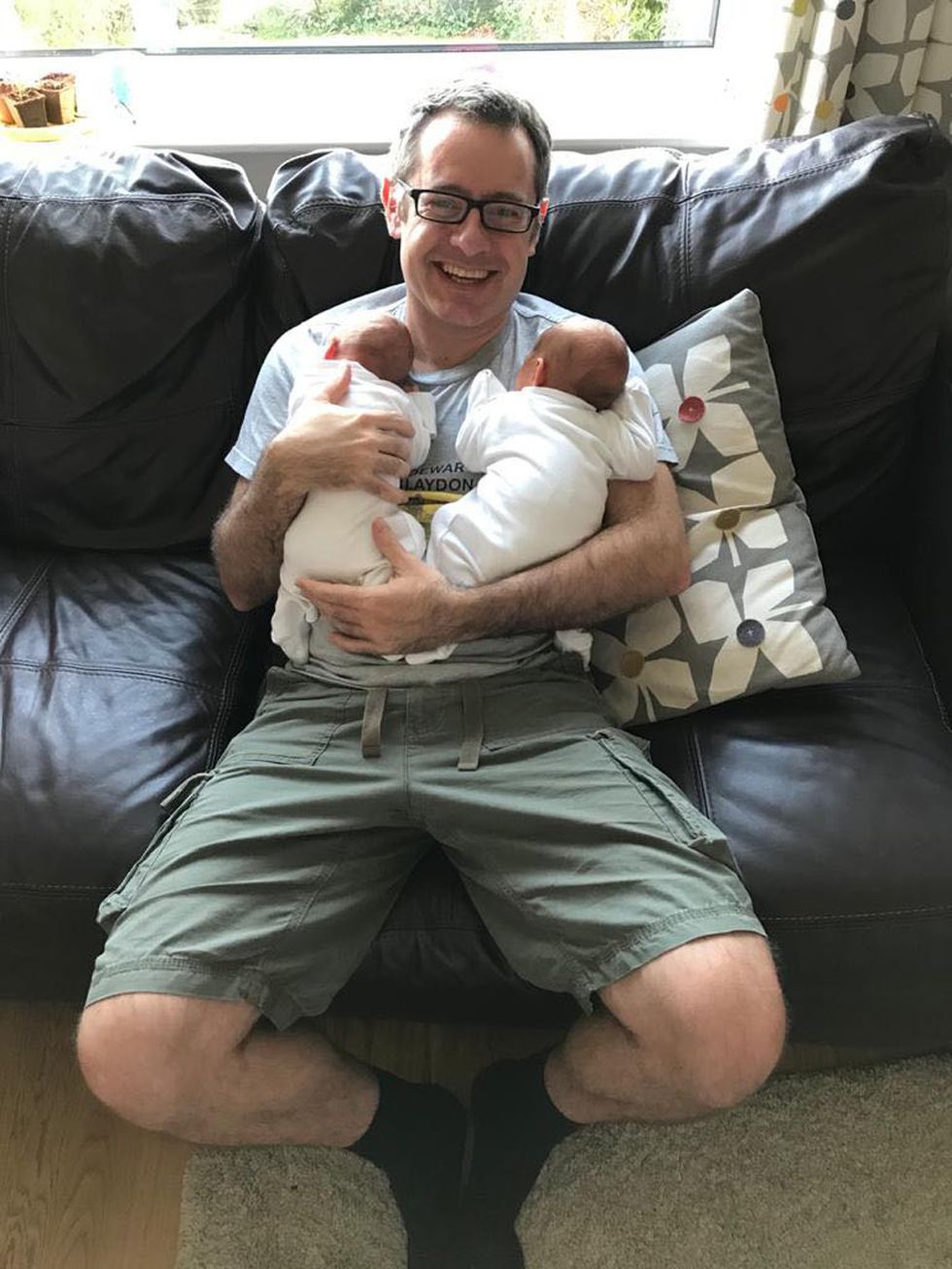 Simon and the twins (PA Real Life/Collect)
The charity has recruited more volunteers from the prestigious Norland Agency to help parents of newborn twins or triplets who may not get the usual level of NHS support and are feeling isolated as grandparents, friends and other members of the family are unable to visit.

Norland nannies join the charity's own qualified childcare support practitioner to provide remote help with weaning, feeding, bathing, bonding, sleeping and crying.
Claire said:
"I was first put in touch with Twins Trust back in December, and I never imagined back then what the world would look like by the time I gave birth."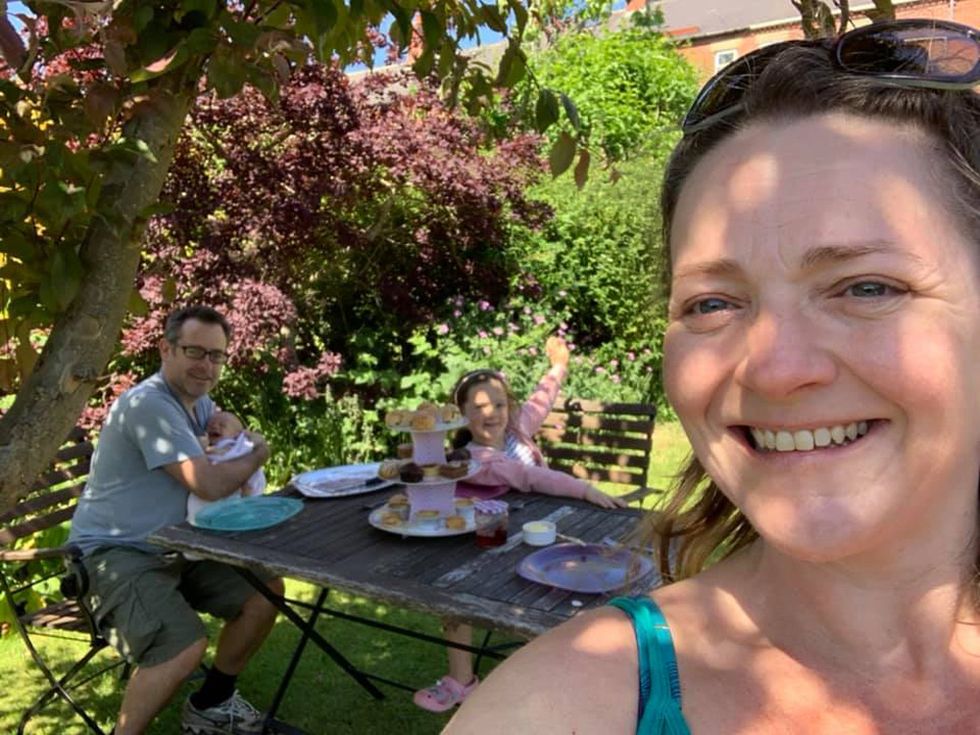 Claire and her family (PA Real Life/Collect)
She added:
"At the moment, it feels like normal life is on pause and a lot of the usual support you get as a new mum isn't available in the same way."

"But Twins Trust have been there every step of the way, practically and emotionally, while we get used to our new normal."
Helen Regan from the charity said:
"New mums in hospital, new parents who are isolated at home and families with twins, triplets or more under 4 years old who are being impacted by the restrictions, are encouraged to get in touch."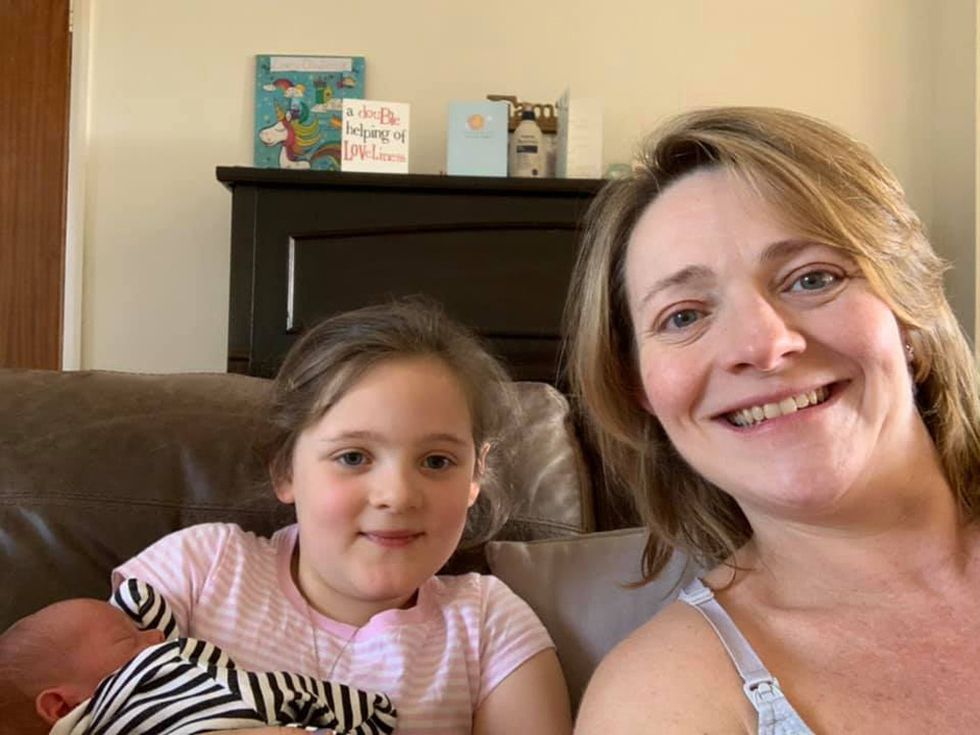 Zoey, Ben and Claire (PA Real Life/Collect)
Dr. Janet Rose, Principal of Norland, said:
"We are so proud of our nannies who continue to volunteer their time to this vital service and, in so doing, are making a real difference to the lives of children and families living in unbelievably challenging circumstances across the UK."

Twins Trust is offering extra support to all families of twins, triplets or more during the pandemic.
For info, visit www.twinstrust.org.