Members of Brookwood High School's marching band in Gwinnett County, Georgia, are coming under fire for spelling out a racial slur during a football game on Friday night.
---
It seems lately there has been a surge of high school students taking pride in these types of stunts.. This latest one has upset parents and faculty at the school. Principal William Bo Ford Jr. issued a statement explaining how this even happened.
For those of you who have attended our games, you may have noticed that the sousaphones (a brass instrument similar to a tuba) wear covers in the stands to show school spirit. The covers spell out BRONCOS and some of them feature our Bronco mascot.

That said, last night during what was already a very busy senior night, we experienced several personnel challenges that resulted in our band director not being on the field when the band took the field. With that in mind, when the sousaphone players took the field, they did not follow band rules and normal practice, and instead, they left the covers on their instruments.

Not only was the appearance of this term during our half time show hurtful and disrespectful to audience members, it also was disappointing, as it does not reflect the standards and beliefs of our school and community.
In a surprising turn of events the four students who participated in the prank are all minorities, two Black, one Asian and one Hispanic.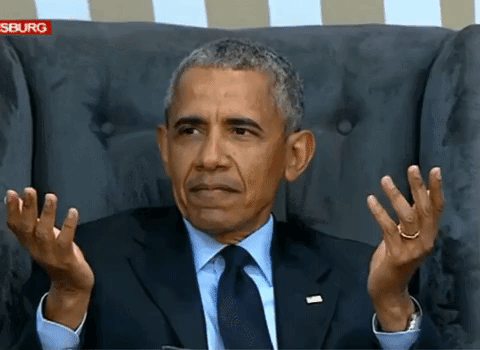 media.giphy.com
Ford Jr. went on to add:
I am hurt and disappointed in these students and their actions that have stunned our community.
As you all know, this is not who we are. Brookwood is proud to be an inclusive and accepting school community.
This is a teachable moment for all of us, and students need to be aware that their actions and words have consequences.

The students told administrators they thought the prank would be funny. Parents, administrators and other students didn't agree.
Parents outraged after high school band spells racial sluryoutu.be
People were upset and also confused by the stunt.
We aren't sure what would motivate the students to do this.